2012 Fantasy Football: 10 Players You Must Watch in This Week's Preseason Games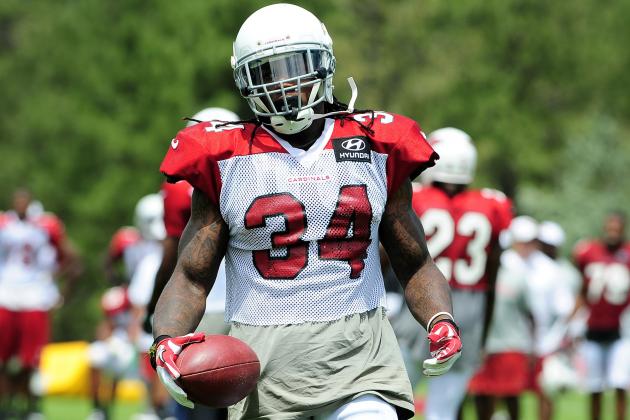 Jennifer Stewart-US PRESSWIRE

It could be make or break time for some fantasy hopefuls this weekend.
As we head into the second round of exhibition games, some players may have to make up some ground if they want to fit into their teams' plans and hence become a fixture for fantasy owners.
With that said, these following players bear monitoring this weekend.
Begin Slideshow

»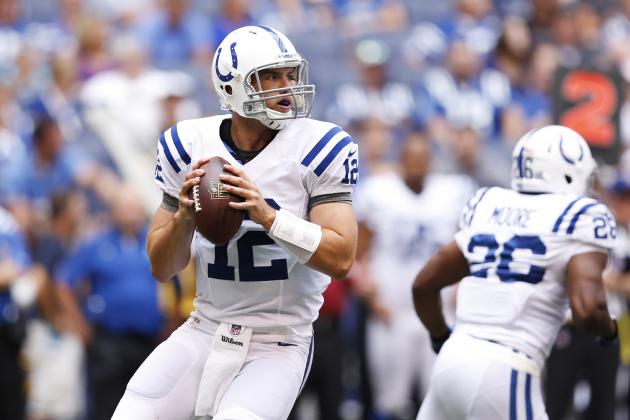 Joe Robbins/Getty Images

Luck looked fantastic in his preseason debut on Sunday, throwing for 188 yards and two touchdowns in limited time.
Luck looked like a poised NFL vet on Sunday and was not rattled in any way, shape or form.
It will be interesting to see how Luck looks in his time against the vaunted Pittsburgh defense this weekend.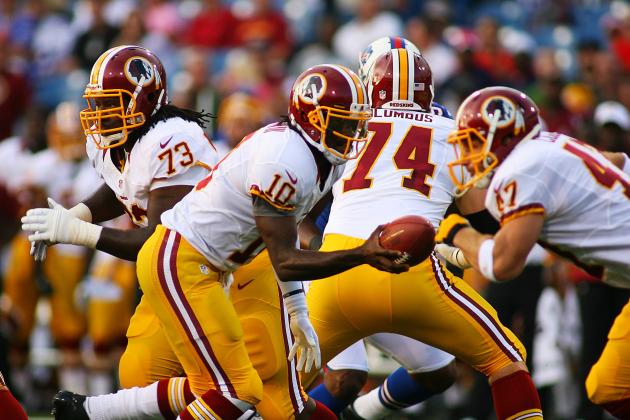 Rick Stewart/Getty Images

While he didn't overwhelm in his first preseason outing like Luck did, RG3 looked impressive nonetheless in his debut against the Bills.
After he completed 4-of-6 passes for 70 yards and a touchdown last week, I'd like to see continued improvement from RG3 this week when he and the Redskins go to Chicago to take on the Bears.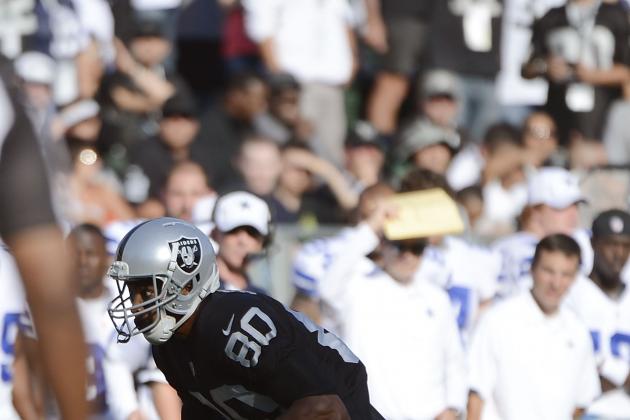 Thearon W. Henderson/Getty Images

In Monday's exhibition game vs. the Cowboys, Streater impressed folks in his time on the field, catching six passes for 66 yards.
However, Streater will have to move past several other talented Raiders' receivers on the depth chart if he is to make an impact this year.
Streater will likely get extended playing time in the second half when he and the Raiders take on the Cardinals on Friday.
Al Messerschmidt/Getty Images

While incumbent D.J. Ware may be technically ahead of Wilson on the Giants' running back depth chart, that may not last long since Wilson looked really good in his game vs. the Jaguars last weekend.
Wilson has great burst and is shifty in the open field. Wilson ran for 43 yards on seven carries in Friday's game, and he'll once again be a featured part of the Giants' offense when they take on the Jets on Saturday.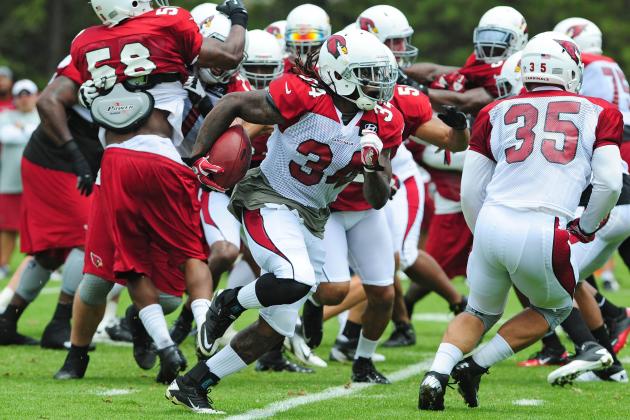 Jennifer Stewart-US PRESSWIRE

After sitting out all of last year with a torn patella tendon, Williams will finally see field action in Friday's game against the Raiders.
It should be exciting to see what Williams can bring to the table. Williams will probably be limited, but it will be a good barometer to see how healthy he is.
Right now he projects to be a nice late-round sleeper since he may eventually cut into Beanie Wells' carries.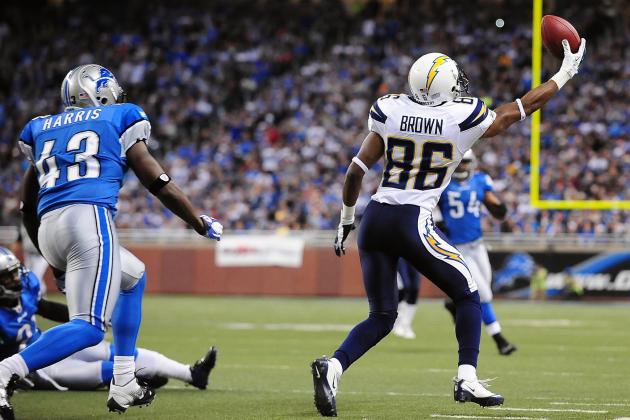 Andrew Weber-US PRESSWIRE

If Brown can build on the outing he had last Thursday vs. the Packers (four receptions for 81 yards and one touchdown), you're going to see Brown ascend draft boards.
Brown has the tools to be a great receiver and there is no telling how high is ceiling could be. Brown showed flashes of brilliance last year and if he is given a chance, he can prove to be a steal late in drafts.
This weekend, Brown and the Chargers will take on the Cowboys.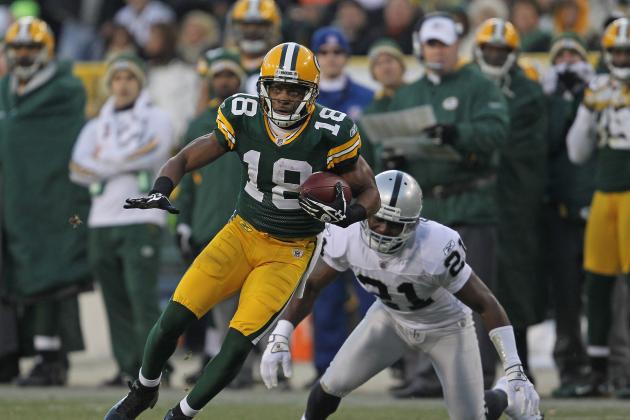 Jonathan Daniel/Getty Images

Another receiver who could move up the depth chart with a good preseason is Cobb.
Cobb is blessed with great speed and elusiveness and if he gets his number called upon more by Aaron Rodgers, then he could do a lot of damage.
Cobb did well in his time in last week's exhibition opener vs. the Chargers by hauling in four receptions for 58 yards and a touchdown.
We need to see more of it. Cobb and the Packers take on the Browns on Thursday night.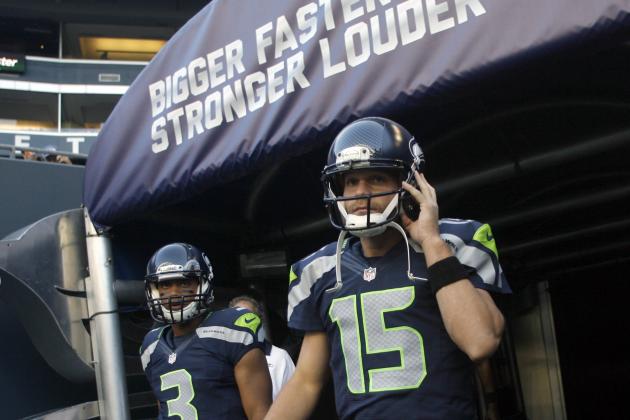 Joe Nicholson-US PRESSWIRE

Although Matt Flynn was signed in the offseason with the anticipation that he would be the starter, the Seahawks think they have a gem in Russell Wilson as well.
In the Seahawks' 27-17 victory over the Tennessee Titans last Saturday, both quarterbacks got about equal playing time with Wilson looking like the better quarterback on the night.
Flynn was 11-of-13 for 71 yards with no touchdowns and an interception. Wilson, meanwhile, was 12-of-16 for 124 yards and a touchdown with a pick.
It will be intriguing to see how the Seahawks divvy up the snaps and if Wilson can outshine Flynn once again when they take on the Denver Broncos.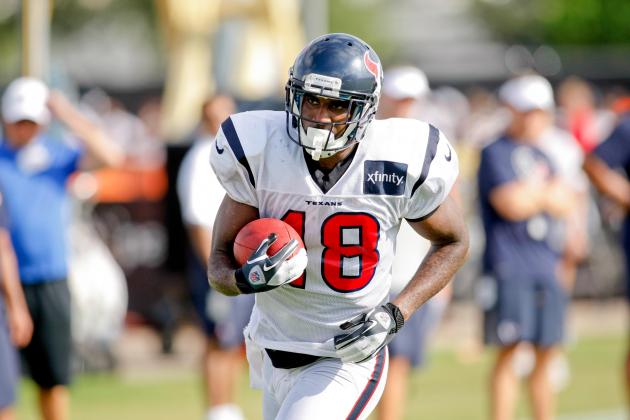 Brett Davis-US PRESSWIRE

Lestar is a deep sleeper option to keep an eye on this summer. With the Texans void of a true secondary receiving option behind Andre Johnson, Lestar has a chance to make some headway.
Lestar looked impressive against the Panthers last week by recording two catches for 50 yards.
With more outings like that, Lestar can move up the depth chart and may be a risk worth taking late in rounds. This week, Lestar and the Texans take on the San Francisco 49ers.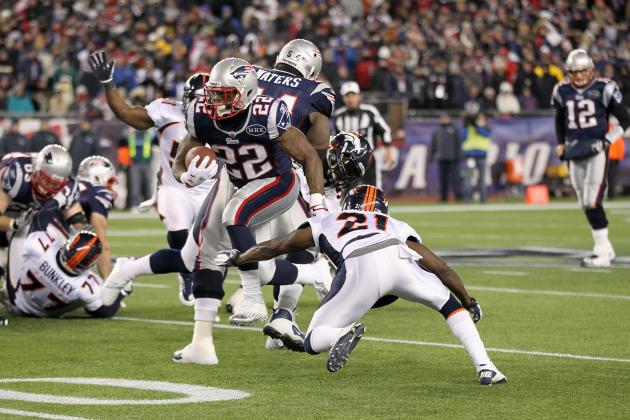 Jim Rogash/Getty Images

The Patriots' running back committee of Ridley and Vereen looked awfully impressive in last week's game against the Saints. However, choosing which one you want to rely on from a fantasy perspective could become difficult if one of them doesn't separate himself from the pack.
Ridley rushed for 80 yards on 16 carries, while Vereen rushed for 128 yards on 22 carries.
With both being equally talented, expect Bill Belichick to go with a timeshare unless one of the two really stands out before the season starts.
This week, the Patriots will take on Eagles on Monday Night Football.
Follow me on Twitter @Stacdemon