SEC Basketball: Top Games to Watch in 2012-13 Season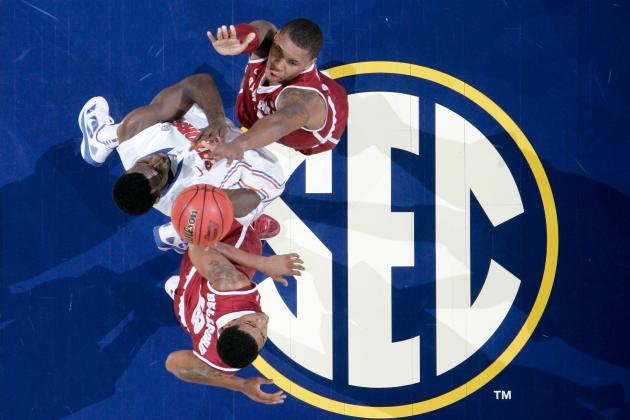 Chris Graythen/Getty Images

The SEC basketball schedule was announced on Aug. 10. Some changes that you'll see right off the bat (you can check out the full schedule on SECSports.com) are two new teams to familiarize yourself with—Missouri and Texas A&M—as well as a new 18-game schedule.
The season commences Jan. 8 and ends on Mar. 9. That's 61 days of games, storylines and other basketball greatness.
Missouri and Texas A&M come to the conference from the Big 12, and both have seen success in recent years. Kentucky head coach John Calipari told ESPN he now believes seven SEC teams will make the NCAA tournament.
We'll have to wait and see just how legitimate that claim is, but right now, we'll look at the most intriguing matchups in 2013.
Begin Slideshow

»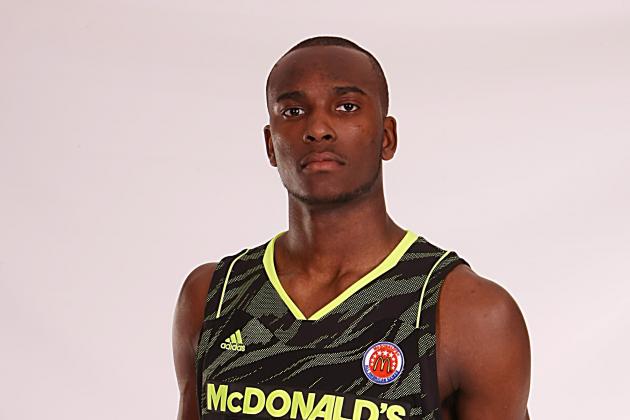 Brian Spurlock-US PRESSWIRE

The first game of the conference season sends an SEC mainstay into uncharted territory: Alabama travels across the Mississippi to play Missouri.
Aside from it being the start of SEC basketball in 2013, it also will mark the first time Devonta Pollard (pictured) will play against the team he spurned when he chose to sign with Alabama.
Pollard was one of the last members of the 2012 recruiting class to make his collegiate decision, and Alabama was chosen over Missouri.
Pollard will try and show Missouri what it's missing, and Missouri will be looking to show the SEC that they belong for reasons other than football.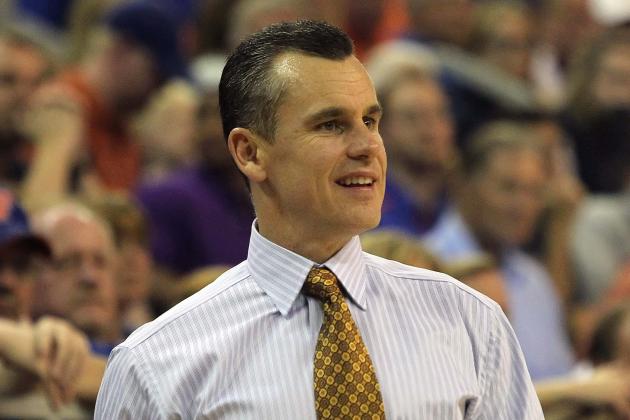 Kim Klement-US PRESSWIRE

Missouri will visit The Swamp for the first time as an SEC school on Jan. 19.
And while there is no rivalry to be had here, it does represent a huge hurdle for the Tigers in SEC play: traveling east. Missouri plays Georgia at home on Jan. 16, making time for rest and game preparation much more strenuous.
Conference play is rigorous. We all know that. Missouri will have a tough time in their fourth SEC game against a Florida team looking to show they belong among the nation's elite.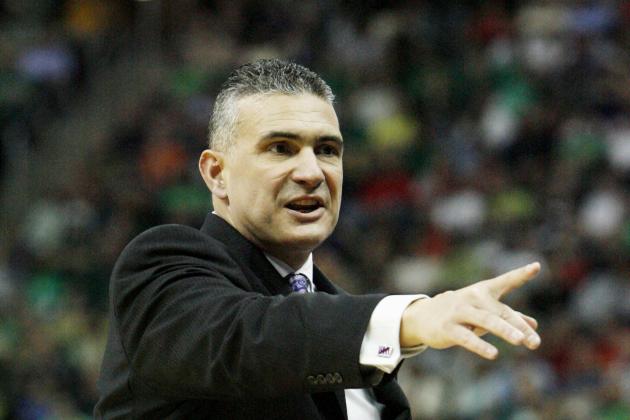 Charles Leclaire-US PRESSWIRE

Although Missouri may wipe the floor with a South Carolina team that finished 10-21 last season, this game is notable because Frank Martin will return to (former) Big 12 country.
Nostalgic, indeed, and if Martin wishes to make a splash in his new conference, he'll leave Columbia with a win.
Unlikely, but he has done it before. This will be three days after Missouri traveled to Gainesville, so the Tigers may be weary. Missouri will be on upset alert for this game.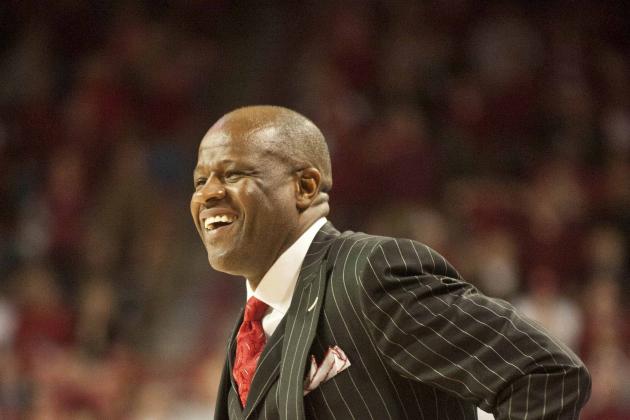 US PRESSWIRE

Feb. 2 is a bit early to start looking toward rankings at the end of conference play, but both Tennessee and Arkansas figure to be right in the thick of the discussion at this point in the year.
Arkansas returns B.J. Young, arguably the most underrated player in the nation. Head coach Mike Anderson has another year to develop his squad that underperformed down the stretch last year.
Tennessee will return its own star sophomore in Jarnell Stokes. Stokes reinvigorated the Volunteers last season, as they went from a mediocre team to the second-best team in the SEC (in regular season play, anyway).
Both teams have something to prove. This will be a resume-building win for either team.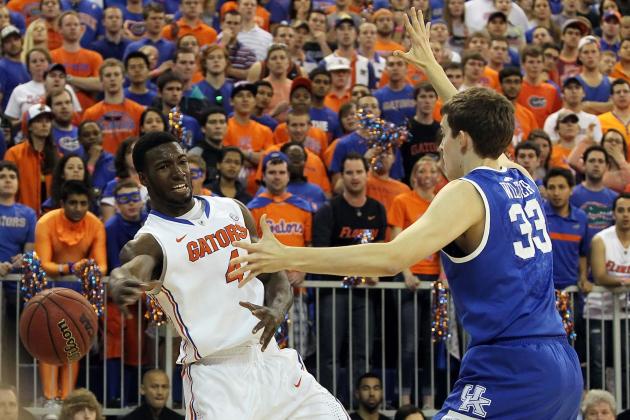 Kim Klement-US PRESSWIRE

Two SEC heavyweights will duke it out in Gainesville on Feb. 12. Both saw significant changes in their roster from last season, and both have reloaded for another deep tournament run.
By this point in the season, we'll have a great feel for just how these two teams stack up.
How will Kentucky's new group of freshmen perform in a hostile environment? Who will step up and fill the void left by Brad Beal and Erving Walker?
It doesn't get much better than Kentucky and Florida in The Swamp.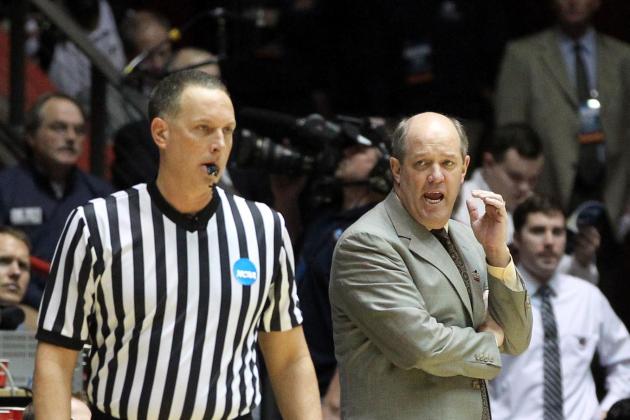 Nelson Chenault-US PRESSWIRE

Vanderbilt hasn't gotten much love on this list, and they won't.
After losing six seniors and another junior, the Commodores will be facing the same roster overhaul that John Calipari faces every year.
Except Vanderbilt doesn't have a top recruiting class coming in. Kevin Stallings will keep Vandy respectable in the SEC, but it's definitely a rebuilding year in Nashville.
Contrast that situation with Tennessee, a team that appears to be on the rise with new head coach Cuonzo Martin, and this game may indicate a power shift in the state of Tennessee.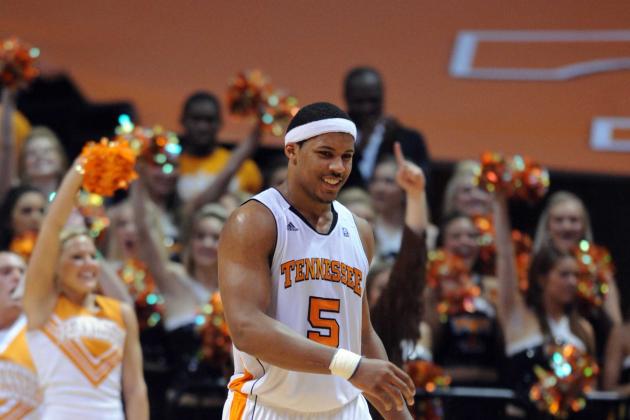 Randy Sartin-US PRESSWIRE

Jarnell Stokes wants to beat the Kentucky Wildcats in Rupp Arena. That may not happen this year.
What is much more likely, however, is the Volunteers beating the Wildcats in Thompson-Boling Arena. Tennessee lost by three the last time Kentucky came to town. This year, that spread could favor Stokes' squad.
Kentucky has dominated Tennessee in recent years, winning six of seven in Calipari's three years at the helm in Lexington. Will that trend continue? Or will Tennessee pull the upset?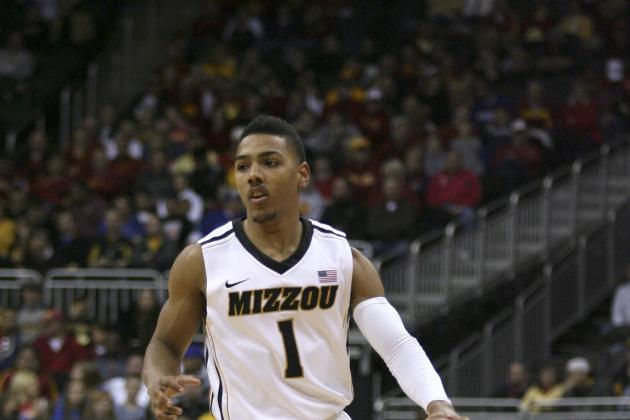 Ed Zurga/Getty Images

At this point, we'll be nearing the end of conference play. Missouri and Kentucky both figure to be near the top of the conference standings, but with so many new faces on each squad, we can't know for sure.
What we do know is Missouri will be playing against Kentucky in Rupp Arena for the first time ever. Something tells me they want to make it a memorable one.
Kentucky may have an epic home win streak still intact at this point, making this game all the more important for the Wildcats. Add in the fact that this game could determine seeding in the SEC tournament, and the stakes couldn't be higher.
Oh, and it's College GameDay.
This will be a fun game to watch.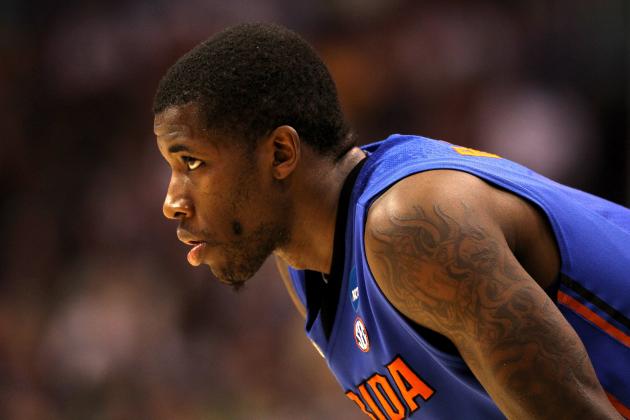 Jamie Squire/Getty Images

You'll notice more games toward the back end of the schedule make this list. These games figure to have more importance than the ones previous, although there are still some great ones to watch.
Florida and Tennessee, at this point last year, were 10-4 and 8-6, respectively. One team finished the season with two wins, the other with two losses. The team that won two (Tennessee) earned second seed in the SEC tournament.
Florida was the better team, shown in their Elite Eight run in the NCAA tournament. However, they stumbled at the end of the year and Tennessee took advantage.
Will that happen again this season? This will mark the final four-game stretch for each team, and positioning couldn't be more important. Tension will be high, making this a must-watch game for any fan of SEC basketball.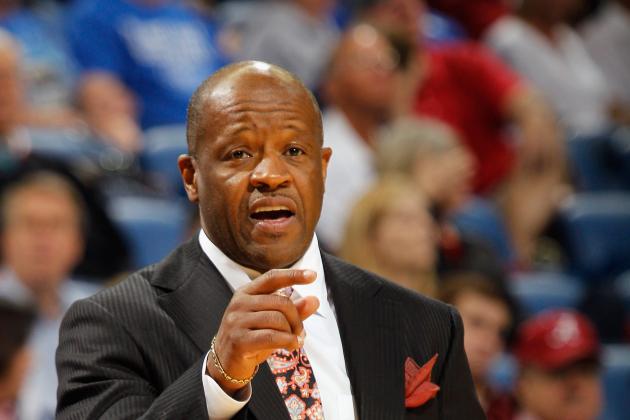 Chris Graythen/Getty Images

Frank Martin's visit to Missouri on Jan. 22 pales in comparison to Mike Anderson's return to Columbia on Mar. 5.
For one, Anderson was the head coach of Missouri basketball two years ago. He recruited star forward Laurence Bowers and point guard Phil Pressey. Their reunion, however bittersweet, makes this game one to watch.
Don't forget that by March, both of these teams should have a good idea of where they sit in terms of conference seeding and NCAA tournament chances. Both teams may be on the bubble, or both could be "in."
Either way, SEC tournament seeding is still paramount at this juncture. Storylines abound in this classic matchup.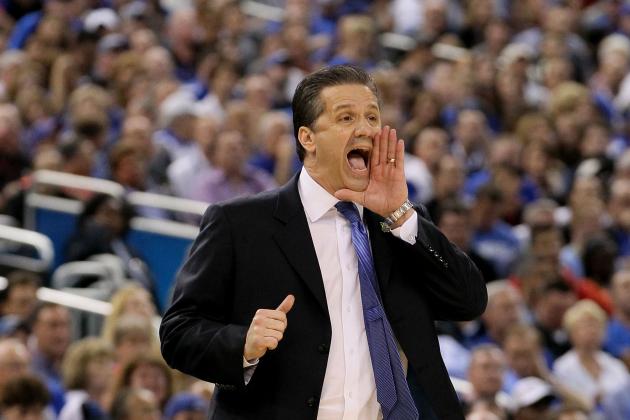 Jeff Gross/Getty Images

This is the last regular-season game for both teams, and Mar. 9 marks the end of conference play in the SEC.
Kentucky vs. Florida.
Does the stage need to be set further?
It's March Madness. It's two locks for the NCAA tournament. Both finished among the top eight teams in the nation last season. Kentucky might have that home win streak still intact.
Whoever makes the schedule must like the idea of these two teams ending the conference season.
Scouts will be watching. Recruits will be watching. YOU better be watching. It's going to be a great year in SEC hoops.