WWE: 5 WWE Cartoon Crossovers That Should Be Made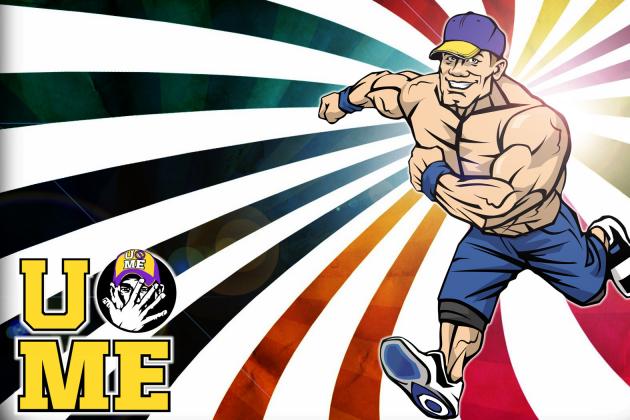 gogeta126.deviantart.com
With the recent news that the WWE will be co-producing a Scooby-Doo film with Warner Bros it seems that the world's largest sports entertainment promotion is once again looking to return to its venture in the world of animation.
Some may remember the short-lived 1985 CBS animated series Hulk Hogan's Rock 'n' Wrestling—the WWE's first attempt at an animated series. The series may have been poorly animated and scripted, but it was nonetheless a symbol of the WWE's presence in pop culture.
The future Scooby-Doo/WWE film may only be a stepping stone for the company, and if the film is successful, maybe one day we will get to see some other cartoon crossovers such as these.
Begin Slideshow

»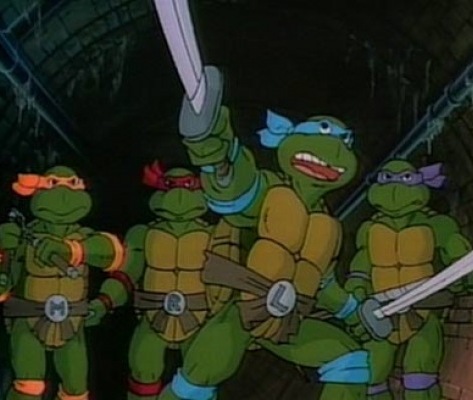 complex.com
I don't know how or why a group of WWE superstars would ever find themselves in the same universe as the Ninja Turtles, but a crossover between these two franchises would be awesome.
Possible film synopsis:
The Ninja Turtles are at it again in their latest totally tubular adventure. When Shredder threatens to destroy the Madison Square Garden on the night of Survivor Series, the Turtles join John Cena and friends to save the day.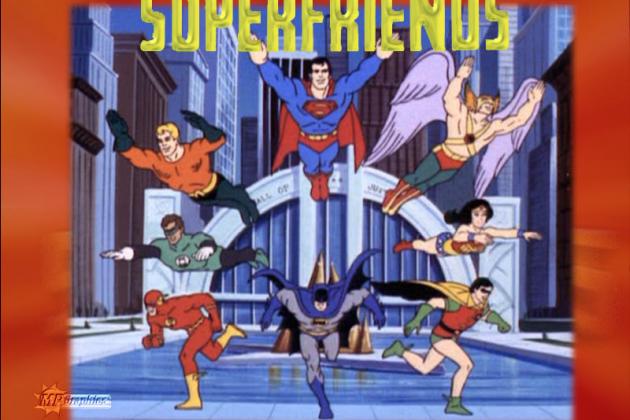 babyreagan.net
WWE superstars are basically living superheroes, so why not pair them up in this once-in-a-life-time film event.
Possible film synopsis:
When the Injustice League takes control of Superman using Lex Luthor's mind-ray, John Cena, Aquaman and Hornswoggle learn what it takes to defeat the forces of evil using friendship.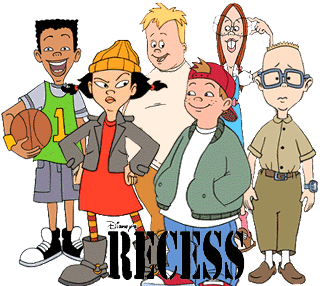 epguides.com
As a kid, Recess was one of my all-time favorite cartoons. The series follows the group of six fourth graders and their misadventures. One of the show's characters, Ashley Spinelli is a huge pro-wrestling fan—what better crossover than to have her meet her favorite WWE superstars.
Possible Film Synopsis:
The Recess gang is back in an all-new adventure. After being bullied by the new girl in school, Spinelli learns a lesson about what it means to "Be A Star" from her favorite WWE superstars.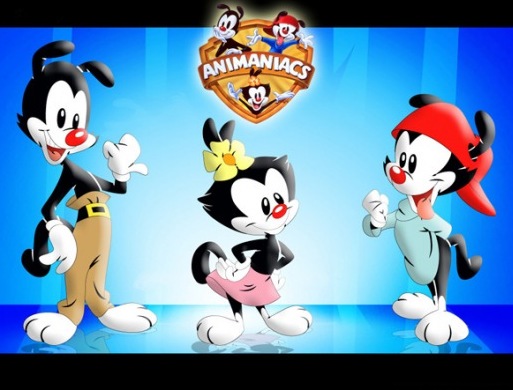 complex.com
In the mid-90s, the show Animaniacs was famous for its celebrity parodies. The cartoon had crazy characters like Yakko, Wakko and Dot, Slappy Squirrel and her nephew Skippy and the always funny pair of Pinky and the Brain.
Possible film synopsis:
The Warner Brothers (and Sister) Yakko, Wakko and Dot chew off more than they can bite in this silly adventure that leads them into a WWE ring. Can Wakko fulfill his dream of being a WWE superstar? Or will the beastly Ryback crush him?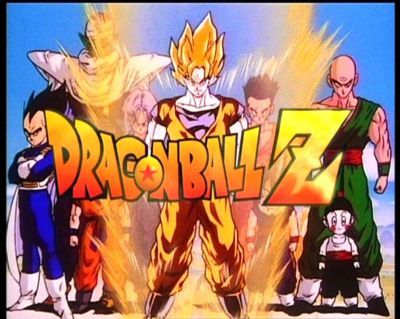 last.fm
I know Dragon Ball Z is an anime series and not a traditional animated series, but regardless of the fact that a crossover between the Japanese series and the WWE will never happen, it would be cool to see Earth's greatest warriors take on some WWE superstars—even if they couldn't hold a candle to Goku and his friends.
Possible film synopsis:
Join Goku and company as they enter the 29th World Martial Arts Tournament. Can Goku win the tournament or will surprise entrant CM Punk provide a challenge like never before?
Luis invites you to be part of his journey as a sports writer by following him on Twitter or via Facebook subscription.