8 College Football Recruiting Dominoes We're Anxiously Waiting to See Fall Next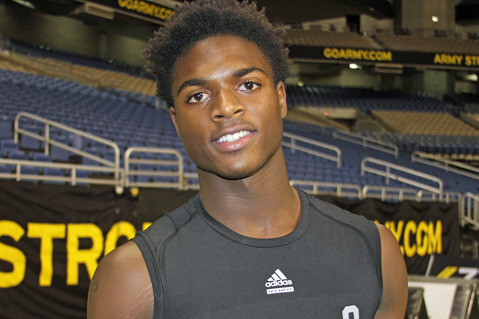 247Sports.com
Ever watch a movie or a show and be on the edge of your seat? Well, include me in that thought, too, because recruiting always has me on the edge of my seat. Each recruiting cycle has twists and turns that bring surprises and more.
So what's next? What's the next big happening that we're anticipating? What is the next big domino that we're waiting to see fall?
For this piece, I'm here to give you eight dominoes that the recruiting world is anxiously awaiting to see fall.
Whether they are commitments, trips, lists being paired down or something else, the following are big dominoes about which we're biting our nails.
Begin Slideshow

»
Scout.com
Greenlee went into the Elite 11 finals as practically a nobody, but he lit it up and now has risen to No. 120 in the ESPNU 300.
At 6'2" and about 190 pounds, this guy has the tools to be a top-flight starter for a BCS conference team. Greenlee has good arm strength, sees the field very well and can put the football in widows with accuracy and sheer guts.
Fresno State is the only offer he has at the moment, but many schools will come calling after that awesome Elite 11 finals performance.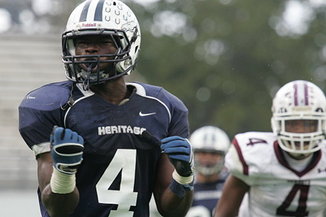 247Sports.com
Greg Bryant is one of the best running backs in the country and was once firmly pledged to Oklahoma. Now the Florida native has decommitted, and the Sooners are out of the picture.
The SEC is calling Bryant's name, and 247Sports.com shows Auburn, Alabama, Georgia and South Carolina as his main suitors. It's going to be very interesting to see where Bryant ends up next February.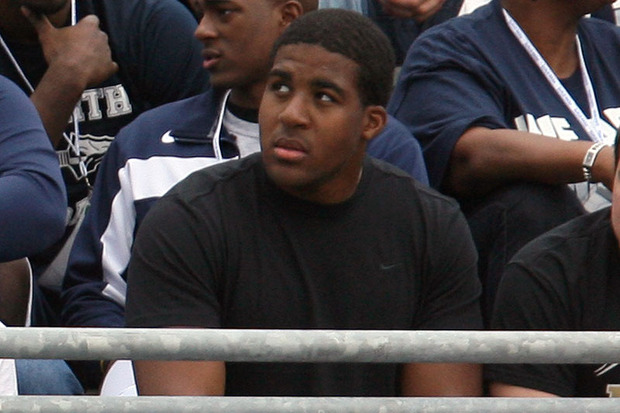 247Sports.com
Dorian Johnson backed away from his Penn State pledge after the sanctions came down and is a free man once again. The 6'6", 285-pound OT is one of the 30 best players in the country, and pretty much everyone wants him.
247Sports.com shows a top three of Pitt, Ohio State and Virginia Tech. I would bank on Pitt being the favorite here to win over the big lineman.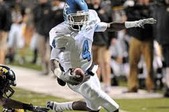 247Sports.com
An explosive specimen, Foster is another fantastic Pennsylvania prospect whom Penn State will more than likely lose, although Foster was never committed to play in Happy Valley.
Based on his 247Sports.com listing, the 6'2", 190-pounder is favoring Alabama and Pitt right now. Could Pitt land both Johnson and Foster?
Or will Foster elect to head down south to ball in Tuscaloosa?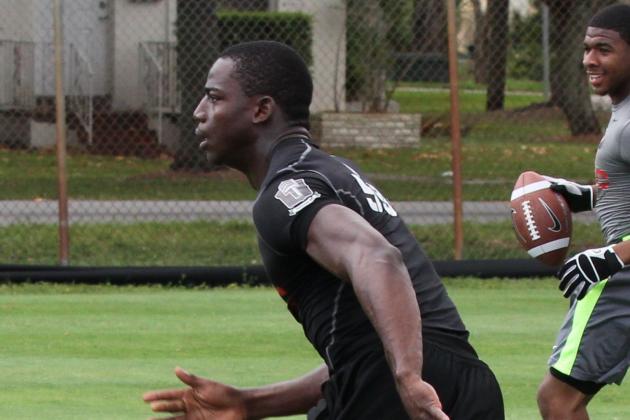 247Sports.com
I would have to think that Miami is pulling out all the stops to convince stud OLB Matthew Thomas to stay home and be a Cane.
However, Thomas has options; among them are Alabama, Florida State, Georgia and many more.
I wonder if the pull and pressure of his hometown will get to him in the end, or will he choose to go out on his own?
Florida State and Alabama would be my main picks should Thomas spurn The U.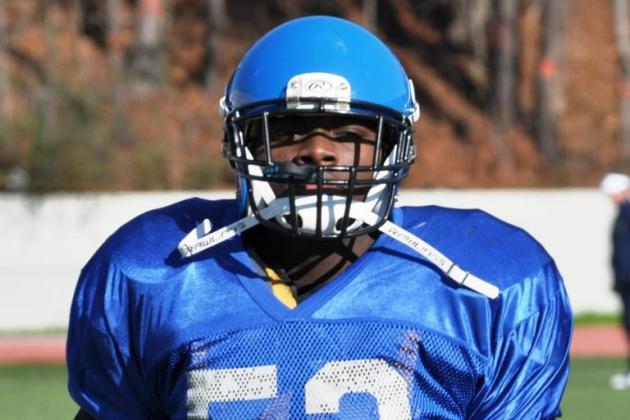 247Sports.com
Scout.com shows that Adams mentions a prime nine of Auburn, Clemson, Georgia, Alabama, Tennessee, Michigan State, USC, Oregon and LSU.
Adams is one of the top 10 talents on my board this year, so of course he has an impressive list of offers. The only thing is, I get the feeling that, as it presently stands, this race is truly between Auburn and Clemson.
If NSD was tomorrow, I would put my money on Auburn to land the 6'3", 290-pound DT from Georgia.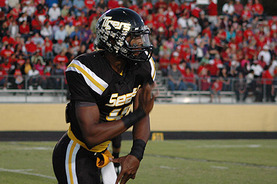 Rivals.com
At 6'5" and 230 pounds, Seals-Jones combines length, size, athleticism and playmaking ability to get himself ranked as the No. 1 pass-catcher on my national board this cycle.
From Texas, RS-J was once set to be a Longhorn. That is no longer the case, but Texas is still in the picture, along with LSU, UCLA, Texas A&M and Oregon, per Scout.com.
Texas could easily get him back in the end, but LSU is a major player, Oregon could dazzle him on a visit, A&M is intriguing and UCLA offers the chance to also play basketball.
Decisions, decisions...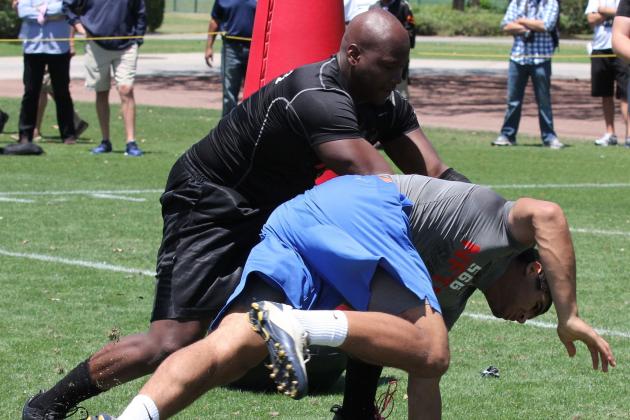 247Sports.com
From Florida, the 6'6" Tunsil weighs 295 pounds and has LT potential. He has a slew of offers and recently announced where he will take his five trips.
Scout.com reports Alabama, Georgia, LSU, USC and Ole Miss are those five, but I feel Florida is in Tunsil's top three. He won't officially visit Gainesville because he lives so close and can head over at anytime.
Georgia is who I would put my money on if I were a betting man. Seeing where Tunsil ends up and the reasons why will be fascinating in the end.
Edwin Weathersby has worked in scouting/player personnel departments for three professional football teams, including the New York Giants, Cleveland Browns and the Las Vegas Gladiators of the Arena League. He spent a year evaluating prep prospects and writing specific recruiting and scouting content articles for Student Sports Football (now ESPN Rise-HS).
A syndicated scout and writer, he's also contributed to WeAreSC.com, GatorBait.net and Diamonds in the Rough Inc., a college football and NFL draft magazine.