NFL to Los Angeles: Expansion Is the Answer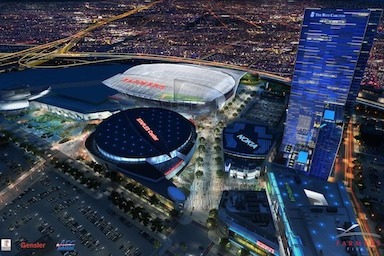 A Concept Image of Farmer's Field from farmersfield.com
As a 49er fan there has been something missing in my life since 1994: an L.A. football team to root against. Sure, one could root against USC, but as a Pac-12 guy living in the deep south, it is hard to root against the Trojans since they can consistently be mentioned in the conversation with the top SEC teams.
Since the Raiders and the Rams both jumped ship, there have been numerous rumblings about teams that could move to Los Angeles. In fact, it doesn't seem like much of a conspiracy if the NFL was keeping teams out of L.A. in order to have leverage in NFL cities where they wanted a new stadium.
NFL owners could say, "Well, I want to stay here but if I don't have an economically viable facility here then we will have to look at Los Angeles."
City leaders whimper, voters cave and voila, 21 new stadiums since 1995.
But, if we remove the tinfoil from our heads and put the conspiracy theories aside for a moment, we all know that the NFL has wanted to be back in L.A. since 1995. However, the issue has been, and will continue to be, construction of a new stadium in Los Angeles.
There are two competing plans: the downtown proposal and the City of Industry proposal. The downtown plan seems more likely with AEG, the mega sports and entertainment company, behind its proposal. AEG has sold naming rights to the new stadium (Farmer's Field) and is waiting for a team before ramping up efforts to build.
But there is one little problem: AEG wants ownership of the team that moves to L.A. Many of the candidates to move don't want to sell their team to AEG, so there is an impasse.
The solution? Expansion. Roger Goodell has indicated this year that the NFL does not desire expansion. However, one thing that the NFL does desire is money, and Los Angeles represents a lot of that. To avoid the scheduling issues the league had in 1999 when the Browns created an odd number of teams, the NFL should put one team in L.A. under the ownership of AEG and expand to another market.
Let's look at some of the possible markets for an additional NFL expansion franchise besides Los Angeles and their relative strength as possible NFL markets.
Begin Slideshow

»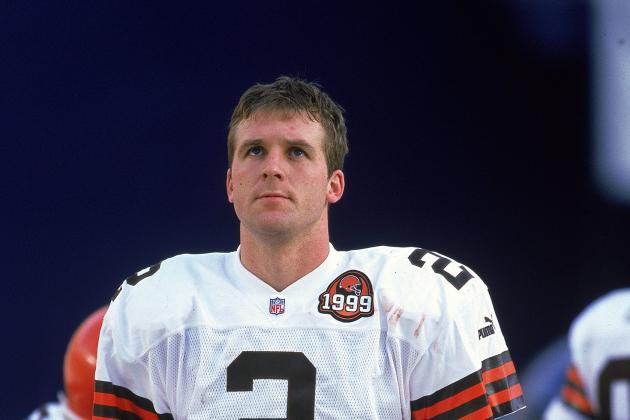 Tom Hauck/Getty Images
Tim Couch with the Expansion Browns in 1999
Expansion would not be perfect, but neither would moving a team. There are a few primary issues with expansion:
Quarterback Play: Probably a third of teams would currently like to upgrade their starting quarterback situation. The addition of six new quarterback jobs would water down the talent pool even more.
Less Quality Depth: In line with the first problem, with an additional 106 NFL jobs, it would mean that most teams' second string is going to be full of guys who would have gotten cut prior to expansion.
Saturation of the Market: As much as Americans love football, there is the risk of oversaturation.
More Separation Between Teams: The NFL loves parody, and adding two teams could put more separation between the well-run franchises and the poorly-run franchises.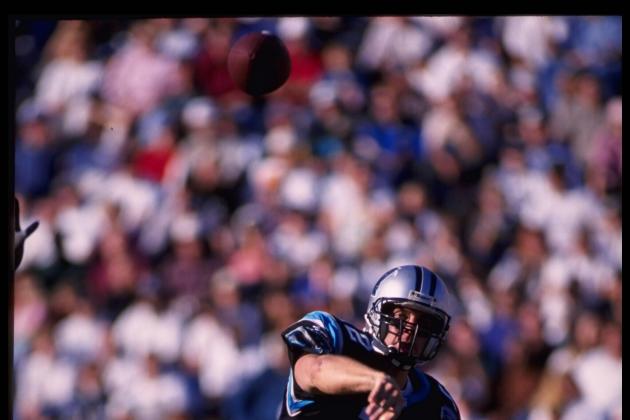 Craig Jones/Getty Images
Kerry Collins led the Panthers to the 1996 NFC title game
More Football: The NFL is so good at selling its product it seems likely that more football would be a good thing.
Will L.A. Work this Time?: Expansion allows the league to see if L.A. has an appetite for football before trying to move a second team there. If it is working, then owners with bad situations would have a stadium in L.A. to move to because Farmer's Field would be built.
Second Team Could Move to L.A.: Part of any expansion award to a city outside Los Angeles could be that the team is free to move to L.A. if certain stipulations are met.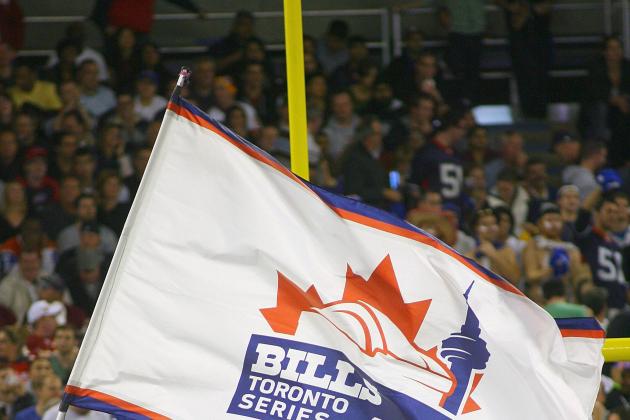 Rick Stewart/Getty Images

Metro Population: 5.1 Million
Possible Stadium: Rogers Centre (Capacity: 45,746)
The Buffalo Bills have been playing regular season games in Toronto since 2008, and it would seem that Toronto would be a natural fit for a new NFL franchise. However, despite a population that is larger than almost half the league, Toronto does not have a stadium that is big enough for the NFL's liking.
Rogers Centre would be a good temporary venue, but because they would have to construct a new domed stadium in Toronto, expansion there seems unlikely.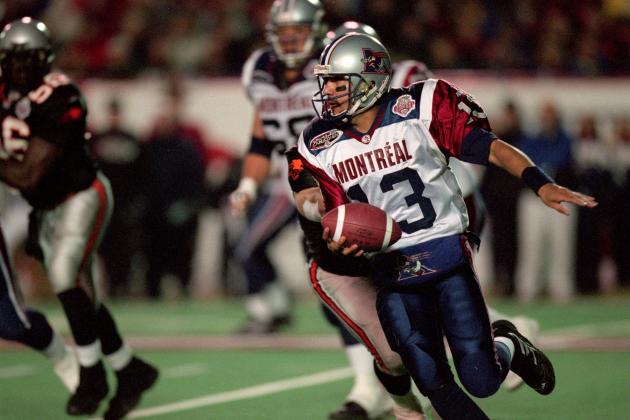 Craig Klem/Getty Images

Metro Population: 3.6 million
Possible Stadium: Olympic Stadium (Capacity: 66,308)
While Olympic Stadium would have close to an NFL-sized capacity, the NFL is smart enough to know that there is a bad history of American sports in Montreal. The Quebecois bailed on the Expos and would likely not embrace an American team over the Alouettes. In addition, Olympic Stadium is outdated and would be a temporary venue at best.
The Montreal voters, who did not pay for the Molson Centre (now the Bell Centre), probably wouldn't pay for a new stadium. It is a lot to ask of a new owner for a billion dollars for a franchise and another billion for a new domed stadium.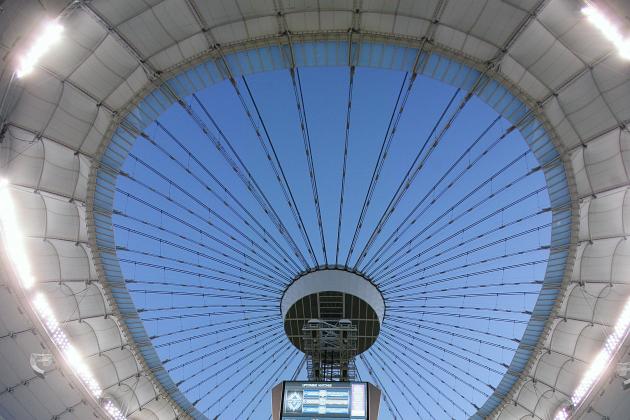 Jeff Vinnick/Getty Images
View of the new roof at BC Place
Metro Population: 2.3 million
Possible Stadium: B.C. Place (Capacity: 60,000)
Believe it or not, Vancouver may be the best Canadian city on this list because of the newly-renovated venue. B.C. Place received a makeover for the 2010 Vancouver Olympics and is the most NFL-ready venue despite the relatively small capacity. Yes, it is only 180 miles from Seattle, but that is a greater distance than there is between Chicago/Indianapolis, Indianapolis/Cincinnati, Pittsburgh/Cleveland or Washington/Baltimore. The addition of being "Canada's Team" could assist a Vancouver franchise overall.
Ronald Martinez/Getty Images
Saints/Vikings Exibition Game in August of 2001 played in San Antonio
Metro Population: 2.1 million
Possible Stadium: Alamo Dome (Capacity: Expandable to 72,000)
The Minnesota Vikings threatened to move to San Antonio as recently as 2011. Texas may belong to the Cowboys, but San Antonio has a benefit that Dallas and Houston cannot offer. It is closer to Austin's 1.7 million metro population than either Dallas or Houston, which means that there is potential for developing a fanbase in both San Antonio and Austin.
The Alamo Dome might only be a temporary home, but one would think that the right management could make another NFL team work in football-crazy Texas.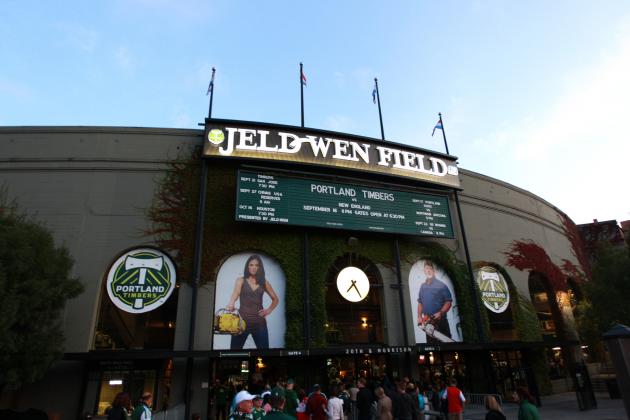 Tom Hauck/Getty Images

Metro Population: 2.2 million
Possible Stadium: Jeld-Wen Field (Capacity: 19,000)
This is the first city on the list that has no stadium that would work on a temporary basis, so new construction would have to be in the works for the NFL to put another team in the Northwest. Portland too is only about 180 miles from Seattle, but without the boost of having a country behind it like Vancouver.
Portland, unless there was a real strong push for a team from Phil Knight, will have to live with the Timbers and the Trail Blazers.
Ethan Miller/Getty Images

Metro Population: 1.9 million
Possible Stadium: Sam Boyd Stadium (Capacity: 40,000)
Vegas might be the most intriguing city on the list. It is big enough to have a football team, but a stadium would need to be built. If the stadium was built by the casinos, had a built-in casino within it and was a tourist destination, it would always be full. It may not be full of fans of the home team, but it would be full.
However, with the NFL and gambling as it is, the state of Nevada would have to pass a regulation forbidding any gambling on the Vegas team or any game they're involved in. Even this might not be enough because the casinos would never want the Vegas team to be in the Super Bowl because of lost revenue.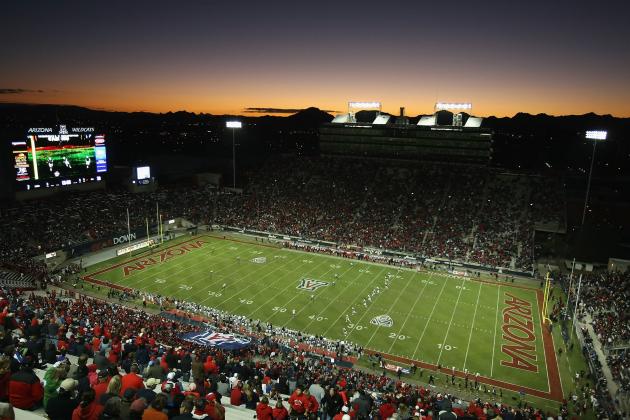 Christian Petersen/Getty Images

Metro Population: 968,000
Possible Stadium: Rice-Eccles Stadium (Capacity: 46,178)
If the Utah Jazz are any indication, the population in Salt Lake is capable of being great fans. In addition, a Salt Lake franchise would be a natural rival of the Denver Broncos, which would be great.
However, the relatively small population would cause problems with the NFL. In fact, I would imagine that a Salt Lake franchise would have to be publicly owned, a la the Green Bay Packers. There probably is not enough money and desire in the area to lure an NFL franchise.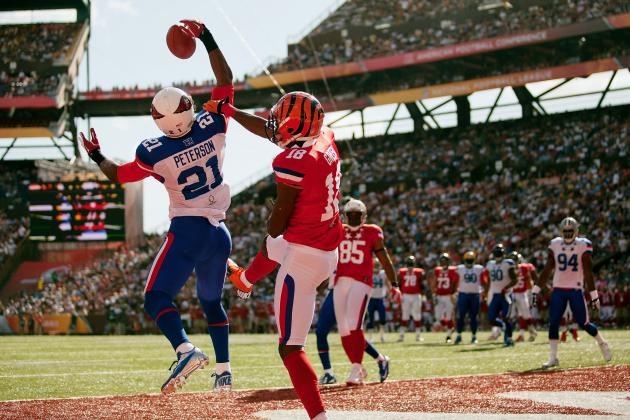 Kent Nishimura/Getty Images
Could NFL Players be a Fixture in Hawai'i?
Metro Population: 953,207
Possible Stadium: Aloha Stadium (Capacity: 50,000)
Football in paradise? It is an interesting prospect because the islands are capable of some good fandom. I was in Hawai'i just before the University of Hawai'i was Sugar Bowl-bound to get their butts handed to them by Georgia. However, the buzz about the Warriors was quite large at the time, and it would be interesting if Hawai'i could maintain the enthusiasm.
The time zone issue is a problem (six hours behind Eastern Time for much of the season), and Aloha Stadium would need serious upgrading and/or replacement. But since teams only travel once per week in the NFL, it might be doable if the schedule is composed correctly. Also, it might entice free agents there if they get to live in Hawai'i.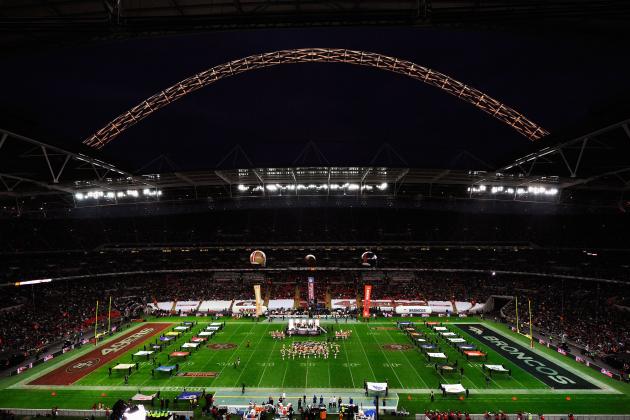 Pool/Getty Images

Metro Population: 7.5 million
Possible Stadium: Wembley Stadium (Capacity: 86,000)
Roger Goodell has made it clear that the NFL has interest in putting an expansion team in London. However, the six-hour flight from the East Coast seems to be a really difficult obstacle to overcome. Many would suggest that the NFL would need a "travel partner" for a London team, perhaps in Germany, to make it work.
London, and the British market that comes with it, sounds nice and the potential on paper seems great, but asking players to uproot their families and move overseas is a lot. Also, any road game would put them at a big disadvantage (and vice versa for the visiting team in London).
If any of the players were to be arrested in the U.S. in the offseason there would be difficulty getting them back to the U.K. Football players are human, and it just seems like too much stress on the body in an already stressful sport to put a team in Jolly Old England.
Robert Laberge/Getty Images
The 49ers and Cardinals play in Mexico in 2005
Metro Population: 19.2 million
Possible Stadium: Aztec Stadium (Capacity: 104,000)
The largest regular-season crowd ever recorded was in Aztec Stadium on October 2, 2005 when the Arizona Cardinals played the San Francisco 49ers. At first, it seems like a real potential for revenue: large population, big stadium, North American location. But, the daily minimum wage in Mexico is around 60 pesos. That comes to about $4.55 per day. It is hard to imagine that, even in the world's third-largest city, there is enough capital to put in a NFL expansion franchise.
The average ticket price for the Kansas City Chiefs (currently the lowest in the league) is $88, which is approximately 1.5 times the daily minimum wage in the U.S. per ticket. If a Mexico City franchise were to charge the same as the lowest average ticket in the U.S., that would be over 19 times the daily minimum wage.
Add the cost to the lengthy air travel (Houston is closest NFL city at a two-hour, 18-minute flight), Mexico City just doesn't seem economically feasible.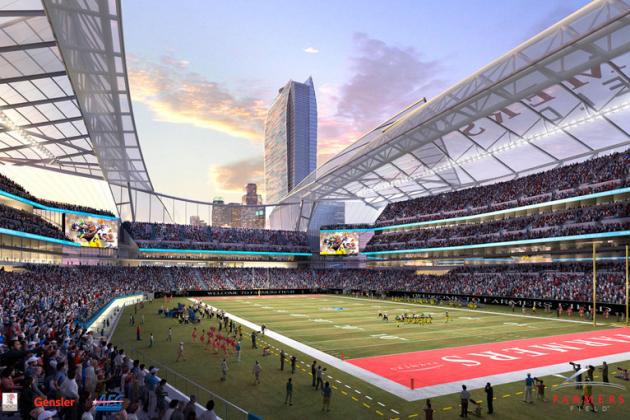 I would really like to see expansion in the NFL if for no other reason than to expand the playoffs to seven or eight teams. However, of the cities on the list, my favorites would be San Antonio or Vancouver. Both have stadiums that could work right now, and San Antonio might be willing to build a new NFL stadium, which is something I doubt would happen in Vancouver because B.C. Place has recently been renovated.
Los Angeles would be on the quickest road to having a team (or two) again because it eliminates the problems of having an odd number of teams.
Give L.A. one team, and see if it will work. In the meantime, give another city a chance to prove itself as a NFL market.
After all, they could always move to L.A.