WWE Attitude Era Is in the Past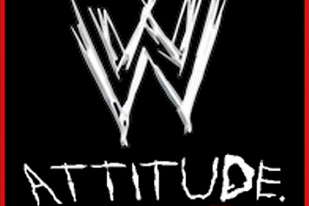 Photo courtesy of thesmackdownhotel.com

A few months ago, when WWE announced that the newest WWE video game would feature ways to relive the sacred Attitude Era of the late 1990s, fans worldwide were giddy. It wasn't all about a new video game to spend for their game consoles, but the pipe dream that WWE has remembered "the good old days" of wrestling and would begin to reform such an attitude with their programming.
That has not come to fruition and it shouldn't be shocking. Neither should the announcement this week that WWE will be partnering with Warner Bros. for a Scooby-Doo movie. How can a company who is going to go back to its roots continue to do things catering toward a younger audience? That's because there is still a PG-based strategy to the overall product of WWE and that will not be changing.
It stands to reason to look at what took WWE to that change into the Attitude Era in the first place. WWE had been in a very strong position with their place in sports entertainment, especially after the Rock N' Wrestling Connection in the 1980s. Their superstars were brand names and the marketing for their biggest stars was larger than ever. WCW had to cut in on that somehow, so they began swaying talent away from the mighty WWE.
In the long run, WCW would get themselves in trouble by bringing in big names with older bodies and giving guaranteed contracts and even creative control to some.
Still, the Monday Night Wars was on and WWE was losing...badly. The company was putting a lot of their stock into the younger generation, with stars such as Bret Hart, Shawn Michaels and Hunter Hearst Helmsley. Those are big names now, but they were relative nobodies back then. WCW was winning each and every week in the ratings, especially when the decision was made to bring the New World Order idea to WCW.
With WWE in dire straits and needing something to stick out, WWE brought something different to the table from what they have usually done. Superstars were brash, seemed unscripted and pushed the envelope.
It was a risky move, especially if the USA Network, broadcasting RAW at the time, did not take kindly to the idea. Wrestling promotions have used "the network" as a crutch in storylines for things being too risqué, but this was a makeover of the extreme kind that really seemed like more risk than reward at the time.
That perception changed, however, when WWE enlisted the services of just a handful of men to truly usher in this Attitude Era. Stone Cold Steve Austin is seen as a big part of this and he truly was.
He drank beer whenever he wished live on television. Austin attacked whomever he wanted, including his own boss. Austin would use language that the censors couldn't have taken kindly to. Austin was brash and embodied the kind of fan that WWE marketed to then. It was cool to like wrestling and if you didn't, they didn't really care.
The other major part of this change in WWE was D-Generation X, a group started by Triple H and Shawn Michaels. Michaels had climbed to the top of the company already, so it was important to have an established star become a part of this change.
Triple H was coming up the ranks at the time and, had WWE stayed with the business model of yesteryear, would have possibly not been the Hall of Fame megastar we know him as today. DX would give censors fits and truly bring on the illusion that there was no script or decided outcomes.
When discussing the Attitude Era, it's customary to bring up Extreme Championship Wrestling.
ECW took what was known as "backyard wrestling" and brought it mainstream. It was a culture shock to those who thought they had seen all that pro wrestling had to offer. A lot of the ideas, storylines and superstars that ECW had appeared in WWE at some point, but ECW never had the finances, exposure or mainsteam star power that WWE did. ECW may have blazed the trail, but it was WWE who ultimately paved that road.
Now just a decade removed from what is believed to have been the end of the Attitude Era, fans want to see the same style in their pro wrestling product. The problem with this idea is that the company has drastically changed since the Attitude Era was first launched.
Safety precautions have altered what can be done in the ring and what those stars can do outside of the ring. A lot of the money invested into WWE also dictates the type of product that the company is. The fanbase that WWE thrived with back then has also moved on to other ventures. Let's address each of these aspects one by one.
In the Attitude Era, superstars could be hit by just about any blunt object and injuries were easier to come by. Superstars could have been performing injured or even concussed. This leaves superstars open to wanting to use performance-enhancing drugs or pain killers simply to make days feel easier.
Too many superstars from those late 1990s that fans love are dead now. Drug overdoses, heart attacks and suicides are just some of the causes of death from a lot of these superstars and just about all can be tied to their use of drugs.
The WWE Wellness Policy is there to protect their employees and set a standard for what the company expects of their stars. Stay clean and stay a superstar. Punishments are swift and unforgiving. WWE installed this policy before any of the four major North American sports did, and they have been commended for that. This may be a selling point for Linda McMahon and her Senate campaign, but it is addressing a much bigger issue than that.
Inside the ring, shots to the head are forbidden and carry a fine. Knowing the dangers of concussions and head trauma with other sports, this can't be confusing to anyone. Every shot to the head can shave time off a career of a superstar.
When it comes down to it, it just is not worth it. A lot has been made of rumored rules put into place for WWE's new Saturday morning show, which will feature matches that are speculated to not have any moves done to the head or neck. This sounds worse than it is. If this is a pressing problem for you, chances are that show isn't for you anyway. You realize you are complaining about a show sandwiched between Saturday morning cartoons, right?
WWE is a publically traded company now, which it was still attempting to do while the Attitude Era was going on. From a corporate standpoint, WWE doesn't need to be that brand of television that takes the blame for tragedies in the world.
Following something like the Columbine High School massacre, finger pointing to shows that promote violence, WWE programming included, was blasted for such acts. It wasn't like The Rock told teenagers how to load a shotgun. Still, that business model doesn't fit nowadays. WWE has their Be A Star campaign, which is blasted often for contradictions within WWE storylines. Just imagine Attitude Era storylines with commercial breaks having Val Venis to show tolerance and respect.
As for WWE's old fan base, a lot of them have moved on to the true competitor for WWE presently: mixed martial arts. UFC pay-per-views are directly what WWE pay-per-views compete with. MMA leagues have their own set of rules and safety measures, but don't get the same type of criticism. Why is that? Is it because WWE is scripted and MMA is not? That's a hard connection to make. MMA is still a growing business and WWE will take the blame while MMA takes the profits. Remember that even in this PG era, WWE came under fire for such pedestrian acts as the debut of The Nexus.
WWE can make their superstars into household names. Can anyone honestly name every single fighter from the last UFC pay-per-view? A lot of these guys are no-names, while WWE can copyright a name, market merchandise around you and your character and even gives you chances like TV and movie spots.
UFC is not on that level right now with their fighters. In the Attitude Era, WWE didn't care about more than a few guest spots on Pacific Blue. Now, superstars are given starring roles in movies and their own YouTube shows.
Why won't WWE head back into the Attitude Era? They simply have no need to.
They are a juggernaut with ratings, especially among other shows on cable. Their closest competitor in both popularity and television ratings is TNA, who is still a fraction of what WWE brings to the table. Those on the side of TNA certainly believe that the company is closer to WWE, but it takes more than notable stars and a ratings share that barely goes above one.
MMA is an entirely different beast, so it isn't direct competition to WWE. Even 150 pay-per-views in, MMA appeals more to a boxing fan than anyone else. Pro wrestling still has its place and WWE is at the peak of the mountain.
Until that comes even remotely close to changing, WWE will do what is profitable, which is being PG in this day and age. I don't care if CM Punk, Brock Lesnar or Paul Heyman is on the active roster right now. All three men know how to play the game and wish to line their pockets with money. Lesnar is certainly bringing in money in this run he is putting together currently, but the idea of a "revolution" spearheaded by the reigning WWE Champion or anyone else is merely wishful thinking.
This article is
What is the duplicate article?
Why is this article offensive?
Where is this article plagiarized from?
Why is this article poorly edited?