32 NFL Players Who Could Have Breakout Seasons in 2012-13
Jay Drowns/Getty Images
Last year's project players for each team could end up being the biggest gamebreakers this season.
Many players in the NFL have great potential that they may or may not reach this season, but here are 32 guys who I believe are due for big seasons this year.
Note: I'm not going to include any 2012-13 rookies, because that would make it a little too predictable.
John Skelton, QB, Arizona Cardinals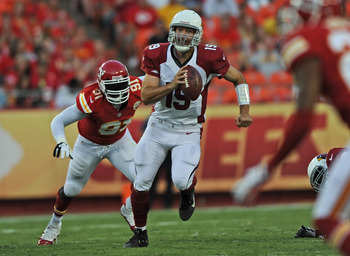 Peter Aiken/Getty Images
Despite having more interceptions (14) than touchdowns (11) last season, Skelton still managed to win six games for the Cardinals.
Kevin Kolb has not lived up to the hype after the Cardinals gave up Dominique Rodgers-Cromartie and a second-round pick for him, and currently Skelton is the reported favorite to start Week 1 of the regular season.
Look for Skelton to improve this season as the Cardinals' full-time gunslinger.
Julio Jones, WR, Atlanta Falcons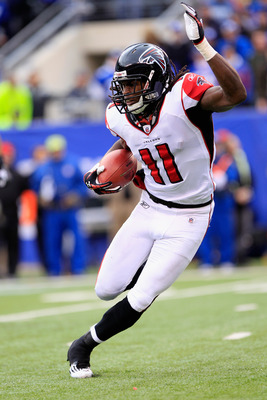 Chris Trotman/Getty Images
Jones had a great season in 2011, catching 54 passes for 959 yards and eight touchdowns, but his potential could lead him to do much more damage.
Paired with Roddy White, the Falcons have one of the deadliest wide receiver duos in the league.
Paul Kruger, OLB, Baltimore Ravens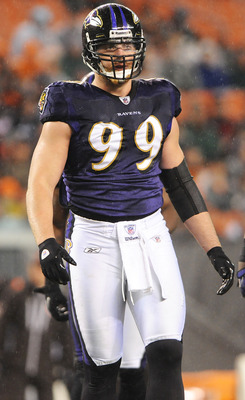 Eric P. Mull-US PRESSWIRE
Paul Kruger had five-and-a-half sacks last season as a rotational player, but with Jarrett Johnson gone, he could end up being an every down player if he improves on his run-stopping skills.
C.J. Spiller, RB, Buffalo Bills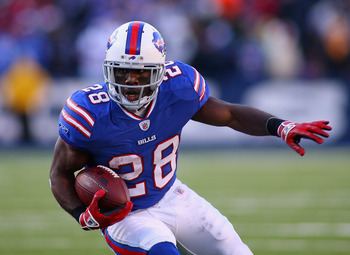 Rick Stewart/Getty Images
C.J. Spiller finally got to really show his skills last season in a limited role behind Fred Jackson. Spiller averaged 5.2 yards per carry and 6.9 yards per catch.
With more carries, Spiller could have a Chris Johnson-like effect on the Bills offense. (Of course, I'm talking 2009 Chris Johnson, not 2011.)
Brandon LaFell, WR, Carolina Panthers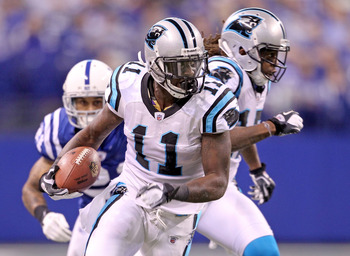 Andy Lyons/Getty Images
Brandon LaFell performed pretty decently in limited playing time last season, especially on third downs.
He has now emerged as the starter opposite of Steve Smith, and will give Cam Newton a new reliable weapon to throw to.
Stephen Paea, DT, Chicago Bears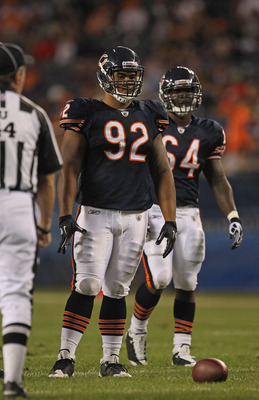 Jonathan Daniel/Getty Images
Although he'll battle Henry Melton and Matt Toeaina for playing time, Paea backed up his huge weight-room numbers by excellent play against the run last season.
He has enough upside to dethrone Toeaina as the set starter, and should have a big season if he does.
Bernard Scott, RB, Cincinnati Bengals
John Grieshop/Getty Images
Bernard Scott will get his chance to be the main back for the Bengals after sitting behind Cedric Benson for the start of his career.
He'll have to battle newly signed BenJarvus Green-Ellis, but Scott should end up getting the bulk of the carries and is primed for a big season, especially with the Bengals' deadly pass offense.
Greg Little, WR, Cleveland Browns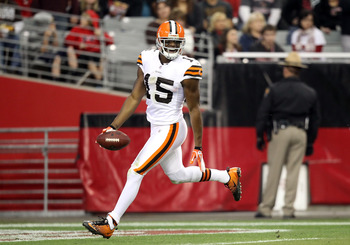 Christian Petersen/Getty Images
Greg Little should end up being Brandon Weeden's top target to start this season, especially with no other real proven receivers on the roster other than Benjamin Watson, who's coming off an injury-plagued season.
With Colt McCoy as the gunslinger last season, the second-round pick was the team's leading receiver last season, and should be even more effective with Weeden, the 29-year-old rookie, at quarterback.
DeMarco Murray, RB, Dallas Cowboys
Tom Pennington/Getty Images
Many analysts see DeMarco Murray as the second coming of Emmitt Smith. If you're being compared to a Hall of Fame running back, that speaks volumes of how good of a football player you must be.
Murray missed part of last season due to injury, but with a full season, Murray may break out as one of the top running backs in the NFL.
Eric Decker, WR, Denver Broncos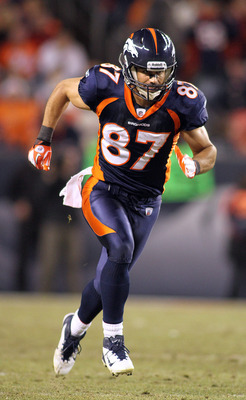 Marc Piscotty/Getty Images
Eric Decker was on pace for a 75-catch, 14-touchdown season before Kyle Orton was benched in favor of Tim Tebow. Decker was by far the Broncos' best receiver a year ago.
Peyton Manning has made guys like Blair White look like perennial Pro Bowlers, and if he's back to his old form, Decker will have a big season.
Kevin Smith, RB, Detroit Lions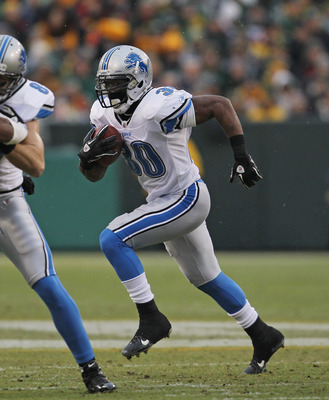 Jonathan Daniel/Getty Images
With Jahvid Best not yet cleared to practice due to post-concussion syndrome, and Mikel Leshoure not only dealing with injuries but also possibly slated for a suspension, Smith—who was cut last season after preseason, then signed in the middle of the regular season—will have a chance to win his starting job back.
Smith has been hounded by injuries since joining the NFL, but if he can shake them off, the versatile running back should have a big year, as teams will focus more on the Lions passing game.
Randall Cobb, WR, Green Bay Packers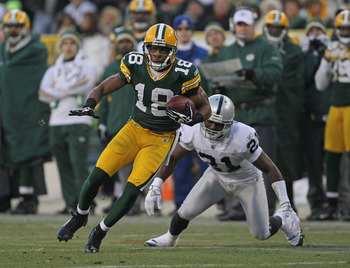 Jonathan Daniel/Getty Images
Sure, the Packers are stacked at receiver, but with his skill set, there is no excuse for them not being able to get the ball in his hands more than they did last season.
With Donald Driver most likely on his way out of Green Bay, Cobb will battle James Jones for the No. 3 spot at receiver, and the speedster should beat the latter out for that job.
If not, Cobb still is an explosive return man.
Brooks Reed, OLB, Houston Texans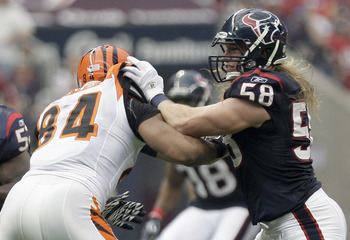 Thomas B. Shea/Getty Images
Brooks Reed is considered by most to be a future star in this league.
He is a vicious pass rusher, and in the Texans stacked front seven, he should outshine the rest of the pack in his first full season as the starter.
Pat Angerer, MLB, Indianapolis Colts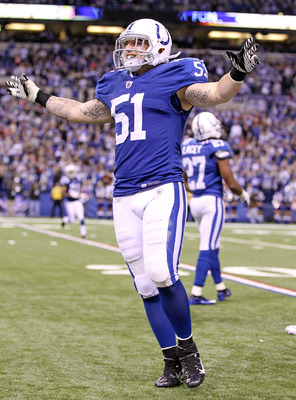 Andy Lyons/Getty Images
Pat Angerer was the best all-around defender on the team last season, leading the team in tackles with 146. He is a key part of the Colts rebuilding efforts, and looks to be the leader of this defense for many years to come.
Rashad Jennings, RB, Jacksonville Jaguars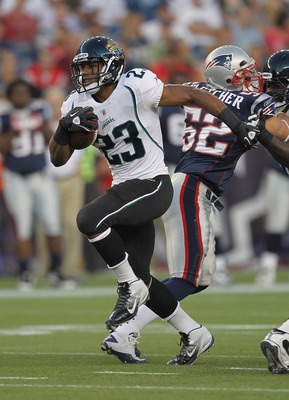 Jim Rogash/Getty Images
After missing the entire 2011-12 season with a knee injury, Jennings is back, and if Maurice Jones-Drew's holdout lingers on, Jennings will be the featured back in this offense, and should have a big season behind the Jaguars solid offensive line.
Justin Houston, OLB, Kansas City Chiefs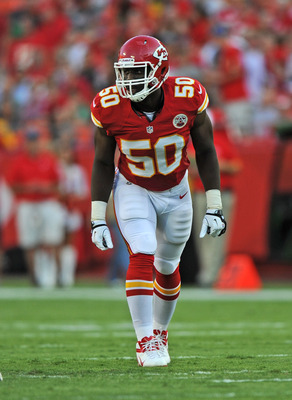 Peter Aiken/Getty Images
Justin Houston started off the season slowly but ended it on a high note, getting 5.5 sacks in his rookie season.
Playing across from Tamba Hali definitely will take some of the pressure off this season, and Houston, who already was nearly unstoppable in the tail end of last season, should do even better this year.
Reggie Bush, RB, Miami Dolphins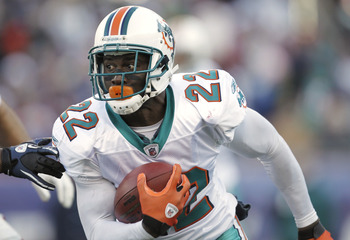 Winslow Townson/Getty Images
It's hard to believe that Reggie Bush actually had his first 1000-yard rushing season last year.
With Brandon Marshall gone, and Chad Johnson being a failed experiment, look for Bush's role in the depleted Dolphins offense to expand, both in the running game and the passing game, hence giving him a huge season in both rushing yards and receiving yards.
Toby Gerhart, HB, Minnesota Vikings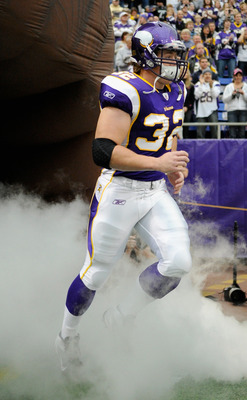 Hannah Foslien/Getty Images
I don't expect Adrian Peterson to be at full strength come the start of the season, and that will open things up for Toby Gerhart to prove his worth at running back.
Gerhart is more than dependable as a starter, and if he's able to somehow wrestle away carries from Peterson when he comes back, expect the blue collar Gerhart to have a big season.
Brandon Spikes, OLB, New England Patriots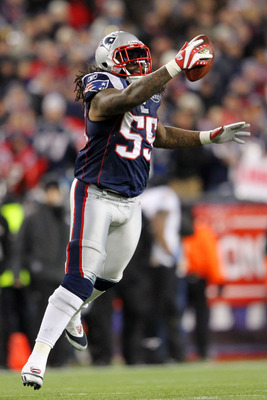 Jim Rogash/Getty Images
After missing half of the season last year due to an MCL sprain, Spikes had 27 tackles in the playoffs, including 11 in the Super Bowl loss to the Giants.
Spikes will finally have the big season that the Patriots have been waiting for this season—should he stay healthy, of course.
Junior Galette, DE, New Orleans Saints
Al Messerschmidt/Getty Images
With Will Smith facing a four-game suspension for the whole Bountygate debacle, Galette, a former undrafted free agent who put up 4.5 sacks last season, will likely get the start at defensive end at the beginning of the season.
He's very quick off the ball, and could end up having a big season, even if moved to the bench when Smith comes back.
Martellus Bennett, TE, New York Giants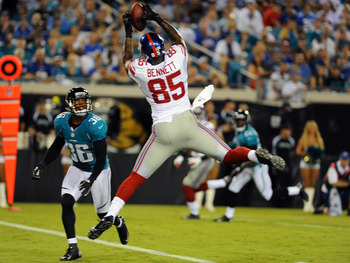 Al Messerschmidt/Getty Images
After being a disappointment for the rival Cowboys, Bennett came into the Giants not being guaranteed a place on the roster, let alone a starting job. After coming into camp weighing in at a whopping 291 pounds, Bennett looked like he was on his way out of the NFL.
The tight end quickly turned things around, and is now a favorite of head coach Tom Coughlin. This could finally be the season where Bennett breaks out of his shell and becomes a top receiving threat.
Mark Sanchez, QB, New York Jets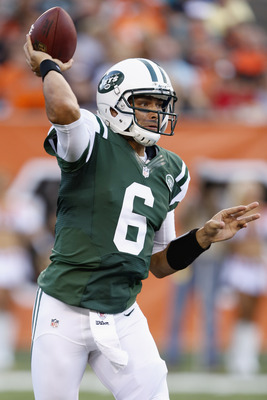 Joe Robbins/Getty Images
OK, I get it. Sanchez's first three seasons in the NFL were less than stellar and, of course, now he has media darling Tim Tebow looking over his shoulder.
I think that the latter at least will motivate Sanchez into proving his worth as the Jets starting quarterback. It better, or else he could end up being in a different uniform next season.
Darrius Heyward-Bey, WR, Oakland Raiders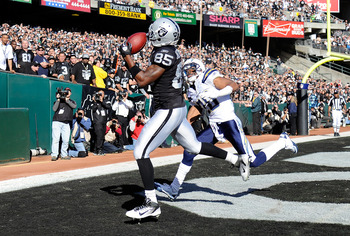 Thearon W. Henderson/Getty Images
Darrius Heyward-Bey finally showed up last season as the Raiders' top receiver after two disappointing seasons.
He showed a lot of improvement in every aspect of his game last season, and with a full season with Carson Palmer at quarterback, Heyward-Bey could be well on his way to shedding the bust label that had been placed on him previously.
Dominique Rodgers-Cromartie, CB, Philadelphia Eagles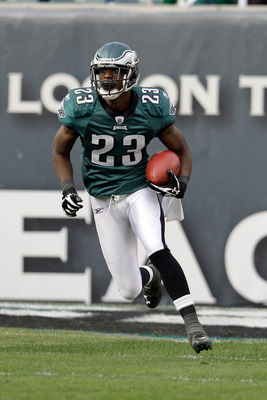 Rob Carr/Getty Images
Dominique Rodgers-Cromartie struggled much of last season in the slot, but now that he's back outside, he should be much more effective.
Look for him to continue where he left off in Arizona and have a big season.
Emmanuel Sanders, WR, Pittsburgh Steelers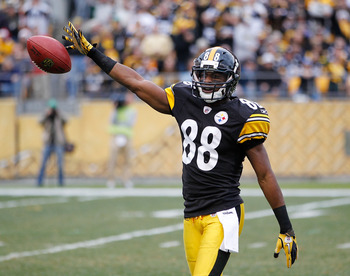 Gregory Shamus/Getty Images
Mike Wallace's holdout means that Sanders and Antonio Brown will most likely get the bulk of the reps in Week 1 and beyond.
If Sanders can prove that he can be a solid No. 2 receiver, look for Ben Roethlisberger to target him often this season, meaning a big year.
Sam Bradford, QB, St. Louis Rams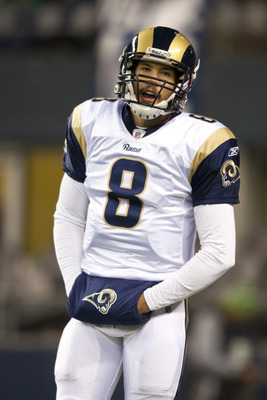 Jay Drowns/Getty Images
Many believe that Sam Bradford regressed last season after a solid rookie season. It didn't help that the Rams had no top receiving threat until the Brandon Lloyd trade, and that he missed six games with a high ankle sprain.
Bradford will get Danny Amendola back this season, and rookie Brian Quick should contribute as well. He won't put up Tom Brady-like numbers, but look for Bradford to have a big season under new head coach Jeff Fisher.
Robert Meachem, WR, San Diego Chargers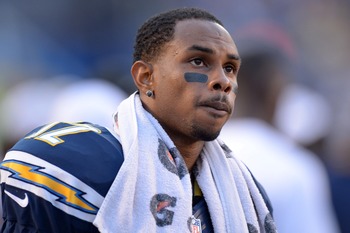 Jake Roth-US PRESSWIRE
Big Meach finally gets his chance to be a No. 1 receiver. Philip Rivers lost his go-to guy in Vincent Jackson this offseason, but Meachem is still a solid vertical threat.
Meachem will be the primary target in San Diego, meaning he should have a great season ahead of him if he can go above and beyond what Jackson did.
Michael Crabtree, WR, San Francisco 49ers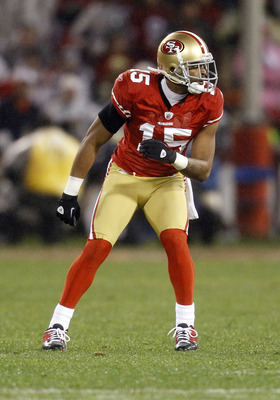 Jason O. Watson-US PRESSWIRE
With the additions of Randy Moss, Mario Manningham and A.J. Jenkins, the weight of the world was just pulled off of the shoulders of Crabtree.
With so many targets, you might think that Crabtree will have a hard time finding the football. On the contrary, if Alex Smith continues his development from last season, he'll be able to spread the ball around with all of the top receivers on the team, especially the deep threat Crabtree.
Matt Flynn, QB, Seattle Seahawks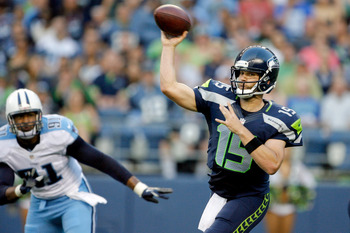 Joe Nicholson-US PRESSWIRE
Matt Flynn has the intangibles to be a starting quarterback in the NFL, but with less weapons than he had in Green Bay, he'll have to prove that those two games he had the past two seasons were not flukes.
If Terrell Owens and Braylon Edwards return to form, Flynn should prosper in Seattle.
Cody Grimm, S, Tampa Bay Buccaneers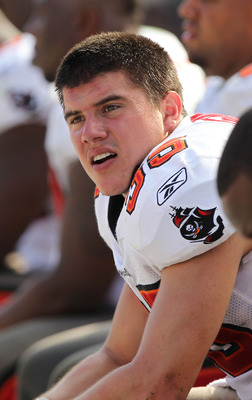 Kim Klement-US PRESSWIRE
The son of Hall of Fame lineman Russ Grimm missed all but three games last season due to knee surgery, but he is very instinctive, and has the potential to be a real ball hawk for this defense.
Akeem Ayers, OLB, Tennessee Titans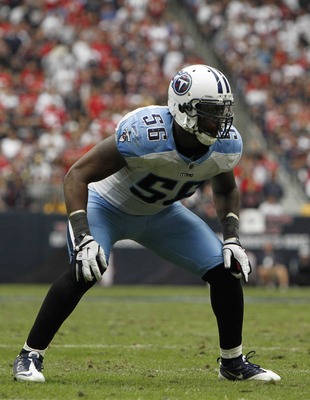 Brett Davis-US PRESSWIRE
Ayers had a good start to the season last year, but ended up slowing down. The Titans plan on using him a lot more this season, so hopefully we'll start to see more and more production this season from the young UCLA product.
Leonard Hankerson, WR, Washington Redskins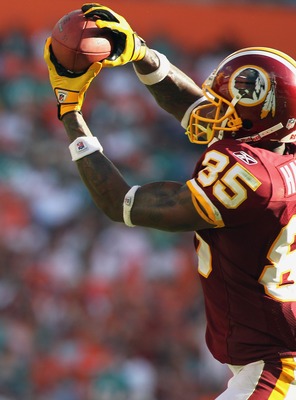 Robert Mayer-US PRESSWIRE
Leonard Hankerson suffered a season-ending hip injury in Week 10 of last season.
He showed some signs of promise last year, and has a chance to be rookie quarterback Robert Griffin III's favorite target this season across from Pierre Garcon.
Keep Reading