WWE SummerSlam 2012: Will It Be Worth the Money?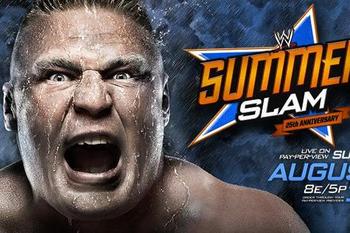 photo from wwe.com
SummerSlam 2012 will cost $44.95 to watch online and about the same for most fans ordering on their TVs.
Will it be worth it?
If you include the pre-show, every championship other than the Divas title will be defended. Former UFC Heavyweight champ Brock Lesnar is back to face future WWE Hall of Famer Triple H.
CM Punk is undergoing a major character change and Daniel Bryan is on a hot streak.
There is certainly potential there for a great pay-per-view. A breakdown of every match can help fans decide whether or not to slip out their credit card or to go the lesser-quality free streaming route.
The preshow match between Santino Marella and Antonio Cesaro is not included as it is free. It'd be hard not to be worth zero dollars.
Note: Entertainment value will be marked with $ on a five $ system, one $ being not worth your time and $$$$$ being a must-watch.
Prime Time Players vs. R-Truth and Kofi Kingston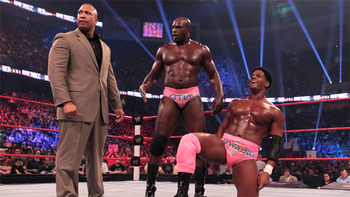 photo from wwe.com
Seeing the tag team division feature an actual feud is a refreshing sight. It's too bad that the Prime Time Players' mouthpiece AW won't be joining the SummerSlam party.
The controversy around AW's hiring dampens the excitement some. It's hard not to simply ignore AW's absence when Darren Young and Titus O'Neil appear on TV.
Still, there is enough athleticism to go around in this match.
Kofi Kingston should fly around the ring as usual. O'Neil and Young are growing as in-ring performers.
Even though WWE has killed some of its own momentum here, we're likely in for a quality match with a possible changing of the guards.
Entertainment value: $$$
Rey Mysterio vs. The Miz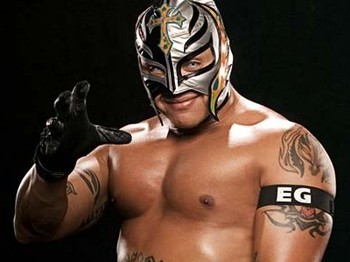 photo from wwe.com
Chances are that this will be a short match. WWE hasn't placed any pre-event emphasis on this and we have not seen but a sliver of a feud.
Rey Mysterio's job in all likelihood is to do a few aerial moves and make Miz look like a legitimate champion by losing to him. Mysterio has the skills to put on a great match on any given night, but his body is wearing down.
He won't be flying near as much as fans would like.
Hoping for anything more than an okay match is setting expectations too high.
Entertainment value: $$
Dolph Ziggler vs. Chris Jericho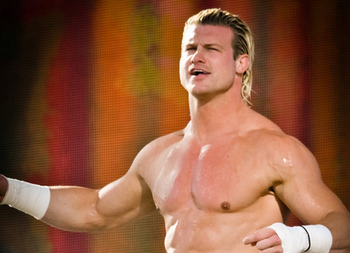 photo by Reckless Dream Photography
Here's where fans will get their money's worth.
Casual fans may be curious to see Brock Lesnar back up his tough talk or see if John Cena adds to his WWE title collection, but wrestling purists know this match has the most potential for classic status.
Much like Chris Jericho vs. Shawn Michaels at WrestleMania XIX, this is a story of an older star looking to prove that he can still hang while a younger star seeks to add to his credentials by knocking off an icon.
The feud has been a simple one, but effective nonetheless. Ziggler believes it's his time to shine. He says that Jericho is past his prime.
With that basic story to work with, with as similar as these two men's styles are, Ziggler and Jericho has show-stealer potential.
Entertainment value: $$$$ and 1/2
Kane vs. Daniel Bryan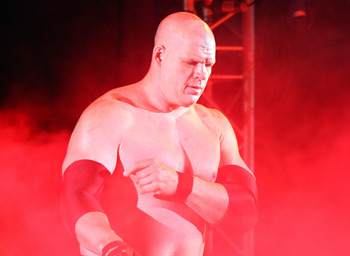 Gallo Images/Getty Images
Daniel Bryan has been more focused in recent weeks in trying to insert himself into the WWE Championship match than dealing with Kane. It's a feud that if it had been developed, could have been intriguing.
Working with minimal story and motivation, Bryan and Kane should still put on a great show.
Bryan has proven with matches against Batista and Mark Henry that he can work supremely well with a bigger man. Kane will look that much more powerful chokeslamming a smaller guy like Bryan.
A man with a repertoire of stunning power moves vs. one of the best technicians in the world today sounds like a winning combination.
WWE may not give them enough time, though, with the championship matches and Brock Lesnar vs. Triple H taking precedence.
Entertainment value: $$$
Sheamus vs. Alberto Del Rio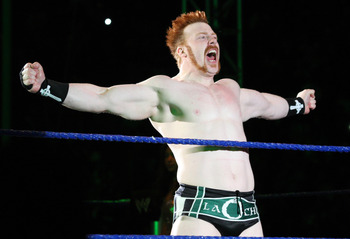 Gallo Images/Getty Images
Let's assume Booker T puts this match back on.
The Alberto Del Rio and Sheamus feud got a lot more heated in the last two weeks and that should make for some added intensity.
Despite his talents, Del Rio is not as over with the crowd as a man in his position should be. He has a chance to silence his critics with a home-run performance.
With the way the feud has gone so far (e.g., hired fake cops) this is a match that may see the curse of an overeager booker.
Not having faith that Del Rio and Sheamus can do their spot on the card justice, WWE may opt for a convoluted ending that takes away from the action beforehand.
Entertainment value: $$$ and 1/2
Big Show vs. John Cena vs. CM Punk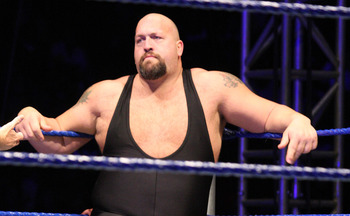 Gallo Images/Getty Images
There's no sense in comparing this to last year's bout between CM Punk and John Cena. Their feud had more fuel and of course there was no Big Show.
In the twilight of his career, Big Show has been given some main-event attention and fallen short. WWE has built him up recently, making him look unstoppable.
But he has yet to deliver any memorable matches as of late.
It seems improbable that they'd give him a run with the WWE Championship at this stage in his career. There is the chance, as there always, is that John Cena will win.
Sure that would make a ton of fans happy, but how disheartening would that move be for the "Cena sucks" section of the crowd?
Much of the entertainment will come from Punk's changes. Will he continue to take on heel tendencies or walk the line as a tweener?
Seeing how things play out should make this match mighty interesting.
Entertainment value: $$$ and 3/4
Brock Lesnar vs. Triple H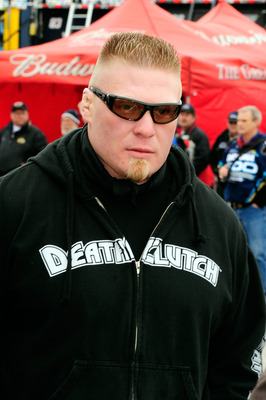 Sam Greenwood/Getty Images
It may not be the best move for the future to have your main event be between two guys who probably won't be wrestling in a year. As for what it means for today, two huge stars colliding makes for compelling television.
WWE has built up Brock Lesnar to be a destructive monster. Are they setting Triple H to be the company's savior?
As intense and physical as this feud has gotten, the match should be double that.
Triple H has always delivered at the biggest moments. WrestleMania 28 proved that once again, if anyone needed proof.
Are there more deserving guys that have been with the company for several years that should be in the same spotlight as these two?
Absolutely, but when Lesnar's music hits on Sunday, when he comes stomping down the aisle, goosebumps are going to form.
Entertainment value: $$$$
SummerSlam as a Whole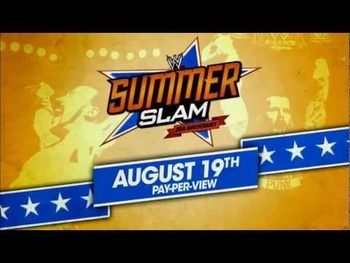 photo from wwe.com
By the end of the night, we'll see what becomes of the Lesnar vs. Triple H feud. We'll see where CM Punk is going as a character.
We'll see Dolph Ziggler take another step towards greatness. We'll see a few decent matches and likely at least two great ones. The Undertaker is going to reveal who he'll face at WrestleMania 29.
SummerSlam not surprisingly won't have quite the star power or stories that WrestleMania had, but should make for an excellent way to spend a Sunday.
If you've been watching most of the Raw and Smackdown episodes over the last month, the culmination of those angles will be greatly satisfying. Casual fans have a few reasons to order the pay-per-view as well.
We may not see much of Chris Jericho from here on out. Lesnar won't be around for long. Big Show, Rey Mysterio, Kane and Triple H are near retirement as well.
If any of these stars put on a fantastic swan song, you don't want to miss it.
Entertainment value: $$$$
Keep Reading