How the London Olympics Tennis Results Will Impact the 2012 US Open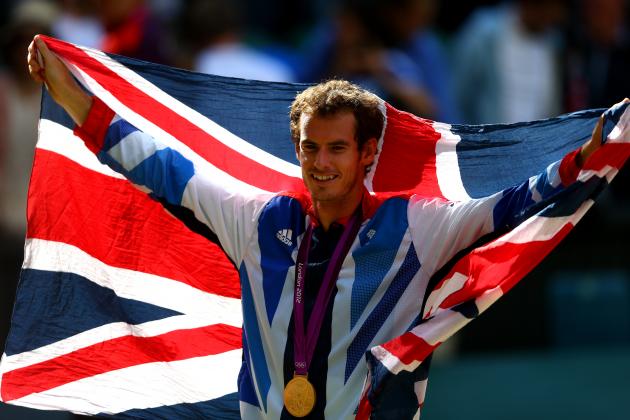 Paul Gilham/Getty Images

The 2012 London Olympics presented something fun for everybody, and for some devoted fans it was tennis.
Just a few weeks after Wimbledon ended, it seemed that it had started up all over again.
With new grass to accompany a new type of draw, the stage was reset and some athletes took the world by complete surprise.
Rafael Nadal withdrew from the tournament, Novak Djokovic lost two straight medal opportunities while Juan Martin del Potro capitalized, Roger Federer finally secured a singles medal for Switzerland and Andy Murray rewrote the script against Federer on the Centre Court at Wimbledon.
Here are a few reasons why the Olympics' tennis matches will set the tone for the next major.
Begin Slideshow

»
Clive Rose/Getty Images

With Rafa's withdrawal from the U.S. Open, there are many players who have a better chance to progress to later rounds.
It depends on the draw, but somebody could pull a "Delpo" and make it to the semifinals (if he is not, in fact, Delpo himself).
Names such as Milos Raonic, Sam Querrey and Grigor Dimitrov could prevail, as well as already established players (John Isner, David Ferrer, Jo-Wilfried Tsonga, etc.).
It is nearly impossible to tell who will make the Final Four, but it should be interesting to see no matter who takes the Spaniard's spot.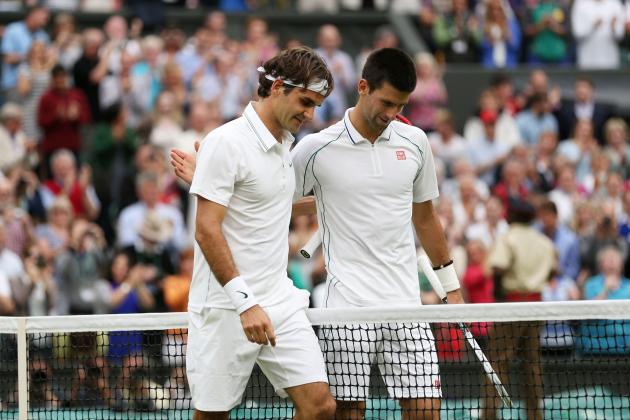 Clive Brunskill/Getty Images

Though some view it as a miracle for Federer and a slump for Djokovic, there is no question that both players are still on top of the men's game.
These two suffered back-to-back losses to Andy Murray at the Olympic games after reaching the Final Four or better.
Djokovic has now lost in the final and semifinals in big events.
Federer was handling Murray's stern tests up until the gold medal round was played.
It is hard to label any of these three guys as a favorite for the Open, but we must know that they are all equally hungry and capable.
Andy Lyons/Getty Images

The two big men in tennis—John and Juan—are true top-10 forces (though John is currently No. 11 in the world) that can take on anybody in a given day.
Delpo is red-hot right now, and is nearly back to the top form that earned him his first major title at this very tournament.
Isner made the quarterfinals at Wimbledon before both of these guys were halted by Roger Federer.
Neither player lost badly to Feds, and they certainly have well-suited games for the hard courts. Perhaps their close encounters will foreshadow their grit and results in Flushing Meadows.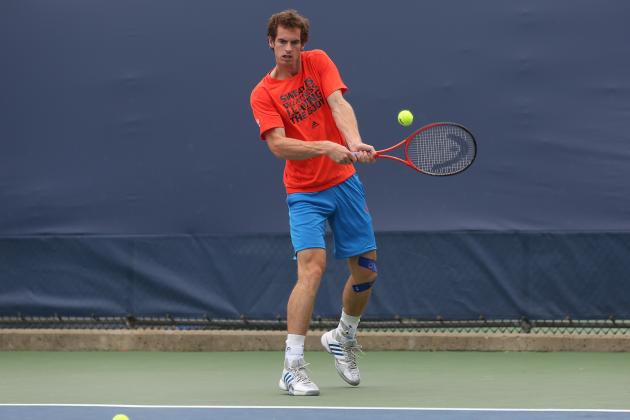 Nick Laham/Getty Images

With the exception of a withdrawal from the Rogers Cup due to an alleged knee problem, this Scot is playing at a tip-top tier with more confidence than he could have ever imagined.
If he can win in Cincinnati, after capturing the gold medal in London, he would be the definitive favorite in a major for the very first time, which is a captivating thought to swallow.
Follow B/R Tennis Featured Columnist and Community Leader Jeff Cohn on Twitter for more tennis-related information and updates.