Which NFL Teams Need to Pursue Former Florida RB Jeff Demps?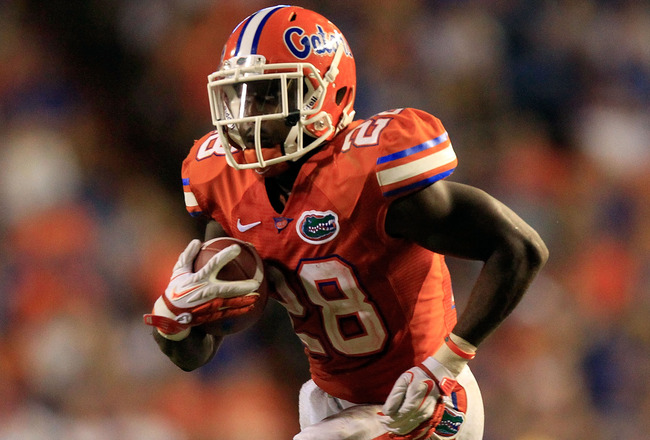 Sam Greenwood/Getty Images
Jeff Demps, who won a silver medal at the 2012 Summer Olympics and is a former Florida running back, wants to play some professional tackle football.
According to Ian Rapoport of NFL Network:
The Olympic silver medalist has signed a standard representation agreement for football, a source close to Demps said Tuesday, with the goal of playing in the 2012 season.
Demps, in addition to the track, is an accomplished college ball-carrier.
While at Florida he compiled 2,951 yards from scrimmage with 24 touchdowns. Demps also served on kickoffs, returning 21 for 604 yards and one touchdown.
Certainly some teams needing a versatile threat will likely pursue the speedster. Here, we look at those who must pursue Demps before Week 1.
Keep Reading