When your defense gives up the second most yards in NFL history, you know you have defensive issues. Moreover, when your run defense is actually ranked in the middle of the league, you know the issues lie in your secondary.
Far and away the weakest component of the 2011-12 New England Patriots was their secondary. As a Pats fan, watching defensive backs give up catch after catch was demoralizing, as offense after offense had their way with the Patriots defense.
While the Pats own offense was strong enough to carry them into the Super Bowl, the secondary was exposed by Eli Manning and the Giants in the final minutes leading to another excruciating Super Bowl loss.
With last year's secondary suffering from a severe lack of talent, Coach Belichick, Nick Caserio and Co. have made several moves to fix the secondary.
Going into the season, here's now I project the Patriots secondary falling into place.
Starting Cornerbacks: Devin McCourty and Ras-I Dowling
While Kyle Arrington may have been the Patriots best corner last season, I project Dowling to beat out Arrington for a starting spot on the defense. Dowling gives the Patriots rare size at the corner position, and with the Patriots facing big physical receivers such as Kenny Britt and Larry Fitzgerald early on, Dowling should get the starting nod.
Last season he was a Day One starter as a rookie and likely would've remained in that position if it weren't for a hip injury which put him on injured reserve.
At the other corner position will be former Pro-Bowler Devin McCourty. McCourty suffered from one of the greatest sophomore slumps of all-time last season, when he fell from All-Pro to one of the most targeted cornerbacks in the league.
It seemed as if he was suffering from a lack of confidence after being shredded by bigger receivers like Brandon Marshall and Vincent Jackson early on in the season. McCourty was so bad at cornerback that he was shifted to safety toward the end of the year. While he was suffering from a shoulder injury, McCourty's huge dip in form was something that most Pats fans were not expecting.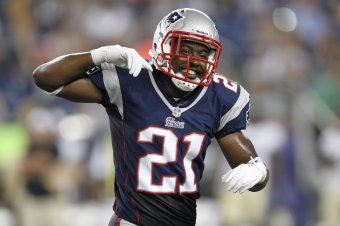 Greg M. Cooper-US PRESSWIRE
Things should be much different this year, as McCourty will be 100 percent healthy and eager to prove himself again. With Dowling covering the bigger receivers this season, McCourty should become the dominant playmaking corner he was back in his rookie season.
Starting Safeties: Patrick Chung and Steve Gregory
Easily the worst single position on the Patriots was the safety position. Particularly when Patrick Chung was out injured, the play at safety was downright atrocious. The safety play was so bad, Coach Belichick was forced to play receivers Julian Edelman and Matthew Slater in the secondary.
Whether it was James Ihedigbo, Sergio Brown or Josh Barrett, last year's safeties were unable to cover anyone in the middle of the field.
With Patrick Chung returning to full health, the safety play should rise considerably. Chung is one of the best safeties in the AFC, and if he can put together a full season he could be a Pro-Bowler. The Patriots defense as a whole looks a lot better when Chung is in uniform and flying around the field.
While he still isn't great in coverage, Chung's ability to play in the box and defend the run are among the best in the game. A clean bill of health is all Chung will need in order to make the next step in his career.
Joining him will be Steve Gregory, one of the many offseason acquisitions made by New England. Gregory played mostly at free safety during his time at the Chargers, and he proves to be a perfect complement to Patrick Chung.
While he has never been considered a true playmaker, Gregory has picked off several passes through training camp and another in the preseason game against the Saints. A high football IQ player, Gregory represents a massive upgrade over last season's starters.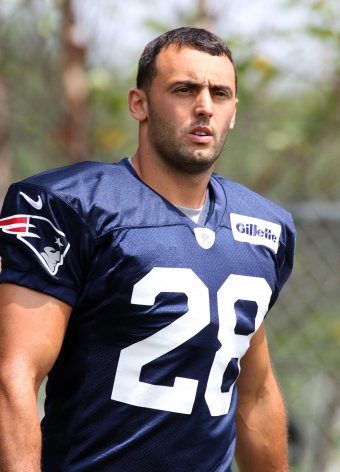 Stew Milne-US PRESSWIRE
If Chung and Gregory can stay healthy and develop good chemistry between them, the Patriots defense should make a big leap forward.
Slot Corner: Kyle Arrington
With most NFL teams shifting to a pass heavy offense featuring multiple receivers, the third cornerback on the team is virtually a starter. As most coaches now say, you need at least three good cornerbacks to have a good defense these days.
That being said, the perfect player to play slot corner for New England is Kyle Arrington. As stated before, Arrington was the best of the Patriots corners last year, but I believe he would be best suited as the third corner this year.
Arrington is perhaps the most physical of all the Patriots cornerbacks, and playing physical defense is what is needed in the middle of the field. Arrington is also a very solid run defender, so placing him closer to the ball is an additional benefit.
Nickel/Dime Back: Tavon Wilson
Arguably the most surprising pick from the 2012 NFL Draft was the Patriots selection of Tavon Wilson in the second round. Most draft analysts and experts did not even bother studying him and some predicted he would go undrafted.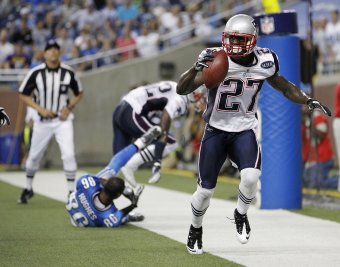 Leon Halip/Getty Images
The reason why Belichick took him in the second round, ignoring all the "expert opinions," was Wilson's versatility. At Illinois, Wilson lined up as a free safety, cornerback, slot corner, strong safety and dime back. Wilson didn't have any identifiable elite skills in college simply because he played in so many positions he was unable to put enough tape in the one area.
Belichick, however, values versatility more than most coaches, and he expects Wilson to be his Swiss Army knife in the secondary.
Wilson's ability to cover like a corner and defend the run like a safety will be a great weapon for the Patriots secondary.
Cornerback Depth: Sterling Moore and Alfonzo Dennard
Last year's AFC Championship Game hero, Sterling Moore, could fight for a starting role sometime down the road this season. Perhaps the best playmaker out of all the Patriots corners, Moore's ability to get his hands on the football will ensure him a position on the roster.
Taking the last cornerback spot on the roster will be Alfonzo Dennard.
A seventh-round draft choice this year, Dennard was a projected second-rounder before an assault charge caused him to tumble down draft boards. While he has suffered from a hamstring injury throughout camp, Dennard's talent is undeniable and should he heal in time for the preseason games, he will make the roster.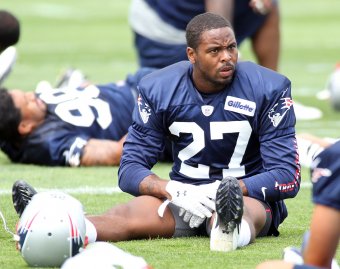 Stew Milne-US PRESSWIRE
Safety Depth: James Ihedigbo and Josh Barrett
While these two weren't the most effective of safeties last year, they do bring great special teams value for the Patriots, as well as the ability to play should an injury occur.
Ihedigbo was a pleasant surprise for the Pats last season, starting almost immediately after being cut by the Jets. Despite suffering what seems to be a major injury, only to get up and play two snaps later, every game Ihedigbo did just enough last year to merit a position on the roster.
Missing the Cut

Marquis Cole
Nate Ebner
Will Allen
Ross Ventrone
Malcolm Williams