5 Olympic Standouts the Heat Should Seriously Reach out to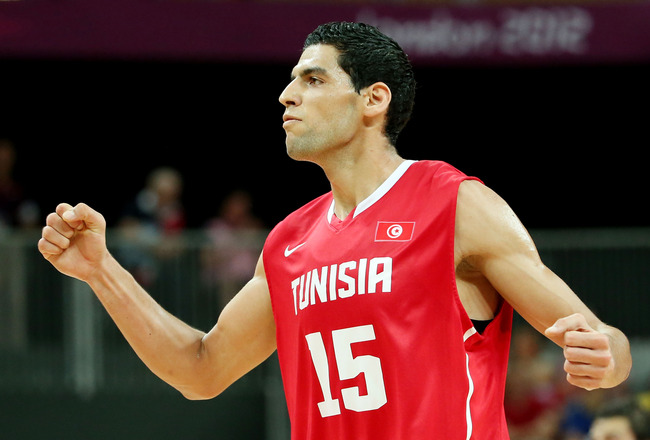 Christian Petersen/Getty Images
For the last 16 days, the finest athletes in the world have been battling it out for their nations' glory at the Olympic Games.
The men's basketball tournament was once again one of the most popular events with the gold-medal match a rematch of the intense Spain-USA matchup we saw back in 2008 in Beijing.
London produced its fair share of great performances, but some players stick out as the top performers of the games.
With the Miami Heat coming off a title-winning year and looking to rearm ahead of their championship defense, several of these Olympic star performers could fill out vital roles on the Heat's roster—if they can be pried away from their current clubs or entered into the NBA draft.
No. 5: Andres Nocioni (Argentina)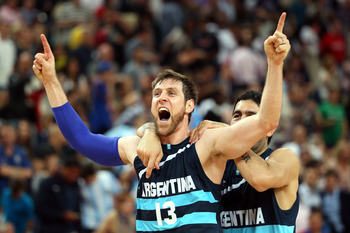 Christian Petersen/Getty Images
Former Chicago Bull Andres Nocioni appeared to be finished in the NBA after being released by the Philadelphia 76ers this past season.
However, his performances at the London Games have perhaps given him one more shot, as he averaged double-digit scoring on an Argentine team that lost out on the bronze medal to Russia after a semifinal defeat to Team USA.
Nocioni, once a fan favorite in Chicago, would be a useful player to the Heat—someone who can come in from their bench and give everything he has for the cause. Never an All-Star level player, Nocioni could still perform a role for the Heat, should they feel the need for another forward on an already wing-heavy roster.
No. 4: Juan Carlos Navarro (Spain)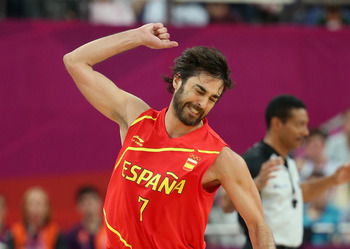 Christian Petersen/Getty Images
Juan Carlos Navarro may be the best player not playing in the NBA right now.
The Miami Heat could certainly use his production from their bench in order to back up Dwyane Wade, who is beginning to reach the end of his productive years and suffered a handful of injury setbacks this past season.
Navarro, however, is treated like a god by fans of his Barcelona team and will probably not be leaving the Spanish giants in the near future. At age 32, unless he feels some calling back to the NBA to win a championship, we're unlikely to see him.
Nevertheless, for a player of Navarro's outstanding leadership, experience and quality, the Heat have to make the call.
Navarro averaged 13.4 points and three assists per game in the 2011-12 EuroLeague season.
No. 3: Patrick Mills (Australia)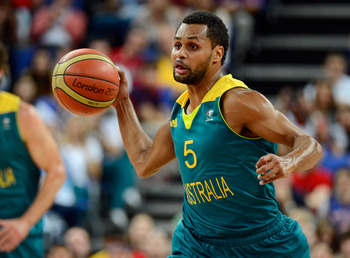 Ronald Martinez/Getty Images
Patrick Mills has not been given a chance to shine in San Antonio.
Playing for Australia at the London Games, however, Mills was called upon to be the driving force for the Aussie team, and that is exactly what he was.
Averaging 21.2 points, 2.2 assists and 4.5 rebounds per game, the dynamic guard helped Australia to a quarterfinals berth (which they lost to Team USA) with great on-court leadership and vision.
Mills was cutting to the basket, breaking open defenses, hitting up his spot-up shooters and finding his big men at precisely the right moment every time he was on the ball. His speed with the ball made him a tough defensive assignment, no matter who was guarding him.
His high level of play could earn him a little interest from around the league, as many teams look for dynamic guards capable of both dishing the ball and scoring in volume.
The Heat's backcourt currently is comprised of Dwyane Wade, Mario Chalmers and Norris Cole. Extra cover there would certainly be a bonus, given Cole's rawness and Wade's advancing years.
No. 2: Matthew Dellavedova (Australia)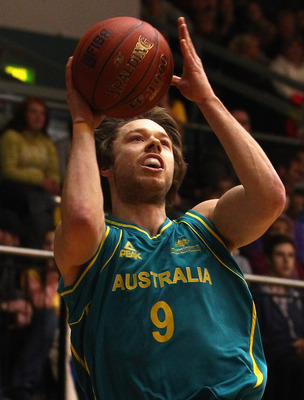 Robert Cianflone/Getty Images
Australia's Matthew Dellavedova plays his college ball with California's St Mary's Gaels and has been representing his native Australia at these Olympics.
The 6'4" 21-year-old guard has good shooting and a good motor to his name and could be a productive NBA player, though perhaps at no more than a role-player level.
The Heat's ability to play without a true or even good point guard at times would make Dellavedova a decent acquisition, given his ability to shoot from deep. Dellavedova has averaged more than 38 percent from three-point territory for each of the last three seasons and reached the same mark again during these games.
He could be a valuable addition to the Heat's bench depth in the backcourt.
No.1: Salah Mejri (Tunisia)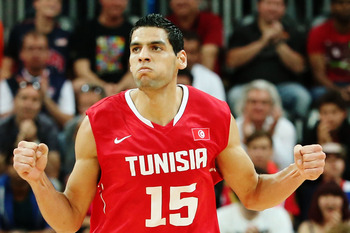 Christian Petersen/Getty Images
Tunisia's Salah Mejri stands out as one of the Olympic's most unheralded performers.
The 7'1" center posted a double-double of 10.4 points and 10 rebounds per game, one of just two such performances at this year's games (China's Yi Jianlian being the other).
Although the Tunisians were not medal contenders, they pushed several teams close and led the eventual fourth-placed Argentinian team by 14 points after the first quarter of their group match.
The Heat have lacked quality big men and have attempted to address this with a myriad of failures: Joel Anthony, Juwan Howard, Eddy Curry and Dexter Pittman to name a few.
Mejri can score, Mejri can rebound, and he can also block— he led all players with a staggering 17 blocks in five games (an average of more than three blocks per game).
Keep Reading