Why Traditional NHL Powers Are Having Issues Signing Big-Name Free Agents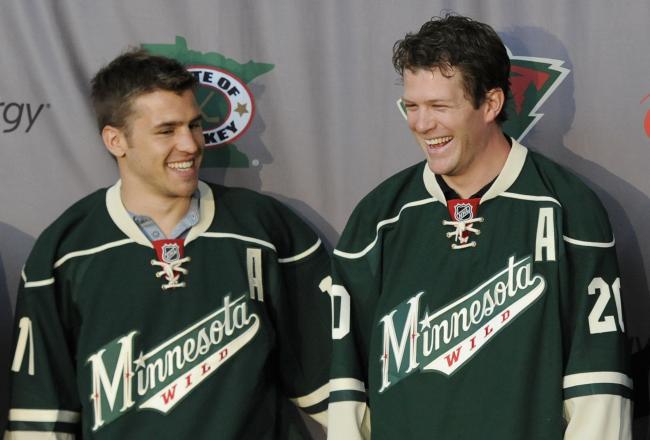 Zach Parise (left) and Ryan Suter turned down large markets and signed in Minnesota.
Hannah Foslien/Getty Images
One of the most fascinating parts of the NHL offseason has been the lack of success that large-market and traditional NHL powers have had in signing big-name free agents.
While it's hard for me to see this continuing for many more years, there are several reasons why this is happening to some of the most storied franchises in the league this summer.
Let's look at why the usual NHL powers have had trouble signing the elite free agents thus far.
Replacing Legends and Megastars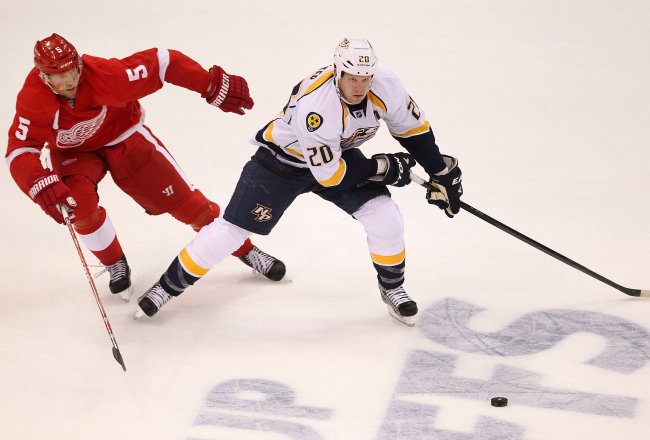 Lidstrom (#5) and Suter
Gregory Shamus/Getty Images
Whenever a Hall of Fame-caliber player or a superstar needs to be replaced, not many players, even the best ones, will want to step right into that situation.
Having to be compared to the player(s) they replaced, which, as a result, usually creates unrealistic expectations, is a situation that some players don't want to be a part of.
The Detroit Red Wings were not able to replace Nicklas Lidstrom in free agency, and one reason for that could be that elite players who were available, such as Ryan Suter wanting no part of replacing someone of Lidstrom's caliber.
Even though no one in the league could ever replace what Lidstrom meant to the Red Wings, many fans would have likely put that kind of pressure on Suter if he signed there anyway. While it's uncertain if Suter really didn't want to replace Lidstrom, or if it was even a factor in his decision, that kind of pressure has to be something that players consider when deciding who to sign with in free agency.
The Philadelphia Flyers have been trying to replace future Hall of Fame defenseman and captain Chris Pronger, but have been unsuccessful thus far. Replacing Pronger and becoming the team's No. 1 defenseman on a team with great expectations such as the Flyers is a tough challenge for any player.
These free agents have to look at the situation they are stepping into when signing for a team, and when there's added pressure that comes with replacing an icon of the city, it can be something that turns even the best players away from a traditional NHL power.
Expectations and Media Pressure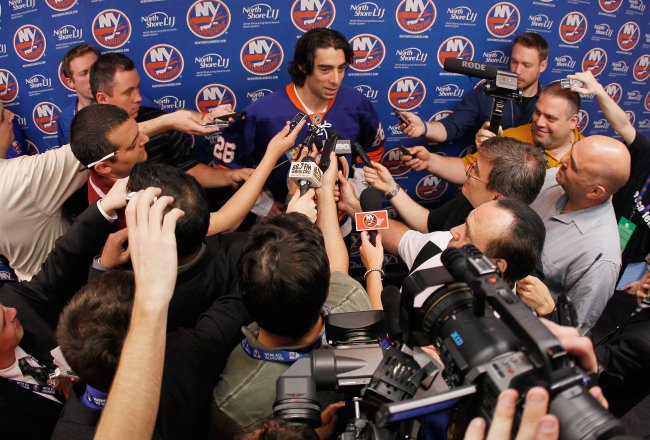 Mike Stobe/Getty Images
Huge expectations can be difficult for great players to deal with, even ones who have enjoyed playoff success throughout their careers.
Teams that have long Stanley Cup droughts that are located in large hockey markets with diehard fans, such as the Toronto Maple Leafs, Philadelphia Flyers and Vancouver Canucks, are constantly pressured by the fans and media to perform at a high level.
When the players, especially the stars, don't perform to their abilities, the media and fans in these kinds of cities can make the season much more stressful than it needs to be.
Here is what Brian Engblom of NBC told Aaron Portzline of the Columbus Post-Dispatch in July when discussing then-Blue Jackets forward Rick Nash.
Every guy is different. Look at the kid (Justin Schultz) that just signed with Edmonton as a free agent. From what I could tell, he only wanted to play in Canada. I played in Canadian and U.S. markets, and I can tell you, it is different. To each his own. Some guys thrive on being under that microscope, of having that daily pressure of everybody watching you. And some guys really don't like that.
Players often say that they don't read the papers or pay attention to the media, but the fact is, most do to some extent. Media pressure can definitely influence a player's decision in free agency.
Small-Market Teams Have Money to Spend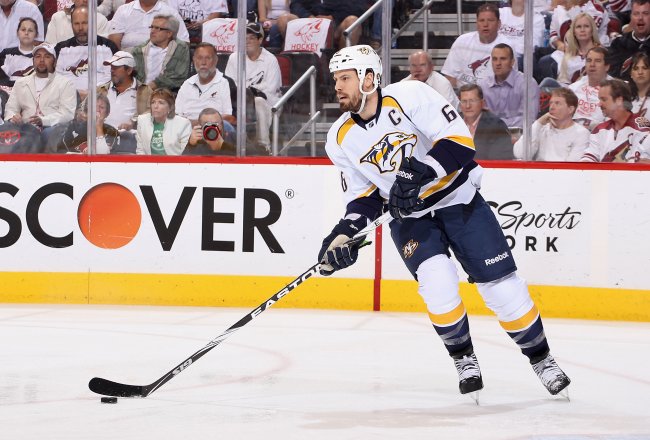 Christian Petersen/Getty Images
With so many small-market teams showing a willingness to spend money this summer, the challenge of signing the top stars for traditional NHL powers in large markets became a lot tougher.
The Carolina Hurricanes, Minnesota Wild and Nashville Predators proved they were willing and able to spend like the big boys when competing for the top free agents.
When you combine the fact that there were few top free agents available from the beginning, in addition to the amount of teams that had lots of money to spend, it's not hard to see why so many traditional NHL powers were unable to sign a franchise player in free agency.
Will this continue?
The small amount of franchise-changing players available in free agency meant that many top teams, including several traditional NHL powers, were inevitably going to be heading into next season with some major holes to fill on their rosters.
Have traditional NHL powers lost their power in free agency?
Since the NHL is enjoying record revenues, it can't be surprising that many teams, including ones in small markets, have great amounts of money to spend in free agency.
The decision on who to sign with will often come down to where the player can be most comfortable, especially when the contract offers being received are so similar.
It will be interesting to see if the lack of success traditional NHL powers are having in free agency will continue into the future or of this is a unique situation. There are arguments that can be made on both sides of the debate.
We will likely have our answer next summer when the strength of the free-agent class will be much greater than this year's was.
Nicholas Goss is an NHL lead blogger at Bleacher Report. He was also the organization's on-site reporter for the 2011 Stanley Cup Final in Boston. Follow him on Twitter.
This article is
What is the duplicate article?
Why is this article offensive?
Where is this article plagiarized from?
Why is this article poorly edited?