London 2012: The 5 Most Memorable Moments in Swimming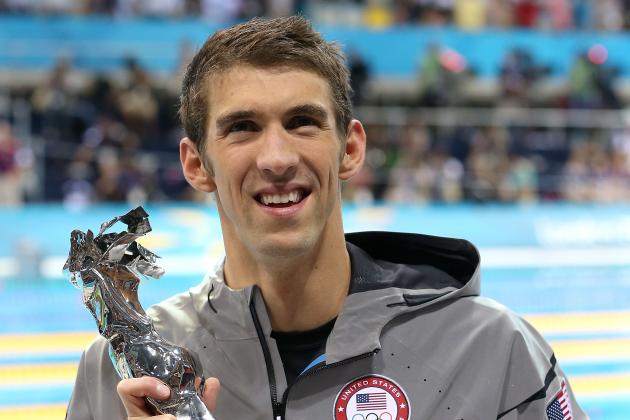 Jeff Gross/Getty Images

Every four years, spectators from around the globe gather for a two-week display of the world's best athletes, known as the Olympics.
The Olympics captivate nations and leave us with images and memories that will last a lifetime.
London 2012 was no different, especially in swimming.
Inside the Aquatic Center, there were a number of thrills and goose bump-worthy moments.
Let's take a look at the five most memorable moments from swimming in this year's Summer Games.
Begin Slideshow

»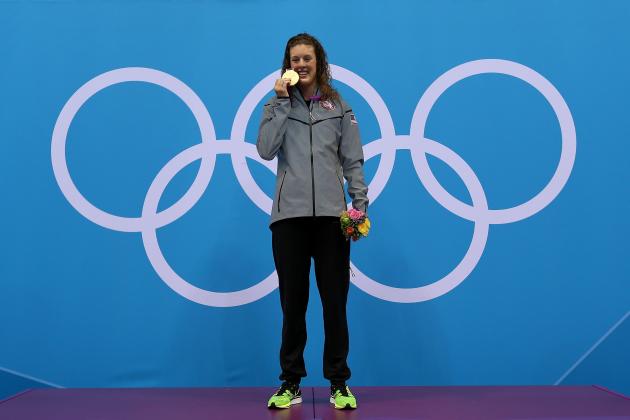 Clive Rose/Getty Images

Going into the women's 200-meter freestyle final, nobody really quite knew what to expect. There were a number of solid candidates for gold, but no overwhelming favorite.
Just under two minutes after the start of the race, Americans were pleasantly surprised as Allison Schmitt captured the gold, giving the United States the overall lead in the medal count at the time.
Schmitt overtook Missy Franklin just under 100 meters into the race and ran away with it from there, defeating the silver medalist by nearly two seconds.
To put it in perspective, two seconds is an eternity in swimming.
Truly dominant stuff from Allison Schmitt.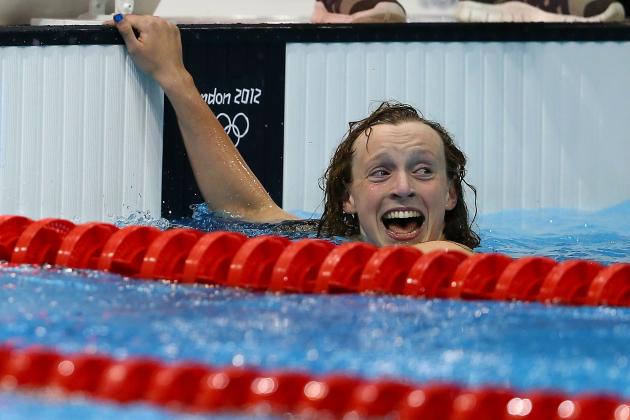 Al Bello/Getty Images

Katie Ledecky, 15, yes, 15, captured the gold in the women's 800-meter freestyle final and provided us with a smile that we won't soon forget.
When I was 15 years old, I was playing countless hours of driveway basketball with my buddies and hosting fantasy drafts in my living room.
Katie Ledecky was a little too busy chasing the Olympic dream to take part in normal 15-year-old activities.
With not a whole lot of experience in pressure-packed meets, Ledecky was calm, cool and collected as she swam her way to a gold medal and defeated a strong field of competitors.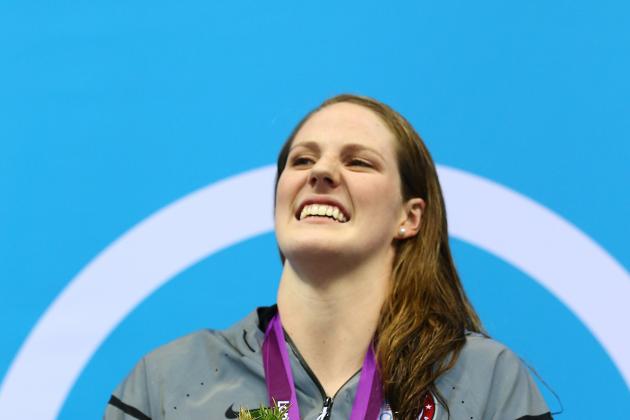 Al Bello/Getty Images

Missy Franklin is poised to be the next big thing in USA swimming, and she proved it in London.
The Colorado native captured four gold medals, including one in the women's 200-meter backstroke, where she defeated the rest of the field by almost a full two seconds. The teen also set a world record in the process, with a winning time of 2 minutes, 4.06 seconds.
The record should stand for quite some time, possibly even until the 2016 Games when Franklin will have another chance to best her own record.
The torch of the biggest star in swimming has been passed from Michael Phelps to Missy Franklin, and she is now a full-fledged star.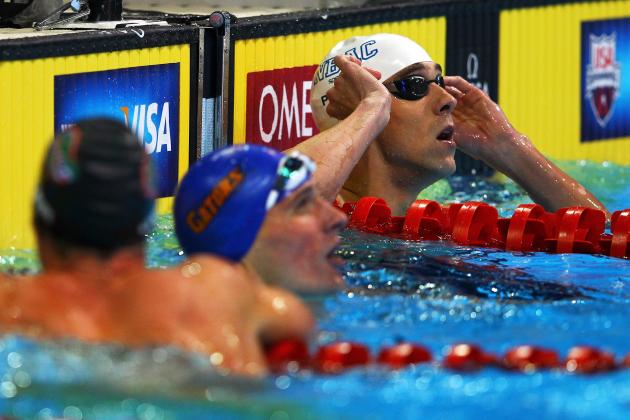 Al Bello/Getty Images

Michael Phelps versus Ryan Lochte was one of the biggest storylines of the Olympics, with Lochte trying to steal the title of world's best swimmer.
The former Gator started it off right with a gold in the 400-meter individual medley, but the rest of the Games belonged to Phelps, who swam his way to history.
After losing to Lochte in the previously mentioned 400 IM, critics questioned Phelps' training and conditioning, assuming he just wasn't as good as he used to be.
Not so fast.
The most-decorated Olympian of all time silenced the crowd by handling Lochte in the 200 IM and maintaining his status as not only the world's best swimmer now, but of all time.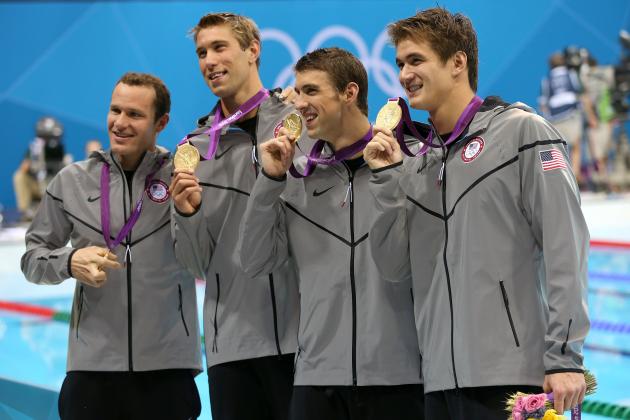 Jeff Gross/Getty Images

Michael Phelps' final swim was something for the ages; something that we'll forever remember from London 2012.
One day, we'll be telling our kids about how we watched Michael Phelps win gold medal after gold medal and become arguably the greatest Olympian ever.
Athletes like Phelps don't come around every day, and we should truly cherish the memories he has provided over the last eight years.
Phelps' final Olympic race of his career, the men's 4x100 medley relay, needed a storybook ending, and that's exactly what happened.
The American team of Matt Grevers, Nathan Adrian, Brendan Hansen and Phelps, raced to a winning time of 3:29:35 and gave the Baltimore native the 18th and final gold medal of his career.
A sendoff that will never be forgotten.