Dwight Howard Among Top 50 Candidates to Represent Team USA in 2016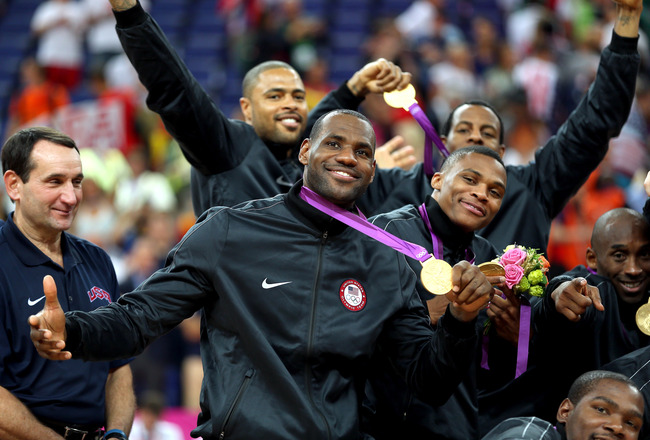 Christian Petersen/Getty Images
Congrats to Team USA for their gold medal at this year's Olympics. Their sheer level of dominance was extremely impressive, but it should take a backseat to something else: how unified this team felt. The players really seemed to enjoy playing with each other, and the lack of clashing egos was very refreshing.
That being said, it's never too early to begin discussions for 2016. Kobe Bryant has already said that these were his last Olympics (he may be retired by then), and Jeff Zillgitt of USA Today tweeted that LeBron James said that he's not sure he'll return either (but he has not ruled it out).
The talent pool in the NBA seems to be at an all-time high, so Team USA management will have plenty of options when it comes to selecting who will represent the U.S. in Rio in 2016.
The players are presented in alphabetical order.
Arron Afflalo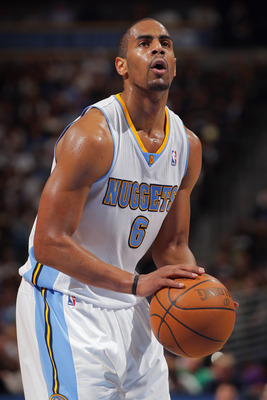 Doug Pensinger/Getty Images
Afflalo, recently acquired by the Orlando Magic in the Dwight Howard trade, is rapidly climbing the charts of the league's best shooting guards. Known for his excellent perimeter defense, Afflalo has also developed a deadly three-point shot and is a great piece for the Magic to have. Afflalo's defense, shooting and speed would be ideal for Team USA.
Afflalo will be 30 in 2016, so as long as he doesn't sustain any significant injuries, he would be an ideal piece to the puzzle for the Olympic squad.
LaMarcus Aldridge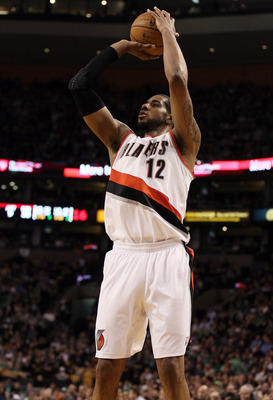 Elsa/Getty Images
Aldridge is unarguably one of the best power forwards in the game, making his first All-Star team last year. Aldridge has a very versatile offensive game, is a strong rebounder and is improving his defense. He's also a great teammate and one of the few bright spots on Portland's dwindling roster. Aldridge's post presence and winning attitude would be ideal for the Rio squad.
Tony Allen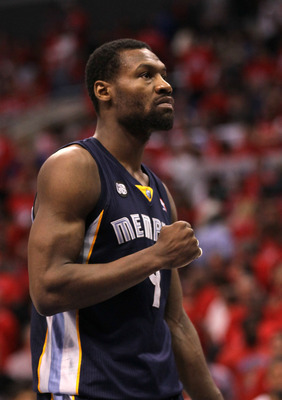 Stephen Dunn/Getty Images
After struggling with health and maturity issues in Boston, Allen finally found his niche in Memphis. Primarily a defensive stopper, Allen is also very athletic and strong around the rim. While Allen will probably never be an all-star or even fully garner the credit he deserves, he would be a sound veteran presence on the squad, locking up the opposition's best perimeter player.
Ryan Anderson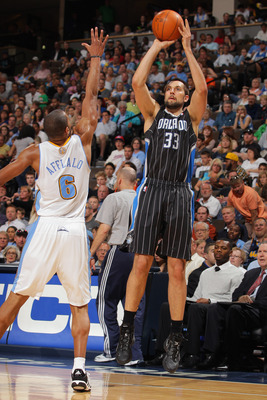 Doug Pensinger/Getty Images
Anderson, recently acquired by the New Orleans Hornets, had his breakout year last season, winning the Most Improved Player award. Anderson's strength is three-point shooting, and his ability to stretch the floor with his shot should open the lane for his fellow big men. Anderson's game would translate well to the Olympic style.
Carmelo Anthony
Lars Baron/Getty Images
An integral piece to this year's squad, Anthony is one of the league's best pure scorers. His scoring ability and Olympic experience would be very beneficial in 2016, particularly as a mentor to his younger teammates.
Brandon Bass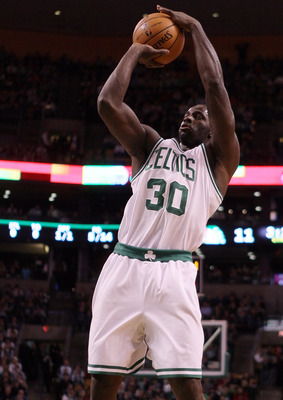 Elsa/Getty Images
While not exactly a breakout year, Bass did improve his numbers during his first year with the Boston Celtics. Undersized at power forward, Bass makes up for his lack of size with the rare combination of speed and strength. An excellent rebounder with a nice mid-range jumper, Bass would be a good option off the bench to instill energy into the second unit.
Michael Beasley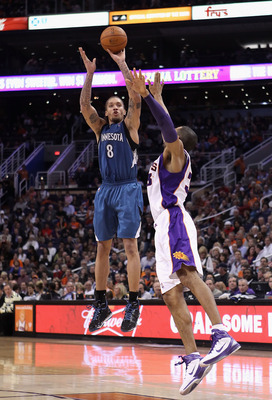 Christian Petersen/Getty Images
While Beasley has yet to live up to the hype of being the second overall pick in the 2008 draft (behind 2011 MVP Derrick Rose), he has shown flashes of brilliance on the offensive end of the floor.
Beasley will be playing for the Phoenix Suns this upcoming season, which will be his third team in five years. If Beasley can finally get his head on straight and act his age, he could be a dangerous offensive weapon, possibly on par with Carmelo Anthony. If he does mature, he could be a great fit for the United States.
Chris Bosh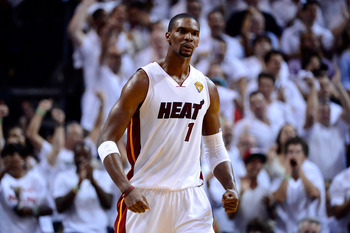 Ronald Martinez/Getty Images
Bosh, a member of 2008's gold medal winning team, had to withdraw from this year's squad to recover from an injury. Bosh's experience and interior presence would be a huge benefit for Team USA in 2016.
Avery Bradley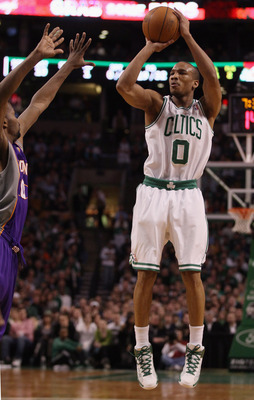 Elsa/Getty Images
After a unimpressive rookie season, Bradley surprised many and become a huge part of Boston's rotation, establishing himself as a fantastic perimeter defender. Mentored by Ray Allen, Bradley also improved his three-point shot. Bradley's mix of talent would work perfectly for the team.
Andrew Bynum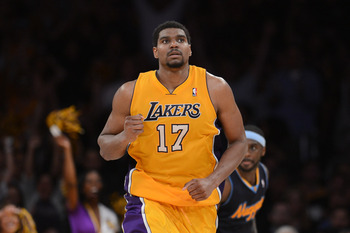 Harry How/Getty Images
The newest 76er has shown that when motivated he can be an absolute beast of a player. The only problem is motivation. Bynum seems to drift along at times, and his impact thus declines. If he can play hard continually, he would be a huge inside presence for Team USA.
Wilson Chandler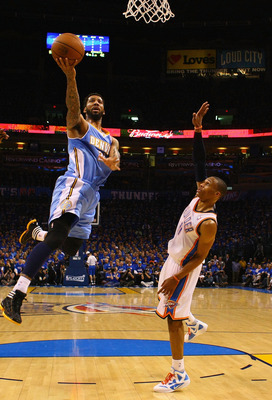 Dilip Vishwanat/Getty Images
Chandler is a very skilled offensive player, who can get to the rim and hit the three. He would be a good instant-offense option to come off the bench.
Darren Collison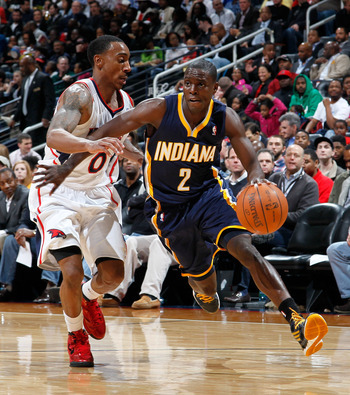 Kevin C. Cox/Getty Images
Recently acquired by the Mavericks, Collison is a lightning quick point guard with a good handle. His chances of making the squad are slim with so many other point guards vying for a spot, but his name should at least be in the mix.
Mike Conley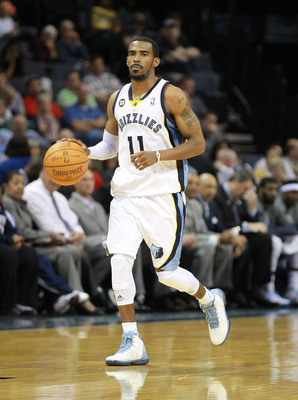 Andy Lyons/Getty Images
Conley is a solid, all-around point guard who has improved with each season. But like Darren Collison, his chances of making the team are slim with so many other great point guards vying for a spot.
DeMarcus Cousins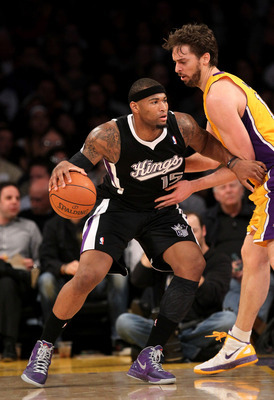 Stephen Dunn/Getty Images
Like Michael Beasley, Cousins has shown tremendous potential, but his biggest weakness is maturity. If Cousins ever matures, he can potentially develop into a top five center in the NBA. If he does, he'd be an agile big for Team USA to deploy.
Stephen Curry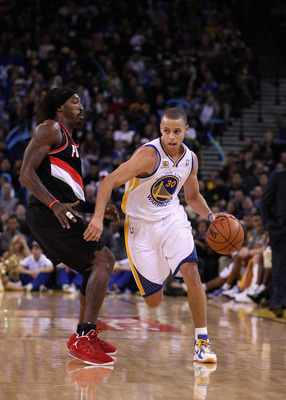 Ezra Shaw/Getty Images
Curry should be considered an underdog to make the team with his continuing health issues and his lack of explosiveness. While a very good player, Curry may not quite have the skill or durability to make the squad.
Anthony Davis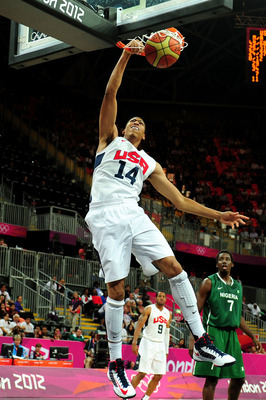 Mike Hewitt/Getty Images
Another member of this year's squad, Davis has tremendous upside and even bigger pressure to develop into a superstar center. While his decision to keep his uni-brow is questionable, no one questions his potential for basketball greatness.
Kevin Durant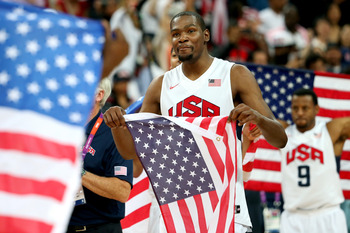 Christian Petersen/Getty Images
The 2016 team will potentially be led by Durant, who already has three consecutive league scoring titles under his belt. Durant can only get better and is already a lock for Rio, barring any serious injuries.
Tyreke Evans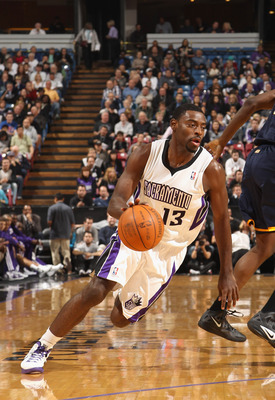 Ezra Shaw/Getty Images
After a fantastic rookie season, which earned Evans the Rookie of the Year award, Evans has struggled constantly in Sacramento since then. Evans would likely benefit immensely from a change of scenery. Evans' versatility and play-making ability would really help out the U.S.
Kenneth Faried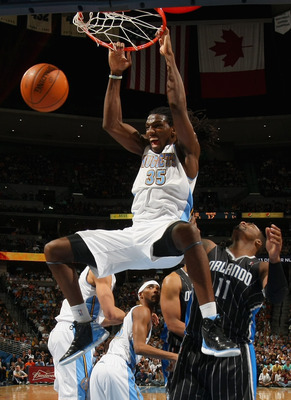 Doug Pensinger/Getty Images
Faried surprised many with his rookie campaign last year, showing impressive energy as a rebounder and defender. Faried would have to really impress Team USA management to leapfrog over fellow bigs on the depth charts, but he has the work ethic to do so.
Rudy Gay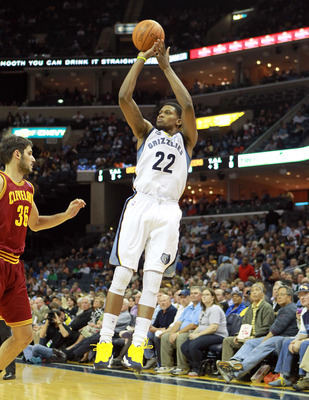 Andy Lyons/Getty Images
Gay is an explosive scorer with seemingly endless range. He'd be a productive scorer to come off the bench.
Paul George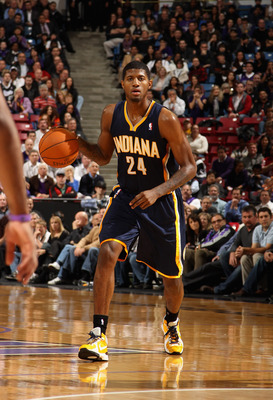 Ezra Shaw/Getty Images
George has proven himself to be a freak of an athlete, while improving his all-around game. George is a good player but may not be quite good enough to make the final 12 for Team USA.
Taj Gibson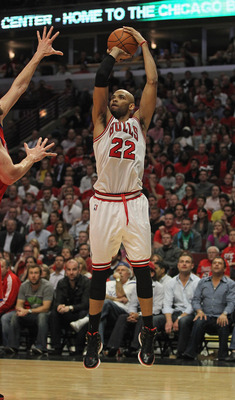 Jonathan Daniel/Getty Images
Gibson is an athletic, energetic forward who can run the floor and has a nose for the ball. His energy and speed would be a nice option to deploy off the bench.
Eric Gordon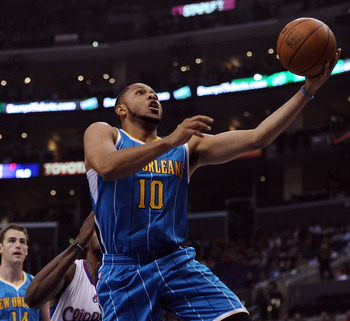 Harry How/Getty Images
Gordon is an extremely talented shooting guard with incredible ball-handling skills and deep shooting range. Gordon is a threat to hit his shot from everywhere on the court. His floor-spreading ability and ball-handling would be a nice complement to the team's point guards.
Blake Griffin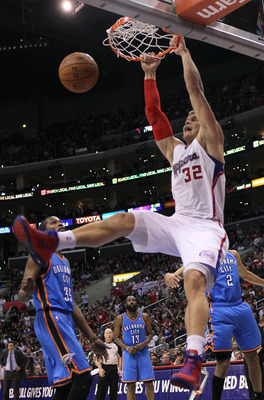 Stephen Dunn/Getty Images
Griffin was set to play in this year's Olympics but had to bow out due to injury. Griffin probably would still like the chance to represent his country and could potentially start for the team.
James Harden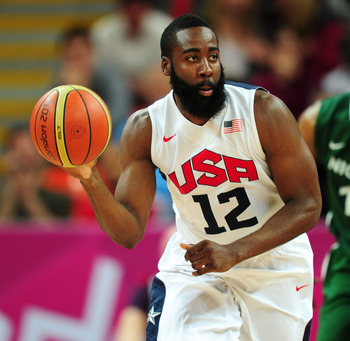 Mike Hewitt/Getty Images
Another member of this year's unit, Harden is a solid all-around player who has a very bright future ahead of him, possibly with more Olympic gold.
Roy Hibbert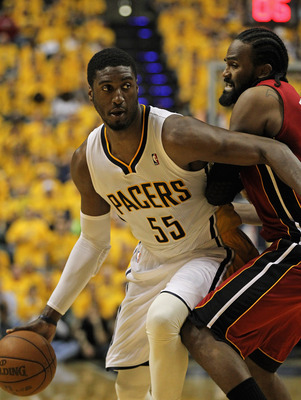 Jonathan Daniel/Getty Images
Hibbert, a first-time All-Star last season, has quickly become a top-tier center in the league with potential to be great. His rebounding and defense are his strong suits.
George Hill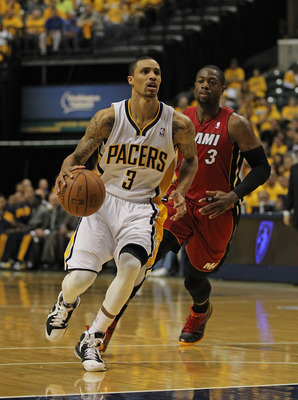 Jonathan Daniel/Getty Images
Indiana re-signed Hill to a five-year deal, establishing him as their point guard for the future. Hill is a very skilled offensive player, but his chances of making the team are slim.
Dwight Howard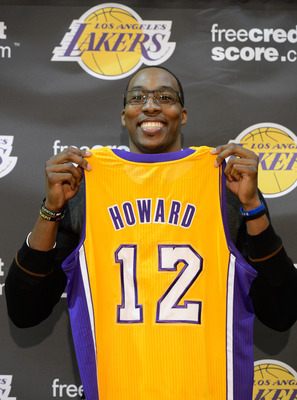 Kevork Djansezian/Getty Images
Now that the "Dwightmare" is over, maybe we can actually talk about what he does ON the court. Despite his apparent inability to make decisions, Howard is still the best center in the league, an athletic behemoth with an improving offensive game and impressive shot-blocking reflexes.
Andre Iguodala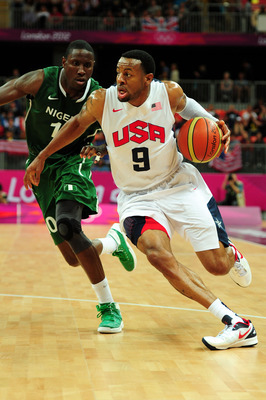 Mike Hewitt/Getty Images
The newest Denver Nugget just won gold, so expect him to be extremely motivated this season. One of the most athletic players in the game, Iguodala has proven himself to be a great defender and a rapidly improving offensive threat.
Kyrie Irving
Andy Lyons/Getty Images
Irving, the reigning Rookie of the Year, proved the doubters wrong and established himself as a future superstar. Incredibly gifted on the offensive end and a natural floor leader, Irving should easily challenge for a spot on 2016's team.
LeBron James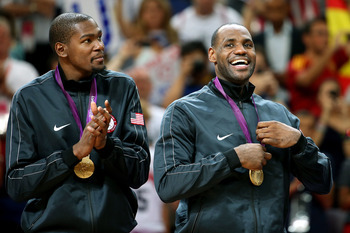 Christian Petersen/Getty Images
LeBron has recently said that he cannot commit to Rio just yet but did not rule it out either. If he does decide to play, he will be the first NBA star to play in four different Olympics.
Al Jefferson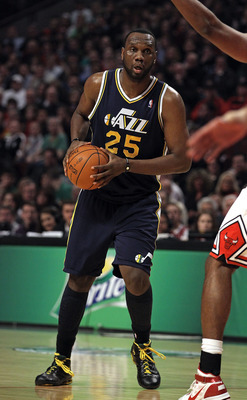 Jonathan Daniel/Getty Images
Jefferson is a double-double machine, and his low-post abilities would be a help against a team like Spain that is loaded with frontcourt talent.
Ty Lawson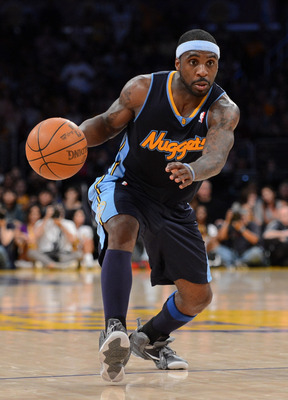 Harry How/Getty Images
First off, I'm a huge Lawson fan. I think he has the potential to be a multi-time all-star. His speed and scoring ability would be nice to bring off the bench against opposing teams' weaker second units.
David Lee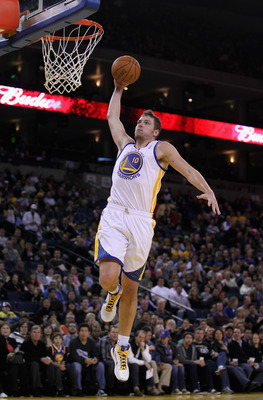 Ezra Shaw/Getty Images
Lee is a talented forward with great rebounding skills and an underrated mid-range game. Lee's hustle and rebounding would be much needed in 2016.
Brook Lopez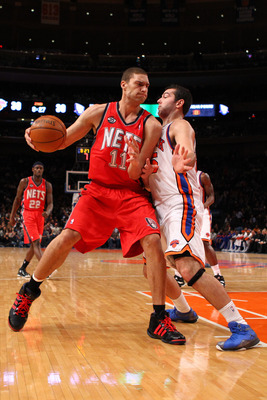 Al Bello/Getty Images
Lopez is very skilled on the offensive end, but is rather sub-par on defense and when it comes to rebounding the ball. Still, his size would be nice to have coming off the bench.
Kevin Love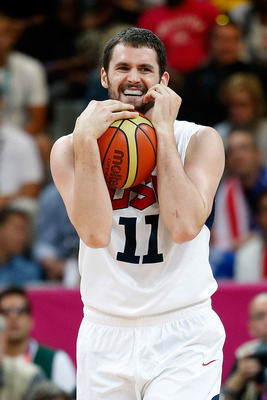 Jamie Squire/Getty Images
Love seemed to struggle at times in London, but he is still the best power forward in the game. Love's incredible ability to sense where almost every loose ball will go is unmatched and a valuable skill needed for Team USA.
O.J. Mayo
Stephen Dunn/Getty Images
Mayo is an explosive shooting guard who can play a little bit of point too. He can hit the three ball with ease and has great ball-handling ability. His offensive skills could be enough to earn him a spot on the U.S. unit.
JaVale McGee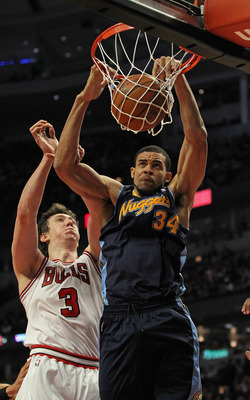 Jonathan Daniel/Getty Images
McGee is one of the most athletic big men in the game with some of the longest arms in the league. McGee can throw down with the best of them and is a very good shot-blocker.
McGee has struggled with maturity and common sense in the past, but he seemed to mature some once he was traded to Denver. McGee's athleticism at the center position would go great with players like LeBron and Kevin Love.
Paul Millsap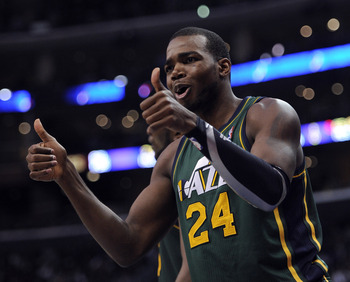 Harry How/Getty Images
One of the best rebounders in the NBA, Millsap has also improved his shooting range and defense. He had an all-star worthy season last year and should capitalize on his performance.
Greg Monroe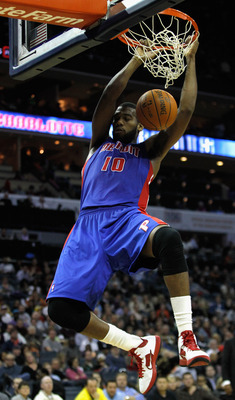 Streeter Lecka/Getty Images
Monroe is a great two-way big man, who showed improvement during his sophomore season last year. Monroe has the potential to be a top three center in the league.
Chris Paul
Harry How/Getty Images
Barring any serious injuries, Paul should continue his dominance as the best point guard in the league. The floor general for this year's squad, Paul should without question be brought back in 2016.
Rajon Rondo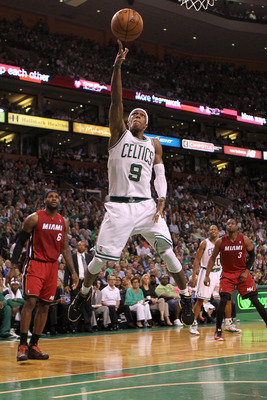 Jim Rogash/Getty Images
Rondo has shown drastic improvement since his rookie year, improving his offense to match his strong defense. Rondo's dynamic abilities on both sides of the ball would really help the team.
Derrick Rose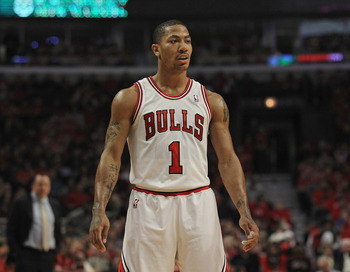 Jonathan Daniel/Getty Images
Their is no questioning Rose is a fantastic player (his MVP award should help hammer that point home), but of all the top point guards available to Team USA, I think Chris Paul and Deron Williams would be better choices for point guard. Maybe even Rondo too. But Rose should most definitely be considered nonetheless.
Josh Smith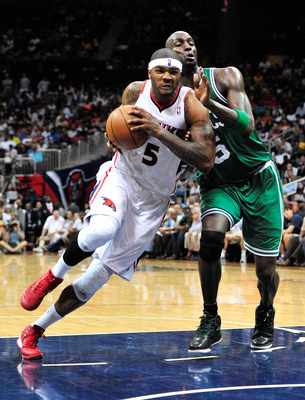 Grant Halverson/Getty Images
Smith is an explosive player with great shot-blocking abilities. His agility and defense would be a fantastic addition to the group.
Evan Turner
Rob Carr/Getty Images
After a less than stunning rookie campaign, Turner showed a lot of improvement last year as a major contributor to Philadelphia. Expect Turner to be even better with Andre Iguodala being shipped to Denver.
Dwyane Wade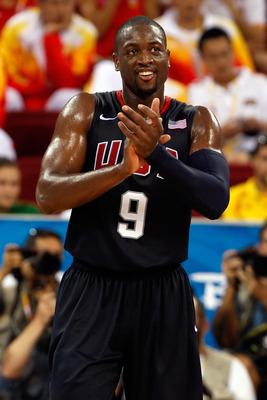 Streeter Lecka/Getty Images
Wade, part of the gold winning team from 2008, was set to play in London but had to bow out due to knee surgery. If healthy, he'd be a great veteran influence with both his Olympic and NBA Finals experience.
John Wall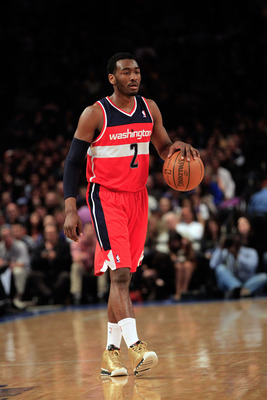 Chris Trotman/Getty Images
It's hard to get a read on Wall. He has the potential to be the next Isiah Thomas or the potential to be the next Sebastian Telfair. His shot selection seems suspect, and his defense could use some improvement. If he lives up to his potential, he could be a deadly weapon for the U.S.
Russell Westbrook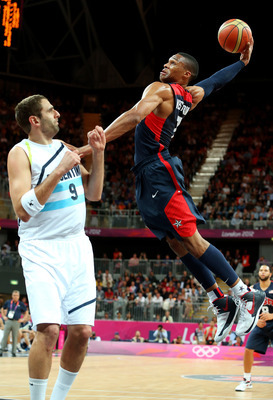 Christian Petersen/Getty Images
While Westbrook could work on his shot selection, he's unarguably the most explosive player at his position, almost unstoppable at the rim. Westbrook's Olympic experience and forthcoming NBA play should help him mature as a player.
Deron Williams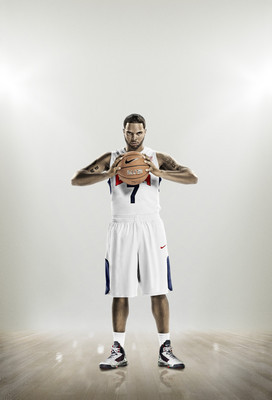 Handout/Getty Images
Williams is an elite point guard, one of the best in the game. He has a strong floor presence and is great at dictating his team's offense. Expect to see him in Rio.
Lou Williams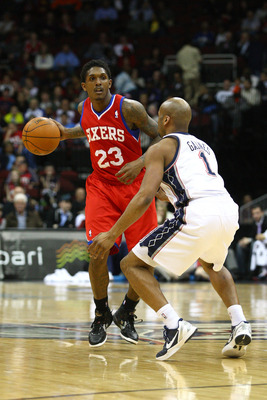 Chris Chambers/Getty Images
Williams, runner-up to James Harden for Sixth Man of the Year last season, is a dynamic scorer from all spots on the floor. He's similar to a young Jason Terry due to his ability to play point guard.
Keep Reading