6 Reasons the Toronto Maple Leafs Can Return to the Postseason in 2013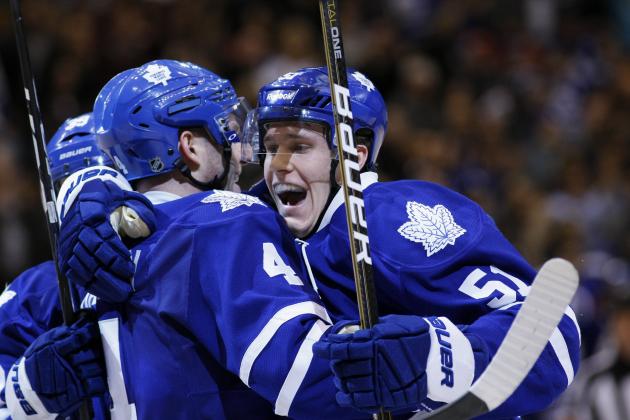 John E. Sokolowski-US PRESSWIRE

May 4th, 2004. That was the last day the Toronto Maple Leafs took part in a playoff game. In that time, seven seasons have gone by. Seven seasons that Leaf fans have had to endure their team not achieving something even the Columbus Blue Jackets have achieved.
The team has employed three coaches, three general managers, two captains and enough goalies to last a lifetime in that time frame. They have traded draft picks, acquired could-be superstars and signed players that came nowhere near what was advertised.
Each and every year, optimistic Leaf fans think that this year might be the year. This year will be no different. The Leafs have improved this offseason, acquiring James van Riemsdyk, Jay McClement and a couple of minor league players, enough to at least challenge for the last couple of playoff spots.
This is for all the optimistic Leaf fans out there: "This is the year."
Begin Slideshow

»
Kim Klement-US PRESSWIRE

I have asked this question before: What would the Leafs season have looked like had James Reimer had not been injured five games into the season?
Struggling mightily after returning to the lineup, Reimer couldn't retain the starting job. Splitting time with Jonas Gustavsson and Ben Scrivens, Reimer never played up to the standard he set for himself during the 2010-11 season.
If Reimer can return to that standard, the Leafs should have no problem making it to the postseason.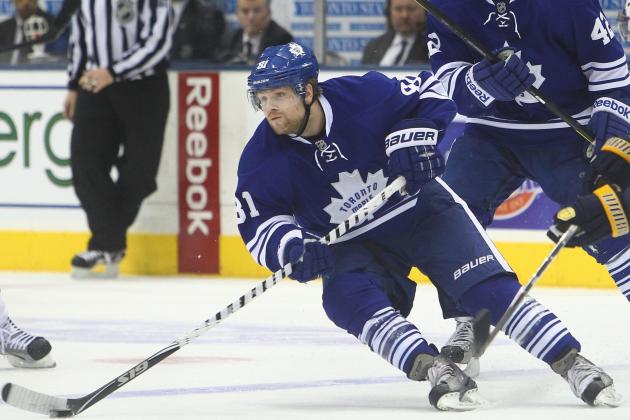 Tom Szczerbowski-US PRESSWIRE

Phil Kessel is capable of 40 goals. Mikhail Grabovski, Nikolai Kulemin and James van Riemsdyk are capable of 30. Joffrey Lupul and Clarke MacArthur could easily get at least 20. If they all reach those plateaus, they will total 170 goals. Even if they don't, the Leafs will have a very high goal total.
Scoring was never the Leafs' problem last season, but scoring more is never a bad thing.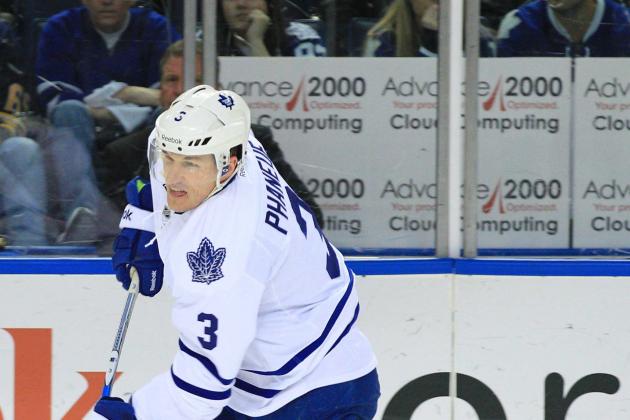 Kevin Hoffman-US PRESSWIRE

Ever since he was acquired by Toronto and more so since he was named captain of the Maple Leafs, Dion Phaneuf has been scrutinized by the Toronto media. Whether it was because he wasn't scoring enough or he wasn't being a good enough leader, the media was always after him for something bad, and not always for the wrong reasons.
At the end of last year, it looked like Phaneuf was turning a corner and becoming more of the defenseman he was in his early years in Calgary. If he can continue that and continue to become a better leader, the Leafs' playoff drought may come to an end.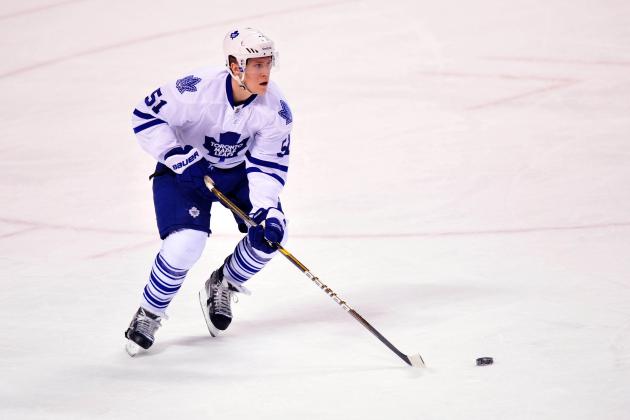 Steve Mitchell-US PRESSWIRE

The Leafs' defense was and will still be a young group. Even with the departure of Luke Schenn, the Leafs' defensive core still boasts Jake Gardiner, Cody Franson and Carl Gunnarsson, while Korbinian Holzer looks like a sure thing to make the team out of training camp.
With such a young core, specifically an offensive-minded core, you'd expect some trouble in their own end. Now, with a full year playing as a Leaf for Franson—and Gardiner as a player in general—here's hoping that the new defensive scheme under Randy Carlyle will help them and the Leafs' other defensemen lessen the amount of goals Toronto gives up.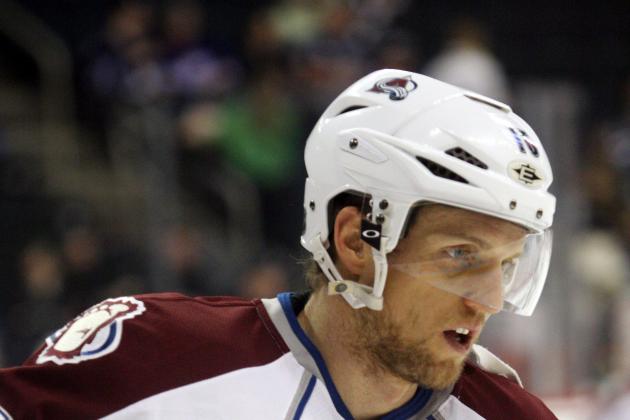 Bruce Fedyck-US PRESSWIRE

At least, it should. With Randy Carlyle at the helm and yet another penalty-killing specialist in Jay McClement, the Leafs will at least climb out of the league's basement when it comes to penalty killing.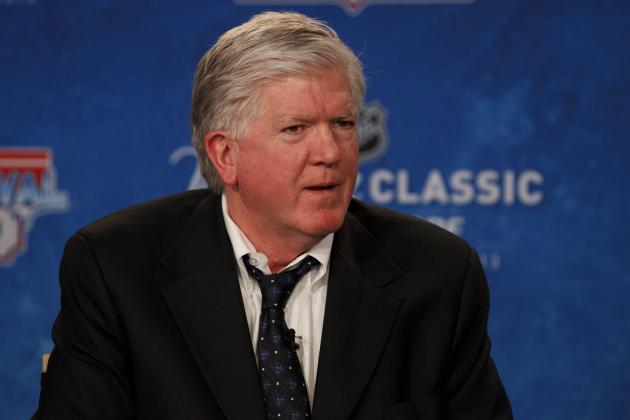 Rick Osentoski-US PRESSWIRE

I know Brian Burke doesn't play on the ice and doesn't impact the Leafs the way the players and even the coach do, but the Leafs will make the playoffs simply because Burke cannot afford not to.
If the Leafs are out of a playoff spot before the trade deadline, Burke will have no choice but to make a deal or two to ensure that the Leafs make the playoffs. It's as simple as this: If the Leafs make the playoffs, Burke will get a contract extension. If they don't, then Brian Burke will be fired.