UFC 150: Is Jake Shields Anything More Than a Gatekeeper in the UFC?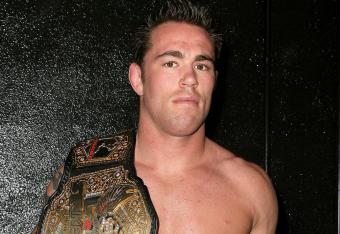 Valerie Macon/Getty Images
Jake Shields marked his return to the middleweight division with a win over Ed Herman at UFC 150 on Saturday, in an underwhelming performance which is likely to win him few fans.
Over three tortured rounds, Shields secured a unanimous decision in his favour over Herman, who, bizarrely, decided that wrestling with the master grappler would secure him the win.
This was Shields' second win in a row after he dropped two bouts in the welterweight division, and comes after he beat former middleweight Yoshihiro Akiyama in a similarly tortured three-round decision.
That match was Shields' last at welterweight and prompted him to move back up to 185—the same weight where he won the Strikeforce title in 2009 before moving to the UFC. But a return to what he believes is a more natural weight class has hardly delivered the fireworks he expected.
Such performances are unlikely to lead him to any title match, especially in a division where Anderson Silva reigns supreme. Instead, they raise questions as to whether Shields can be anything more than a gatekeeper.
The 15-fight winning streak he amassed in his previous incarnation outside the UFC, where he could boast wins over Yushin Okami, Carlos Condit, Paul Daley and Dan Henderson, seems a long time ago now.
The win over Henderson, in particular, led to him being imported into the UFC as a possible challenger for George St. Pierre's title.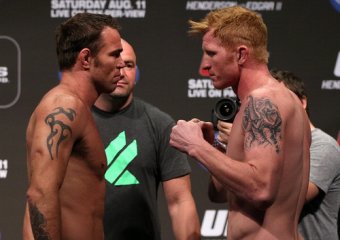 But, so far, he has failed to deliver.
His first fight for the promotion against Martin Kampmann was a split decision which could have gone either way. That poor performance was said to be due to Shields' cut to welterweight, which is now beginning to seem like a poor excuse.
There is no doubt that Shields is a highly talented fighter, and one of the best grapplers in MMA. His fight against GSP, where the Canadian was able to shut down Shields' grappling with impeccable striking, was, nevertheless, the toughest fight the incumbent champion has had for years.
Shields has looked a genuine title contender at many points in his career, and has demonstrated many times that he has what it takes to hang with the big boys. But his middleweight debut in the UFC last weekend hardly establishes him as anything close to that.
The aftermath of that one fight may be too soon to write him off as a contender completely. We would have to see how he performs against a top middleweight first—such as Michael Bisping, Alan Belcher or even Chris Weidman.
But at 33, the time needed for him to string together enough wins to get him a title shot is running out, and his victory over Herman hardly fills us with confidence that he has what it takes.
Follow me on twitter Follow @khurramaziz1981
This article is
What is the duplicate article?
Why is this article offensive?
Where is this article plagiarized from?
Why is this article poorly edited?