Penn State Football: Questions That Must Be Answered During 2012 Fall Camp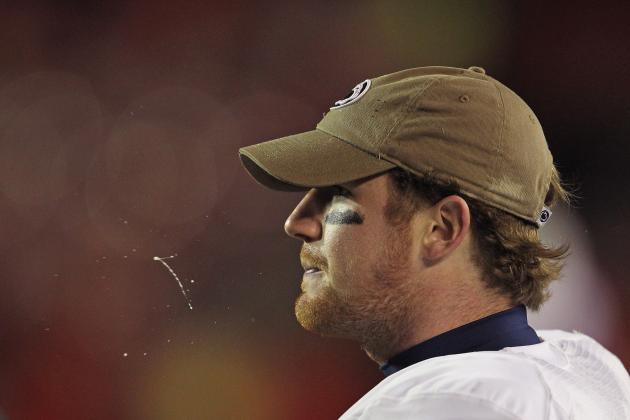 Jonathan Daniel/Getty Images

The Penn State Nittany Lions have had an offseason that you wouldn't wish on your most hated enemy. Their current program is in flux, and that's putting it nicely.
Bill O'Brien's uphill battle begins this fall in camp. He must make sure his team is ready for their regular-season opener against Ohio, and he doesn't have much time to do so.
That makes these next two weeks precious. Several questions must be answered, for better or worse.
Let's take a look at Penn State's biggest concerns in fall camp.
Begin Slideshow

»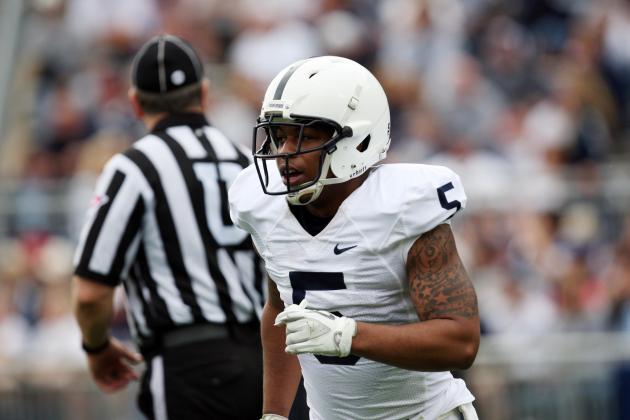 Rob Christy-US PRESSWIRE

Bill Belton has never played running back in the regular season, but he will be expected to do a lot this season with Silas Redd's departure to USC.
Belton is undeniably quick, balanced and agile in the open field, but his ability to tote the rock 20 times a game is undetermined. Given the state of Penn State's passing offense, he must be durable.
Penn State may have to lean on their ground attack, and that onus will fall on Belton. He's only a sophomore, and still adjusting to his new position, but he must adapt quickly for the Nittany Lions to be successful this season.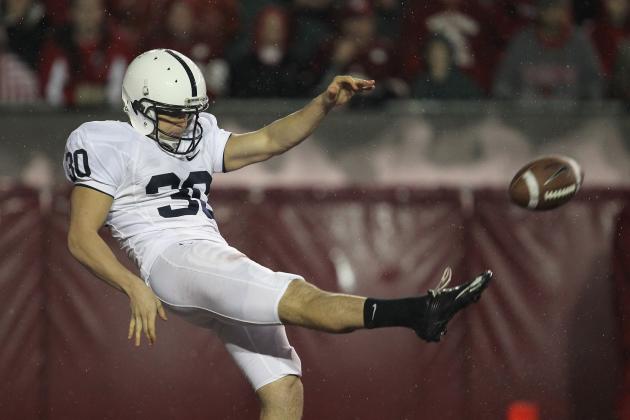 Jonathan Daniel/Getty Images

Anthony Fera's job often goes overlooked, but he was a special teams extraordinaire for the Nittany Lions until he transferred to Texas. He handled both the punting and the kicking last season, and he did both of them well.
Now, Alex Butterworth and Sam Ficken will do their best to lock down each job. Neither player is experienced, but both will have a huge responsibility to carry in their first year as starters.
There's also speculation that Matt Marcincin will battle Butterworth for punting duties.
No matter which way you cut it, none of these guys are Fera. He was a one-man special teams crew, and his presence will be missed on a team with a struggling offense.
Skill players get more attention in the fall, but keep an eye on this one.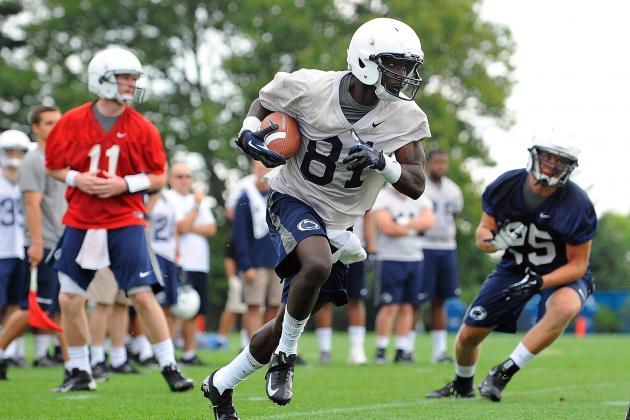 Rich Barnes-US PRESSWIRE

Penn State is missing their top two receivers, and the season hasn't even started. Justin Brown transferred to Oklahoma amid the NCAA's sanctions, and Devon Smith was removed from the roster before any of that actually happened.
That leaves the Nittany Lions in dire straits. Shawney Kersey, Alex Kenney, Allen Robinson, Christian Kuntz and Brandon Moseby-Felder all have potential, but none are proven whatsoever.
Matt McGloin struggles with established targets. Now he must throw to speedy, but unproven wideouts. That should raise some eyebrows among Penn State faithful.
I suppose, in a way, everyone is inexperienced given Bill O'Brien's new offense, but it still hurts. For this reason, you could argue that losing Brown was the toughest transfer to swallow.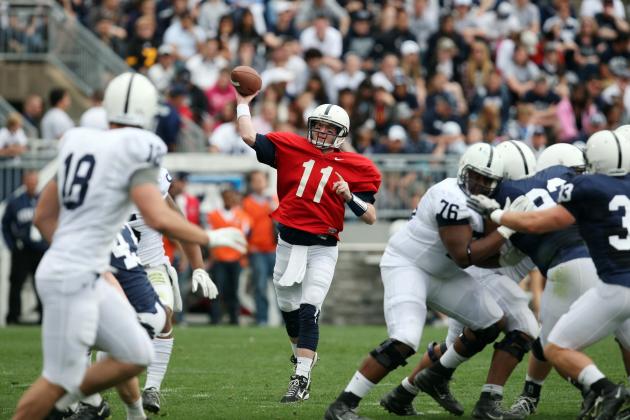 Rob Christy-US PRESSWIRE

Matt McGloin will be Penn State's quarterback this season until something changes, and that's not necessarily encouraging news.
McGloin struggled mightily last season, and he had more talent around him then than he does now. That doesn't bode well for Penn State's points total.
This is the guy who thew more interceptions than touchdowns last season. He doesn't have a proven offensive line in front of him, and his receiving corps is decimated.
In terms of personnel, there is no bigger question mark than McGloin's arm entering the season. He must adapt to Bill O'Brien's offense and be, at least, functional for the Nittany Lions to win six games this season.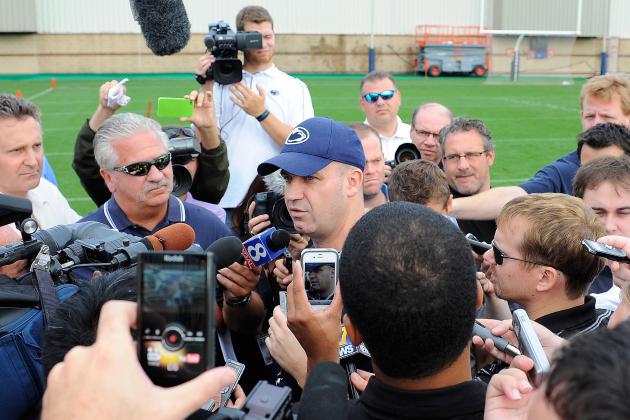 Rich Barnes-US PRESSWIRE

This sounds vague, and it is. We won't tangibly see the results of this until, at least, a few weeks into the season, but it's the most important question.
Penn State has done an excellent job of presenting a united front in the face of tremendous adversity, but key players have "flown the coop" so to speak. It's easier to notice the players who chose to stay, but important pieces decided another university was a better choice for them at this point.
Leaders are still in Happy Valley. Michael Mauti, Mike Zordich and other senior leaders won't let this team down, but chemistry becomes an issue at a certain point, especially on offense.
Bill O'Brien will play an instrumental role in answering this question. He must make sure his team continues to work hard, and that they "want" it just as bad every week regardless of the outcome.
No one wants to think this is a question, but it is. We will see how this team meshes in fall camp, but on-field results won't begin to appear until Week 1 against Ohio.