The 2012 London Games was one of the most unique, compelling and fast-paced Olympics that the world has ever seen, so the extravagant closing ceremony shouldn't come as a surprise.
The opening ceremony was extremely well done and exciting, and the closing ceremony did not disappoint.
Sunday brought a brilliant display of British culture—past and present.
Director Kim Gavin's beautifully choreographed performance began by showing daily life in Britain. Taxis and cars sped throughout the arena, providing a buildup to the numerous musical performances that were to follow.
Footage of John Lennon singing "Imagine" came next. Dated all the way back to 1971, the footage was remastered by Yoko Ono, Lennon's former wife.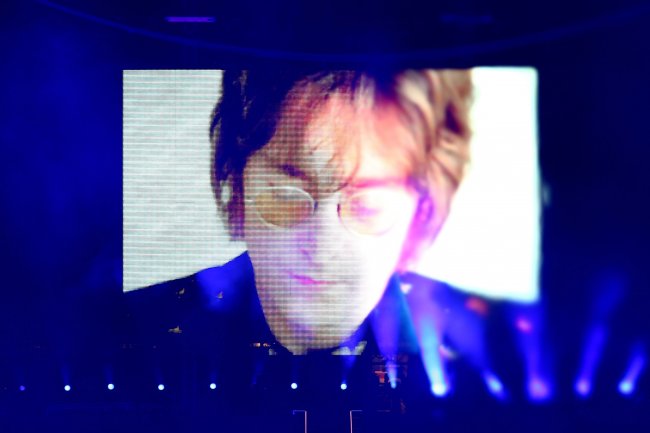 Michael Steele/Getty Images
Lennon is one of the most famous Englishmen thanks to his role with The Beatles, as well as his prominence in other endeavors. Without Lennon and The Beatles, music isn't what it is today. What better time to put on a tribute to one of the greatest musicians and activists of the last 50 years than the London Olympics?
Wham!'s George Michael was up next, singing "Freedom '90" and "White Light." Not everybody loved what Wham! did in the early to mid-1980s, but "Wake Me Up Before You Go-Go" is a classic no matter what your musical taste.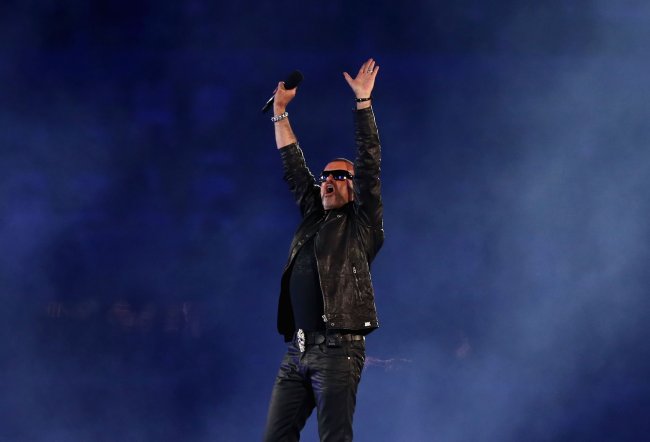 Hannah Johnston/Getty Images
The audience was then treated to "Pinball Wizard," David Bowie, supermodels, Annie Lennox, Pink Floyd and a flaming tight-roper.
Unfortunately, we had to sit through Russell Brand singing "I am the Walrus," a song that should only be recreated in the shower when nobody is listening.
As washed up and irrelevant as Fatboy Slim is, "The Rockafeller Skank" is pretty darn catchy. I still can't stop singing "funk soul brother" over and over.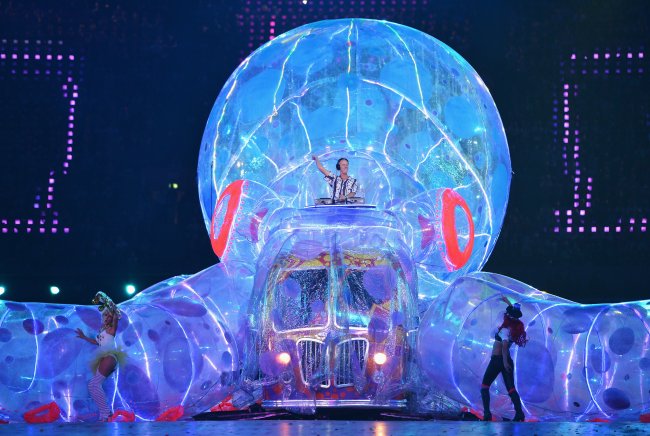 Jeff J Mitchell/Getty Images
The ceremony began to head into present times with Jessie J, Taio Cruz and Tinie Tempah before regressing back into the 1990s when the Spice Girls took the stage. Thankfully, that ended rather quickly and bigger and better things were in store.
Liam Gallagher was the next performer to hold the microphone, singing "Wonderwall." He was followed by Muse, which wrote the song "Survival" specifically for the London Games.
Hannah Johnston/Getty Images
It isn't about whether or not you enjoy listening to these musicians and performers, but rather that it ties in perfectly with the host country. Far too often, the Olympic Games overlook the history of the host country and focus entirely on the competition. This closing ceremony prevented that from happening.
There is so much diversity in Olympic competition—nearly as much as there was in the closing ceremony. The men and women in charge of planning and carrying out the festivities did a great job in making sure there was fun to be had for everybody.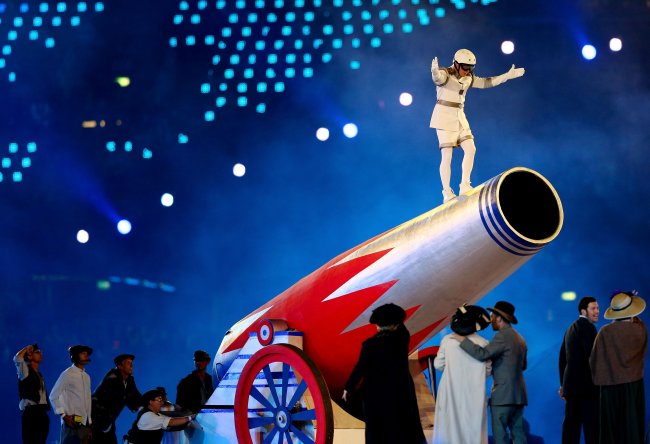 Scott Heavey/Getty Images
London mayor Boris Johnson walked onto the stage waiving the Olympic flag, then passed it to International Olympic Committee president Jacques Rogge. Rogge then handed it over to Rio de Janeiro mayor Eduardo Paes, signifying a transfer of host responsibilities.
London did a superb job with the Games, and only time will tell if Rio can live up to the hype.
One thing we know for sure is that it is going to be very hard to match both the opening and closing ceremonies of 2012.