Jeremy Stephens vs. Yves Edwards: Head-to-Toe Breakdown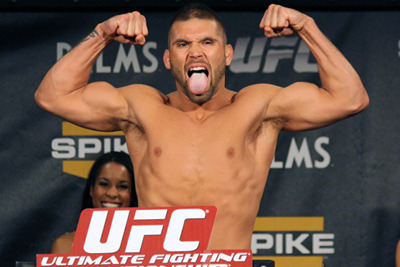 mmajunkie.com
UFC on FX 5 is home to an intriguing lightweight scrap between brawler Jeremy Stephens and long-time veteran Yves Edwards. It is a fight that promises to give fans a real treat.
Both men are coming off losses, so they may be even more motivated to knock each other's heads off. I guess that isn't that much of a changeup, as they tend to do that in most of their fights anyways.
Here is the head-to-toe matchup for their fight in October.
Begin Slideshow

»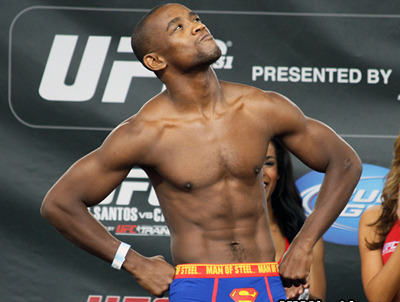 mmajunkie.com
Both men possess power in their hands, that much is certain. This fight is a striking fan's fantasy, as the brawling style of Stephens meets the technical mastery of Edwards.
Stephens owns 14 knockouts to his name. He has solid boxing and the ability to end a fight with one punch. If you don't believe me, watch his fight against Marcus Davis where he was clearly being beaten until he unleashed one monstrous blow.
Edwards is no slouch himself. The American Top Team rep owns 15 knockouts on his record, including a beautiful head kick win over Rafaello Oliveira.
The striking is very close, so no one will get the clear advantage.
Edge: Push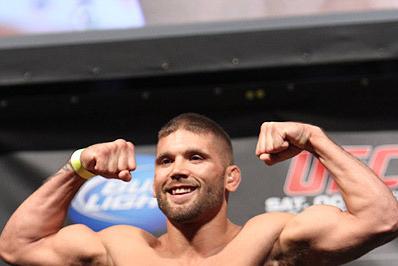 MMAweekly
Neither Yves Edwards nor Jeremy Stephens is an elite wrestler. In fact, neither man has even above-average rankings in their wrestling arsenals.
Stephens struggles when he gets into wrestling matches. That can be seen in losses to Anthony Pettis (surprising, right?) and Melvin Guillard.
Edwards, despite being a solid grappler, does not have the takedown chops or a wrestling background. He also doesn't even try it much anyways, because of how good his striking is.
Again, there is no edge.
Edge: Push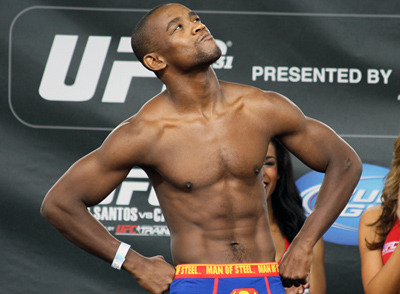 mmajunkie.com
It appears we finally have somebody earning an edge.
When it comes to grappling and submissions, there is no doubt that Yves Edwards holds an advantage over Jeremy Stephens. The "Thugjitsu Master" owns 17 submission victories in his long MMA career, while BJJ purple belt Stephens only has three.
Edwards has used such submissions as the triangle choke, armbar and heel hook through his career, showing his full arsenal of grappling techniques. If the fight goes down, he will have the clear advantage.
Edge: Edwards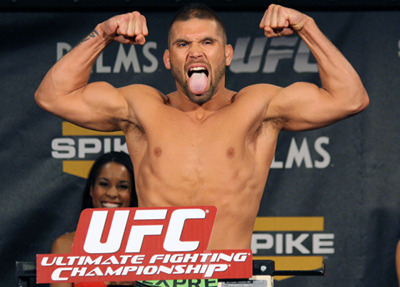 mmajunkie.com
The first intangible is going to be the fact that Stephens' back is against the wall here. He has lost two fights in a row now, so he is going to come into this fight knowing that if he loses, it may bring him his walking papers.
That may make Stephens even more dangerous.
The only other intangible I can think of is the amount of miles that Yves Edwards has on him. A veteran of 60 pro fights, Edwards has been competing in MMA since 1997. One has to wonder how much he has left in the tank, especially against a younger, less dinged-up Jeremy Stephens.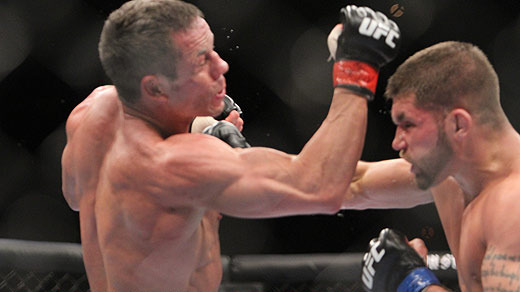 MMAweekly
I have to say, I am already stoked for this fight. This one promises to be action-packed and full of exciting moments.
I see the fight being a striking affair. Both men have the skill on the feet and confidence, so they will bang until someone goes down.
Stephens has a great chin and dynamite in his hands, so I think at some point he will down Edwards with a huge blow. It may garner a bonus at the end of the night and may be a highlight reel for years to come (think of Sam Stout's knockout of Edwards).
Prediction: Stephens def. Edwards via knockout