10 Strangest Coaching Decisions of Week 1 Preseason Action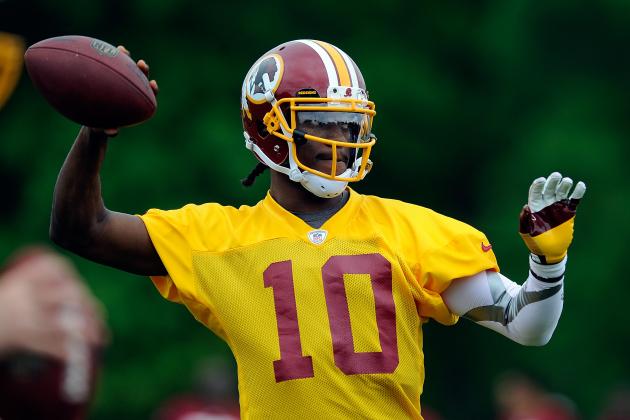 Patrick McDermott/Getty Images

As you've surely noticed, actual football games have begun. So naturally it's time to second guess and critique some of the strangest coaching decisions made during the first week of the preseason.
We'll examine depth charts, playing time and personnel decisions.
Maybe even kick around an unconventional idea.
And for the sensitive souls out there, I've even included the birth of a child.
Click through to try and figure out exactly what these coaches were thinking.
Begin Slideshow

»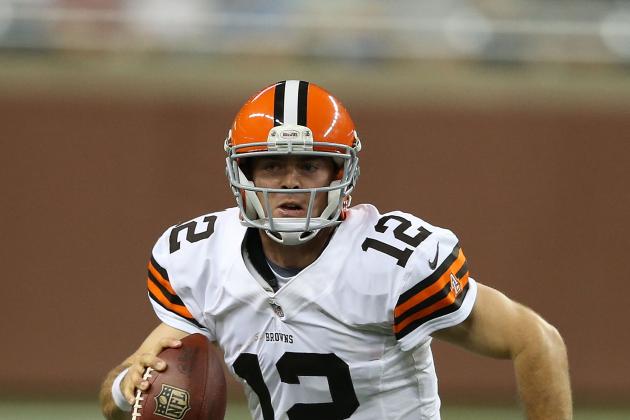 Leon Halip/Getty Images

Brandon Weeden struggled in his first professional contest, connecting on only three of his nine attempts and committing two turnovers. That's not uncommon for a rookie quarterback.
Since the Cleveland Browns seem adamant about handing the starting job to Weeden, the team needs to do everything in their power to ensure he succeeds.
One such move would be to get rid of his competition.
The presence of Colt McCoy can only serve to mess with Weeden's confidence. Removing the need to constantly looks over his shoulder will tighten up Weeden's progression of targets enabling him to checkdown quicker.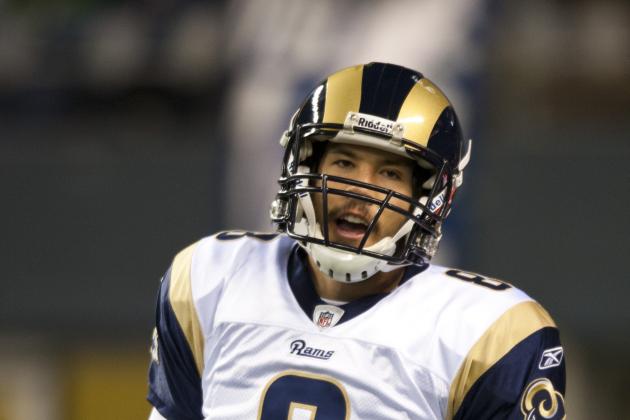 Jay Drowns/Getty Images

Sam Bradford couldn't have enjoyed 2011 too much. After his first season garnered Rookie of the Year honors, Bradford returned to earth throwing only six touchdowns in 10 games.
The St. Louis Rams signal-caller is healthy now and ready to prove to his new head coach that he is still the man for the job.
But Jeff Fisher hasn't really given him the opportunity to do so yet. In the first preseason game, Fisher kept the offense quiet. The coaching staff went so far into the strategy that they called a draw on third-and-long.
St. Louis needs to build chemistry in their new offensive scheme and let their franchise quarterback show off a little bit.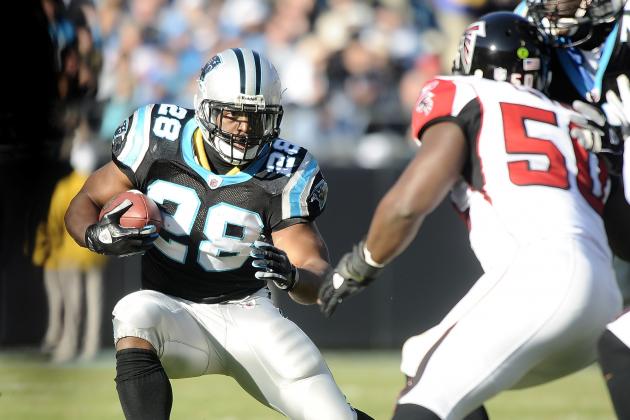 Jared C. Tilton/Getty Images

I'm certainly not going to argue that Jonathan Stewart isn't talented.
I won't even say his five-year, 36.5-million deal is entirely unreasonable. Only slightly considering he produced 20 touchdowns his first two seasons but only six in the following two.
However, quality running backs are not that difficult to find. If Stewart was in the elite tier, it would make sense to lock him up.
The Carolina Panthers already have plenty of talent to tote the rock with DeAngelo Williams and Mike Tolbert. That's a lot of money to sink into what is quickly becoming a non-premium position.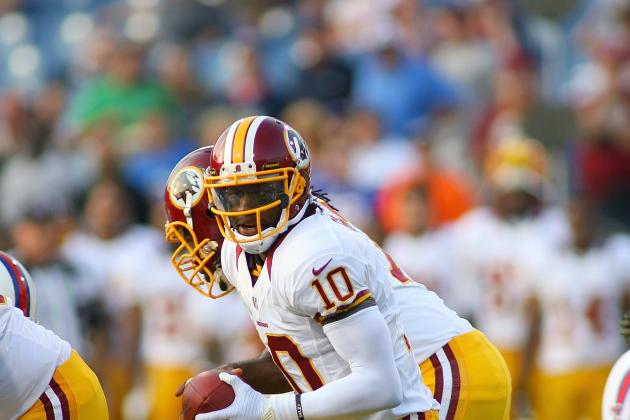 Rick Stewart/Getty Images

Robert Griffin III is being hailed as a savior for the Washington Redskins. He very well could bring the Skins back to relevancy, but he's going to need all the experience he can handle.
Granted, the regular season is where he will make his bones. Yet, he should still get more than 14 plays during a preseason game.
To make matters more confusing, backup Kirk Cousins was given 16 more attempts than his much-more-ballyhooed teammate. I don't get it.
If they are just trying to develop Cousins, this was the exact scenario that caused so much consternation when Washington grabbed the Michigan State product in the fourth round.
Rookies need reps to get used to the speed of the pro game. Those start in the preseason and should be given to your first-rounder, not your fourth-rounder.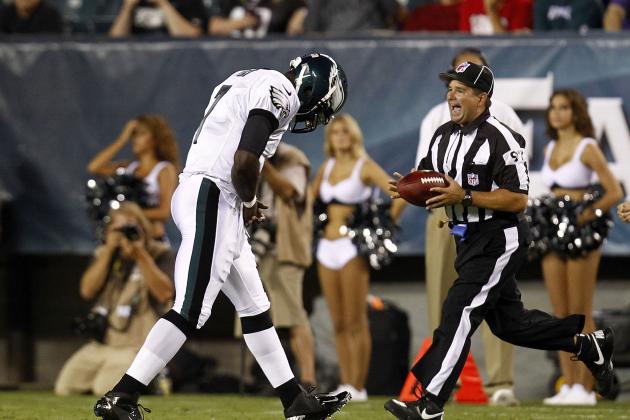 Jeff Zelevansky/Getty Images

Michael Vick and Tom Brady have both been the starting quarterback in their respective cities for multiple years. They know what they're doing as neither is dealing with an all-new scheme.
Vick has been with the Philadelphia Eagles for a few years now under coach Andy Reid. Meanwhile, Brady has been reunited with his former offensive coordinator Josh McDaniels.
The fear of playing either of them is watching a possible Super Bowl season go up in smoke.
The Eagles' fears were almost realized when Vick banged his hand off a teammate's helmet; the same for Tom Brady, when he gingerly rose from a nasty Will Smith sack.
Practice might make perfect, but it isn't worth the risk under these circumstances.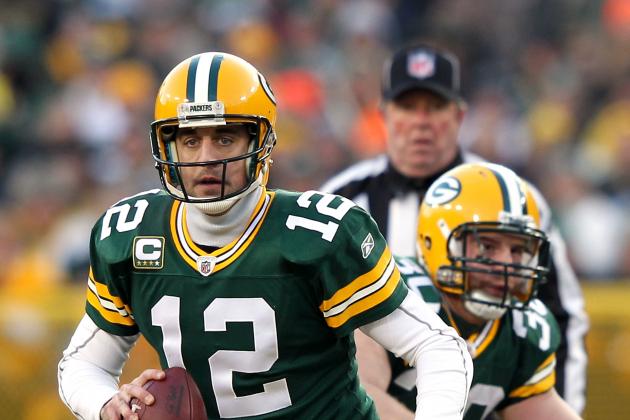 Jamie Squire/Getty Images

The Green Bay Packers have an all-world quarterback starting and nobody behind him.
Graham Harrell is the presumptive second-stringer right now. In one game this preseason, he hasn't looked overly impressive. He amassed 135 yards and a touchdown, but missed on several throws.
Is any team as reliant on their starting quarterback as Green Bay? Probably not, because the Packers don't have the type of defense to survive without their main man.
The franchise's Super Bowl hopes could be dashed with one awkward hit. Green Bay needs to find someone to go in if Rodgers goes down.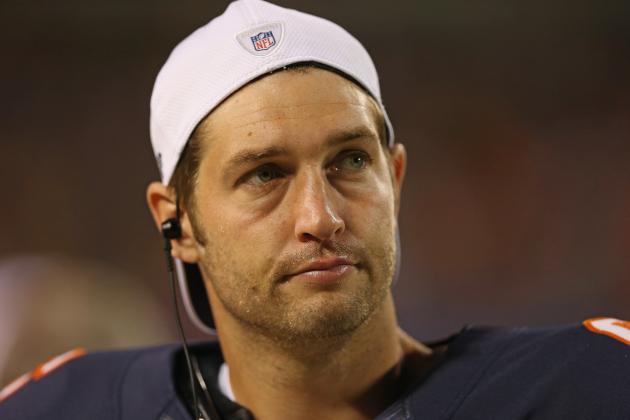 Jonathan Daniel/Getty Images

Jay Cutler is a very good football player. However, he isn't in the same class as the previously mentioned Tom Brady.
Thus, he needs to get some playing time in the preseason.
Cutler is taking on a new system. There are plenty of differences between a Mike Tice system and one engineered by Mike Martz.
He didn't play due to the birth of his first child. That certainly is a legitimate reason in itself, but he made it to the game and even warmed up.
It just feels strange.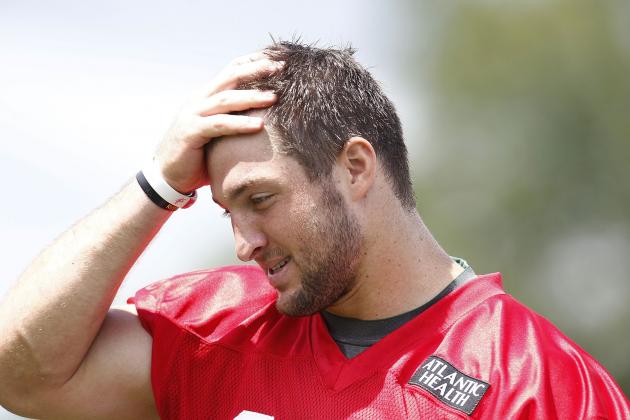 Jeff Zelevansky/Getty Images

Plenty of commentators have speculated that the fans will clamor for Tim Tebow if Mark Sanchez falters early.
I wonder if Tebow is even the second-best quarterback on the roster.
The New York Jets are utilizing him in a variety of ways, including him in a goal-line package and punt protection. It's smart because he is a natural football player.
As a quarterback, not so much. Greg McElroy—albeit against weaker competition—more than doubled Tebow's yards-per-attempt average in the first preseason game.
As always, it's not a matter of attitude. It's a matter of skill.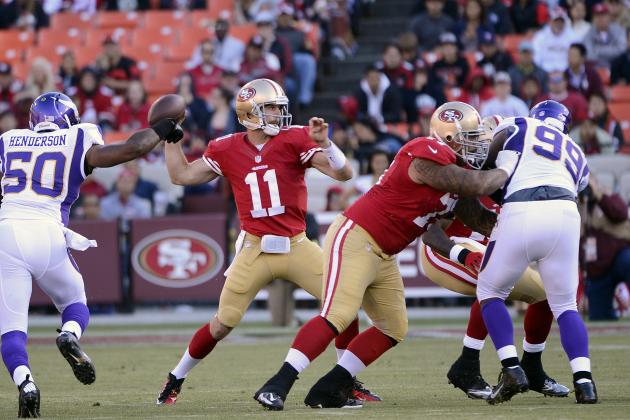 Thearon W. Henderson/Getty Images

The San Francisco 49ers offense figures to improve due to the additions of Randy Moss, Mario Manningham, Brandon Jacobs and LaMichael James. The weakest part of the of the team—a lack of pass-catchers—has been turned into a strength.
But that offense will only go as far as Alex Smith can take it. The former No.1 overall pick has had a down-down-down-and-up career and needs to take a step forward this year.
However, progress requires reps with the new guys. Only attempting three passes in a game seemed to be a waste of time.
Judging by the bulk of Smith's career, he's going to need all the in-game practice he can get.
Ronald Martinez/Getty Images

This observation is a league-wide phenomenon that I can't quite figure out.
The preseason games do not count in any way, shape or manner. So why worry about kicking extra points or even field goals?
Kickers can easily practice their craft without an opposing defense as their approach should be the same regardless. As for the rest of the field-goal unit, I'd argue that the place kick is the one play that you can go live with your own guys anyways.
Wouldn't it be of more value to practice going for two-point or fourth-down conversions against live competition? Those plays are rarely routine, and it couldn't hurt to have some live-game reps to call upon during the regular season.
Last I checked, nobody has ever been fired for losing a preseason game. Let loose and cut out the conservative culture that permeates professional football.