Gold-Medal Count 2012: Most Surprising Nations in the Top 20 at London Games
Scott Heavey/Getty Images

One of the greatest things about the Olympics is when countries perform better than anticipated.
And not just one or two athletes who rise to the occasion, but the entire nation's Olympians all perform so well that you can only notice the impressive outcome. The following countries were nowhere near the top in terms of number of Olympians competing, and yet all five ranked in the top 20 for gold-medal count.
That's when you know a country has some impressive athletes, because those with hundreds upon hundreds are bound to win quite a bit of hardware based on probability alone. Here, we check out the nations who had a surprisingly dominant showing at the 2012 London Olympics.
All [gold] medal counts and numbers of Olympians courtesy of London 2012.
Begin Slideshow

»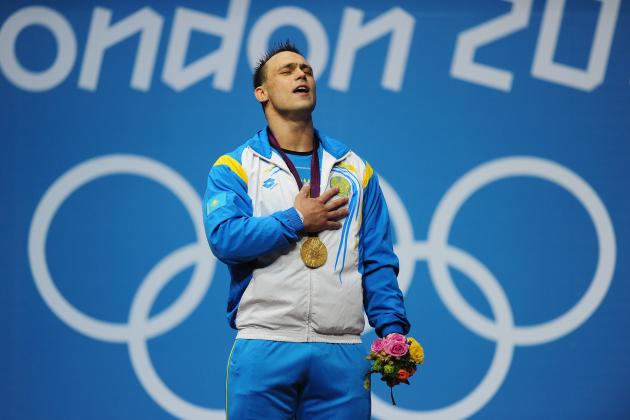 Mike Hewitt/Getty Images

Total Medals: 13
Gold Medals: 7
No. of Olympians: 115
With more than half of their medal count being gold, Kazahkstan made a strong statement at the 2012 Olympics.
Tying for 10th overall in gold medal count, Kazahkstan had four from weightlifting (three women), and Ilya Ilyin set a world record in the men's 94 kilogram division. Also, Olga Rypakova won the women's triple jump in track and field.
Despite not winning many other medals, there's no denying Kazahkstan's ability to take gold and shine impressively well in London.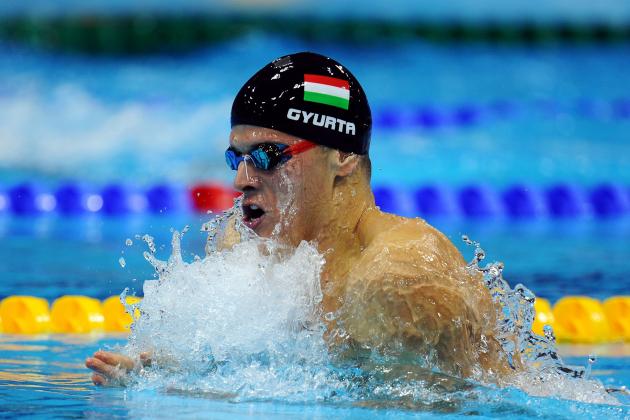 Mike Hewitt/Getty Images

Total Medals: 17
Gold Medals: 8
No. of Olympians: 159
Hungary may seem like a nation that should send more Olympians and win more medals, but it gets significantly overlooked due to other European countries enjoying more success, like France, Germany and Italy
Hungary had a solid output. Daniel Gyurta set a world record in the men's 200-meter breaststroke, and four Hungarian teams won a medal in canoeing (two of which were gold as well as one more individual).
Now, you could say that Hungary underachieved. However, with most of their athletes competing in track and field and swimming they had a good performance.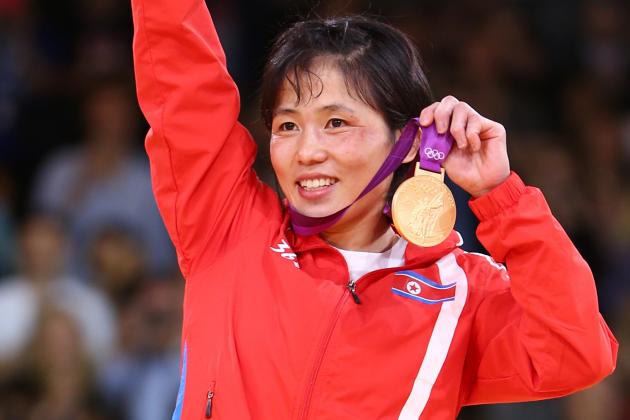 Michael Steele/Getty Images

Total Medals: 6
Gold Medals: 4
No. of Olympians: 56
We can only imagine how many total medals North Korea could win if they had more athletes competing.
With only 56, they were at an immediate disadvantage in terms of opportunities. Nevertheless, North Korea's Olympians certainly made the most of their Summer Olympics as three golds came in weightlifting. The fourth was from judoka An Kum Ae (pictured).
Provided that North Korea sends more athletes to the 2016 Rio Games, they have the potential to compete for a top-15 gold-medal count.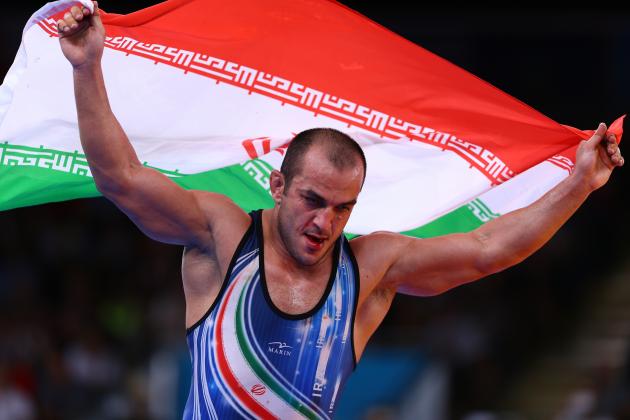 Paul Gilham/Getty Images

Total Medals: 12
Gold Medals: 4
No. of Olympians: 53
Along the same lines as North Korea, Iran limited their medal opportunities with only 53 Olympians but definitely made the most of it.
Standing atop the podium four times tied the Iranians for 17th place in gold-medal count (tied for 13th in silver medals with five). Three of their golds came on the wrestling mat, as did a silver and two bronze.
Clearly, Iran has established itself as a force in wrestling, and this could transition even more to judo and taekwondo. If that happens, then more gold medals are potentially on the way.
Cameron Spencer/Getty Images

Total Medals: 14
Gold Medals: 5
No. of Olympians: 110
With almost half of its medal count being gold, Cuba performed well in London.
Two golds came in boxing and then one each from wrestling, judo and shooting. And had world record-holder Dayron Robles been able to finish in the men's 110-meter hurdles final, Cuba may have gotten a sixth gold.
Regardless, the Cubans finished 15th in gold-medal count, which is nothing to be disappointed about.
Follow John Rozum on Twitter.