2012 Olympics: Power Ranking Most Inspirational Performances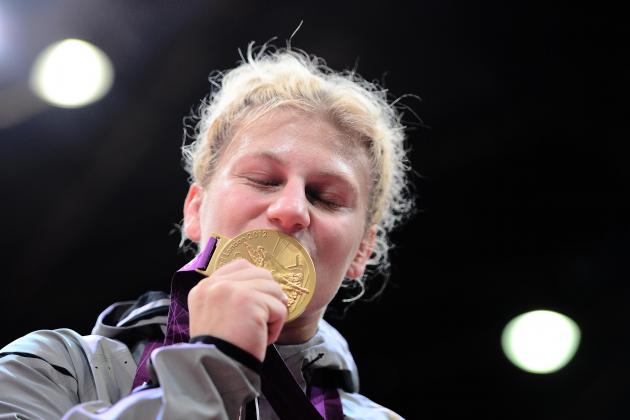 Andrew Weber-US PRESSWIRE

These are the faces of these Olympics.
The 2012 London Games had it share of inspirational moments that defined the last 16 days and have etched these faces in historical lore.
While there are many stories, many athletes and many countries that were affected positively by the spirit of competition, the feel of gold around the necks of winners and the agony of coming so close after training for so long—this is just a taste of inspirational stories that helped define this event.
In four years, in Rio de Janeiro, there will be others who take to the podium and inspire us to do great things.
But for now, these Olympians are the ones who captured the world's heart in their hands and held on to it for the last two weeks.
Begin Slideshow

»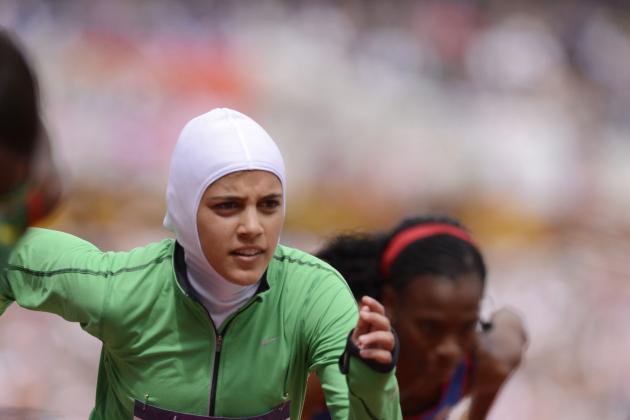 Robert Deutsch-USA TODAY

Maybe this will do more for women in the Middle East than we know.
This is not a slide about politics, rather about a woman overcoming the odds and doing something no woman has ever done.
She may have finished dead last in the 800m race, but by competing, she set a standard and a president that cannot be denied.
The Saudi media did little cover this historic event. But just being on the track was a victory beyond any medal handed out in the event.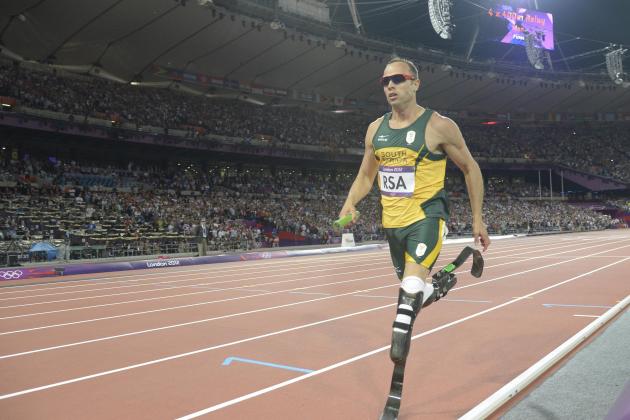 Kirby Lee-US PRESSWIRE

He captured the minds and hearts of everyone.
The fastest man on no legs, the South African runner competed this year in London running in individual events and winning an appeal that allowed him to compete with his teammates in the 4x400 relay.
According to the Huffington Post, the man known as "Blade Runner" because of his carbon-fiber prosthetics got a chance to run for an Olympic medal after officials accepted South Africa's protest over a collision and awarded an extra spot in Friday's final. Pistorius already is the first amputee to compete on a Summer Games track.
Truly inspirational.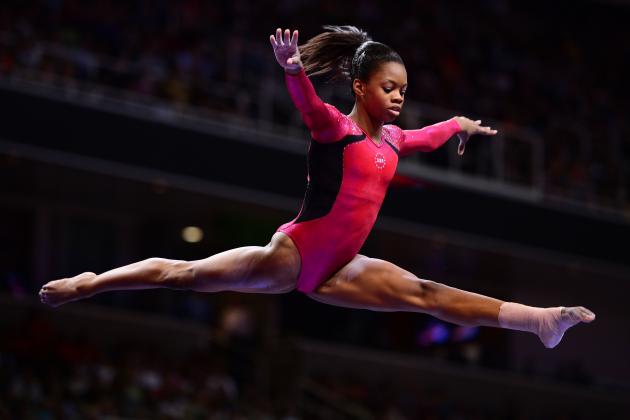 Kyle Terada-US PRESSWIRE

Take that, Marylou Retton.
With two gold medals in tow, Douglas solidified her place in U.S.Olympic history.
Douglas helped the American women win the overall gold and added victory in the individual all-around days later.
Not bad at all.
The "Flying Squirrel" is a name to remember for years to come.
It also helped to revitalize the sport and possibly get more young girls involved like it did in 1984.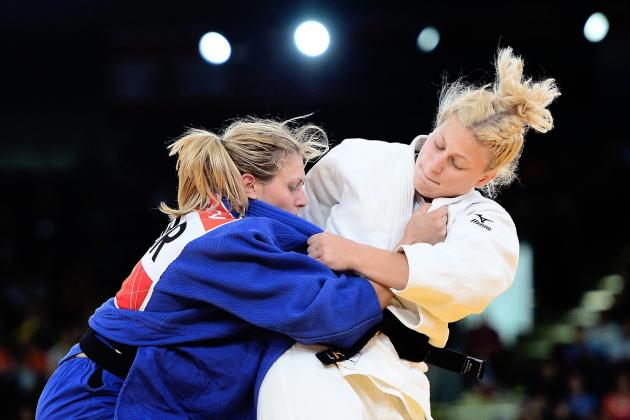 Andrew Weber-US PRESSWIRE

A first-time gold medal in Judo.
Another great moment in American Olympic history in the 78kg division.
Her story is deeper than just achieving a gold for the first time in a sport the Americans have not fared well in.
As an athlete who was sexually abused by her coach as an early teen, she is also an inspiration.
And when she won, she served as a champion for those in her corner and those who had suffered the same fate.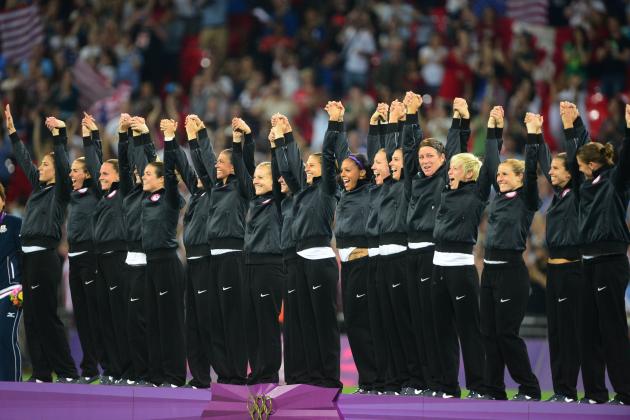 Mark J. Rebilas-US PRESSWIRE

You asked for it, you got it U.S.A.
The women's soccer team came into the London Games with one thing in mind. They wanted to face Japan—and they wanted to face their rivals in the gold medal game.
Problem solved. Winner U.S.A.
With the media drama of a Twitter war between current star Hope Solo and former Olympian Brandi Chastain in the forefront of what was happening over the first week of the games, Abby Wambach and Alex Morgan helped rally the team and collect gold.
This could very well be the best soccer effort by an American women's team ever.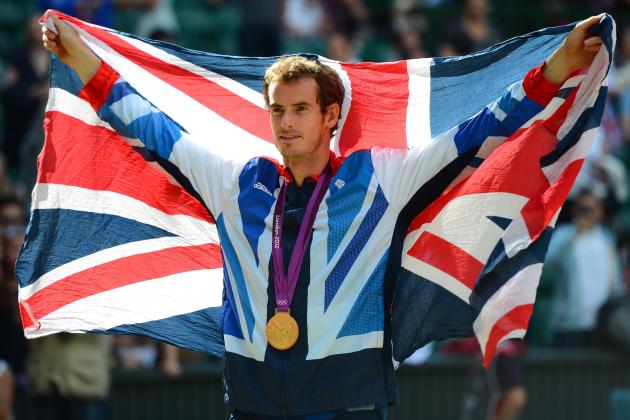 Christopher Hanewinckel-US PRESSWIRE

This may be better than winning Wimbledon.
Murray has been knocking on the door of tennis royalty only to have the door shut in his face.
While he has not won a Grand Slam event, Murray is one of the four best tennis players in the world. But winning a gold medal by taking down Roger Federer in his native land may have risen him to epic status.
Murray's domination of the world's top player shows there is room at the top for one more tennis great of this generation.
All hail the King!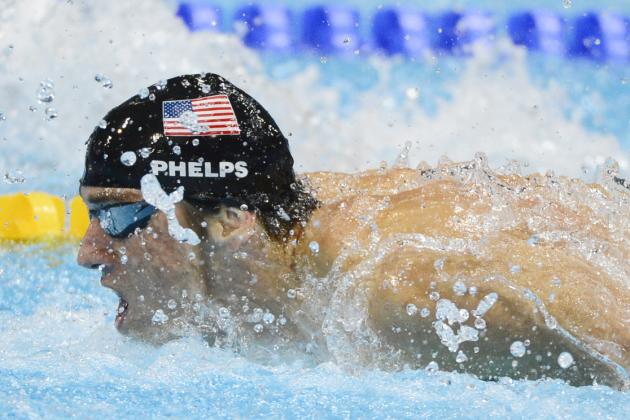 Andrew P. Scott-USA TODAY

Michael Phelps swears this is the last time we will see him at an Olympic event in the water.
I think there might be more to it than that.
Although it was not as dramatic as the eight medals he won four years ago, Phelps helped solidify himself as the greatest medalist of all time.
To call anyone the greatest Olympian ever is difficult due to the multitude of sports—but Phelps sure makes a convincing case that he is in fact the best.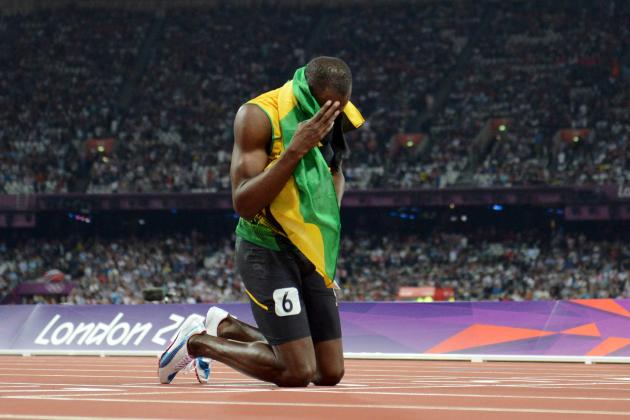 Kirby Lee-US PRESSWIRE

He wasn't satisfied with gold medals in the 100m and 200m races, so Usain Bolt helped himself to a third gold in Jamaica's world record breaking 4x100m quartet too.
Is there anything he cannot do on two feet?
Bolt was thought to be challenged by American runners this time around, but in all reality the only person that could possibly beat him, is himself.
He is a show unto himself.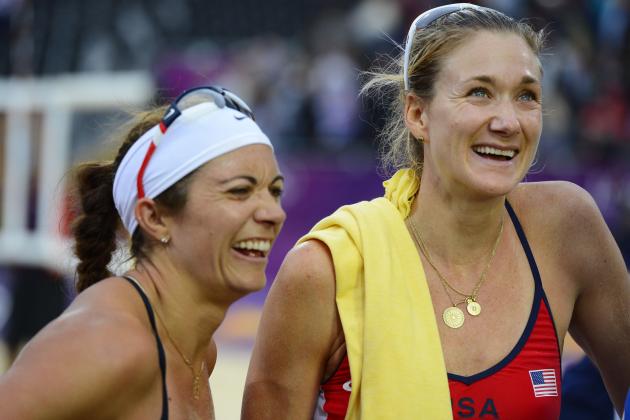 Christopher Hanewinckel-US PRESSWIRE

It seems like we have been watching Misty May-Treanor and Kerri Walsh Jennings forever.
Well, we have.
And with their winning a third gold medal in the London Games, it solidifies them as the greatest duo ever.
While the women's volleyball competition gets younger and stronger, the American duo again proved experience goes a long way toward achieving greatness.