Fantasy Football Rankings: 10 Riskiest Draft Picks of 2012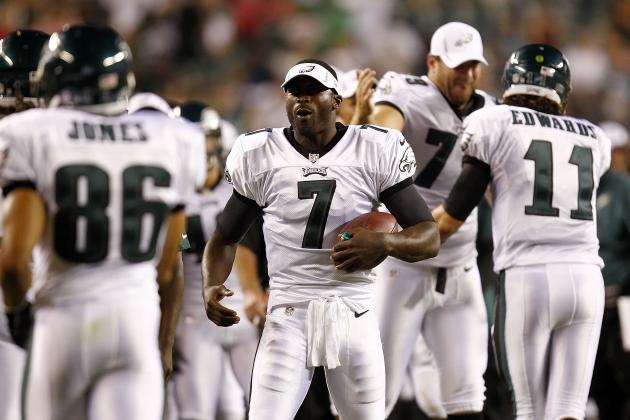 Jeff Zelevansky/Getty Images

When it comes to drafting your team in fantasy football, there's obviously going to be some inherent risk in every pick, no matter who the player may be. Whether it be from injuries, suspensions and in some cases both, you're always going to have some potential hazards, it's just the nature of the game.
So, who are the riskiest players in the NFL when it comes to your fantasy football draft? Here's a list of 10 players, that for various reasons, have earned their way onto this list.
Begin Slideshow

»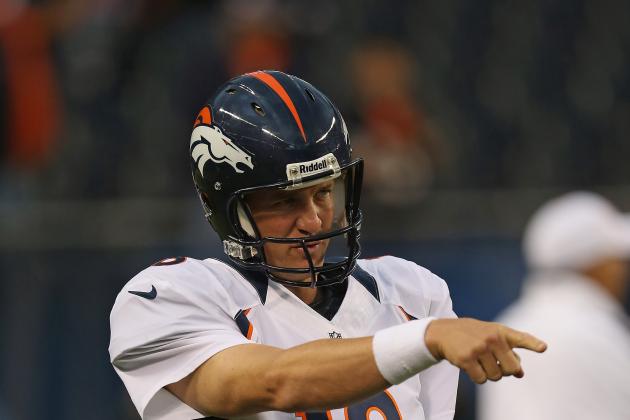 Jonathan Daniel/Getty Images

Peyton Manning is arguably the best quarterback ever to take the field in NFL history. So, why is he a big fantasy gamble? It's simple, he's a 36-year-old QB coming off multiple neck surgeries and, even though we've had a preseason week already, still hasn't been hit.
I won't be a believer in Manning until he shows that he's able to take a hard hit and pop right back up. Being that age in the NFL is tough no matter what, but after what could've very easily been a career-ending injury, will Manning bounce back for a good season?
Or will he get hurt again? It's tough to know, but at this point, he still remains very risky.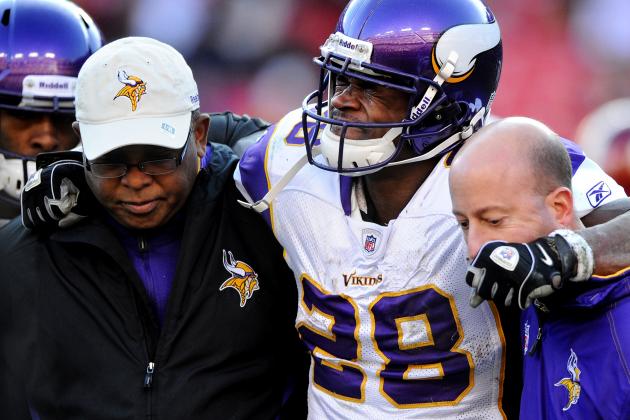 Patrick Smith/Getty Images

If it were anyone else, I would say to stay away from Adrian Peterson this year. I mean, the guy tore his ACL nine months ago and is trying to come back for Week 1. But Peterson is an absolute beast and keeps himself in superb condition, which is why he's slightly less of a risk to pick up in your draft.
However, when you draft Peterson, you have to understand that players that come back off knee surgeries this quickly are very susceptible to re-injury. When it comes to a knee, all the rehab you can get is crucial, and Peterson is without a doubt pushing the envelope here.
So, is he worth the risk? If he's your typical AD this year, he certainly will be.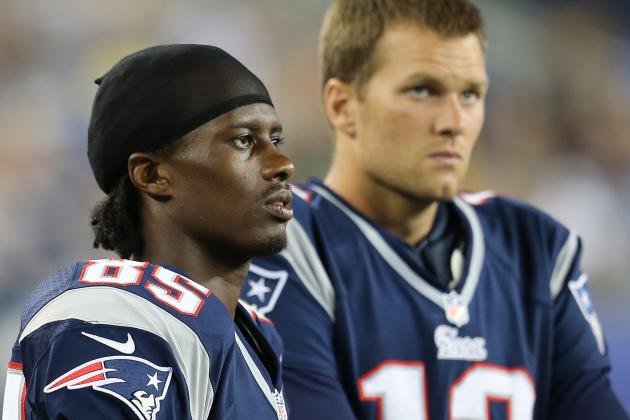 Jim Rogash/Getty Images

Brandon Lloyd is a really good WR. However, he's the new kid on the block in an offense with a lot of already established moving parts. How will Lloyd manage to fit into an offense that already has Welker, Gronk, Hernandez and Deion Branch strongly solidified as top targets for Tom Brady?
It's going to be hard for Lloyd to gain Brady's trust right away and get enough targets to be a viable fantasy option. He's really hit or miss. If he gets targets, he'll be solid and will take away points from Welker owners. If he ends up like Chad Ochocinco (Johnson?) did last year, he'll be a bust.
He's really a 50/50 option right now.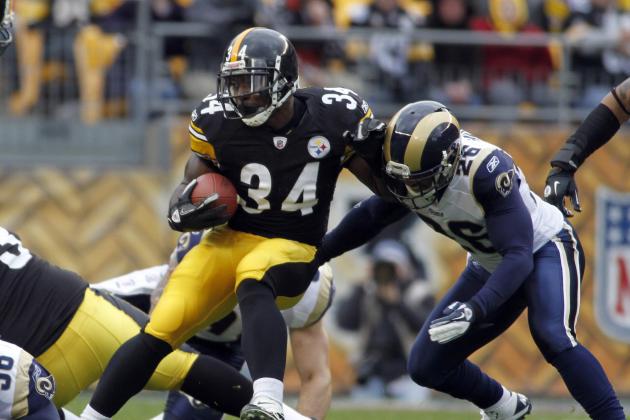 Justin K. Aller/Getty Images

It looks like Rashard Mendenhall is going to miss the first six weeks of the season due to last year's knee injury. This comes with its advantages and disadvantages. On the advantage side, you can get Mendenhall, an elite RB, for a very good price on draft day, and assuming he's healthy, you'll get a kickstart to your lineup when he returns in Week 7.
That's if he's healthy though. If he comes back and isn't the guy he once was, you're basically wasting a pick on him. He's another 50/50 type player. He's got the skill, but if you draft him, you have to know the risk.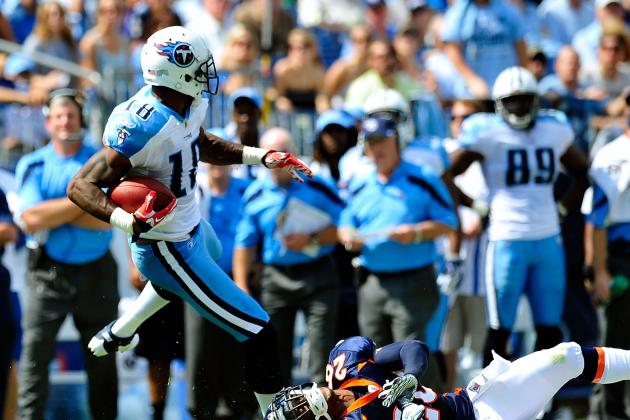 Grant Halverson/Getty Images

If Kenny Britt focused 100 percent on football, he could be one of the best receivers in the NFL. However, he just doesn't seem to get it and is focused more on creating drama off the field, as he did with posting a picture of his fine on the Internet.
Britt's a great guy to have if he stays healthy and focused. However, that's yet to happen in his career. Could this year be the one where he finally puts it all together? Maybe, but probably not. So, if you're going to draft Britt, know that he may end up hurting you down the line.
It's happened before, so it may very well happen again.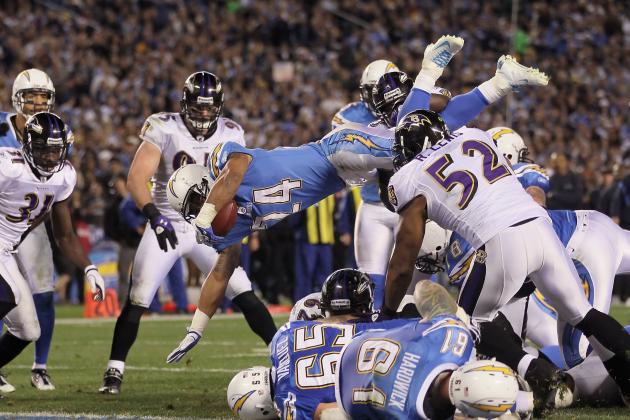 Jeff Gross/Getty Images

Ryan Mathews has had to struggle with injury throughout his young NFL career up to this point. Mathews is great when healthy, but will he be able to stay that way all year? Last week, he broke his collarbone and will miss four to six weeks, a very bad omen.
Coming into this year, I had really high hopes for Mathews. But with this injury, the risk factor on him shoots through the roof. A collarbone injury is very debilitating for a RB, as it's something that tends to linger as the season goes on and could severely limit his play.
If you take Mathews, beware that he may miss a lot of time due to injury.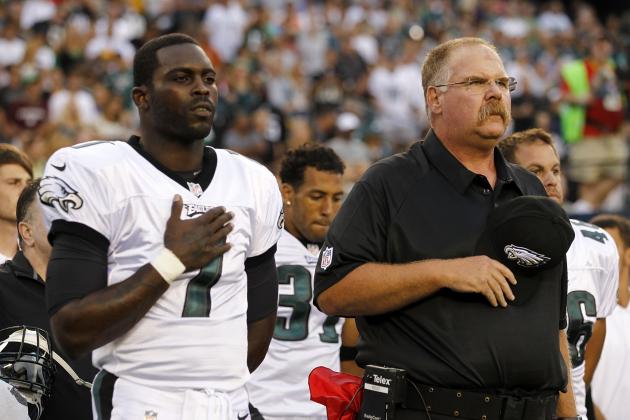 Jeff Zelevansky/Getty Images

We've reached the inevitable, as this list wouldn't be complete without adding Mike Vick. I actually drafted Vick for $31 in my auction league last night, so I fully understand the risk and stress that comes with having him as your starting QB.
Get Vick healthy and at his best, and he's an absolute fantasy beast. If he plays dumb and gets himself hurt, he can ruin your fantasy football season. My advice with Vick as your QB is to invest in a decent backup who can fill-in for you when Vick gets hurt, not if.
Vick's as dynamic as they come, and hopefully he'll play all 16 games this season and tear it up for his fantasy owners. He's capable, but will he stay healthy?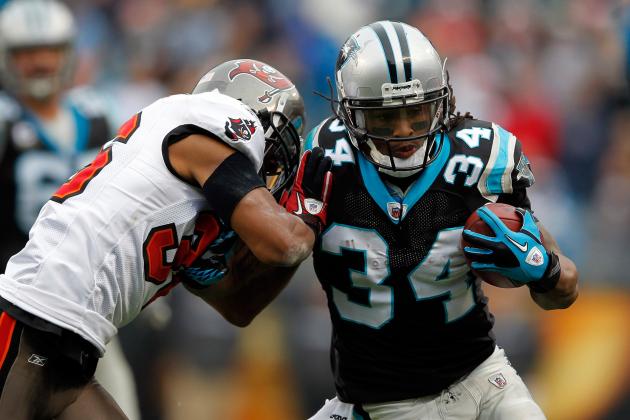 Streeter Lecka/Getty Images

These guys are possibly the two hardest players to deal with in fantasy that are on the same team. Steer clear of them at all costs if you can, because they're in an awful situation and way to risky. The backfield situation in Carolina is about as cluttered as it gets, and it's going to be hard to predict who'll get the touches from week to week.
In the Carolina backfield, you have Williams, Stewart, Mike Tolbert and QB Cam Newton. How in the world is everyone going to get their fair share or carries when all four of these guys are viable options for Carolina? It's just not a good situation to get yourself into; avoid it if you can.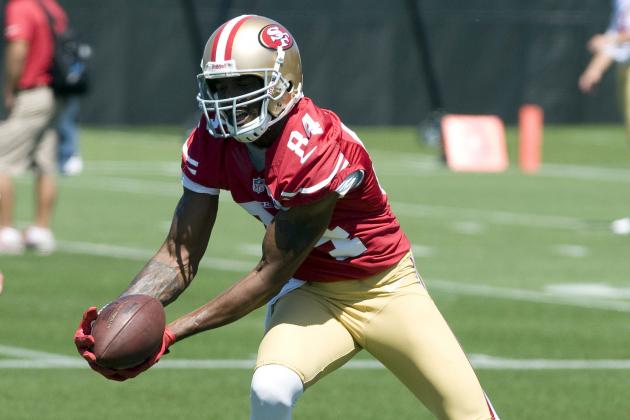 Ed Szczepanski-US PRESSWIRE

After a year's vacation, Randy Moss is officially a member of the San Francisco 49ers. Moss has long been one of the best WR's in the game, and he'll look to continue that success as he enters the latter stage of his career.
So, how will he ultimately perform? It's hard to tell at the moment, but according to NFL.com, Moss may only play 20-25 snaps per game. That's a really low number, and his owners or potential owners should maybe look elsewhere. Moss' limited snaps will obviously limit his production.
He could still be the deep threat he once was, but if he's only on the field 20 times per game, how many quality targets will he get?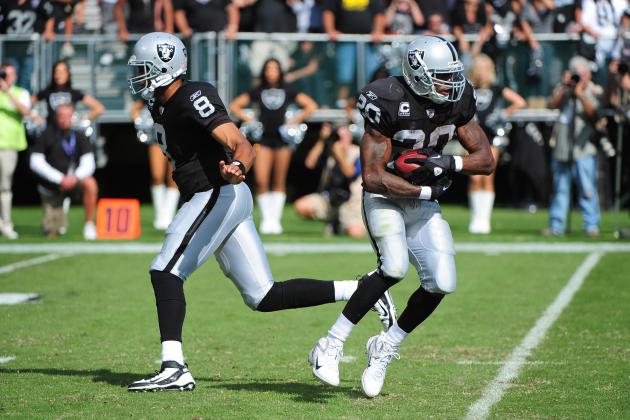 Kyle Terada-US PRESSWIRE

Darren McFadden is a player that I'll just never understand. The guy has all the talent in the world, and year after year he's put at the top of the draft board when it comes to RBs. But in four years, he only has 2,627 rushing yards and a paltry 16 TDs (per ESPN). McFadden is always either hurt or recovering from any of his various injuries.
McFadden is without a doubt capable of being an elite Fantasy RB, but up until now, he just hasn't shown that he's capable of maintaining that ability over the course of a full season. It sounds strange to say it, but will this be the year he finally "breaks out," because he truly hasn't yet.
To some he's worth the risk, others he won't be. But if you do draft him, you could very well wind up with the best pick of the draft, or a big-time bust.
Follow Me On Twitter: @RalphLongo