Nebraska Football: 5 Most Indispensable Cornhuskers for 2012 Season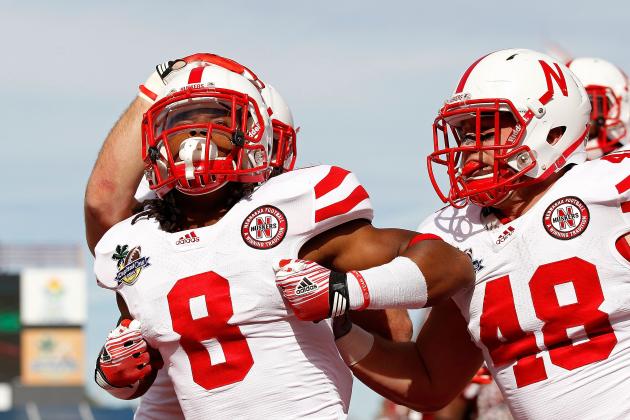 Mike Ehrmann/Getty Images

The Nebraska Cornhuskers had a tough stretch in the Legends Division last season. Big Red nation saw a tough time adjusting to the Big 10 Conference.
Nebraska has a tough game to begin the 2012 campaign with the Southern Miss Golden Eagles coming into Lincoln. Following that game, the Cornhuskers travel to UCLA to take on an out-of-conference opponent in the Bruins.
This year should be a better transition into the Big 10. The Cornhuskers see Michigan and Wisconsin at home, while a tough battle will take place at Michigan State this season. If Nebraska takes care of home field, a shot at the Big 10 title is up for grabs.
With Nebraska having its sights set out on bigger things in 2012, there will need to be guys that step up and put up numbers for the Cornhuskers.
Here's a list of the five most indispensable Cornhuskers for the 2012 season.
Begin Slideshow

»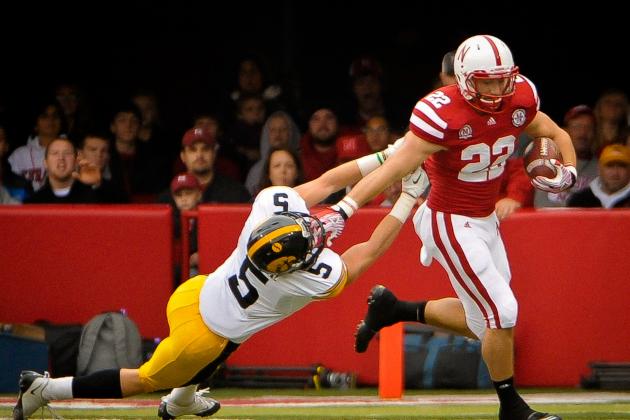 Eric Francis/Getty Images

The senior out of Plano, TX will need to build off a stellar season for the Big Red to be successful.
Rex Burkhead had 1,357 yards on the ground after 284 attempts. He had 15 touchdowns rushing and two receiving. Burkhead may need to have another 17-touchdown season for the Cornhuskers to compete at a high level.
For the last two seasons, Burkhead has been around the 1,000-yard rushing mark. In seven games, he rushed for 100 yards or better last season.
This included a 170-yard game for Burkhead against Wyoming. He scored a touchdown in every regular season game except at Michigan.
The Cornhuskers will certainly be led in the backfield by the 5'11", 210-pound behemoth.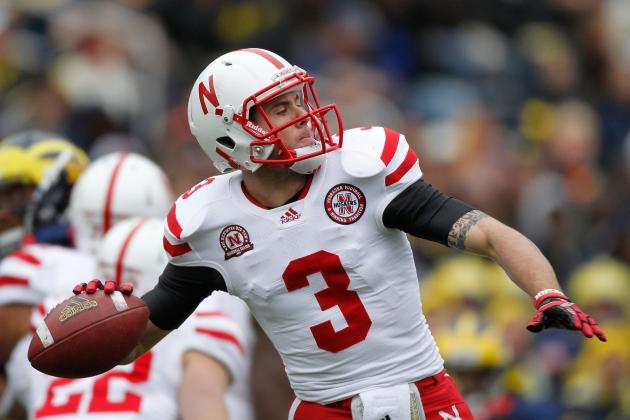 Gregory Shamus/Getty Images

Some days you live and die with the quarterback. Junior Taylor Martinez has been a decent quarterback but has room for improvement.
Martinez, a junior out of Corona, CA, has been known for his ability to move and create offense. Last season he had nine rushing touchdowns to go with his 13 passing touchdowns. However, the passing game needs to improve for the Cornhuskers to be a serious threat.
Martinez threw for 13 touchdowns and eight interceptions in the 2011 season. He will need to establish himself as a premier passer with his rushing ability. He had 2,089 yards in the air and his passing game really didn't improve from 2010.
In fact, his passer rating went down from a 138.8 in 2010 to a 126.5 in 2011. He threw for three more touchdowns but also one more pick. While he did have more yardage in 2011, Martinez will be a target for sacks if he doesn't become more of an accurate passer.
However, the junior did have solid running games against a few non-conference opponents. Martinez ran for 135 yards against Chattanooga and 166 yards against Fresno State.
The only conference game in which Martinez ran for over 100 yards was Ohio State. He did not break a 300-yard passing day last season. His best was 289 yards against Northwestern.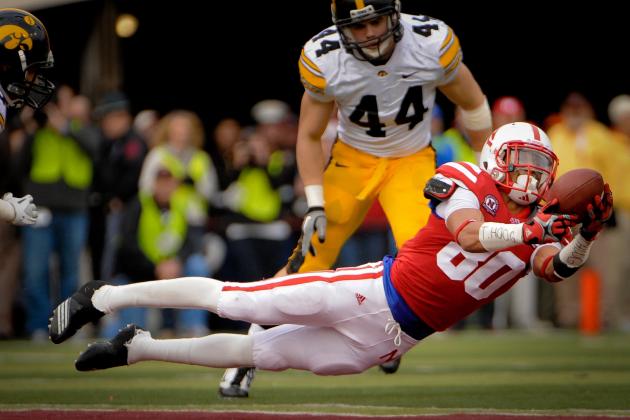 Eric Francis/Getty Images

A rising wide receiver, Kenny Bell is a sophomore who is going to be a top target for Martinez this fall.
Bell had 32 receptions last season. No other receiver had more than 22 receptions for the Cornhuskers.
With 461 yards and three touchdowns, Bell will be a much bigger threat in the offensive schemes. In the Capital One Bowl against South Carolina, Bell had three receptions for 53 yards and a touchdown. His best game statistically was the last game of the regular season when he had five receptions for 93 yards.
Bell will be a guy to watch out for this season as the Cornhuskers look for a better year than 9-4.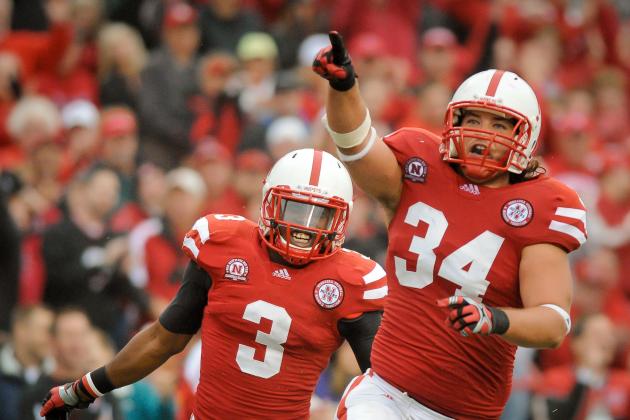 Eric Francis/Getty Images

The senior defensive end will be a key part in the Cornhuskers defense. The 6'4", 260-pound monster will be back to continue on a solid junior year.
Cameron Meredith is a big body who knows how to tackle. He finds who has the ball and pounces. In a game against Michigan, Meredith had nine total tackles.
Other performances include five tackles against South Carolina, Fresno State, Ohio State and Michigan. Meredith had six tackles against Northwestern.
Meredith should be back and better than ever this season. He strikes fear in the quarterback and offensive line. Look for the numbers to be consistently strong.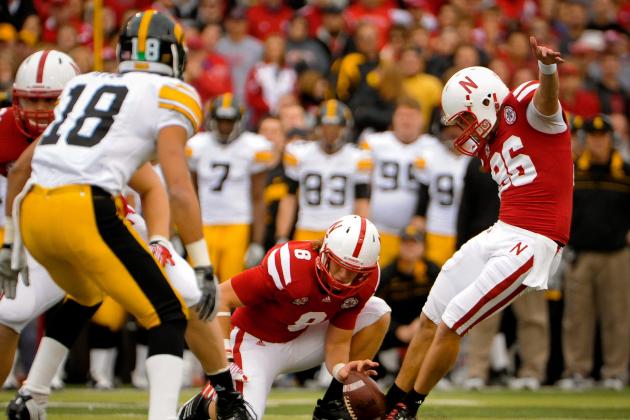 Eric Francis/Getty Images

Two spots deserve this last slide. Offensive lineman Spencer Long and kicker Brett Maher are both All-Conference members.
Long is a 6'4", 305-pound lineman who has proven to be a man to be reckoned with. His build should be able to protect Martinez.
Maher is almost automatic with field goals. He went 19 for 23 which is good for over 82 percent. All of his missed kicks were 50 yards or more. His longest field goal was 51 yards against Michigan. Last season all of his kicks were automatic under 50 yards.
Maher should be just as good in his senior year. Both he and Long should be guys to watch out for.