Stat Projections for Each Chicago Bulls Offseason Addition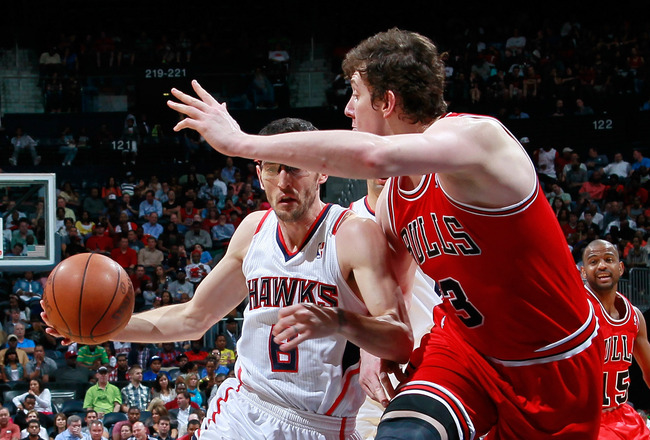 Kevin C. Cox/Getty Images
The Chicago Bulls are one of the most transformed teams of the 2012 NBA offseason.
With Derrick Rose injured, the Bulls opted to replace most of their expensive bench players with lower-priced alternatives. Chicago's bench was one of its key advantages last season, so it remains to be seen how these changes will affect the Bulls' chances.
In particular, the Bulls let defensive bench players, including Ronnie Brewer and C.J. Watson, go and replaced them with the offensively-inclined Marco Bellineli and Nate Robinson. Chicago will be counting on Richard Hamilton and Kirk Hinrich to remain healthy and Jimmy Butler to step up to fill the void.
So, here are the statistical projections for the Bulls' offseason additions.
Kirk Hinrich, Guard
Grant Halverson/Getty Images
Statistical Projection: 11.2 points, 2.1 rebounds, 5.2 assists, 40% FG, 80% FT
Hinrich experienced his worst year as a pro last season, playing 25 minutes per game, dealing with chronic injuries and averaging only 6.6 points and 2.8 assists per game.
But Hinrich is healthy now and will have the opportunity to start in the Bulls' backcourt. He could earn 30-plus minutes per game to begin the season. Hinrich is still only 31 and will have better weapons at his disposal than in his previous years as a starter, so a return to numbers close to his career norms should be possible.
Nate Robinson, Guard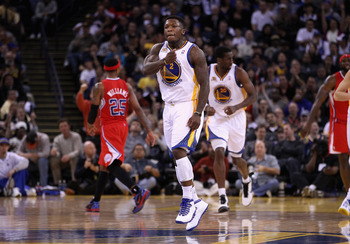 Ezra Shaw/Getty Images
Statistical Projection: 11.5 points, 2.5 rebounds, 4.5 assists, 44% FG, 85% FT
Robinson enjoyed the most unnoticed bounce-back season of any player in the NBA during 2011-2012. He earned nearly starter's minutes, regained his shooting prowess from three-point range and sported an above league-average 18.0 PER.
The mighty mite guard should get lots of run early in the season because the Bulls lack penetrating ability at either guard spot. Kirk Hinrich, Marco Belinelli and Jimmy Butler are all poor dribble-drive players, which is where Robinson excels. If he makes the most of the opportunity, he could carve out 25-plus minutes per game as Chicago's best scorer off the bench.
Marquis Teague, Guard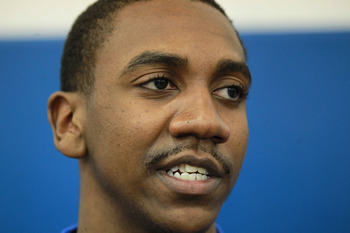 Andy Lyons/Getty Images
Statistical Projection: 6.5 points, 3.5 assists, 2.5 rebounds, 45% FG, 71% FT
Teague has lottery-pick talent and a winning pedigree from Kentucky, which bodes well for his NBA future. Although coach Thibodeau is notorious for sitting rookies, Teague may be the best pure point guard on his roster with Derrick Rose injured. He also has the explosiveness and athleticism that Hinrich lacks, so Teague could be the rare rookie who gets 25-plus minutes in the Bulls' system.
Marco Belinelli, Forward
Harry How/Getty Images
Statistical Projection: 8.5 points, 1.8 rebounds, 2.1 assists, 42% FG, 81% FT
Belinelli's statistical production will depend on his playing time, which will be contingent on Richard Hamilton's health. Coach Tom Thibodeau would like to start Hamilton at shooting guard, but if the aging former Piston is injured and young Jimmy Butler is not ready, Belinelli will step in as the starter. Otherwise he will be called on to fill Kyle Korver's shoes as the team's best sharpshooter off the bench.
Vladimir Radmanovic, Forward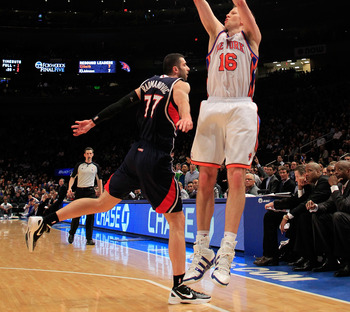 Chris Trotman/Getty Images
Statistical Projection: 2.5 points, 1.5 rebounds, 1 assist, 45% FG, 80% FT
Radmanovic looks like a great addition on paper because he is a shooting forward who can stretch the defense. In reality, his aversion to contact, porous defense and softness will drive coach Thibodeau crazy. He'll rarely see the court.
Nazr Mohammed, Center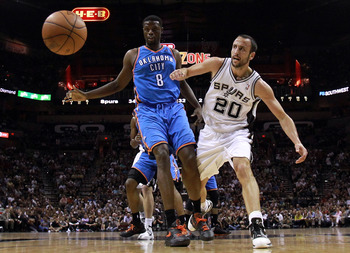 Ronald Martinez/Getty Images
Statistical Projection: 2.5 points, 2.2 rebounds, .5 assists, 48% FG, 75% FT
Mohammed, the ageless wonder, should provide 10-15 minutes per game of rest for Joakim Noah at center. However, he lacks the size and defensive intensity of the departed Omer Asik. Look for the Bulls to play Taj Gibson at both forward and center for 30-plus minuter per game alongside both Carlos Boozer and Joakim Noah in order to keep Mohammed on the bench.
Keep Reading

Chicago Bulls: Like this team?