The Hottest Cheerleaders of the Olympics
Image via msnbc.msn.com
Let's face it, you miss the Olympics already. They just ended and I am already having some serious withdrawals.
When am I going to be able to enjoy an evening of gymnastics, swimming, field hockey, handball and soccer? And if I could, it wouldn't be the same. It isn't the Olympics.
So, in case you are elbows deep in a box of ice cream, I have found the pictures that will bring the Olympic spirit back into your household. It is the Olympic cheerleaders. The women, and a few dudes, that not many people realized were the entertainment between breaks.
So enjoy the Olympics one last time.
Begin Slideshow

»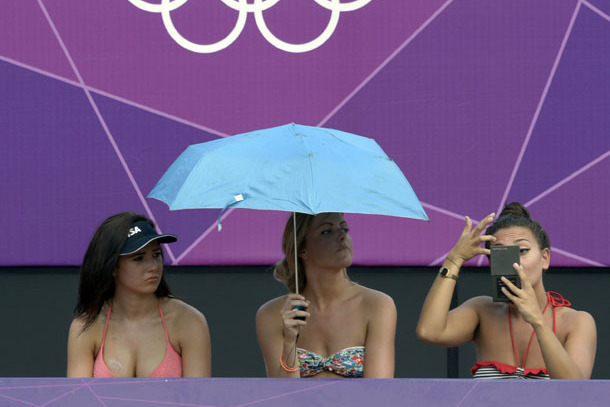 Image via nymag.com
Even during the Olympics it rains in London. I have never heard of a host site that has had more rain than the London Games.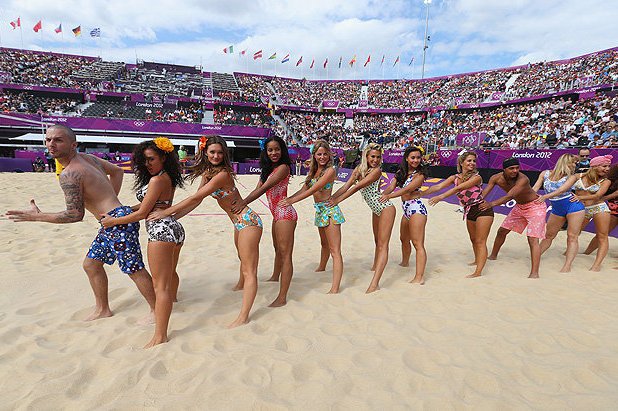 Image via sports.yahoo.com
Looks like quite the party at the beach volleyball venue.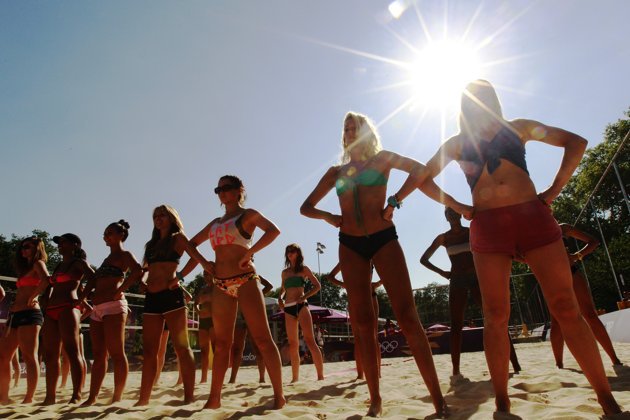 Image via sports.yahoo.com
I love watching the sunset. I love it even more when you put beautiful women in bikini's standing in between the sun and my eyesight.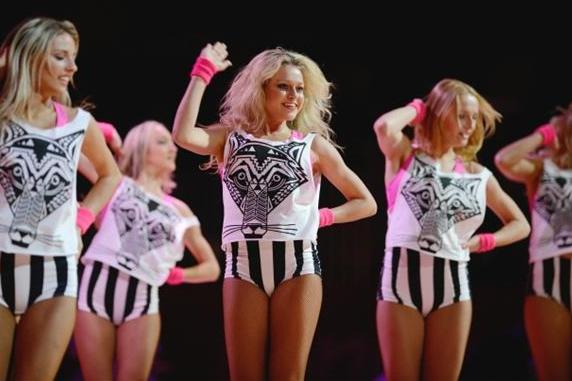 Image via pandawhale.com
They had cheerleaders in London even for the basketball games? Really? Why didn't they show that on TV?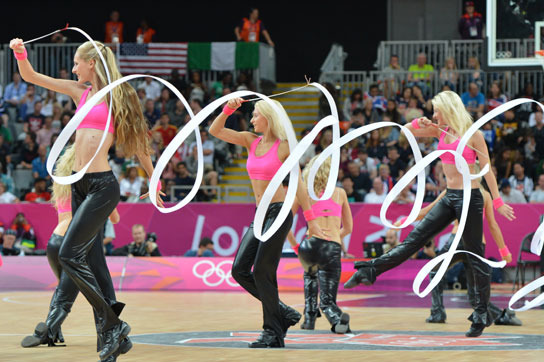 Image via nymag.com
Dancing with a ribbon is not an easy thing to do. It is even harder to make sexy. These women accomplish both.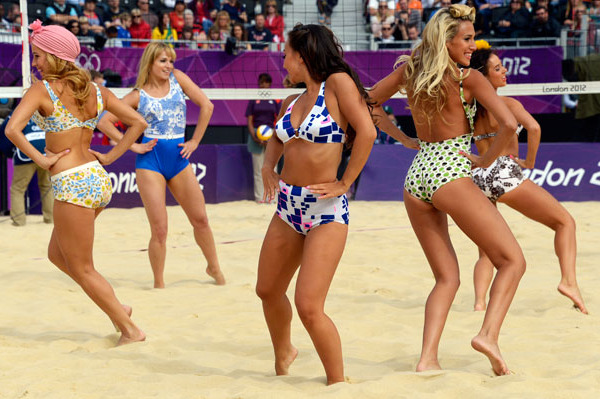 Image via nymag.com
I always wondered what could possibly make beach volleyball sexier. Adding cheerleaders is a great start.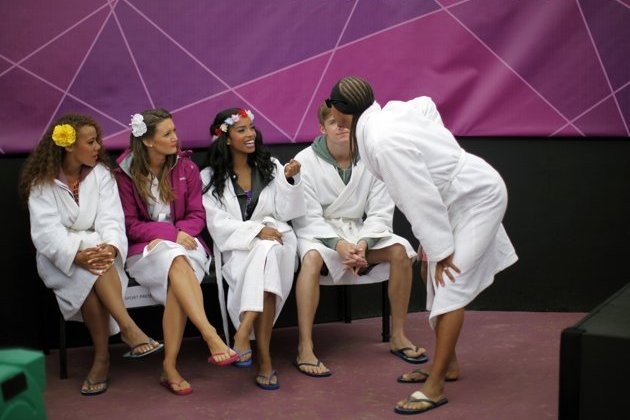 Image via sports.yahoo.com
You know athletes are not the only people that need a break during the Olympics. These beautiful cheerleaders have to take a breather between dances. I would too.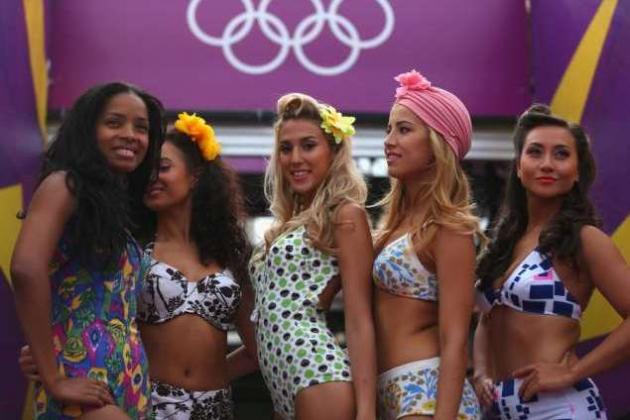 Image via twylah.com
The USA women's basketball team beat France to win its fifth consecutive Olympic gold medal. No team has ever been so dominant.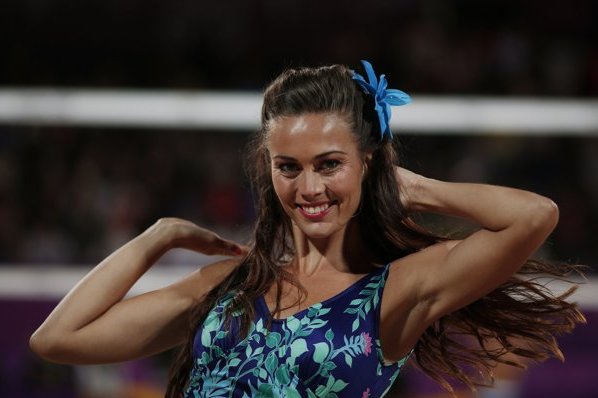 Image via sports.yahoo.com
If you thought the cheerleaders of the London Olympics were hot, maybe you should check out the Netherlands' field hockey team.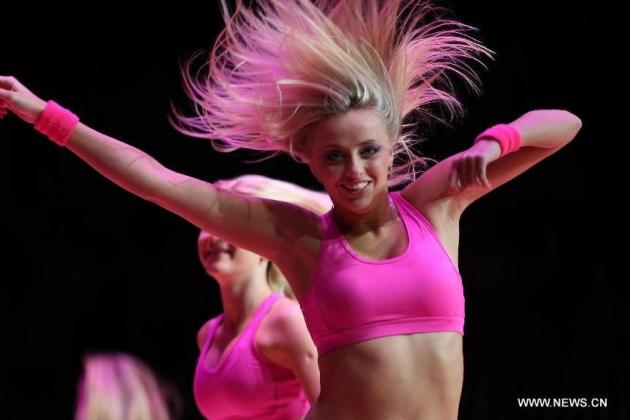 Image via news.xinhuanet.com
How is it then when a beautiful woman dances in slow motion, it makes everything sexier? Oh wait, I think I just answered my own question.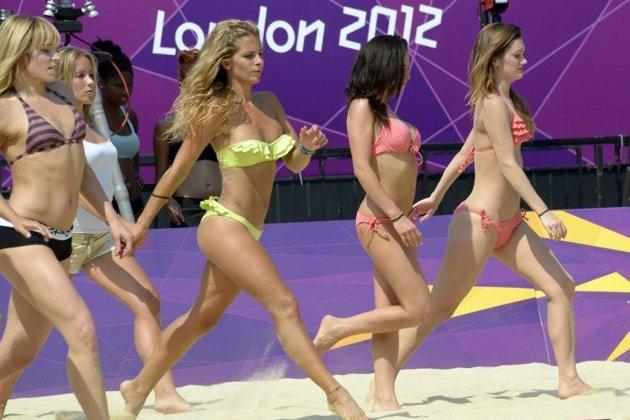 Image via fileshut.blogspot.com
Thank the North London Wildcats for supplying the Olympics with cheerleaders.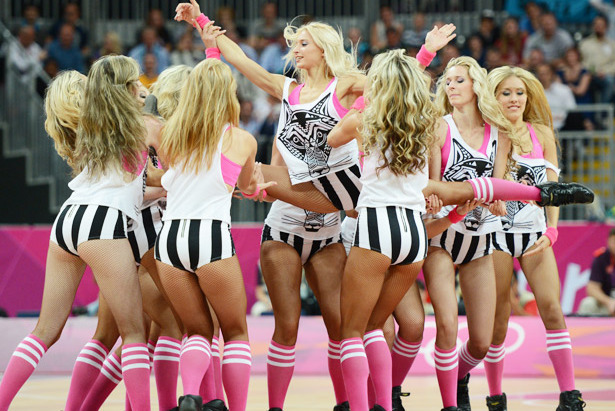 Image via vh1.com
Yep, it is official. The women of the London Olympics are hotter than the cheerleaders at the 2008 Beijing games. That is a fact.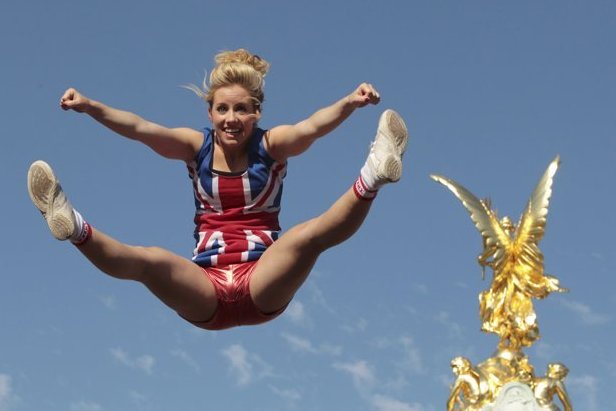 Image via pandawhale.com
When I first saw this photo, I thought this chick seemed a bit high. Maybe she was on a trampoline? You think?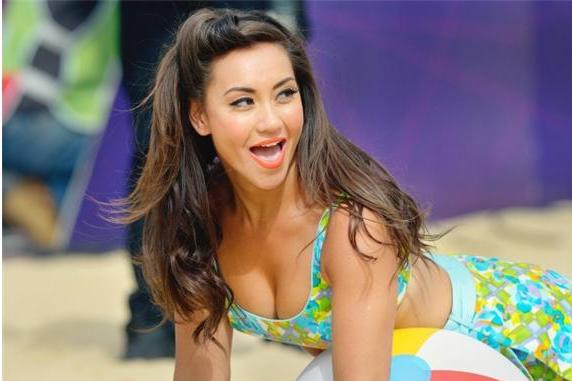 Image via leaderpost.com
Why use a beach ball? I did not get a chance to watch this dance, but I think it could have worked without one. The women are sexy, talented and props just slow them down.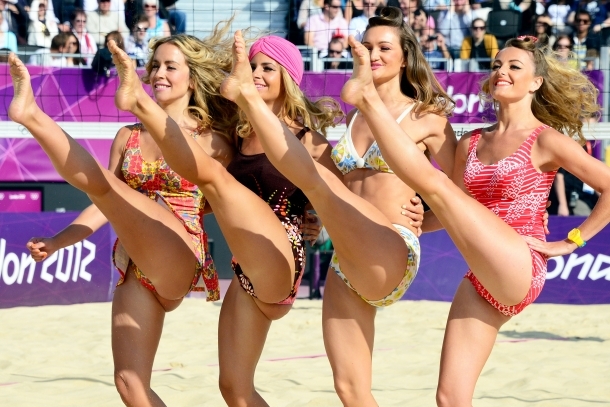 Image via nymag.com
Just because these women are beautiful doesn't mean they aren't talented. They worked very hard in the weeks prior to the Olympics. Remember, folks, they are professionals.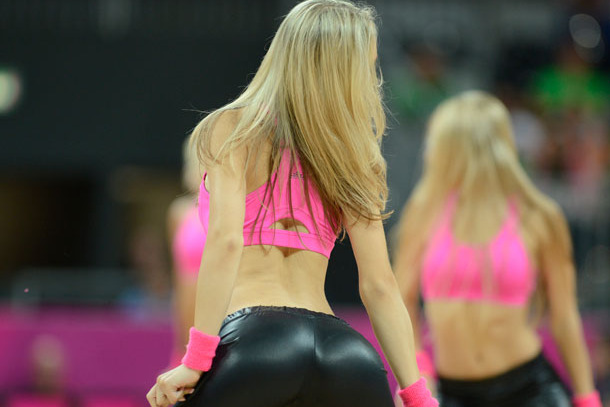 Image via nymag.com
Most of the uniforms worn by the Olympic cheerleaders seem like they were voted in by a group of college guys. Tight leather pants? Yep.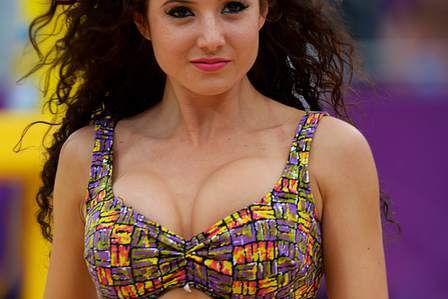 Image via suntimes.com
If this wasn't a great photo to summarize the women doing the Olympic cheerleading, I don't know what else to use. This underlines why we need cheerleaders every four years.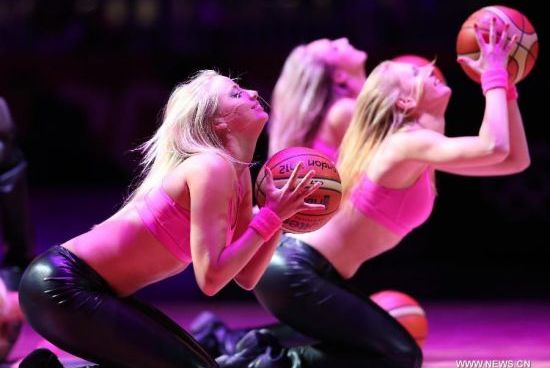 Image via english.sina.com
Not only was it entertaining to watch basketball at the Olympics, but it was great whenever someone called a timeout because we got to see these beauties for a few seconds.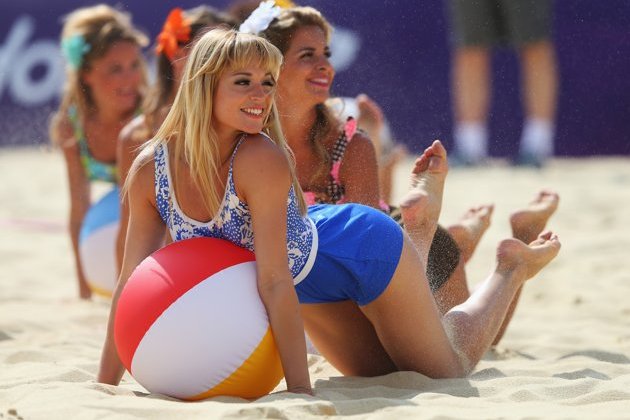 Image via sports.yahoo.com
London will go down as hosting one of the most successful Olympic Games in history. Too bad they might not get another one until 2098.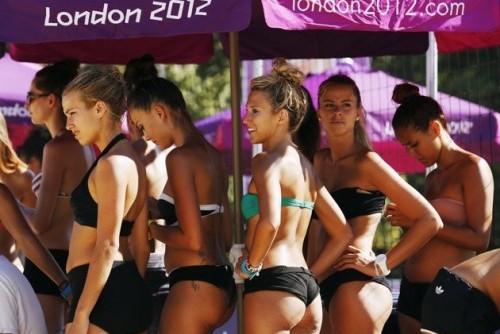 Image via tapiture.com
Yes, I could stand in the shade and I am just a guy in the shade. But when these women do it, it is hot cheerleaders being hot under an umbrella.