The Best Closer in Each MLB Franchise's History
Patrick McDermott/Getty Images
In baseball, the only thing that really matters is who is ahead at the end of the game.
That is why having a dominant closer is so important. There is nothing more frustrating than having a lead in the bottom of the ninth and losing it all of a sudden.
Closers often times have some of the most dominant personalities in baseball as well. It takes a special type of person to be able to handle the pressure that this role entails.
Today, we are going to celebrate the best closer from every MLB franchise. Even though closers were not used extensively throughout most of baseball history, there have still been plenty of great ones in recent history.
Arizona Diamondbacks: JJ Putz
Justin K. Aller/Getty Images
JJ Putz is of course still with the Arizona Diamondbacks, but even though he has only saved a grand total of 66 games in the desert, he is by far the most consistent closer they have had in their short history with a 2.65 overall ERA. They have gotten solid seasons from guys like Jose Valverde or Matt Mantei, but they had more struggles along with successes.
Atlanta Braves: John Smoltz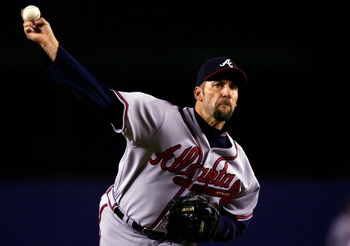 Jim McIsaac/Getty Images
John Smoltz is easily one of the best all-around pitchers in Atlanta Braves history, but his 154 saves are more than anyone else in franchise history. On top of that, he compiled all of those in four seasons out of the bullpen. Of course, he ended up going back to the rotation after this experiment in the bullpen, but he wasn't sent out of the role because of ineffectiveness.
Baltimore Orioles: Randy Myers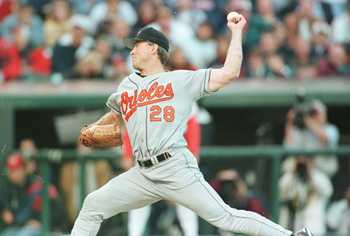 Doug Pensinger/Getty Images
Randy Myers only spent two seasons in Baltimore, but they were definitely impressive. He set a single-season franchise record in 1997 with 45 saves, and he had already saved 31 games in 1996. Although his save total only ranks fifth in Baltimore Orioles history, that dominant 1997 season earned him this position among the best closers in baseball.
Boston Red Sox: Jonathan Papelbon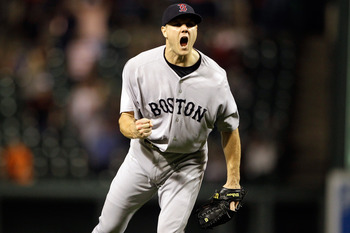 Rob Carr/Getty Images
Although Jonathan Papelbon just left the Boston Red Sox for a very lucrative contract with the Philadelphia Phillies, he is by far the best closer in Boston Red Sox history. While wearing a Boston uniform, he compiled an ERA of 2.33 and saved a franchise-best 219 games during that time. He holds five of the top 10 highest single-season save totals in Red Sox history, so he was really a no-brainer.
Chicago Cubs: Lee Smith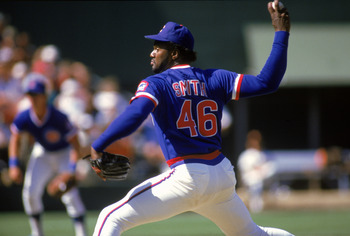 Stephen Dunn/Getty Images
Lee Smith was an incredible phenomenon. He was a closer, and he began his excellent career with the Chicago Cubs by throwing over 100 innings in three of his first four seasons. How many closers would do that? Of course, 180 of his 478 career saves were in the Windy City, and even though he ended up pitching arguably even better for the St. Louis Cardinals, he was the best closer in Chicago Cubs history.
Chicago White Sox: Bobby Thigpen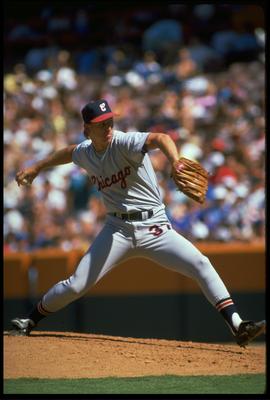 Stephen Dunn/Getty Images
Bobby Thigpen not only saved 201 games for the Chicago White Sox, but 57 of those came in 1990. During that season, he appeared in 77 games, saved 57 of them and ended up with a 1.83 ERA along with a 1.083 WHIP. He held the single-season saves record until it was recently broken by Francisco Rodriguez, but his season is still one of the best ever from our closer.
Cincinnati Reds: Francisco Cordero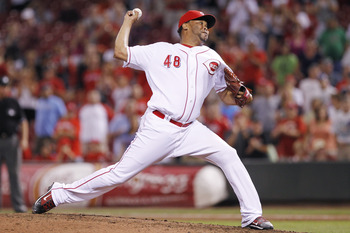 Joe Robbins/Getty Images
Francisco Cordero has pitched for six different teams in his MLB career, but he had his best tenure with the Cincinnati Reds. Over four seasons, he saved 150 games and posted a combined ERA of 2.96. That alone is a solid accomplishment, but he was also incredibly durable by appearing in at least 68 games in each individual season. He hasn't been doing that great this season, but he had a great career in Cincinnati.
Cleveland Indians: Jose Mesa
Harry How/Getty Images
Jose Mesa had a big personality, and he was shutting down games when the Cleveland Indians were among the best teams in baseball in the mid-1990s. The peak of his career was undoubtedly in 1995, when he led the American League with 42 saves and posted an insane 1.13 ERA. He moved around a lot in his career, but his best success came when he was a member of the Tribe.
Colorado Rockies: Brian Fuentes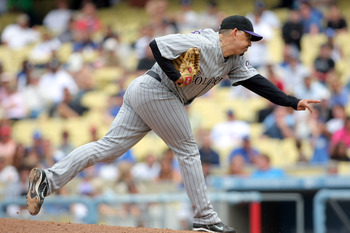 Harry How/Getty Images
Brian Fuentes is really one of the only strong pitchers that the Colorado Rockies developed out of their bullpen, but he was a solid pitcher in his own right. He saved 150 games in a Rockies uniform, and he actually survived the thin air with only a 3.38 ERA overall. Fuentes is definitely the obvious choice for the best closer in the history of the Colorado Rockies.
Detroit Tigers: Todd Jones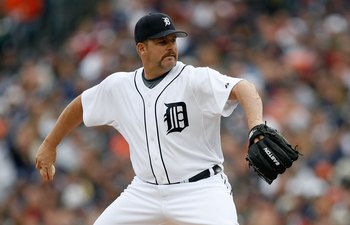 Gregory Shamus/Getty Images
Todd Jones had ups and downs as the closer for the Detroit Tigers, but the interesting part about his career came in 2000. That season, he saved American League-leading 42 games, but more interestingly, he came in fifth place in Cy Young voting that season. That season was also his only All-Star appearance, but he did save a total of 235 games while a member of the Tigers.
Houston Astros: Billy Wagner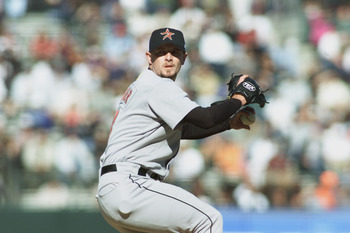 Jed Jacobsohn/Getty Images
Billy Wagner brought his electric arm and biting slider to the Houston Astros for nine seasons, and he established himself as one of the best closers in recent memory. He had five of the top 10 highest single-season save totals in Astros history, and he ended up with 225 total in Houston. He had one difficult season, but overall, his career in Houston saw him dominate the competition.
Kansas City Royals: Dan Quisenberry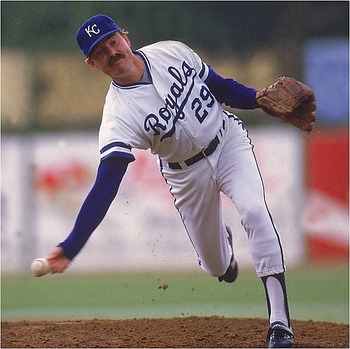 http://25.media.tumblr.com/tumblr_m6xykeZCrE1qbl67ao1_1280.jpg
Dan Quisenberry had a unique delivery, but it obviously worked for him. Over 10 seasons with the Kansas City Royals, he saved 238 games with a very nice 2.55 ERA. Of course, at this time, the Royals were having quite a bit of success, and Quisenberry was a huge part of that. It helps to have a strong closer, and those Kansas City Royals were no exception.
Los Angeles Angels of Anaheim: Troy Percival
Bernie Nunez/Getty Images
It takes a lot for me to not to have Francisco Rodriguez in the highest single-season save total in this position, but Troy Percival was too good for too long to pass up.
Over his 10 years in Anaheim, he saved a total of 316 games. Also, his 2.99 ERA is especially impressive given the fact that he was in the American League. Overall, he had an excellent career, and almost all of it came with the Los Angeles Angels of Anaheim.
Los Angeles Dodgers: Eric Gagne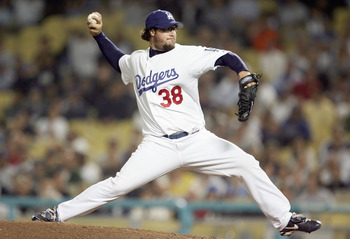 Jeff Gross/Getty Images
Eric Gagne was the closer for the Los Angeles Dodgers for three complete seasons. Before that, he was a starting pitcher, and after that, he got hit with injury problems before leaving the city. But in those three seasons, he put together 152 saves.
On top of that, during those three years, his highest ERA was 2.19. That type of dominance doesn't happen very often, and Gagne was a sensational talent.
Miami Marlins: Robb Nen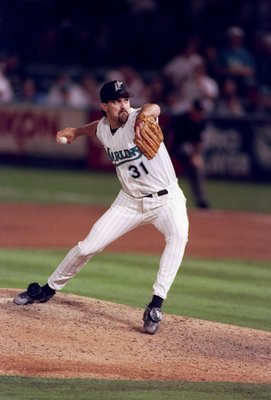 Jed Jacobsohn/Getty Images
Robb Nen was with the then-Florida Marlins when they won their first World Series title. While his save totals were not necessarily overwhelming, he struck out a ton of opponents and provided the anchor that they needed to hammer down the end of games.
Even though he eventually had more success as a member of the San Francisco Giants, he will forever be remembered in Miami Marlins history for his contributions to that memorable championship.
Milwaukee Brewers: Dan Plesac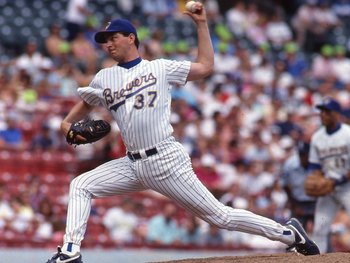 http://onmilwaukee.com/images/articles/pl/plesacmlbnetwork/plesacmlbnetwork_fullsize_story2.jpg
Dan Plesac stepped right into the closer's role for the Milwaukee Brewers during his first professional season, and even though he eventually ended up in more of a setup role for the rest of his career, he definitely was not a bad closer. His 133 career saves for the Brewers are the most in Milwaukee history, and he is the only member on this list that I can say I met personally. He is a very cool guy.
Minnesota Twins: Joe Nathan
Jonathan Daniel/Getty Images
Joe Nathan had some seasons where he was absolutely dominant for the Minnesota Twins. Between 2004 and 2008, he only posted one season's ERA over 2.00. In fact, during that stretch, he was in the top five in American League Cy Young voting twice. Although his tenure in Minnesota did not end on a high note, it does not diminish all the great performances he put together in the Metrodome.
New York Mets: John Franco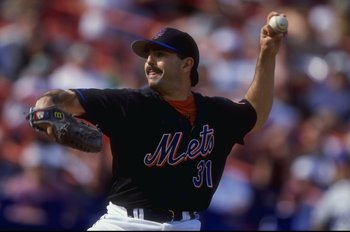 Al Bello/Getty Images
John Franco was one of the most durable relief pitchers in baseball history. He pitched 21 total seasons, and 14 of those were with the New York Mets. Over that time, he saved 276 games and posted a 3.10 overall ERA.
Of course, he did have a few difficult seasons at the end of his time in New York, so that ERA is a little bit inflated, but he was still one of the better relief pitchers in all of baseball history.
New York Yankees: Mariano Rivera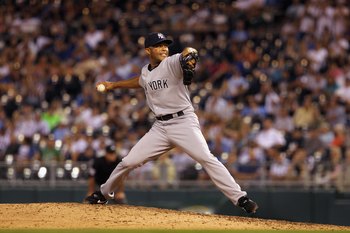 Jamie Squire/Getty Images
Mariano Rivera is quite possibly the best closer in baseball history. With his trademark cut fastball, he has saved an all-time leading 608 games for the New York Yankees, and the funny thing is that he started out as a starting pitcher.
His ERA has been under 2.00 for 11 of his 18 career seasons, so that is somewhat of a testament to the dominance that he has held over Major League Baseball.
Oakland Athletics: Dennis Eckersley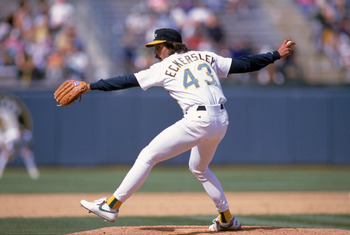 Otto Greule Jr/Getty Images
People must have thought that the Oakland Athletics were crazy. After all, Dennis Eckersley was an All-Star starting pitcher, and they wanted to turn him into a closer.
However, I don't think that Oakland ever regretted that decision. Even though he only spent nine years with the Athletics, he saved 320 games and had one of the best seasons in history when he posted a 0.61 ERA over 63 appearances in 1990.
Philadelphia Phillies: Brad Lidge
Rob Carr/Getty Images
Brad Lidge had a perfect season in 2008 with 41 saves in 41 opportunities, and he was incredibly valuable to the Philadelphia Phillies as they took World Series since 1980. The rest of his Philadelphia career was not nearly as strong, but because of that one season where he was incredibly valuable to the success of the team, he will go down in Phillies history.
Pittsburgh Pirates: Roy Face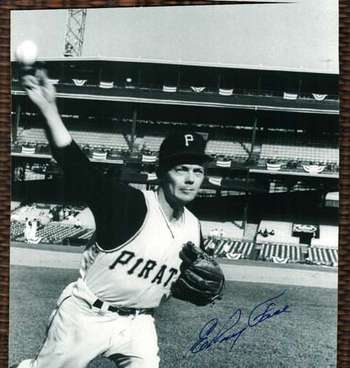 http://www.mainlineautographs.com/images/product_pics/ElroyFace_20110709734.gif
Roy Face was a closer before closers were cool. He began his career in 1953, but over his 15 years with the Pittsburgh Pirates, he won 100 games and saved 188 more. His most remarkable season was in 1959, when he never started a game, but he went 18-1 with a 2.70 ERA and 10 saves. There have definitely not been many stat lines like that in the history of baseball.
San Diego Padres: Trevor Hoffman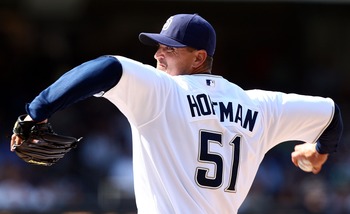 Donald Miralle/Getty Images
Trevor Hoffman saved 552 games as a member of the San Diego Padres, and just for perspective, that is more games than the next six top performers in Padres history. Seven of the Padres' top 11 single-season save totals are held by Hoffman, and Major League Baseball had a hard time figuring out his dominant changeup.
San Francisco Giants: Robb Nen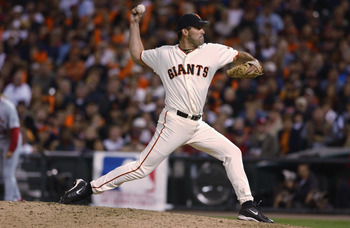 Doug Pensinger/Getty Images
I know that Robb Nen was already on this list, but when you're a great closer and you move to a new team in the middle of your career, that type of thing can happen. As a matter of fact, Nen did better with the San Francisco Giants than he had with the Florida Marlins. In just five seasons, he saved 206 games with a 2.43 ERA before injuries did his career in.
Seattle Mariners: Kazuhiro Sasaki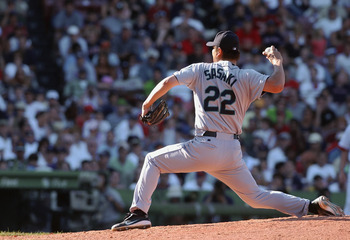 Darren McCollester/Getty Images
Kazuhiro Sasaki only spent four seasons total in Major League Baseball, but he had quite a bit of success with the Seattle Mariners. He was the Rookie of Year in 2000, and he followed that up with two All-Star performances. Even though his fourth and final season was not nearly as dominant, he still ended up with a career ERA of 3.14 with 129 saves.
St. Louis Cardinals: Lee Smith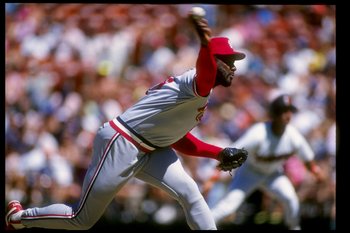 Stephen Dunn/Getty Images
Even though Lee Smith only spent just under four seasons in a St. Louis Cardinals uniform, during those campaigns, he led the National League in saves for two of those years. On top of that, he was the runner-up for the Cy Young Award in 1991. He did save a total of 478 games during his career, but some of his best work was in St. Louis.
Tampa Bay Rays: Danys Baez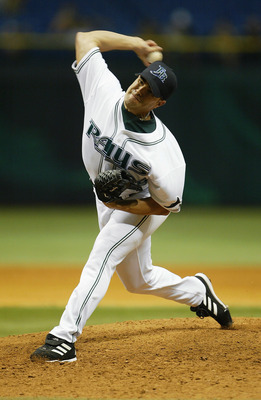 Jeff Gross/Getty Images
Danys Baez has not necessarily has a shining career in Major League Baseball, but when he was with the then-Tampa Bay Devil Rays for a pair of seasons, he put up his best work. He saved 71 games in those two years with a combined 3.21 ERA. He was never a closer again once he left Tampa Bay, but he still is the best closer in franchise history.
Texas Rangers: John Wetteland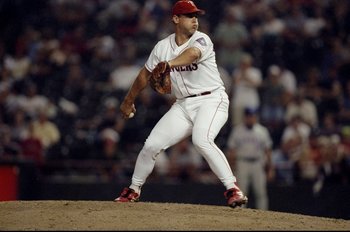 Stephen Dunn/Getty Images
John Wetteland was one of the premier closers of the 1990s, and he ended his strong career with the Texas Rangers. However, even though it was the end of his career, he was still able to put up 150 saves in four seasons. A pair of All-Star appearances also highlighted his twilight with the Rangers, but at least he went out on top with a strong performance.
Toronto Blue Jays: Tom Henke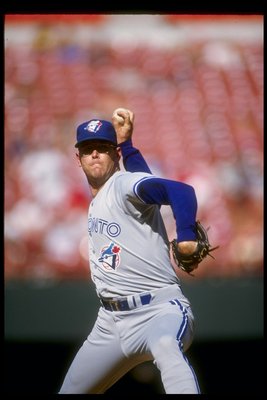 Stephen Dunn/Getty Images
Tom Henke only posted one ERA over 3.00 over his eight seasons with the Toronto Blue Jays. During that period, he saved 217 games and averaged way over a strikeout per inning. His 2.48 combined ERA is also a nice touch.
Overall, he was without a doubt the most talented closer in Toronto Blue Jays history with twice as many saves as anyone else in that uniform except for Duane Ward.
Washington Nationals: Jeff Reardon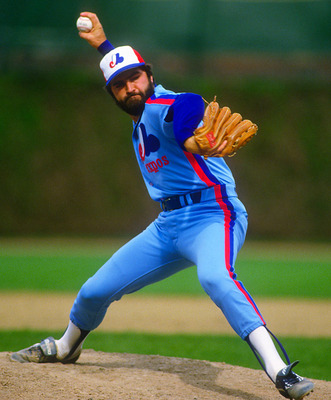 http://www.vesphoto.net/wp-content/uploads/2011/09/090711-Reardon-01.jpg
Jeff Reardon held down the back end of the Montréal Expos bullpen for most of the 1980s. He didn't necessarily strikeout a lot of opposing hitters, but he was still able to keep runners off the basepaths, as evidenced by his career 1.173 WHIP while wearing an Expos uniform.
His 152 saves with Montréal were the most in franchise history and made him truly the best closer that city had ever seen.
Whether you think I know everything or nothing about Major League Baseball, you should follow me on Twitter or become a fan on Facebook and keep in touch. I love hearing what you all have to say!
Keep Reading