Which NFL Teams Are Stuck in Neutral for the 2012 Season?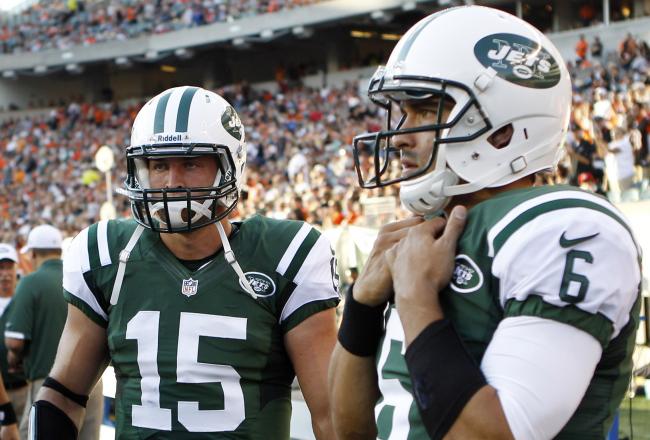 Frank Victores-US PRESSWIRE
Nothing is worse for an NFL team than being stuck in neutral.
Because of free agency and the logistics of the NFL draft, being in neutral can doom a team for years. Good free agents don't want anything to do with those teams—unless the teams overpay. The draft also becomes more difficult without the "sure thing" top pick given to a team that has bottomed out.
So what causes an NFL team to be stuck in neutral—unable to climb into the NFL's elite, but not bad enough to start rebuilding?
Mostly, it's issues at the quarterback position.
Sometimes a team feels it's "good enough" at the position or unable to truly get a game-changer at the position. The Chicago Bears were in this position for years. Yes, sometimes their defense was good enough to get them over the hump, but years without a franchise QB kept them from truly building a dynasty.
Other times, a team swings big and misses at quarterback—a draft pick or a big-name free agent that just doesn't pan out. The Cincinnati Bengals were in this boat after drafting Carson Palmer. In the seven years Palmer was a Bengal, the team was at or below .500 five times.
Sometimes the front office and/or the coaching staff is the underlying cause (see: Matt Millen's Detroit Lions). Other times, one phase of the game is so good, the other side doesn't seem to ever get the help it needs (see: Baltimore Ravens). Constant turnover, too, keeps teams at or below the middle of the pack.
So which teams are in neutral for the 2012 NFL season?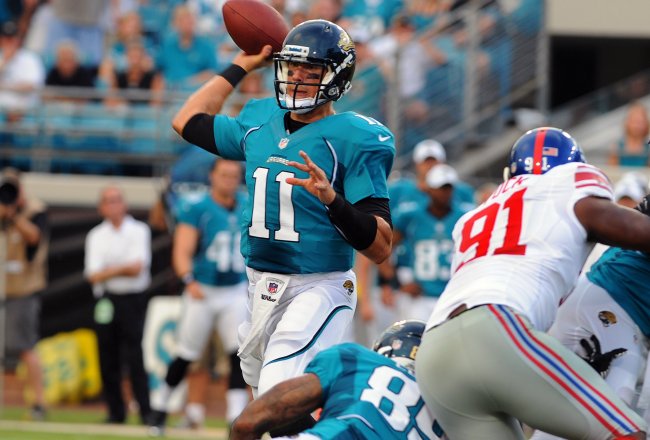 Al Messerschmidt/Getty Images
My feelings on Blaine Gabbert are no secret. Before he was drafted, the grade I gave him was equivalent to a fringe NFL starter with little to no chance to be "the man" for any team. Gene Smith had another opinion, however, drafting Gabbert 10th overall and handing him the keys to the franchise in Week 3.
Things did not go well.
Gabbert was historically bad in 2011, turning in one of the worst passing performances of all time. Yes, he had his excuses—the lockout, getting third-team reps throughout camp, lack of weapons—but it isn't like other rookie QBs haven't had similar excuses before.
It was a perfect storm for Gabbert, and he piloted the ship right into the rocks.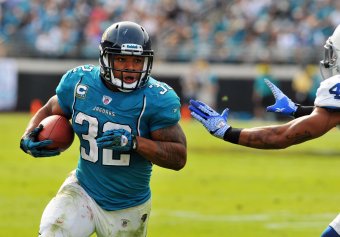 Al Messerschmidt/Getty Images
Take Gabbert out of the equation, and things are still in neutral. Mike Mularkey is average, at best, brought in for Gabbert's sake rather than being the best available coach on the market.
The offensive skill talent is mediocre as well with overpaid Laurent Robinson and overdrafted Justin Blackmon. Their best player, Maurice Jones-Drew, is holding out for more money—probably because he knows he's about to be run into the ground.
Yet, the Jaguars defense is solid.
Mel Tucker is a fantastic coach (by all rights, he should have been made head coach after being the interim last year). Players like Daryl Smith, Jeremy Mincey and Paul Posluszny are among the best in the NFL at their respective positions.
Expect the Jaguars to improve this year, at least from a win-loss standpoint. Seven or eight wins isn't out of the question, but lack of offensive firepower will keep the Jaguars from taking that next step. That step can't come until the Jaguars find a better quarterback.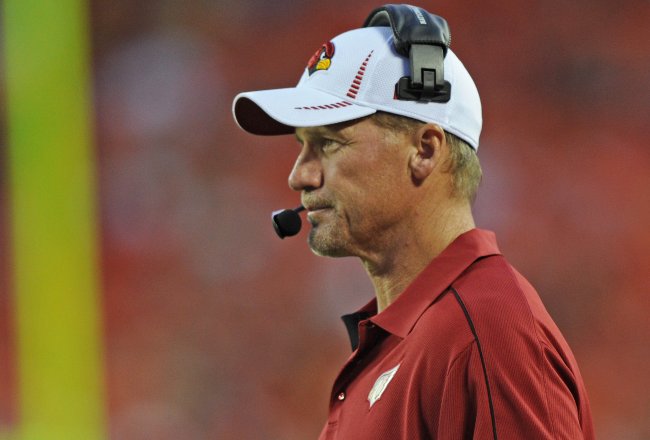 Peter Aiken/Getty Images
Speaking of horrible quarterback situations...
Kevin Kolb was brought over from Philadelphia last season and handed a six-year, $65 million contract (including $12 million guaranteed). Just over a year later, it looks like Kolb may not even be the starter in Arizona.
Second-year man John Skelton has more physical tools than Kolb and played so-so down the stretch in 2011 while Kolb was hurt. Although Skelton wasn't exactly lights out, the team won, and he appeared to have better chemistry with star receiver Larry Fitzgerald.
The problem with Skelton, like many strong-armed young quarterbacks, is that he doesn't make great decisions—trusting his arm too much—and he doesn't always deliver a catchable ball.
No matter who starts at quarterback, the offensive line is a mess, and the running back situation is tenuous with both Beanie Wells and Ryan Williams dinged up. The defense should be better in its second year under Ray Horton, but that hasn't been the case through two preseason games.
The Cardinals are good enough to compete with most teams, and once their running game gets going, the offense will look a little more potent.
However, competing and winning in the NFL are two very different things. Without an offense that can move the ball efficiently through the air and without a defense that can get stops, it will be a long season in the desert.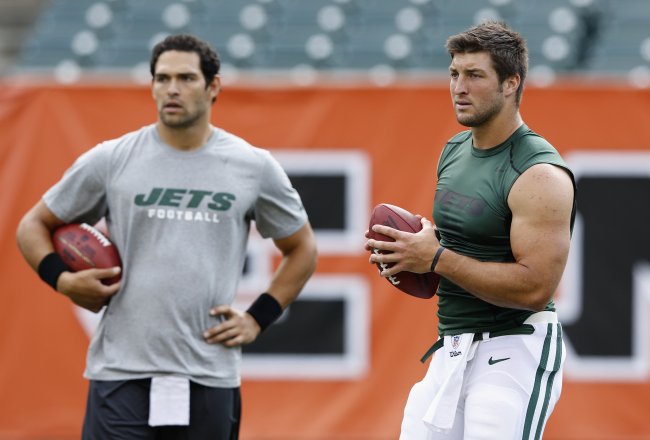 Joe Robbins/Getty Images
The Jets have a reason to believe that they're only a few pieces away. Last year, the Jets were 8-8 and coming off of two straight AFC Championship appearances. A closer look at the roster, however, reveals some systemic problems with the talent level.
Shonn Greene is one of the worst starters in the entire league. He has zero burst and consistently fails to break or elude tackles. Greene is a fair linear athlete that can take advantage of what the Jets offensive line gives him, but he does not create on his own.
At quarterback, the Jets have settled for Mark Sanchez. He's consistently failed to win games on his own in the NFL and has been a byproduct of his surroundings. While some fans hope that it was Brian Schottenheimer who was holding him back, new offensive coordinator Tony Sparano hasn't had a history of dynamic quarterbacks either.
Add in Tim Tebow and this situation becomes a mess.
How much will Tebow spell Sanchez in short-yardage situations? How will Sanchez react to coming off the field? Will the new receivers and Sanchez find chemistry in spite of Tebow's presence?
The Jets tried to get better protection for Sanchez in the form of Jeff Otah, who subsequently failed his physical. Wayne Hunter returns in 2012, and the pass-rushers in the AFC East are lining up to make bank against him.
Speaking of pass-rushers, the Jets are still looking for a few good men.
First-round pick Quinton Coples has a lot of upside, but he also has a history of lazy play. Even if Coples is a complete stud, the Jets were middle of the pack with 35 sacks as a team last year. It will take a group effort from a team that looks more and more like it is underachieving.
Unlike the other teams on this list, the Jets don't need an overhaul, but they do need help in more places and to a greater degree than they would admit.
Michael Schottey is the NFL National Lead Writer for Bleacher Report and an award-winning member of the Pro Football Writers of America. Find more of his stuff alongside other great writers at "The Go Route."
This article is
What is the duplicate article?
Why is this article offensive?
Where is this article plagiarized from?
Why is this article poorly edited?