5 NHL Milestones to Look Forward to in 2012-2013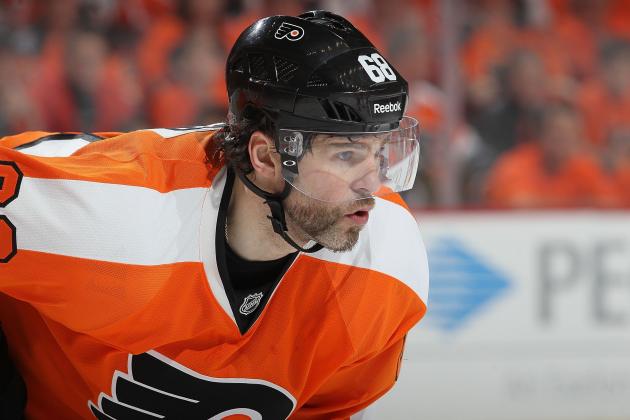 Jim McIsaac/Getty Images

Last season, NHL fans witnessed several impressive milestones accomplished by some of the league's best.
Calgary Flames captain Jarome Iginla notched his 500th career goal while teammate and goalie Miikka Kiprusoff won his 300th game in net.
Fans also witnessed three different players reach the 400-goal mark as Ilya Kovalchuk, Marian Hossa, and Daniel Alfredsson all put their names in the hockey history books.
Not all milestones last year were good ones—New Jersey Devils' goalie Martin Brodeur found yet another record to break as he became the goalie with the most regular season losses in NHL history with 371 losses.
This season will be no different—several players are looking to reach their own personal milestones in the 2012-2013 season.
So let's take a look at five exciting milestones to watch for in what should be an exciting new season of hockey.
Begin Slideshow

»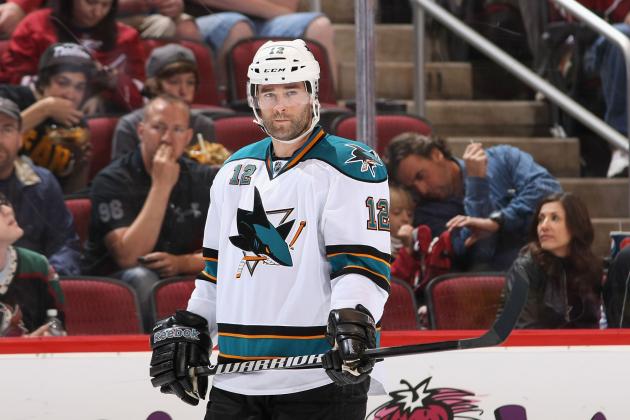 Christian Petersen/Getty Images

Although it will take him a few more games than Kovalchuk, Hossa or Alfredsson, San Jose Sharks' center Patrick Marleau has an opportunity of scoring his 400th career goal in 2012-2013.
The 32-year-old finds himself just 13 goals shy of becoming the 88th player to achieve this milestone.
In the past two seasons, Marleau has played in every game and registered more than 30 goals in each season.
The 14-year veteran could have a down year in 2012-2013 and still reach 400, but his consistency in past seasons has shown that is highly unlikely in the upcoming year.
Marleau will try to help lead the Sharks to the Stanley Cup Finals for the first time since coming into the league in 1991.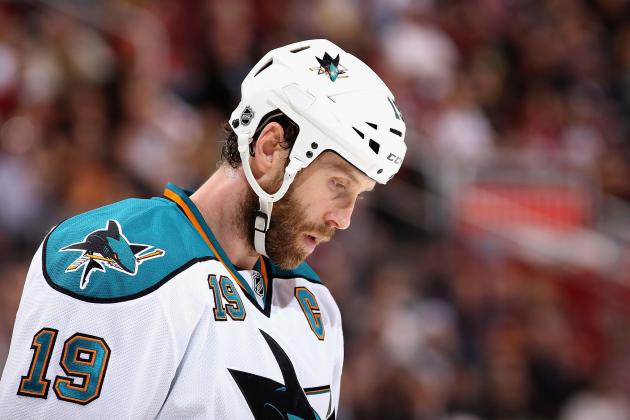 Christian Petersen/Getty Images

Patrick Marleau is not the only Shark on the brink of a major milestone. The team's captain, Joe Thornton, is close to achieving his 800th career assist.
In his 14-year career, the London, Ontario native has become an assist machine, averaging 67 assists a season since joining the Sharks in 2005, with a career-high 92 in the 2006-2007 season.
The 33-year-old registered 59 assists last season and is just 46 away from breaking the 800 mark.
By doing so, Thornton would become only the 30th player to tally 800 assists in the NHL, adding his name to a list that includes Mark Messier, Mike Modano, Steve Yzerman, and Wayne Gretzky, to name a few.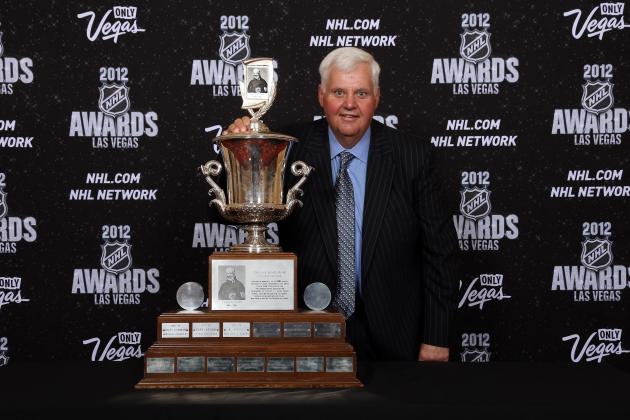 Bruce Bennett/Getty Images

There are not a lot of active coaches in the NHL that have achieved more than St. Louis Blues' coach Ken Hitchcock and Buffalo Sabres coach Lindy Ruff.
Both have led their respective teams over the years to several playoff appearances, as well as a Stanley Cup Final when Hitchcock's Dallas Stars defeated Ruff's Sabres.
Ruff has yet to return to the Cup Finals, but is determined to lead the Sabres back again.
The 2012-2013 season will be a big year for both coaches as they are on the verge of becoming only the 11th and 12th coaches in NHL history to win more than 600 games.
Hitchcock is only 24 wins away, which should be an easy achievement if the Blues play like they did last year. Ruff will need 35 wins to join the elite group.
The Sabres only won 39 games last season, missing out on the playoffs. This could prevent Ruff from achieving 600 wins this year if they cannot turn around their misfortunes.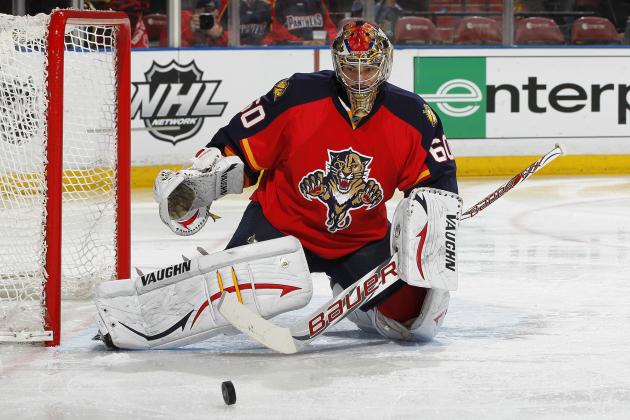 Joel Auerbach/Getty Images

There will be two goalies this season looking to become the sixth and seventh active players to surpass the 300-win mark.
Florida's Jose Theodore has had an up and down 15-year career, playing with several different teams as both a starter and a backup.
However, last season, the 35-year-old helped lead the Panthers from worst to first with their first playoff berth since 2000.
Theodore is just 18 wins away from the achievement and should be able to accomplish it with ease this season.
Tomas Vokoun, on the other hand, may have a tougher time achieving the win mark. He will currently serve as the backup behind Marc-Andre Fleury of the Pittsburgh Penguins.
Vokoun will have a limited amount of opportunities to pick up victories; he is 13 wins away from cracking 300.
Fleury's backup last season, Brent Johnson, only started 16 games, so Vokoun will have to be on his A-game to break 300 in 2012-2013.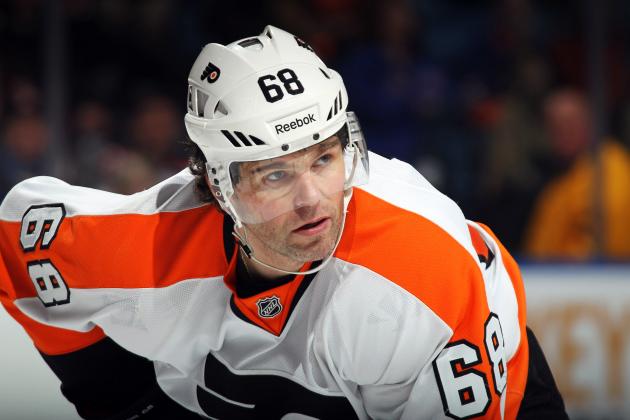 Bruce Bennett/Getty Images

One of the Dallas Stars' latest additions, Jaromir Jagr, has an opportunity to put his name among the NHL's elite this season.
The 18-year veteran registered 19 goals and 35 assists in his one and only season in Philadelphia last year.
If he can put up similar numbers or better with the Stars this year, the 40-year-old could find himself in the top 10 in goals scored and assists.
Jagr currently sits 11th on the all-time goals list with 665 goals, just three behind Hall of Famer Luc Robitaille.
The two-time Stanley Cup winner could also pass former teammate Mario Lemieux, who currently sits ninth with 690 goals, but Jagr will have to have a monster season to do so.
Jagr is also just 12 assists away from his 1,000-career assist and just 46 away from cracking the top 10 all time.
If the seventh-time All-Star can put together another impressive season, he will help cement himself as one of the greatest hockey players of all time.