WWE's Rising Stars Are Too Generic in Appearance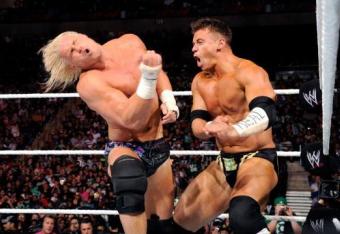 All Photos from WWE.com

Expectation is slowly rising amongst certain sections of the WWE Universe as numerous technically sound, wrestlers push themselves onto the company's main roster.
These young men and women are the first generation since the end of the territory system to possess years of in-ring experience. This can be attributed to WWE's new-found acceptance of former independent wrestlers, and improved fighter management that stops too many green newcomers being exposed on national television.
Yet many of these new wrestlers have failed to make an impact on the public at large.
Several reasons have been suggested as to why these seemingly surefire superstars have fallen short of the mark. These range from blaming the PG status of the current WWE product to laziness once a superstar has made it to the big time, and all seem to have some degree of merit.
One aspect that is not discussed as much is the generic look of wrestlers and how this effects their ability to differentiate themselves to fans, especially the casual ones.
The problem can be seen at the very top of the WWE and it trickles down.
Take the four wrestlers who raised their profile most in 2011: CM Punk, Daniel Bryan, Cody Rhodes and Dolph Ziggler . From the neck down their in-ring gear is very similar, with only the colour scheme and Punk's tattoos revealing their identities.
Obviously the trunks, knee pads and wrestling boot combo is very traditional and have been worn by many greats over the years, but that was from an era where marketability was far less important.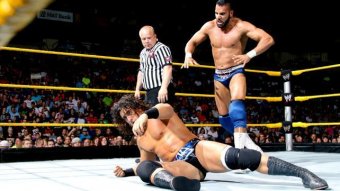 Hulk Hogan showed the positive effect of an eye catching outfit in the mid 80's and finding a unique look has been critical in getting many stars over. Ric Flair started in the era of traditional wear which he kept to his whole career, but his entrance coats and slick suits are how he is remembered.
Arguably John Cena's cut off shorts were a big part of him being noticed when he was an upcoming superstar.
The two cases where the traditional look has been very successful in the modern era are The Rock and Stone Cold Steve Austin, but this was against the backdrop of the Attitude Era where everyone else was wearing something different.
Their 'back to basics' attire was a unique selling point in that atmosphere, whereas it has become monotonous now.
This repetitiveness of appearance can be seen again and again on NXT, where superstars who have made the main roster like Drew McIntyre and Antonio Cesaro are dressed just like well thought of newcomers like Seth Rollins.
How can new talent possibly be noticed when so many others who are already in front of them have the same, or at least a very similar, look.
Some may wonder why a wrestler's look is so important when the ability to perform should take precedence, but there is no getting away from the fact that wrestling, and the WWE especially, is as much about the entertainment as it is the sport.
The wrestling industry relies on the fan's feelings towards different characters to work as a medium, so confusion between these individuals only leads to lost viewers and curtailed careers for some talent.
A change towards more varied in-ring wear may seem to be a small step, but it could help some talent in their quest to get over with the audience and this would likely to be a winning situation for all parties.
This article is
What is the duplicate article?
Why is this article offensive?
Where is this article plagiarized from?
Why is this article poorly edited?