WWE News: 4 Explanations for Cancelled World Title Match at SummerSlam
Photo courtesy of WWE.com
Major WWE news hit the Internet last night, after the controversial World Heavyweight Championship match on Smackdown resulted in General Manager Booker T cancelling the Sheamus vs. Alberto Del Rio title match at SummerSlam.
Steve Carrier of TWNPNews.com reports:
Playing up to WWE storylines, Sheamus vs. Del Rio for the World Title at SummerSlam next Sunday has been cancelled according to Smackdown GM Booker T.

WWE released a backstage interview with Booker T, who cancelled the SummerSlam match. This was in response to Del Rio pre-empting the title match between Sheamus and Del Rio on Smackdown.
Though this revelation may just be part of the latest Smackdown storyline, it remains somewhat unclear exactly how that storyline will end.
This article takes a closer look into the possible outcomes of this unexpected situation.
No Title Match at SummerSlam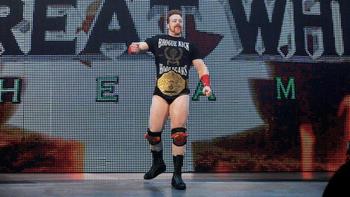 Photo courtesy of WWE.com
This seems the least likely outcome of all.
Granted the World title has fallen slightly behind the WWE Championship as the company's most important belt in recent years, but to leave it out of one of the biggest pay-per-views of the year is completely nonsensical.
With complaints that the Sheamus vs. Del Rio feud was getting rather monotonous, this cancellation may just be a work to stir up interest in the match before SummerSlam.
I remain fairly certain that the title will feature on the SummerSlam card in some capacity.
Sheamus vs. Alberto Del Rio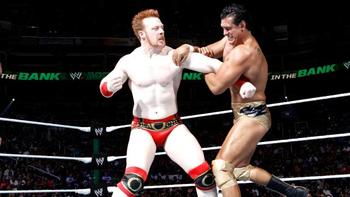 Photo courtesy of WWE.com
And if it is a work?
Well the company may simply revert back to the original plan of Sheamus vs. Del Rio at the upcoming PPV, in the hope that the "cancellation" will rekindle the interest in a feud that has dragged on for too long in many people's eyes.
Perhaps a stipulation will be added to keep things fresh? A cage match would seem to be the most likely option in order to prevent any outside interference on Del Rio's behalf.
Nonetheless, simply announcing next week that the match is back on with nothing new to add would be a strange move.
Although I for one find myself much more interested in this storyline now.
Sheamus vs. Randy Orton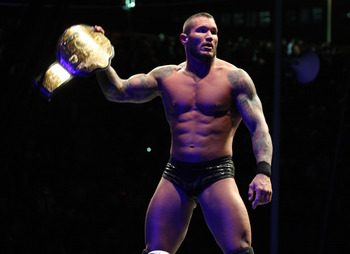 Gallo Images/Getty Images
Leaving Randy Orton out of SummerSlam would be the most questionable call of all.
If his exclusion is further punishment for his recent suspension, his 60-day "vacation", thus forcing him to miss Raw 1000 in his hometown, was punishment enough.
And though The Viper recently claimed that he would not be at the show, since when have we been able to take the word of WWE superstars as the truth?
It all seems to be part of much bigger plan.
Though a feud with Sheamus has no build, Orton is no stranger to the main event scene and will therefore fit in straight away. Plus, he's enough of a draw to capture the fans' interest without the need for a major angle heading into the PPV.
Could the cancellation see Orton become the next World Heavyweight Champion?
Sheamus vs. Alberto Del Rio vs. Randy Orton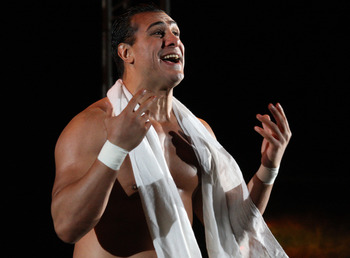 Gallo Images/Getty Images
For me, this option seems highly likely.
Though Del Rio has supposedly had his match "cancelled", to leave him out of SummerSlam after having been featured so prominently in recent weeks would render his recent segments pointless. That doesn't seem to be a likely move from the WWE.
Furthermore, Orton's clash with Del Rio a week ago on Smackdown certainly suggested that a match including all three men could well be on the cards, and this week's revelation only adds to that possibility.
Though two triple threat title matches in one PPV may be inadvisable, both matches would possess enough intrigue to make them each worth watching.
Conclusion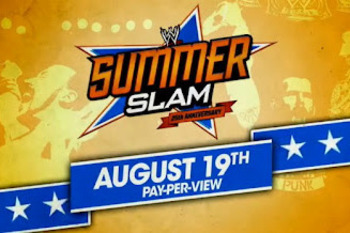 Personally, I would be quite happy to see Sheamus vs. Del Rio providing there is a stipulation added.
However Del Rio's character has become stale in many people's eyes and another match between him and Sheamus may not go down well with the crowd.
Having this storyline culminate with the inclusion of Randy Orton would certainly be popular, while removing Del Rio from the match entirely would be illogical.
Hence, a triple threat match seems to be the most likely call from the WWE.
But what do you think? Has Booker T's announcement made you more interested in this storyline and the resultant SummerSlam match?
Comment below with your thoughts on this ever-evolving situation.
Keep Reading