Previewing the Best NFL Cheerleader Calendars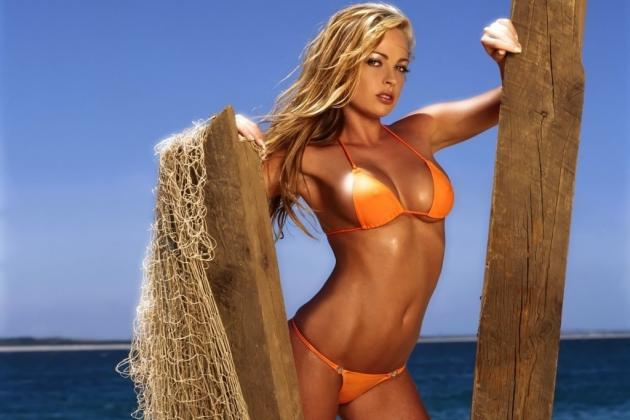 Image via ebay.com
In 1954, the Baltimore Colts changed the way we watched the sport of football. They added cheerleaders to the sidelines.
Since then, we have watched the women climb the rankings and continue to grow in beauty and talent. With shows like Dallas Cowboys Cheerleaders: Making the Team, we have all become fans of the sexy women roaming the sidelines.
And thankfully, they all do photo shoots. Most teams just love to keep them a secret; I am not sure why you would want to hide the beauty of an NFL cheerleader in a bikini, but what do I know? I am just one man.
But from the furthest corner of the Internet to your computer screen, I have found some of the sexiest pictures from the 2012-2013 NFL cheerleader swimsuit calendars for you to enjoy.
Begin Slideshow

»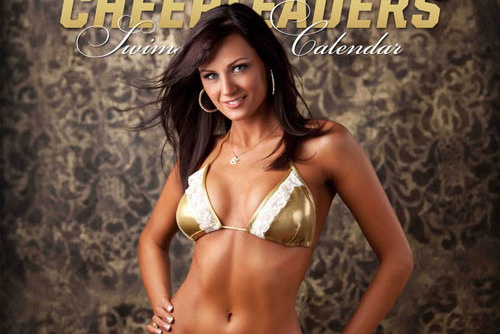 Image via ultimatecheerleaders.com
The Minnesota Vikings play football in one of the coldest environments in sports. But their cheerleaders are among the hottest in the world. Funny how that works.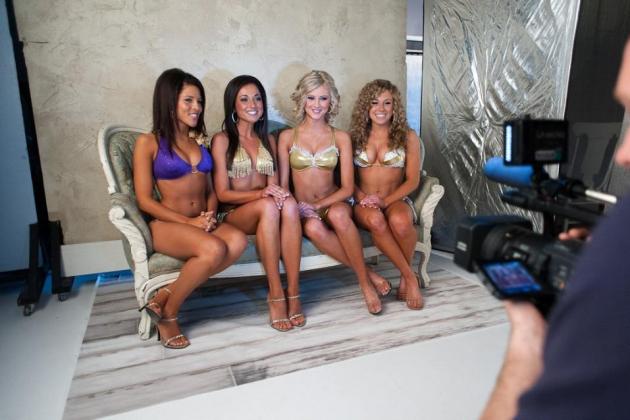 Image via vikings.com
If you could pay me to write about four beautiful women sitting on a bench in a bikini, I would cry and thank you for making me the luckiest man alive.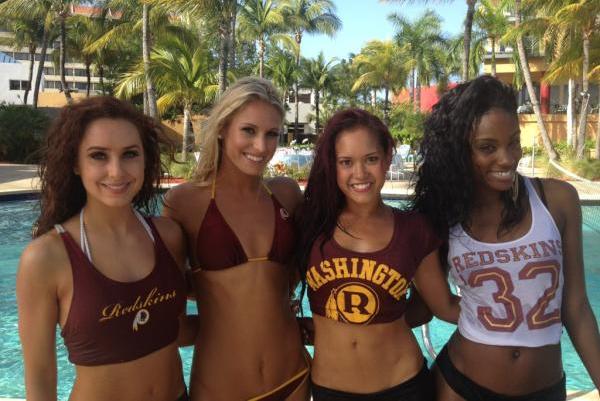 Image via redskins.com
Someone told me RGIII has a girlfriend. Good for him. Because these women in Washington will make it tough for any man.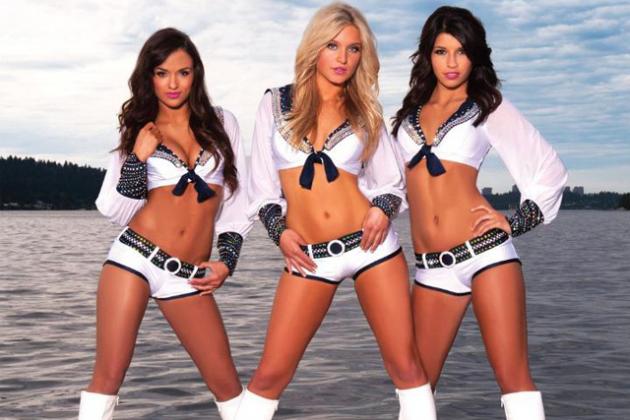 Image via ultimatecheerleaders.com
Did you know it rains in Seattle eight months of the year? For the other four months, they play football. Nice!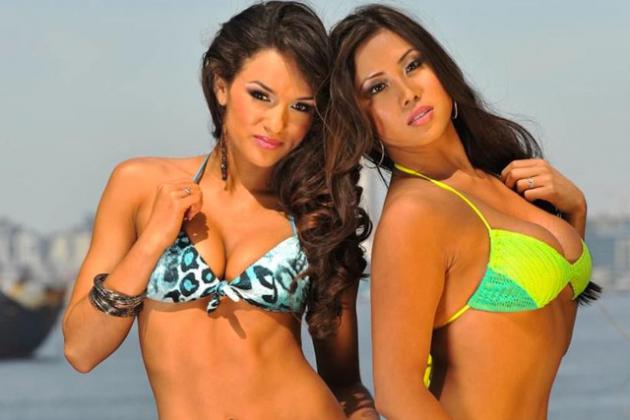 Image via ultimatecheerleaders.com
I needed more proof that the Seattle Sea-Gals were sexy in bikinis. Yes, yes they are.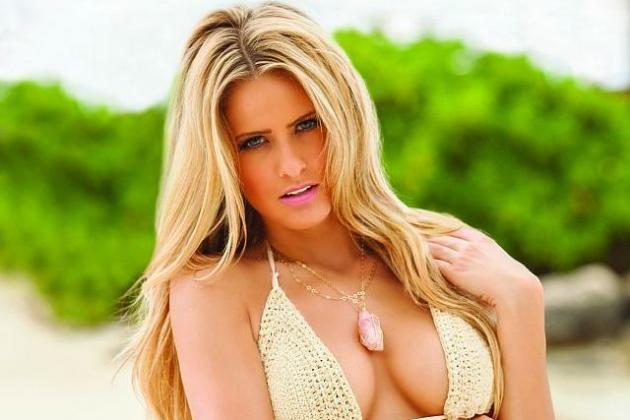 Image via ultimatecheerleaders.com
This is the season of the Eagle. At least, that is what Michael Vick's dry-erase board says.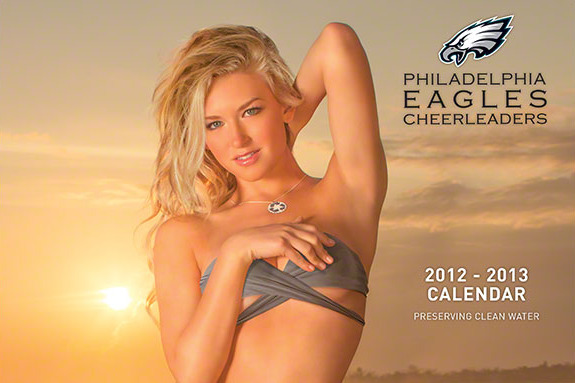 Image via philadelphiaeagles.com
Who cares about football at a time like this? There are beautiful women in bikinis posing on the beach at sunset. Nothing else matters.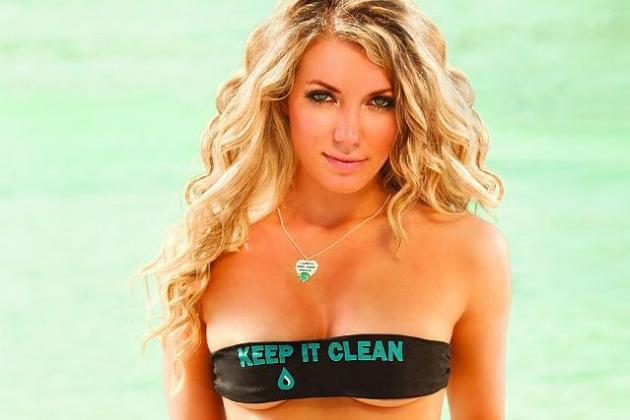 Image via ultimatecheerleaders.com
Keep it clean. So many jokes, so little time. But you have to give credit to the Eagles cheerleaders for donating a portion of the calendar sales to preserve clean water.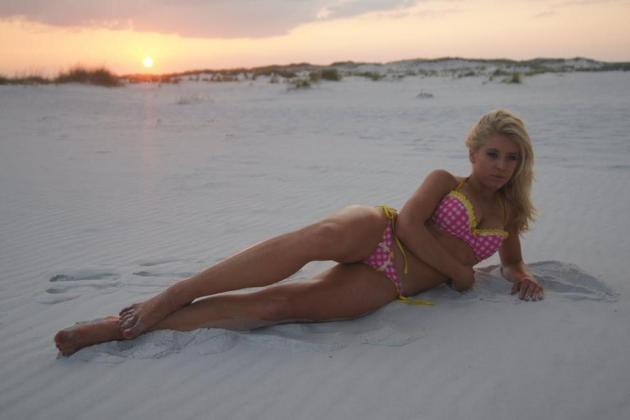 Image via titansonline.com
I am still waiting for the Tennessee Titans to make it to the Super Bowl under new head coach Mike Munchak. Maybe next year. Or the next one.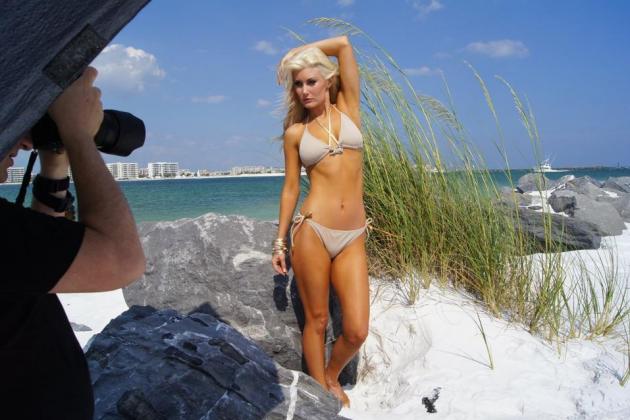 Image via titansonline.com
At least their cheerleaders know how to pose. Why can't I ever run into these photo shoots when I go to the beach?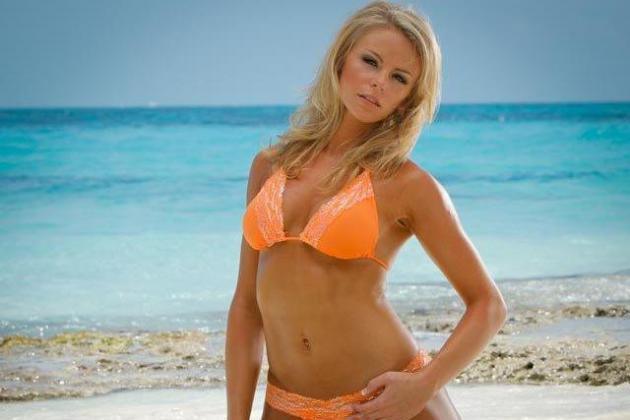 Image via denverbroncos.com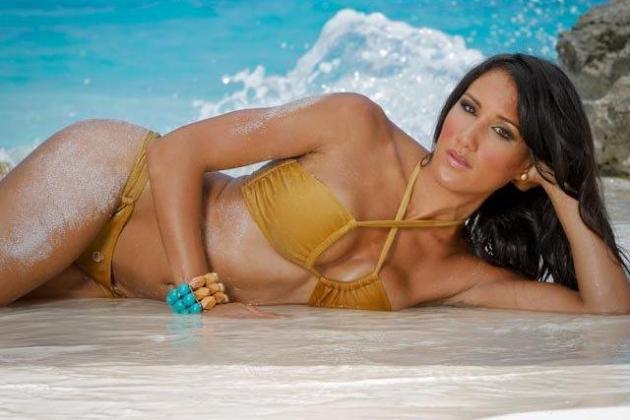 Image via denverbroncos.com
Uh, I think I will have to invest in these NFL calendars to keep track of my days next year.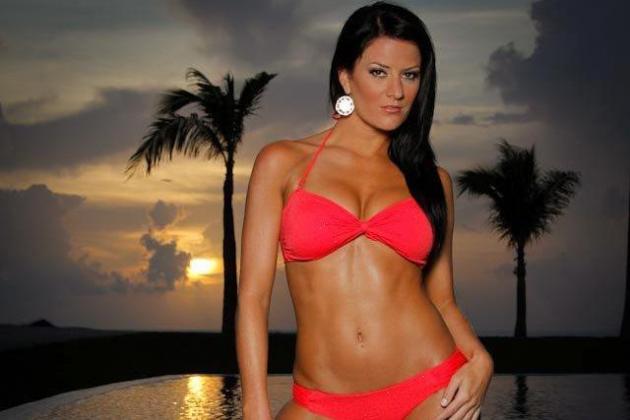 Image via denverbroncos.com
Yes, the Denver Broncos are Peyton Manning's team. Does anyone think otherwise? If so, go to bed early tonight, because you need some rest.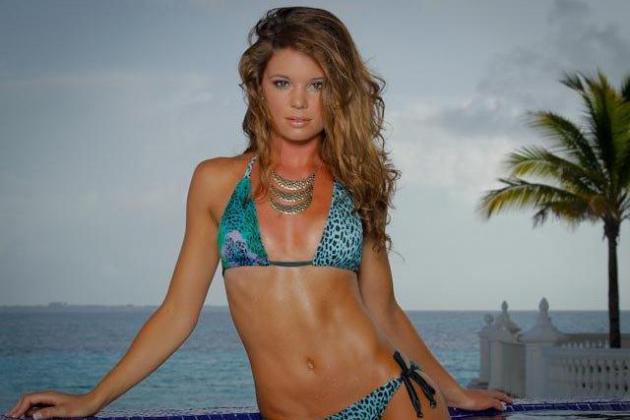 Image via denverbroncos.com
Yes, they are stacked. But not the way you are thinking. OK, maybe a little like that way.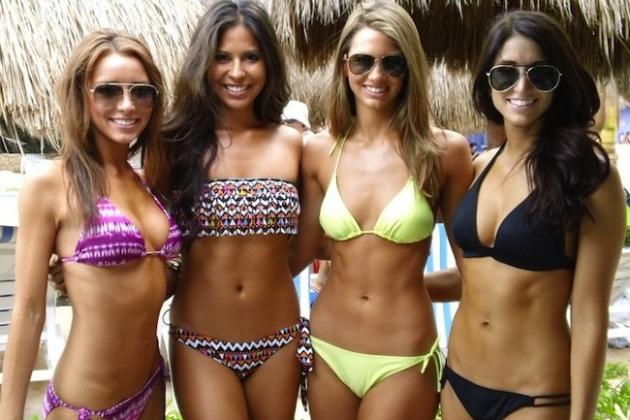 Image via athlonsports.com
In Dallas, cheerleading is not just something to do on the weekend. It is a lifestyle.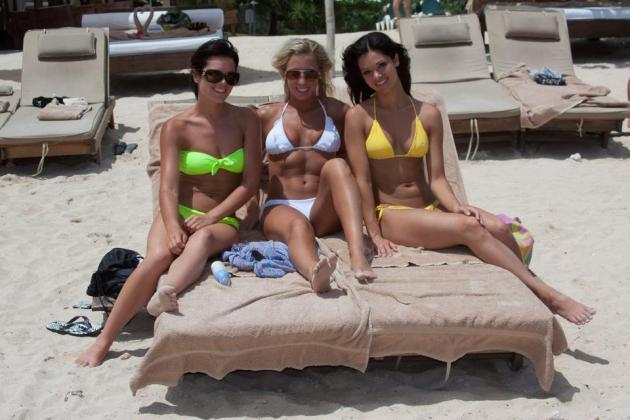 Image via patriots.com
When will we finally get to see the women of New England show off their calendar without us having to purchase the calendar? It won't hurt sales. Trust me, New England.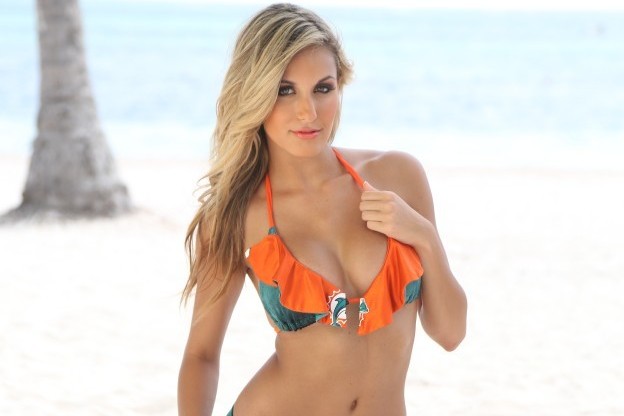 Image via miamidolphinscheerleaders.net
If you needed two more reasons to follow me down the path of righteousness, I have another couple of women from the Miami Dolphins to lead the way.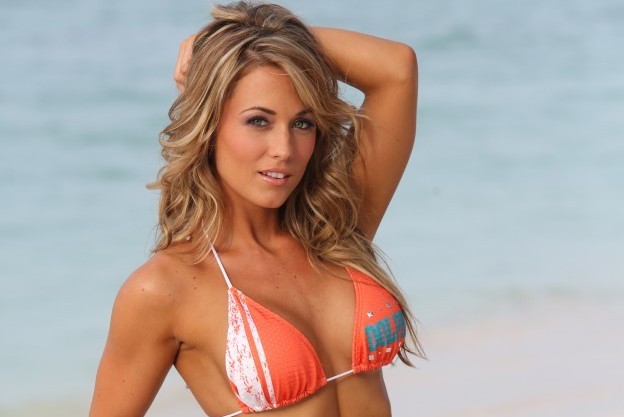 Image via miamidolphinscheerleaders.net
The women in Miami make this contest unfair. Not only are they smoking hot, they are gorgeous, too. That is like double the flavor, double the fun of hottness, ya'll.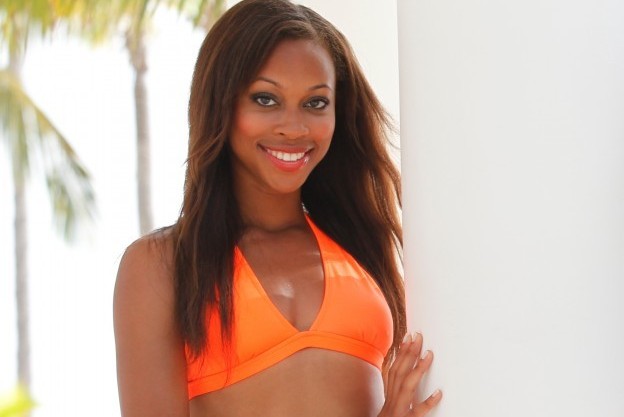 Image via miamidolphinscheerleaders.net
As a writer, it is not a good thing to be speechless. However, this Miami Dolphins cheerleader team has got me at a loss for words.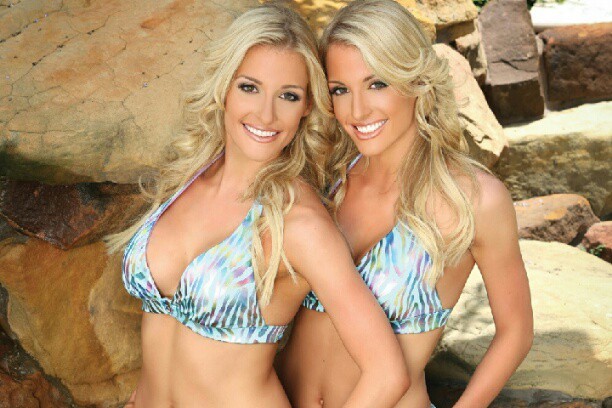 Image via blog.houstontexans.com
Gorgeous twin sisters? That are also cheerleaders? And they are wearing matching bikinis? Was this ever a contest?