Robin Van Persie Transfer Saga: Finding the Truth Amongst the Fiction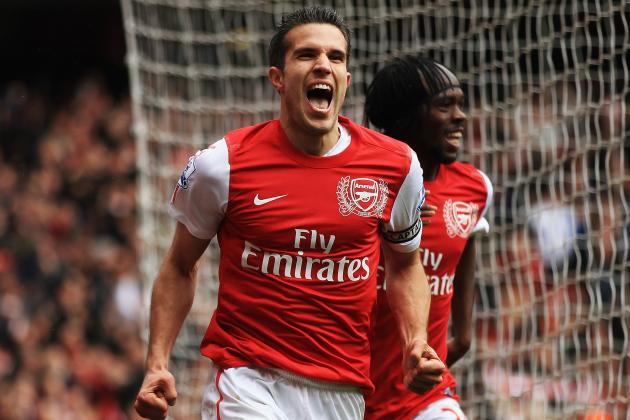 Bryn Lennon/Getty Images
What jersey will van Persie be wearing in September?
According to the Merriam-Webster Dictionary journalism is defined as writing characterized by a direct presentation of facts or description of events without an attempt at interpretation.
The reason I checked the true meaning of journalism is because there seems to be very little of it in connection with this summer's biggest football soap opera. The ongoing saga of where Robin van Persie will be playing as of September 1st continues to rage non-stop. The only thing that is certain is that the majority of stories covering the subject appear to lack facts and be based more on interpretation.
The one true fact at the center of it all was the announcement that van Persie would not be signing a new contract with Arsenal. The statement was published on van Persie's own personal website, but even that has been questioned. Speculation still exists that the "update" was actually released by van Persie's agent Kees Vos on behalf of his client.
Outside of this announcement the reporting has been comical at best. Here's a look at some of the best speculative headlines
Begin Slideshow

»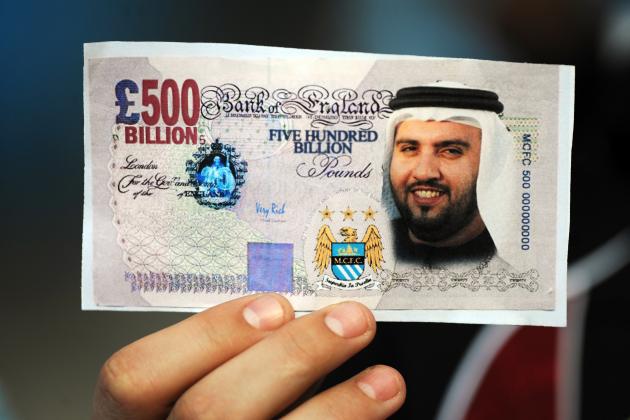 Shaun Botterill/Getty Images
What Sheikh Mansour wants his money can buy
"Manchester City Strike Agreement for Arsenal's Robin van Persie"
This one appeared way back in March in The National based in the United Arab Emirates. Of course this just happens to be the country where Manchester City's owner, Sheikh Mansour lives and is a member of the ruling family of Abu Dhabi.
This story is attributed to "sources" and claims both clubs have accepted a provisional deal worth £10.9 million a year.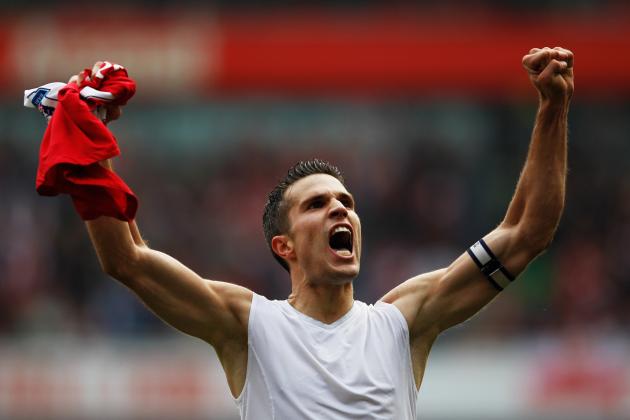 Paul Gilham/Getty Images
RVP celebrating in front of the Arsenal fans
"Why the Arsenal Vibe is That RvP Will Stay a Gunner"
The transfer saga of the summer takes another twist...
This Mirror headline must have put a smile on the face of many Arsenal fans. Upon reading the article, however, there is not one attributable quote or fact. The entire article is pure speculation based on a "vibe".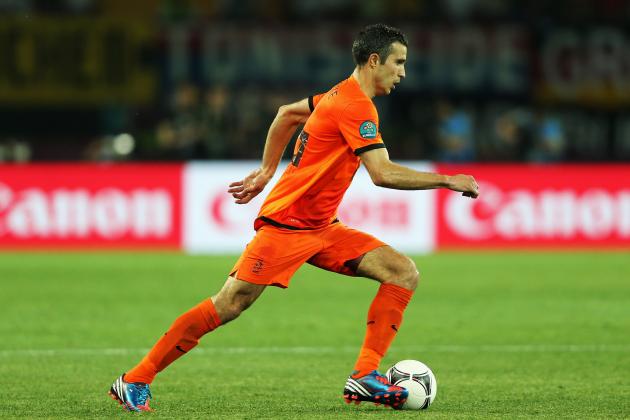 Ian Walton/Getty Images
The Dutch striker is in demand
"Dutch Auction: Arsenal Finally Admit They Will Sell Robin van Persie...For £30 Million"
The Mirror's Steve Stammers goes from reporting van Persie will stay, to van Persie will be sold. The article states that Arsenal chairman Peter Hilll-Wood admitted that the club could not compete with some of the bigger spending clubs, but there is not one actual quote to be found. The story mentions that van Persie is being tracked by Manchester City, Juventus and Paris St. Germain.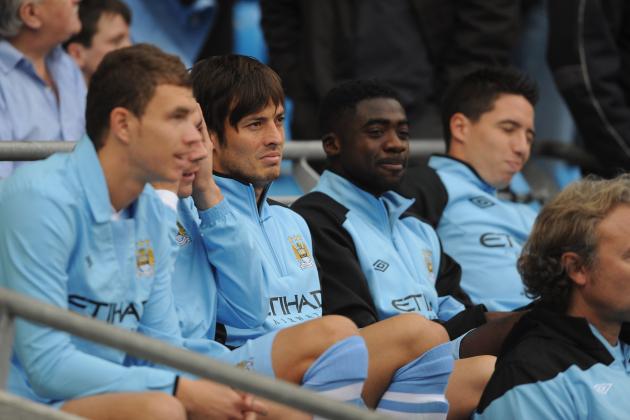 Michael Regan/Getty Images
Kolo Toure urges van Persie to join him from the bench
"Now Barca 'N PSG Join RVP Chase"
With speculation heating up over whether van Persie will join Juventus, Manchester City or Manchester United The Sun comes up with two additional suitors. Without any attribution, the article states that Barcelona hope van Persie's friendship with Cesc Fabregas will help bring him to Spain. It then states that money is not a factor for PSG.
The only actual quote in this entire article is from former Arsenal defender Kolo Toure singing the praises of Manchester City for van Persie. Interestingly enough, Toure has since been told he is free to leave and basically unwanted by the free-spending City.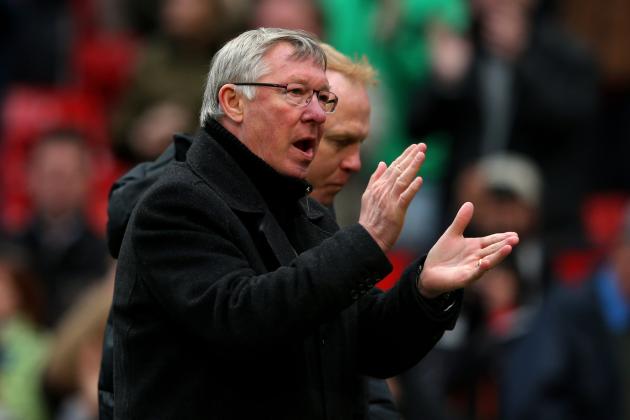 Alex Livesey/Getty Images
Fergie wants RVP
"Fergie Can Drive a Van"
The Sun correctly reports that Alex Ferguson would be in London for the Labour Party Sports Dinner at the Emirates Stadium. Then it twists this fact to seem as if Ferguson was in London in pursuit of van Persie. Manchester United is indeed interested in van Persie but this article is totally misleading and is completely based on speculation.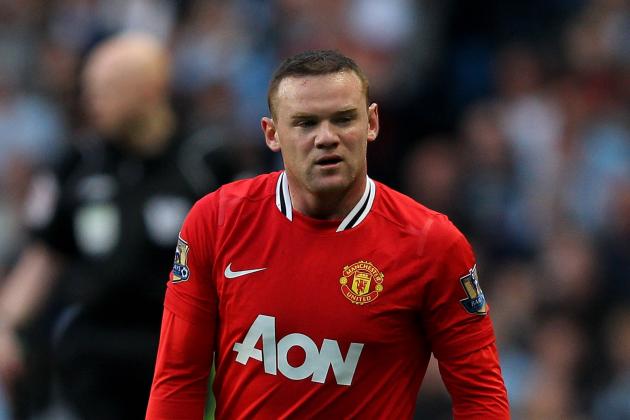 Alex Livesey/Getty Images
Could RVP be pulling a Rooney?
"EXCLUSIVE: Arsenal Hopeful Van Persie Will Do 'a Rooney' and Stay"
The Daily Mail attributes its "exclusive" to an unnamed "well-placed Arsenal source". The source reveals that the club are "very hopeful" that van Persie will sign a new contract with the club. It goes on to say the hire ups at Arsenal believe van Persie's published statement was an attempt by his agent to get him a better deal. It would be nice to know if this source is real or just some random guy that works in the ticket office at the stadium.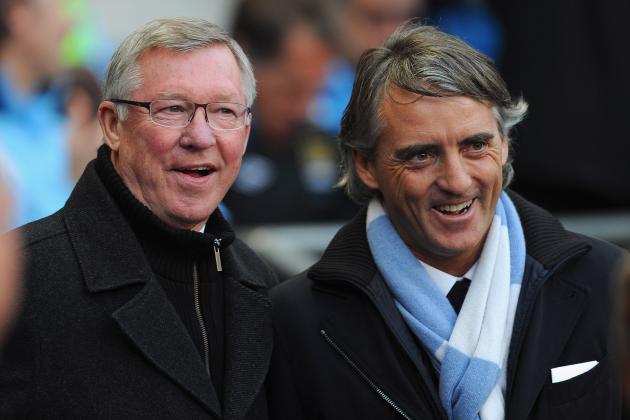 Michael Regan/Getty Images
The boys from Manchester
" Robin Van Persie Set For Manchester Move"
The Daily Star is probably the last place you would look for accurate reporting, but this one is so ridiculous it has to be included.
With no quotes or attribution the article claims that Van Persie was seen house-hunting in a posh area outside of Manchester. This rumor is then interpreted by the Star as a sign that it will come down to a battle between Manchester City and United for his signature.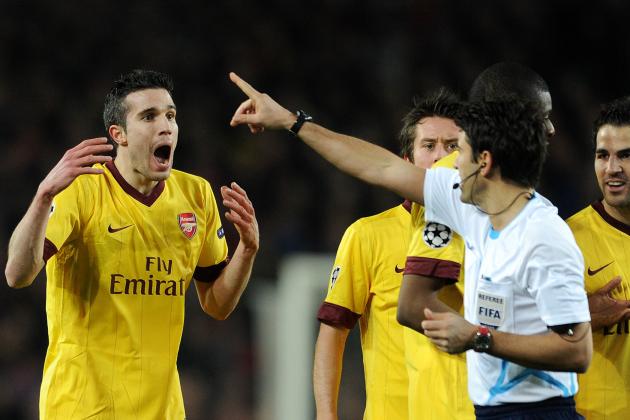 Jasper Juinen/Getty Images
Robin van Persie will be ordered to stay...according to Goal.com
"Arsenal To Tell Van Persie That He Cannot Leave Club This Summer"
Goal.com is a widely read world football website, but makes a big claim without any real proof. Their story uses a quote credited to an unnamed "senior source" who claims that Arsenal are going to hold van Persie to his current contract. The source goes on to say that the club is hopeful van Persie will change his mind.
Sounds good, but there's a different story every day.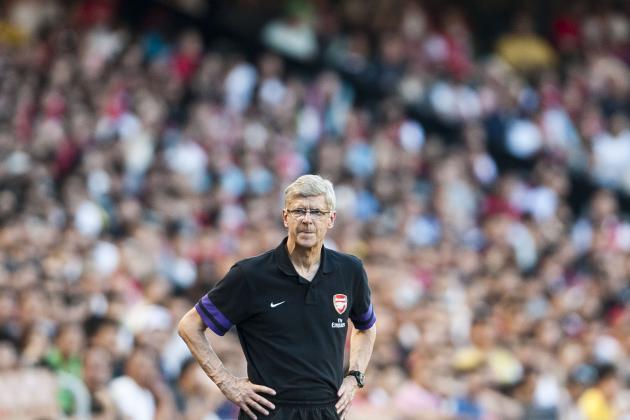 Victor Fraile/Getty Images
Wenger comments on RVP situation during pre-season tour
"Arsenal Will Survive! Wenger is Keen On Quick RVP Sale as Gunners Land in Malaysia"
The Daily Mail reports on Arsenal's preseason tour from Malaysia. It accurately quotes Arsene Wenger speaking about the ongoing Robin van Persie saga.
Wenger stated, 'Robin van Persie is a world-class striker. I am a big supporter of him and I have supported him throughout. We took him very young, he has one year left and he's in demand.
'It is our desire to keep him, but we'll do what's in the best interests of the club. If you have a decoder in your head, you can decode that.'
The Daily Mail decoded that statement to mean that Van Persie is on his way out with Wenger calling for a quick sale of the striker. How they got that out of Wenger's evasive statement is not quite clear.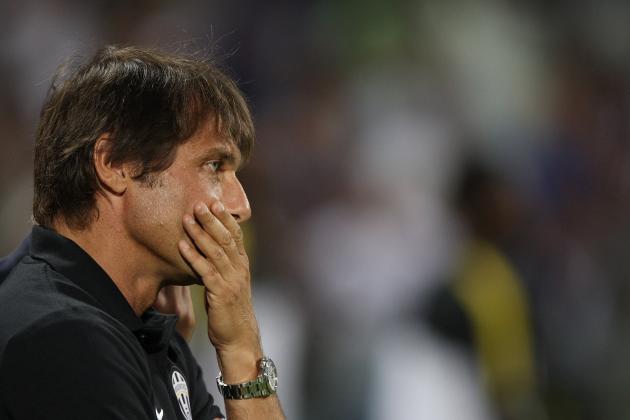 Paolo Bruno/Getty Images
Juventus coach Antonio Conte won't be there even if van Persie heads to Italy
"Fed-Up Van Persie Still Waiting to Take Off But Italian Agent Claims Juve Move is 'Done' Deal"
This one is just plain special. To start off, the Daily Mail uses a photo of van Persie simply at training. Their caption claims the photo shows van Persie "looking to leave" as "he waits to leave Arsenal". Amazing how the Daily Mail could interpret van Persie's thoughts from a photo.
The article uses a quote from an agent named Fabio Parisi, "I think Juventus have had a signed contract with Van Persie for some time locked away in a notary's desk. It is just my opinion, but I think there's an eight out of 10 chance the Dutchman will join the Bianconeri."
While this is indeed an actual quote, it is a totally speculative statement which the agent even claims is just his own opinion. The Daily Mail ignores that fact and prints a misleading headline as if the quote is completely factual.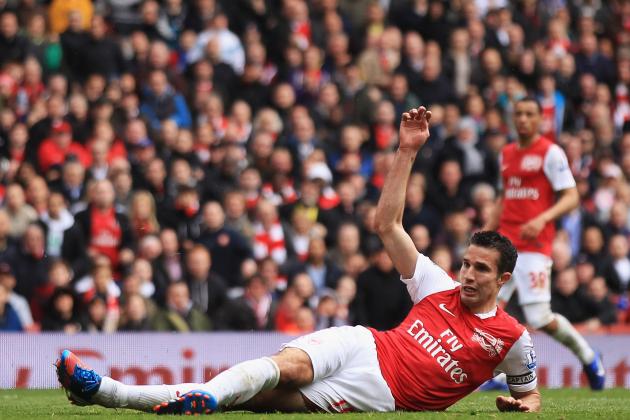 Bryn Lennon/Getty Images
Should he stay or should he go?
"RvP U-turn! Robin van Persie Now Wants to STAY at Arsenal as Gunners Eye £7m Move for Ajax Star"
The Mirror is back at it. Once it's revealed that van Persie will be joining his teammates for the club's preseason trip to Germany it has to mean that that the club captain now wants to stay.
The article alludes to "club insiders" who "believe" van ­Persie now wants to stay. Last I thought belief is an opinion, not a fact.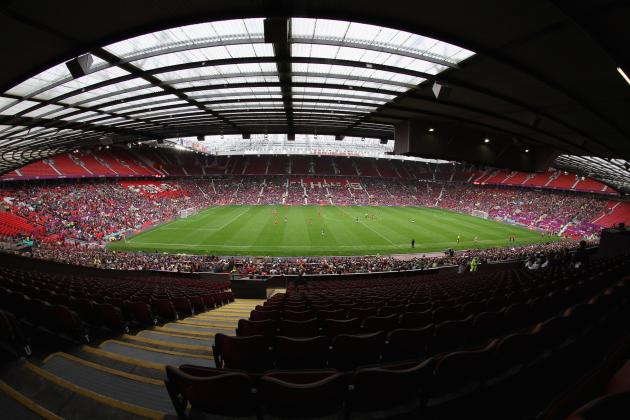 Stanley Chou/Getty Images
Robin van Persie has yet to arrive at Manchester Airport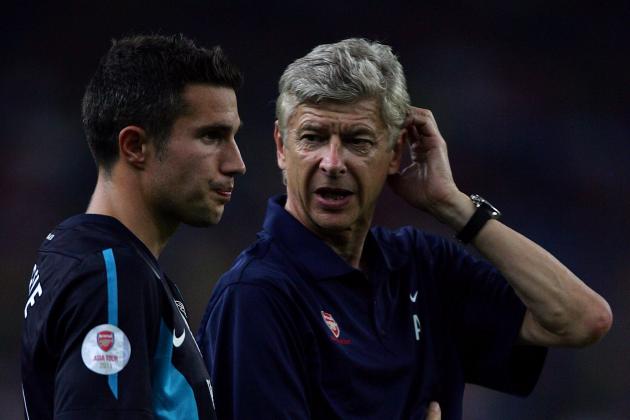 Stanley Chou/Getty Images
van Persie and Wenger; together forever?
With three weeks left to go in the transfer window, the Robin van Persie story is certain to keep providing new headlines.
Which ones will be factual is anyone's guess. The only certain thing is that we'll all know where van Persie will be playing this season by September 1st.
Then again, the story may continue anew until the January transfer window.