Fantasy Baseball 2012: David Ortiz Leads 11-Man 'Disabled-List All-Star Team'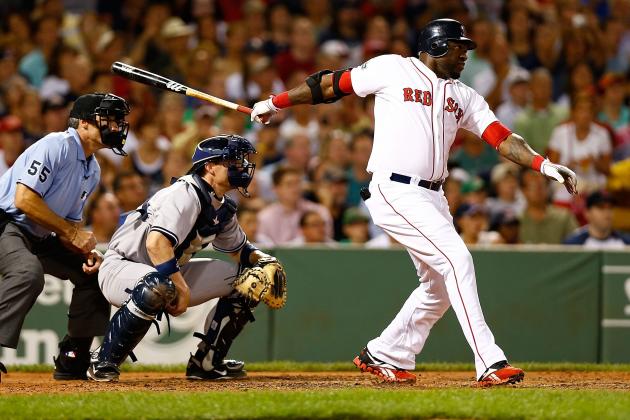 Jared Wickerham/Getty Images
Before an Achilles injury last month, Red Sox slugger David Ortiz was batting at a .395 clip in July and threatening to break the .400 mark—just like he did in April.
The following slideshow touts the 11 best fantasy players who currently reside on the disabled list (seven days/15 days/30 days/60 days).

Why 11? Anyone over the age of 30 would know.

To clarify, this countdown doesn't necessarily run in concert with a player's preseason ranking or overall standing at the time of his injury. It's merely an educated guess as to which DL-based stars will yield the most productivity from this point forward.

Mariano Rivera, Joakim Soria, Brandon Beachy, Colby Lewis and Mat Gamel—all victims of season-ending injuries—were not considered for this listing. And it's hard to tell where Joey Votto stands these days while sitting on the sidelines with a sore knee.

Enjoy the show!
Begin Slideshow

»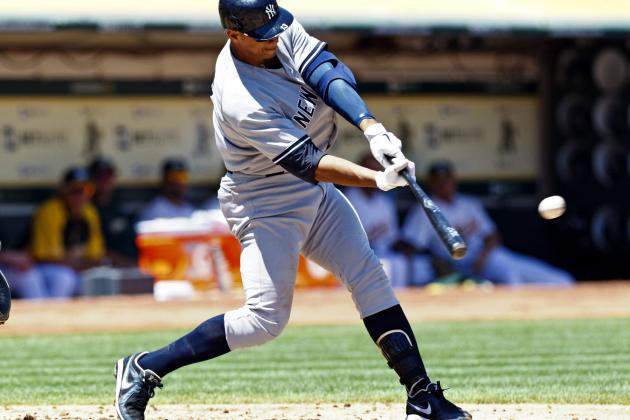 Jason O. Watson/Getty Images

2012 Stats: 15 HR, 44 RBI, 54 Runs, 11 Steals, .276 BA

Skinny: From my view in the dugout, it's hard to gauge whether Alex Rodriguez (broken hand) or Joey Votto (knee surgery) will return to their respective clubs in the next 20-30 days.

But I'm just a tad more optimistic about A-Rod's chances of posting formidable stats on Sept. 15, a time when fantasy pennants throughout the nation may hinge on Rodriguez's knack for generating homers, runs and steals in bunches.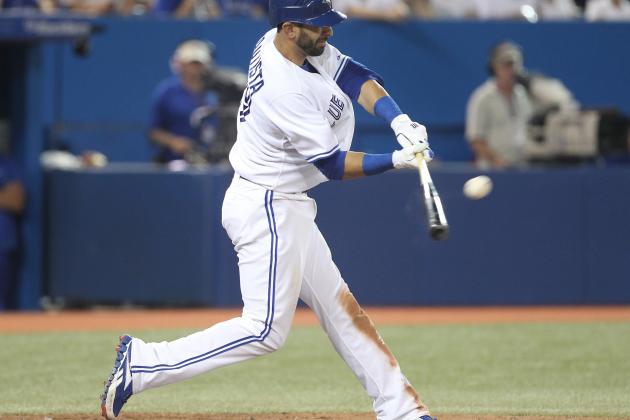 Tom Szczerbowski/Getty Images

2012 Stats: 27 HR, 65 RBI, 63 Runs, 5 Steals, .244 BA

Skinny: When is it OK to get excited about a rehabbing player hitting off a tee in mid-August?

When that player (Jose Bautista) has 124 homers and 292 RBI this decade and could single-handedly carry fantasy teams to a categorical title in homers, RBI or even runs, when fully healthy.

OK, so Bautista (97 homers from 2010-11) is no longer a lock for 45 dingers this season. But he certainly has a shot at 35 or 38 with a few more sessions of pain-free hitting off a tee.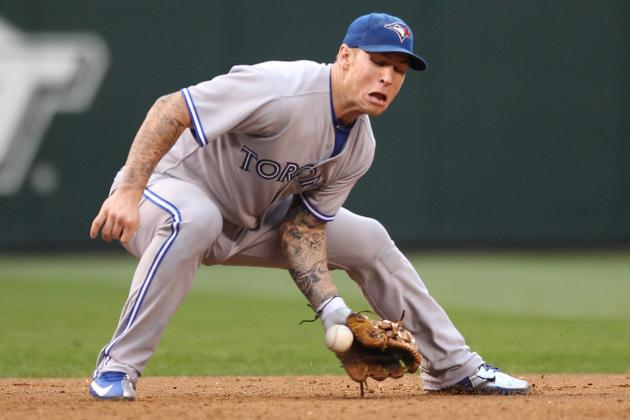 Otto Greule Jr/Getty Images

2012 Stats: 9 HR, 40 RBI, 59 Runs, 13 Steals, .282 BA

Skinny: The 22-year-old Lawrie (ribs/oblique) has yet to hit five homers or above .320 for any month this season, which is a deflating trend for those who grabbed him in Round 4 or 5 of 12-team roto drafts.

But upon returning to health, the law of averages suggests Lawrie will have a breakout period soon after that.

My reason to believe? He racked up nine homers, 25 RBI, 26 runs, seven steals and a .293 batting average in only 43 games last season.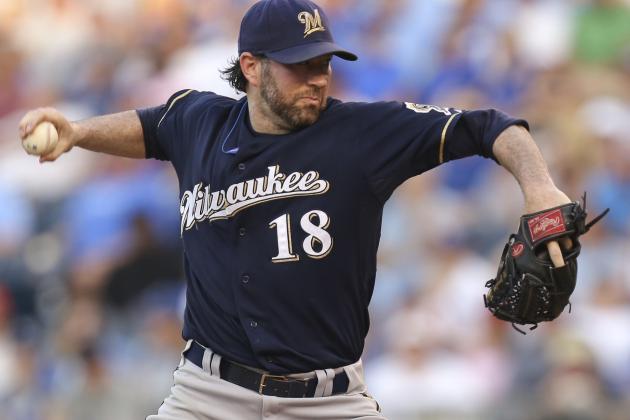 Ed Zurga/Getty Images

2012 Stats: 5-3, 3.39 ERA, 1.17 WHIP, 77/26 K-BB

Skinny: Prior to an elbow injury, Shaun Marcum had won three of his last four starts (May 28-June 14).

In that 17-day window, Marcum was a perfect 4-for-4 in surrendering three runs or less...and three walks or less.

Throw in the 28 strikeouts in that four-game cycle, and I'm excited about Marcum's prospects after two or three more rehab starts in the minors.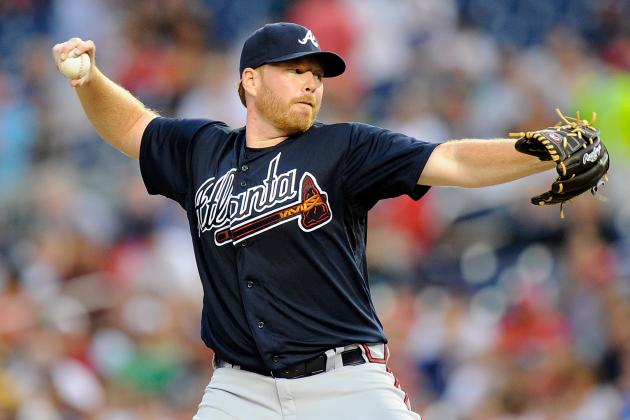 Greg Fiume/Getty Images

2012 Stats: 12-5, 4.29 ERA, 1.44 WHIP, 114/54 K-BB

Skinny: From a 30-day (6.43 ERA, 2.21 WHIP) or seasonal standpoint in ERA (4.29) and WHIP (1.44), Tommy Hanson's numbers have been mediocre, at best.

And yet, the Braves right-hander has won six of his last seven decisions. He also threw five scoreless innings in a rehab start the other night.

In other words, perhaps Hanson's back issues did nothing to halt his momentum on the "wins" side. Maybe the time off freshened his arms, legs and mind enough to make substantial improvements in ERA and WHIP from this point forward.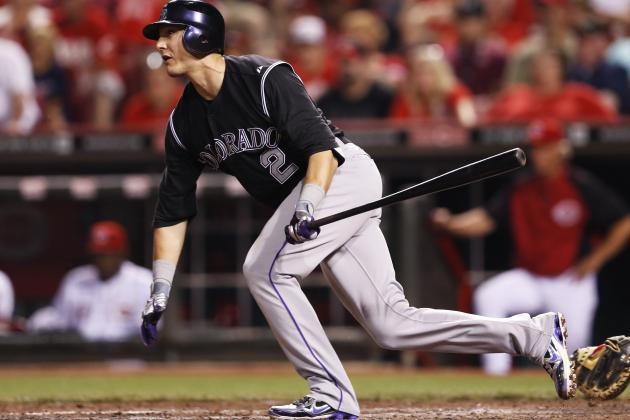 Joe Robbins/Getty Images

2012 Stats: 8 HR, 27 RBI, 33 Runs, 1 Steals, .287 BA

Skinny: The fact that Troy Tulowitzki is healthy enough for baseball-related workouts and Rockies road trips is terrific news for once-skeptical fantasy GMs (like me) who thought he wouldn't see any action in September.

Of course, no one is expecting Tulowitzki to have his bat working at full capacity sometime in the next 20 days.

By extension, I doubt the Colorado slugger will flirt with a .937 OPS in September (his career average) or his absurd monthly tally of 15 homers/40 RBI from September 2010.

That said, it will be great to see him in the lineup again.
Ezra Shaw/Getty Images

2012 Stats: 7-4, 3.01 ERA, 1.00 WHIP, 67/24 K-BB

Skinny: Brandon Morrow (oblique) has been the ultimate boom-or-bust pitching asset this season.

In eight of his 12 games, Morrow surrendered only zero or one run.

In the other four outings, he allowed four or six runs.

No middle ground whatsoever.

Here's hoping Morrow can recapture the dominant side of his pitching persona when he returns on Aug. 24 (target date).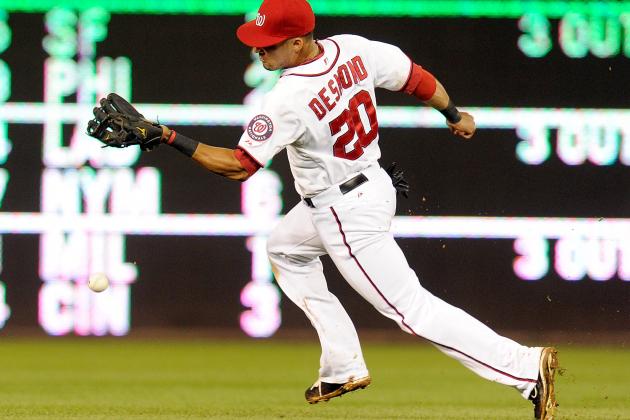 Greg Fiume/Getty Images

2012 Stats: 17 HR, 53 RBI, 51 Runs, 15 Steals, .286 BA

Skinny: From June 10-July 9, Ian Desmond batted at a .340 clip with five steals, nine homers, 23 RBI and 18 runs—amazing numbers for any player, regardless of position.

He even notched one homer and two steals after an oblique injury curtailed his opportunity to play in the MLB All-Star Game, along with his ability to play over the last four weeks.

But with a target return date of Aug. 17, it's time to renew our appreciation for one of baseball's best under-the-radar performers.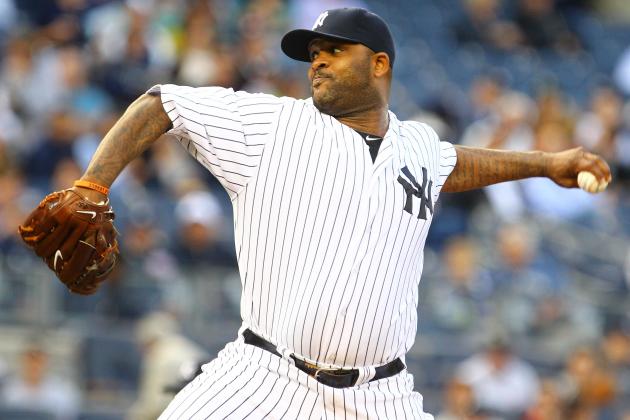 Al Bello/Getty Images

2012 Stats: 12-3, 3.56 ERA, 1.21 WHIP, 140/35 K-BB

Skinny: I have zero worries about CC Sabathia and his balky elbow.

If he thinks he'll be ready for action sometime around Aug. 24 (target return date), then I'm inclined to believe it.

And when Sabathia (3-0, 3.89 ERA, 1.01, 35/6 K-BB since July 17) returns to the mound, he'll once again be a candidate for two runs allowed and eight strikeouts every five days.

That's the respect that comes with being a real-world and fantasy anchor for 12 MLB seasons.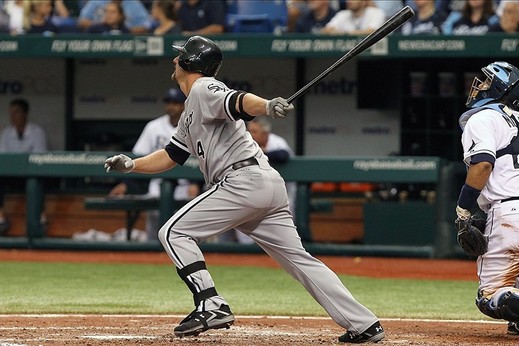 Photo Credit: US PRESSWIRE
2012 Stats: 18 HR, 49 RBI, 54 Runs, .316 BA

Skinny: The days of Paul Konerko going on a .360-plus hitting tear before his concussion were probably done anyway, but he'll still be a golden asset for the pennant stretch in September.

In fact, perhaps the time off will freshen Konerko's legs and clear his mind before the final cluster of games.

In 345 games, Konerko has a September batting average of only .274, with a ratio of one homer for every 18.04 at-bats.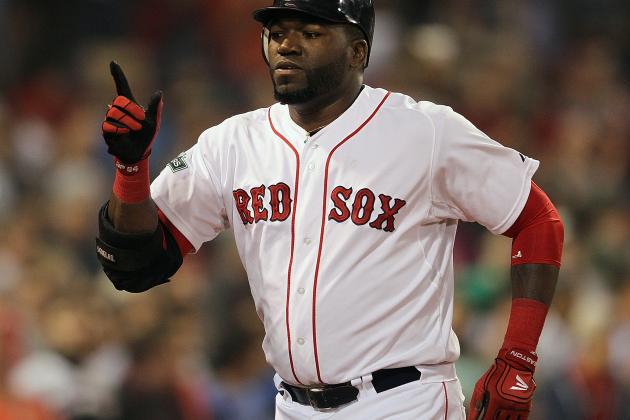 Jim Rogash/Getty Images

2012 Stats: 23 HR, 58 RBI, 65 Runs, .316 BA

Skinny: At some point last week, David Ortiz appeared to be on the brink of returning to the Boston lineup for good.

Therein lies the frustration with Achilles injuries, though. Every day brought hope...and then the realization that Big Papi would be shelved for yet another day.

The timing for Ortiz's malady could not have been worse.

For 12 games in July, he was batting at a .395 clip and threatening to break the .400 mark—just like he did in April.