Jordan Burroughs Gives US Wrestling Gold, Confirms Status as World's Best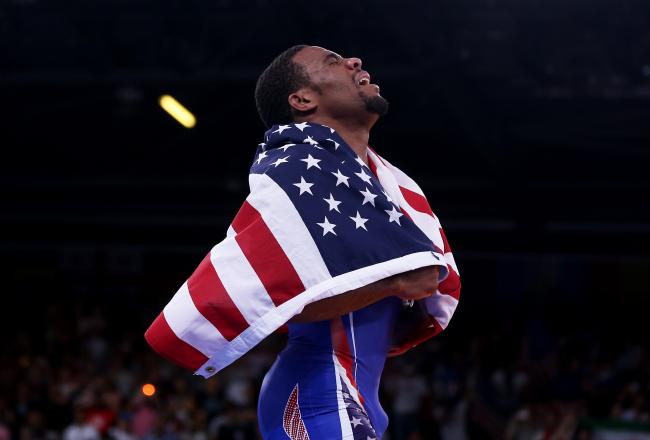 Feng Li/Getty Images
U.S. freestyle wrestler Jordan Burroughs has beaten Iran's Sadegh Saeed Goudarzi 1-0, 1-0 to successfully defend his status as world champion and win the gold medal in the men's 74 kg (163 lbs) division.
His quickness and agility were on full display in the gold-medal match, as he avoided no less than four solid takedown attempts from Goudarzi and put together two swift takedowns of his own.
Burroughs is arguably America's only premier talent in the sport. He more than makes up for the lack of quantity for USA Wrestling with the quality of his performances. The U.S. wrestling team won just one medal in freestyle in 2008 (three overall), but Burroughs has brought life back to a struggling program.
The two-time NCAA champ for Nebraska was never truly challenged throughout these London Games. He breezed through the first three rounds, only giving up two points in three matches while earning nine. Then, in the final, he dominated one of the world's best wrestlers with ease.
How It All Began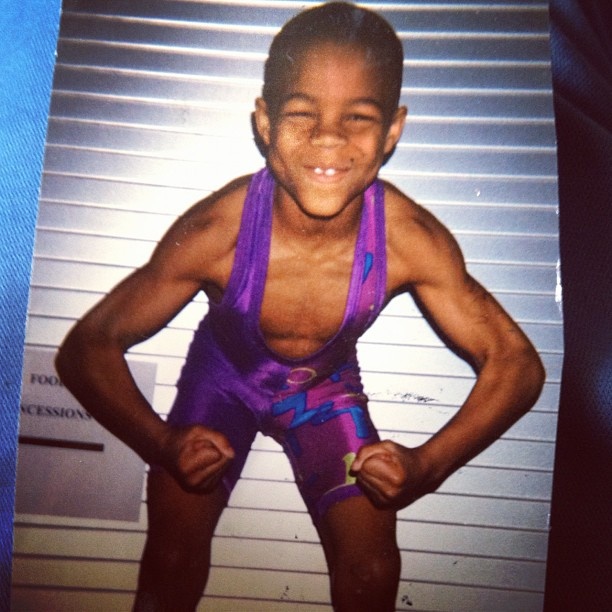 Photo Credit: FloWrestling.org
Burroughs' passion for wrestling began at a young age. He was five years old and 45 pounds when he started wrestling with a doll of "Macho Man" Randy Savage. He quickly turned that passion toward real wrestling.
He capped off his illustrious career at Winslow Township High School in New Jersey with both a state and national title. It was the first sign of things to come, though nobody could have foreseen what was to come the following years.
College Years
Photo Credit: Huskers.com
Burroughs really started to shine and give glimpses of his unbelievable ceiling his sophomore year at the University of Nebraska, earning a third-place finish at the NCAA championships.
Then, he truly exploded onto the national scene his junior and senior seasons. He captured the NCAA title in the 157-pound division in 2009 by defeating Mike Poeta of Illinois, undefeated heading into the final before Burroughs took him down by a score of 5-1.
His 2009-2010 season was cut short when he tore ligaments in his left knee, but he fortunately still had his redshirt year in tow and was able to come back bigger and stronger than ever the next year. At a 165 lbs his senior year, Burroughs went undefeated and captured his second consecutive NCAA championship.
2011-Present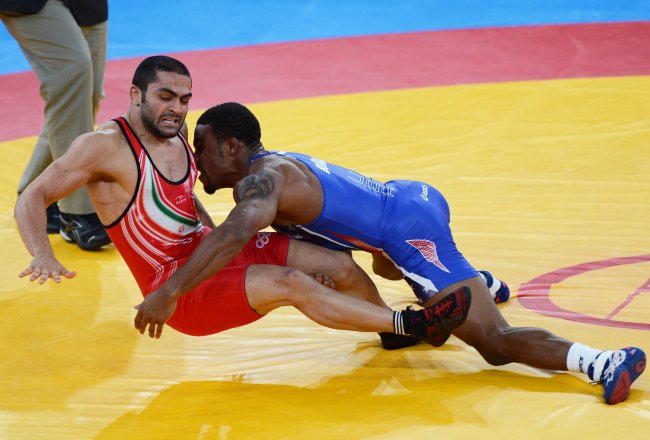 Michael Regan/Getty Images
Burroughs hasn't lost a single match since his knee injury in college. He started wrestling in the 74 kg freestyle division where he won the 2011 U.S. Open, the 2011 World Championships and 2011 Pan American Games.
Then, he continued his winning streak in the 2012 Olympic Games.
There isn't another wrestler as dominant as Burroughs right now on the international scene, and the best part is, he's just getting started.
Going Forward
At 24 years old, Burroughs isn't planning on jumping into MMA anytime soon.
Will Burroughs double down in 2016?
"I'm definitely thinking about MMA, but I'm going to wrestle until 2016. I want to make two Olympic teams, hopefully," Burroughs recently said, as quoted by USA Today.
While fans of the UFC would surely love to see Burroughs make his way to the Octagon, I for one am happy to see him continue along his current chosen path.
Barring injury, it's hard to see Burroughs not being the heavy favorite to win the gold medal in the 2016 Games in Rio de Janeiro. He is among the top pound-for-pound freestyle wrestlers in the world, and I can't wait to see what he's going to do next.
This article is
What is the duplicate article?
Why is this article offensive?
Where is this article plagiarized from?
Why is this article poorly edited?