Top 20 GIFs of the London 2012 Olympics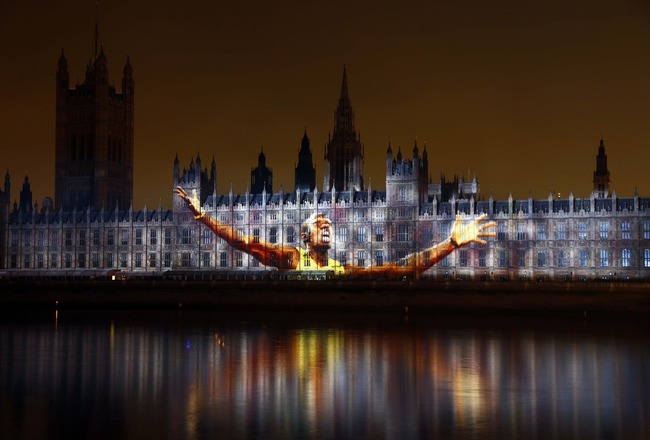 If you follow B/R on Twitter, you know that the London 2012 Olympics has provided some very GIF-able moments. Usain Bolt, Kevin Durant, Alex Morgan, Michael Phelps and Ryan Lochte are some of the athletes that have made this Olympics so great.
This list will feature the funniest, most memorable and exciting moments of the London 2012 Olympics. Without further ado, here is the list.
Mr. Bean Playing Piano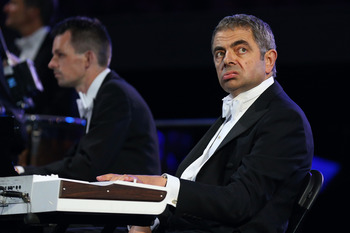 Cameron Spencer/Getty Images
Mr. Bean playing piano was one of the highlights of the Opening Ceremony.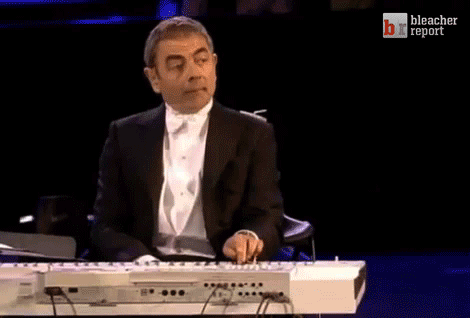 Opening Ceremony Finishes with a Bang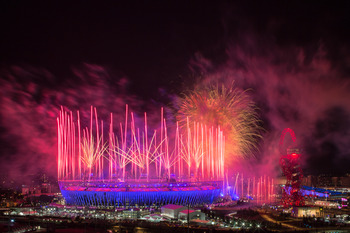 Daniel Berehulak/Getty Images
The Opening Ceremony ends with a massive fireworks show across London.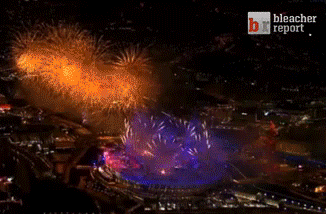 Blind Archer Hits a Bullseye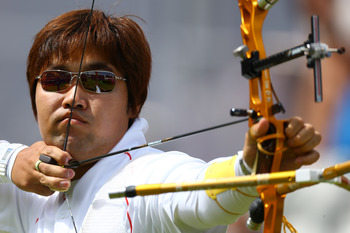 Paul Gilham/Getty Images
Blind South Korean archer Im Dong-hyun hits a bulls-eye during the men's team competition.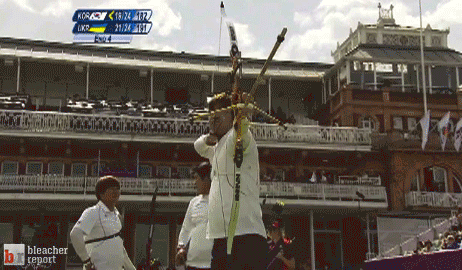 Colombian Player Punches Abby Wambach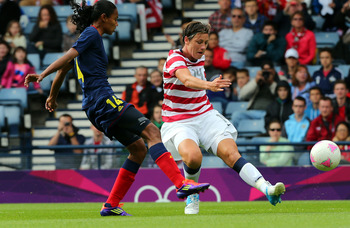 Stanley Chou/Getty Images
Colombia's Lady Andrade threw a punch at Abby Wambach during the first half of the Colombia vs. USA women's soccer match. No foul was given on the play.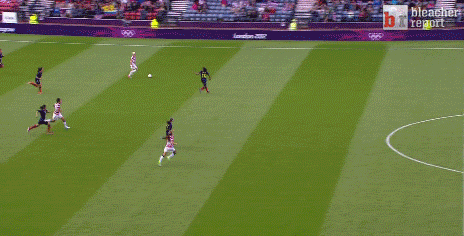 Michael Phelps Shocked After 400-Meter IM Loss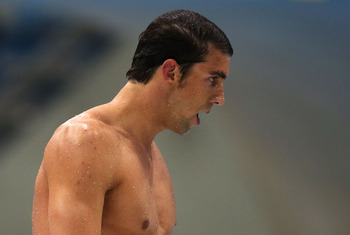 Clive Rose/Getty Images
Michael Phelps is shocked after failing to medal in the 400-meter individual medley.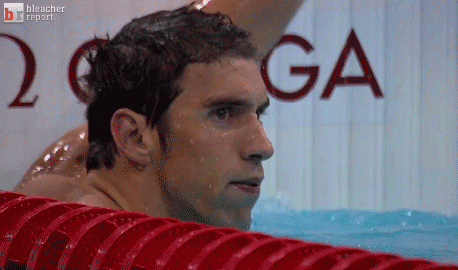 Terrell Gausha Gets TKO Win over Andranik Hakobyan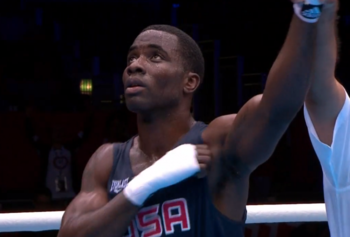 Terrell Gausha gets the first TKO win of the Olympic boxing matches with his third-round knockout of Andranik Hakobyan.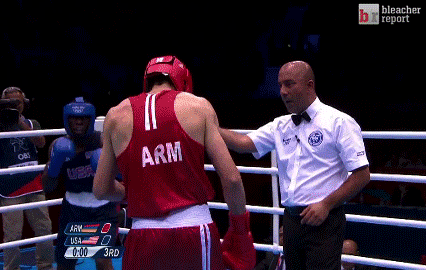 LeBron James Throws 64-Foot Bounce Pass to Kevin Durant for a Dunk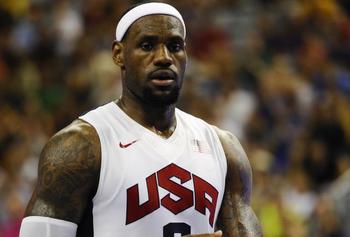 LeBron James throws a sick 64-foot bounce pass to Kevin Durant during Team USA's win over France.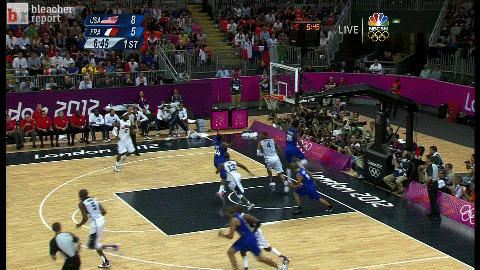 Aly Raisman's Parents Hilariously React to Her Uneven Bars Routine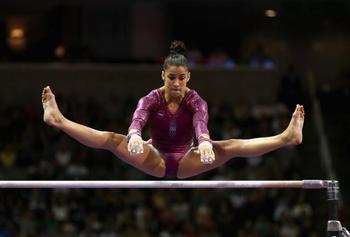 Aly Raisman's parents show the stress of watching their child compete in the Olympics, and it's hilarious to watch.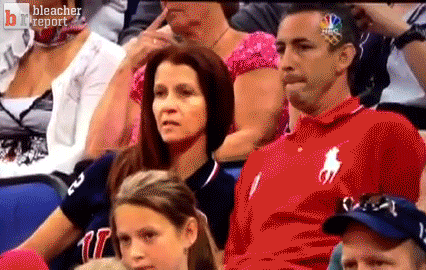 Michael Phelps Reacts to Winning His 19th Olympic Medal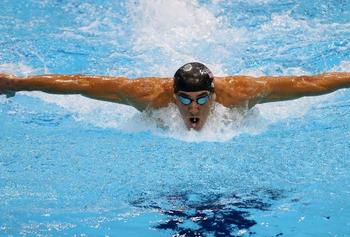 Michael Phelps celebrates his record-setting 19th Olympic medal by spitting water in the air.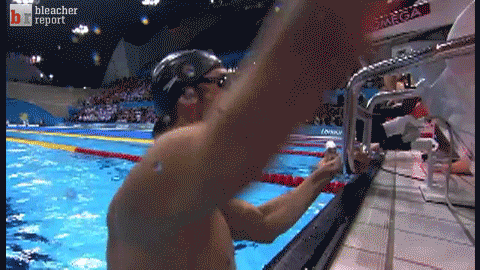 LeBron James Throws Down the Hammer Against Tunisia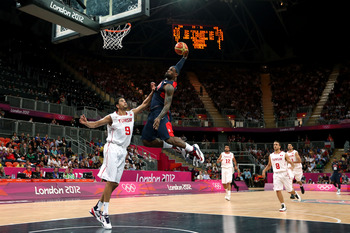 Ezra Shaw/Getty Images
LeBron James drops the hammer against Tunisia.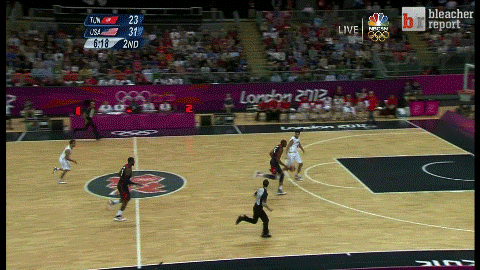 Kobe Bryant Signs Autograph for Tunisian Player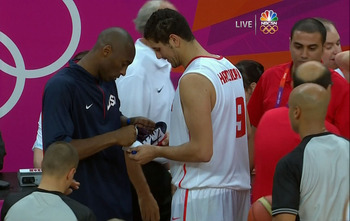 After Team USA's 110-63 victory over Tunisia, a Tunisian player asked Kobe Bryant for his autograph.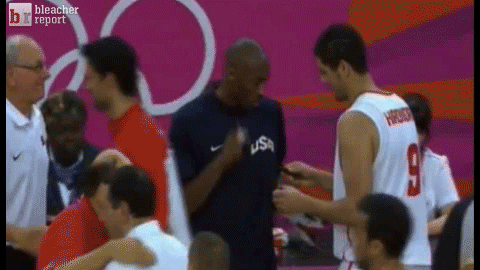 Brazil's Leandro Damiao Pulls off the Move of the Olympic Soccer Tournament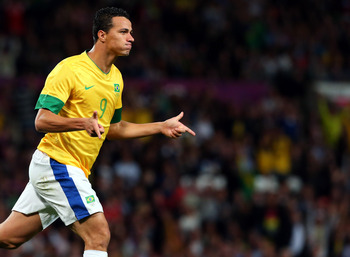 Stanley Chou/Getty Images
Leandro Damiao pulls off a rainbow flip.
Carmelo Anthony Does the Jordan Shrug During Team USA's Game Against Nigeria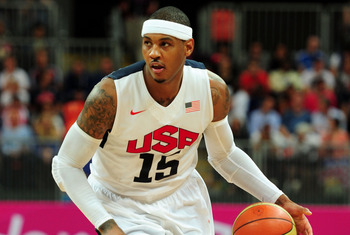 Mike Hewitt/Getty Images
Carmelo Anthony hits a 3-point shot and does the Jordan shrug on his way back down the court.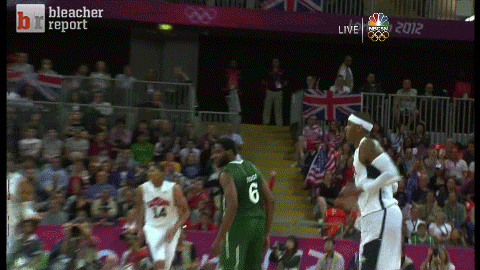 Russell Westbrook to Kevin Love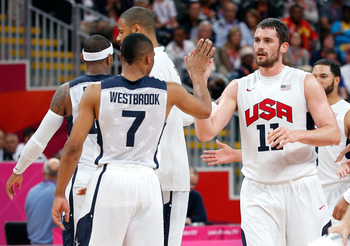 Jamie Squire/Getty Images
This Kevin Love to Russell Westbrook alley-oop was INSANE.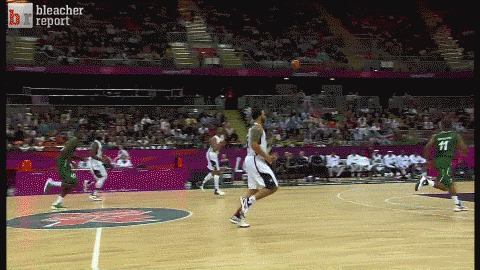 Alex Morgan Lands a Brutal Knee on New Zealand's Goalie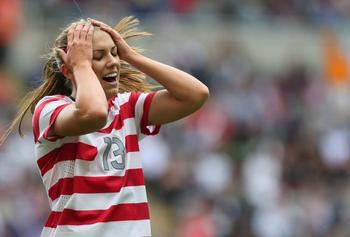 During Team USA's 2-0 win over New Zealand, Alex Morgan's knee connected with the face of New Zealand's goalie, Jenny Bindon.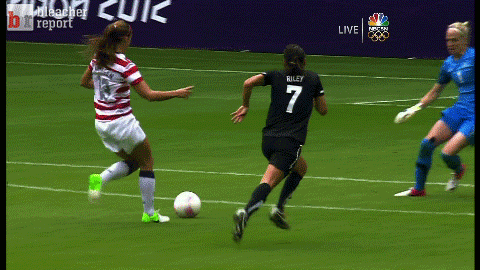 Serena Williams 'C-Walks' After Winning Gold Medal in Women's Singles Tennis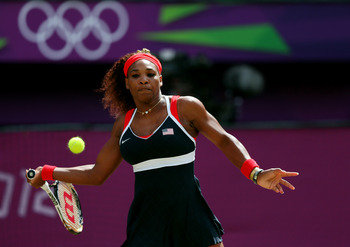 Clive Brunskill/Getty Images
Haters gonna hate.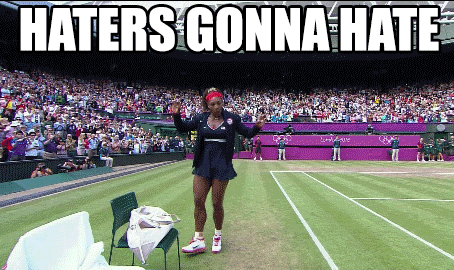 Alex Morgan's Header Sends Team USA to the Gold Medal Match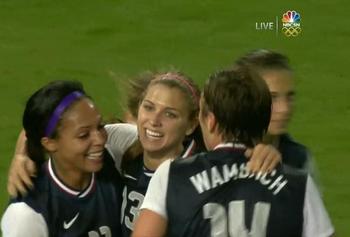 In one of Team USA's signature moments of the the Olympics, Alex Morgan scores in the 122nd minute to give Team USA a 4-3 win over Canada in its semifinal match.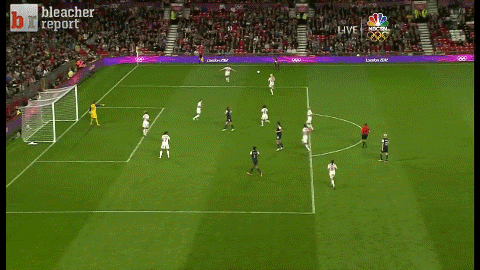 Kevin Durant Does the Shimmy to Celebrate a Russell Westbrook Dunk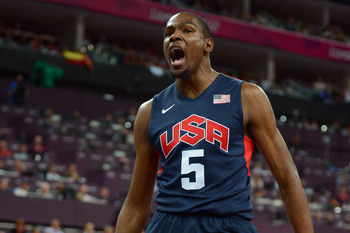 Lars Baron/Getty Images
Kevin Durant's shimmy may be the best celebration of the Olympics.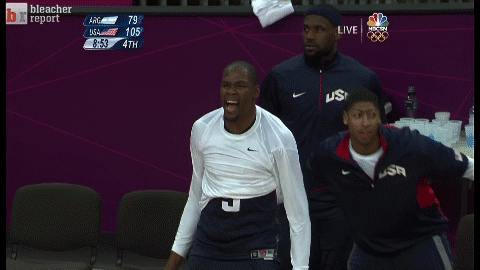 German Diver Stephan Feck Back-Flops into the Pool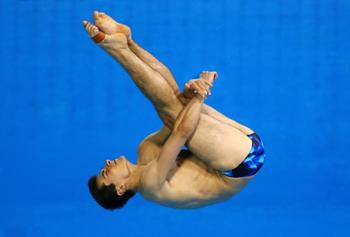 Stephan Feck scored a perfect zero in the men's three-meter springboard qualifying round after doing a back flop on his dive.
Cuban Pole Vaulter Lazaro Borges' Pole Snaps Mid-Vault
Cuban Lazaro Borges' pole snap into three pieces during his first attempt in the qualifying round of the pole vault.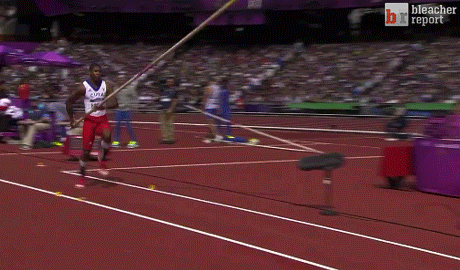 Keep Reading