Gold Medal Count 2012: Predictions for Biggest Remaining Gold Medal Events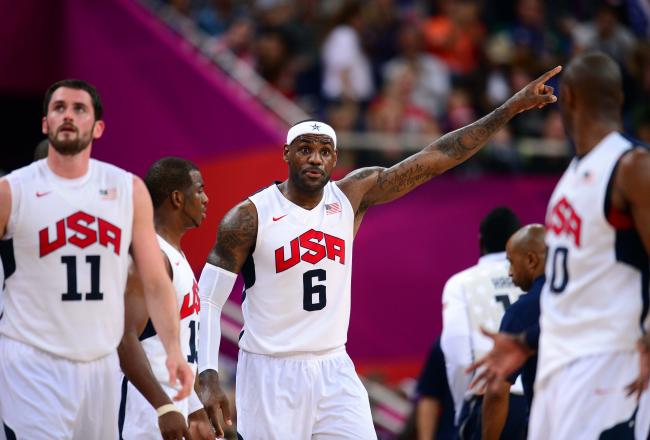 Mark J. Rebilas-US PRESSWIRE
The USA and China are neck-and-neck in the chase for the gold medal lead of the 2012 Summer Olympics.
Heading into the final weekend, the USA holds a two-medal lead on the Chinese. That could change, unless some things go as planned for the United States this weekend.
In addition, there are several other countries that have interest in boosting their gold medal totals before all is said and done in London.
Great Britain has put on a show for its home crowd and currently sits in third place in the gold medal count. Will they increase their standing and can they catch the USA and China? Can countries like Brazil or Jamaica come back and jump into the gold medal leader board?
No, but they can make things interesting with some good performances down the stretch.
Let's take a look at some of the most exciting gold medal action left in London.
Track and Field
Women's 4 x 400-Meter Relay
The United States, Russia and Great Britain are atop the medal leaders list. In this final women's relay, each nation has a legitimate chance to add another gold medal to the tally before the torch burns out in London.
The U.S. set the bar in the qualifiers by over one second from second place Russia and nearly three seconds from third place Great Britain.
As is customary, the U.S. is stealing the show in track and field and will likely take home another gold medal in this women's relay.
Gold Prediction: United States
Men's 4 x 100-Meter Relay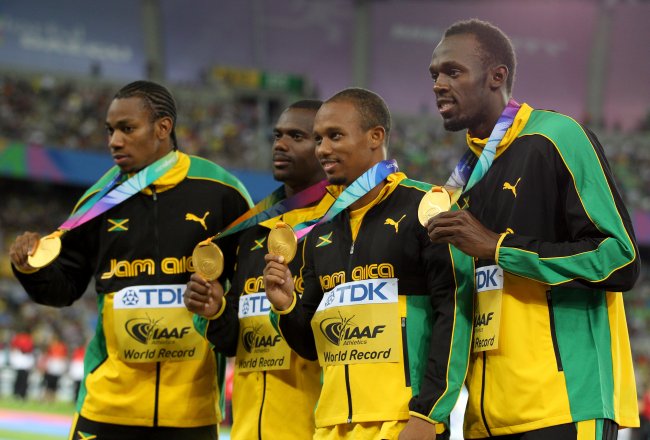 Mark Dadswell/Getty Images
China and the United States are the biggest gold medal winners in this event. The U.S., however, is in the driver's seat after qualifying with the best time leading up to this final on Saturday.
If the U.S. can deliver a perfect performance, they may be able to edge out the blazing fast Jamaican team, who only trailed them by one-hundredth of a second during the qualifiers.
Canada, France, Australia and a number of other countries narrowly trailed the United States, but in an event about short-distance acceleration—it doesn't matter if you win by an inch or a mile.
Gold-Prediction: Jamaica
Basketball
Men's Gold Medal Game
The Team USA Men's Basketball squad has looked nearly perfect in their run towards a gold medal at the London Games. Since the 2004 disappointment at the hands of Argentina, America has been re-inspired and charged with defending the honor of the country as the best basketball nation on the planet.
This team will only lose if another nation can play a perfect four quarters against them while praying the Americans fail to rise to the occasion. With the amount of experience and star power on Team USA, that isn't very likely.
Gold Prediction: United States
Women's Gold Medal Game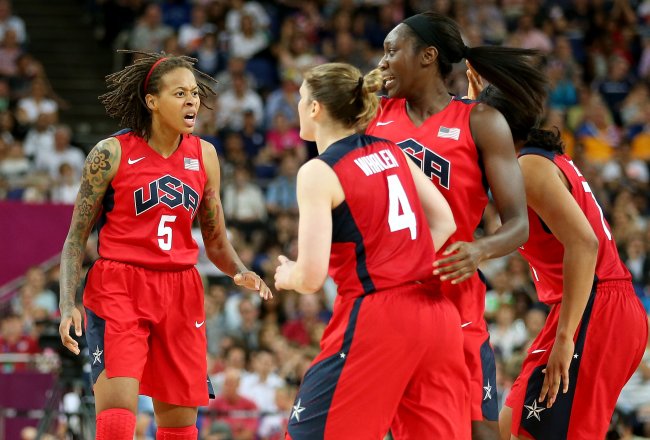 Christian Petersen/Getty Images
Like the men, the Team USA Women's Basketball team has been every bit as dominant in the games leading up to the gold medal finale.
They have used their experience and excellent star power to impose their will on opposing nations.
Candace Parker and the rest of the women's squad will take on France this Saturday in what will be their biggest challenge to this point. France is also undefeated, and is coming off of a big 15-point victory over Russia in the semifinals.
If a highly unlikely upset is to happen, it will be in this game, not in the men's finals.
Gold Prediction: United States
Men's Football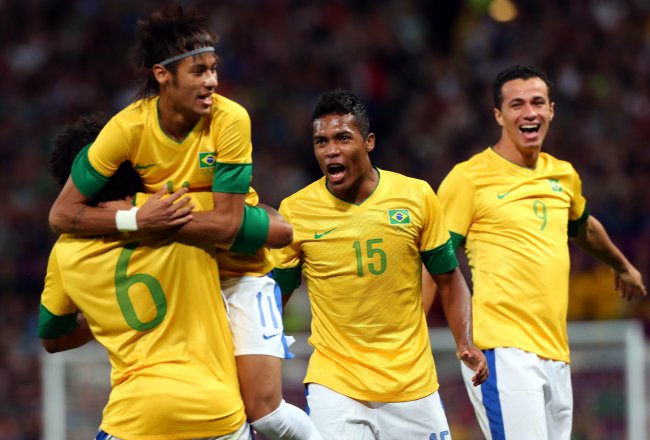 Stanley Chou/Getty Images
Gold Medal Game
Mexico's impenetrable and suffocating defense was exposed by the high-flying Senegal squad in the quarterfinals. Leading up until then, they had yet to allow a goal.
In the semifinals, they held Japan in check for the most part and won 3-1.
But in the finals, they will meet a whole different beast. Brazil football has set the standard for national club team play. Yet, they have never achieved a gold medal at the Olympics in their nation's most prideful sport.
Look for Neymar and his dynamic countrymen to right the ship in London and take home their first ever football gold medal.
Gold Prediction: Brazil
London Olympics Medal Count
Link to B/R's Official and Complete Medal Tracker
Olympic Medal Tracker
United States Total: 90
39
25
26
China Total: 81
37
25
19
Russia Total: 59
14
21
24
Great Britain Total: 56
25
15
16
Germany Total: 38
10
17
11
Japan Total: 34
5
14
15
Australia Total: 31
7
14
10
France Total: 29
8
9
12
South Korea Total: 25
12
7
6
Italy Total: 20
7
6
7
This article is
What is the duplicate article?
Why is this article offensive?
Where is this article plagiarized from?
Why is this article poorly edited?