St. Louis Rams: Reading Between the Lines on OC Schottenheimer's Comments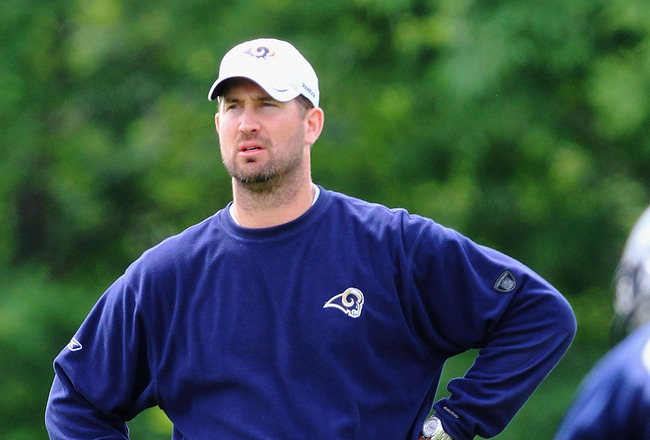 Come on Schotty. Just tell it like it is.
Dilip Vishwanat/Getty Images
The St. Louis Rams lack an elite wide receiver. This isn't breaking news by any means, but it was basically confirmed by Rams offensive coordinator Brian Schottenheimer in a terrific article by Jim Thomas of the St. Louis Post-Dispatch.
Today I want to try to read between the lines on Schotty's comments. How much of what he said should be chalked up to "preseason PR spin," and how much of it is true?
Keep Reading

St Louis Rams: Like this team?