FC Barcelona: Why This Will Be Lionel Messi's Best Season Ever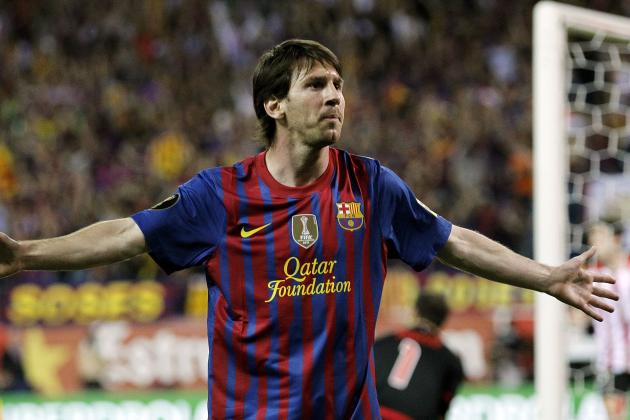 Angel Martinez/Getty Images

After 60 games last season, Lionel Messi had 73 goals and 29 assists. It was a season for the ages.
While, on a personal level, he had his best season ever, Barcelona lost their grip on both their La Liga and Champions League titles.
And Messi struggled in the big games, which was unusual for him. Real Madrid held him goalless in both League games and in both legs of their Copa Del Rey quarterfinal.
By the end of the season, he appeared tired. He was unable to inspire his team in the Champions League semifinal, as he was again held goalless.
While he may not reach the statistical heights of last season, I believe this coming season will be his best yet.
Here are my reasons why.
Begin Slideshow

»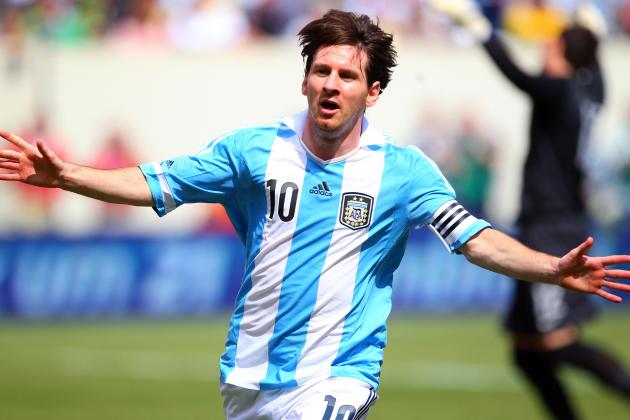 Rich Schultz/Getty Images

In the last three seasons, Messi has played an incredible 198 games for Barcelona and Argentina.
That's an average of 66 games a season—almost 10 games a season more than his rival Cristiano Ronaldo.
The fact is that Messi loves to play, and he won't take a rest unless he has no other option.
All of this exertion has to take its toll on the body. Towards the end of last season, Messi looked tired both mentally and physically.
This summer has been his first summer since 2007 where he has had significant time off and a full preseason. He will also have a winter break, as the club won't be competing in the Club World Cup.
With all this time off, he will be raring to go and won't be as overworked as last season.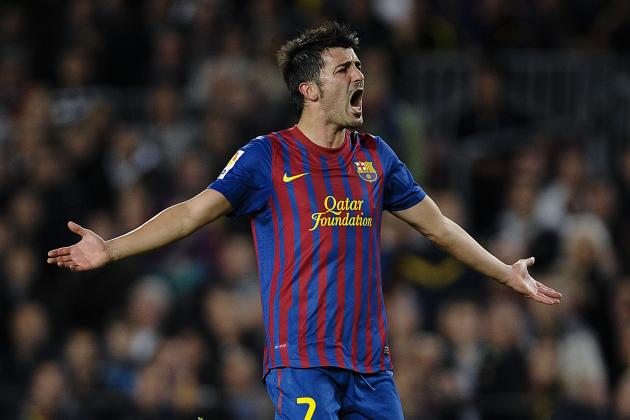 David Ramos/Getty Images

While David Villa hasn't scored as many goals as expected and has often found himself playing out of position, he was a huge loss when he broke his leg last season.
His directness provides an alternate outlet. He likes to get in behind the defence, and his understanding with Messi is telepathic at times.
He also sucks in defenders, which gives Messi more space in which to operate.
Last season, teams could focus on stopping Messi without having to worry too much about the other attackers.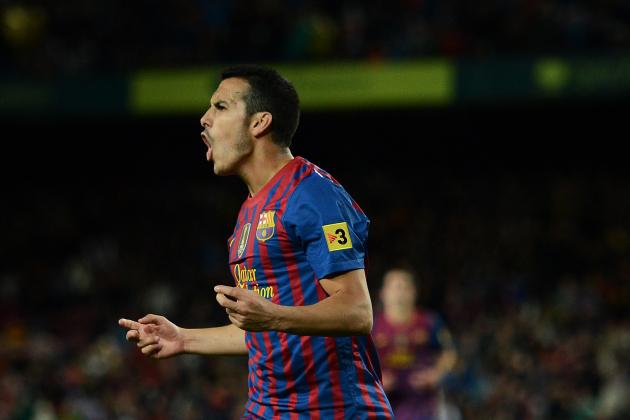 Jasper Juinen/Getty Images

Pedro burst into the team during the 2008-2009 season, scoring 23 goals.
He was brought up in the Barcelona system, so he fit seamlessly into the first team. And his knowledge of the Barcelona style of play allowed him to thrive. He was also the perfect foil to Iniesta and Messi with his cool play and intelligent movement.
However, he seemed to hit a wall last season, as he struggled with form and injury.
Two goals in the Copa del Rey final seemed to spark him into life, and a summer spent in a winning environment will surely boost his morale.
His reemergence will give Messi yet another outlet and will help free up space for Messi to exploit.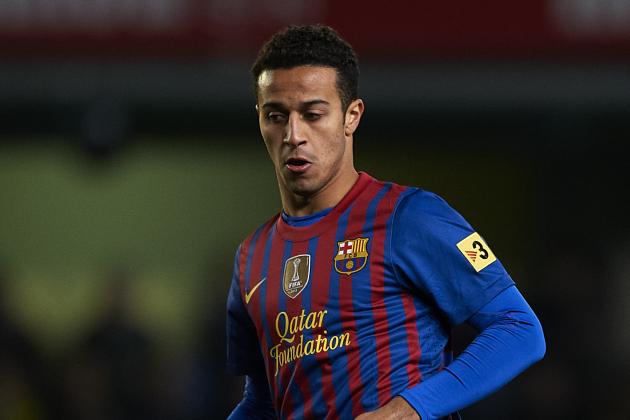 Manuel Queimadelos Alonso/Getty Images

While Thiago was long touted as the "next big thing," both Cristian Tello and Isaac Cuenca were surprise additions to the Barcelona first-team squad.
They all contributed hugely to Barcelona's season, but they were often found wanting at the top level.
All three have bags of talent, so exposure to top-flight football last season will have benefited them hugely.
With a full season of football behind them, we can expect them all to kick on and develop upon the progress of last season.
Their continued growth will allow players like Xavi, Andres Iniesta, Pedro, Villa and Messi himself to have much needed rest during the season.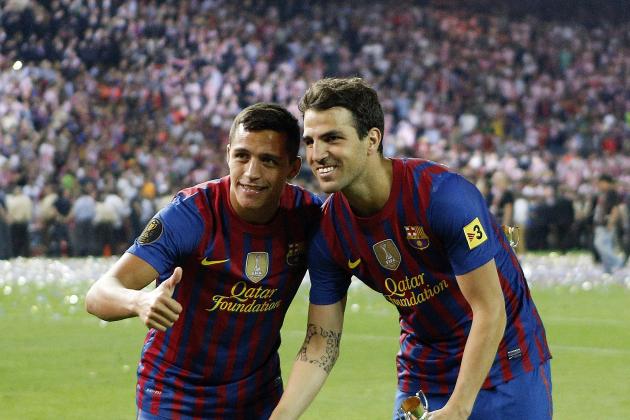 Angel Martinez/Getty Images

Last summer's two marquee additions had solid, if not spectacular, debut seasons.
Fabregas was shuffled around the field in search for his best position, while Alexis was in and out of the team.
Alexis showed that he has a head for the big time with some key goals in big games. With a full season of playing with Xavi, Iniesta and Messi, he will be more in tune with them and will thus be better able to time his runs and exploit the space provided.
Fabregas, on the other hand, will hopefully have found his role in the team, and this added consistency will lead to better performances.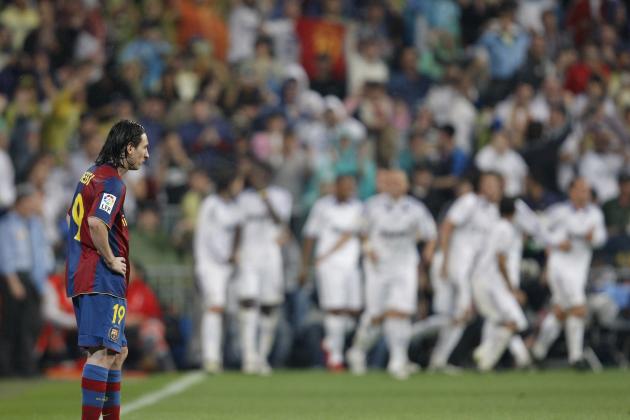 Jasper Juinen/Getty Images

The best footballers aren't driven by personal success, but by team success. All of the personal accolades are nothing without the medals to validate them.
After seven seasons of unprecedented success, Messi will have been devastated at missing out on the major titles last season. He will be desperate to wrest control of La Liga back from Crisitano Ronaldo's Real Madrid, and this hunger will drive him to new heights.
So, while he may not reach the statistical heights of last season, I firmly believe that, next season, he will come back stronger than ever before.