Almost every year in the NFL draft, there is at least one quarterback who dominated in college but simply isn't a legitimate draft prospect.
There's Graham Harrell, Kellen Moore, Pat White and Colt Brennan. All four dominated in college, and all four weren't legitimate NFL quarterbacks.
What is it about the NFL game that made these four non-options?
The No. 1quality these types of players share is physical limitations. Whether it's size or arm strength, these players simply don't have the natural ability to compete at the NFL level.
But it isn't all physical. Some of the problems college quarterbacks face are passing skills and even intelligence.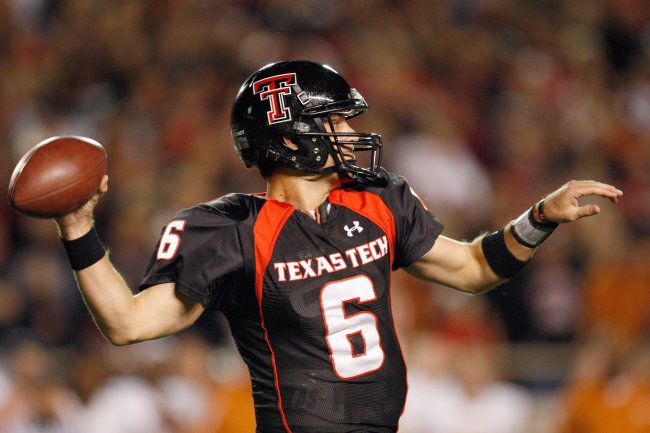 Jamie Squire/Getty Images
Arm Strength
It's no secret that the spread dominates college football. The spread opens up shorter passing plays and spreads out defenses. College quarterbacks don't have to make overly demanding throws.
The spread is used in the NFL, but it isn't nearly as prevalent as it is in the NCAA. And when the spread is used in the NFL, quarterbacks are tested more.
The speed, tackling ability and overall better play of NFL defenses doesn't allow for constant dump-off passes. NFL offenses actually have to challenge vertically.
Players like Harrell, Brennan and Moore all lacked the arm strength to compete in a downfield offense. They played in spread offenses in which the majority of passes were under 10 yards. That doesn't fly in the NFL.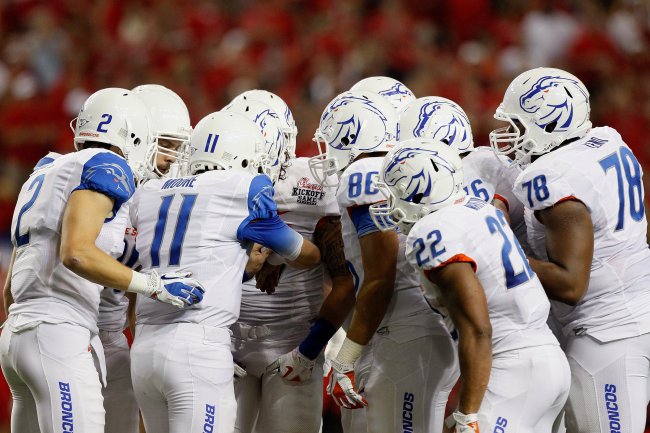 Kevin C. Cox/Getty Images
Size
In college football, quarterbacks don't have to have great field vision. They generally know where they are throwing the ball before the snap because the decision is built into the play.
In the NFL, quarterbacks actually have to look and find open receivers. That's where height is key.
The 6'5" Cam Newton can look over his offensive line and find both receivers and defenders. Seeing the field isn't a problem for him.
The 5'11" Kellen Moore can't do that so easily, as all of his offensive linemen are taller than him.
The other issue for a short quarterback is batted-down passes. NFL defensive linemen are big and trained to knock down passes.
College defensive linemen are both smaller and less skilled at getting up and knocking down the ball. Short quarterbacks struggle to push the ball past the line of scrimmage at the pro level.
Then there's the simple question of whether a 197-pound quarterback can survive the physical beating that comes with the NFL.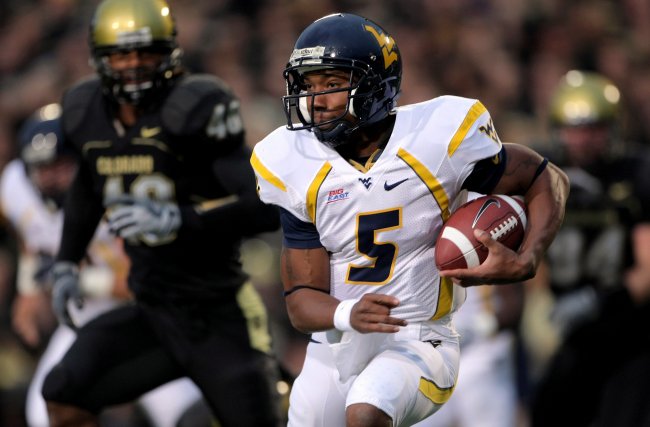 Doug Pensinger/Getty Images
Accuracy
Anyone who has watched both a college and pro football game can tell that there is one huge difference in the passing game.
College receivers are wide open. NFL receivers are barely open.
The gaps between receivers and defenders are massive at the college level. Wideouts will regularly have no one within five or 10 yards.
That doesn't happen in the NFL.
So while in college, a quarterback can afford to be off a bit on his passes, he can't in the NFL. In the NFL, a pass thrown a little off is knocked down or worse, intercepted.
The Intelligence Gap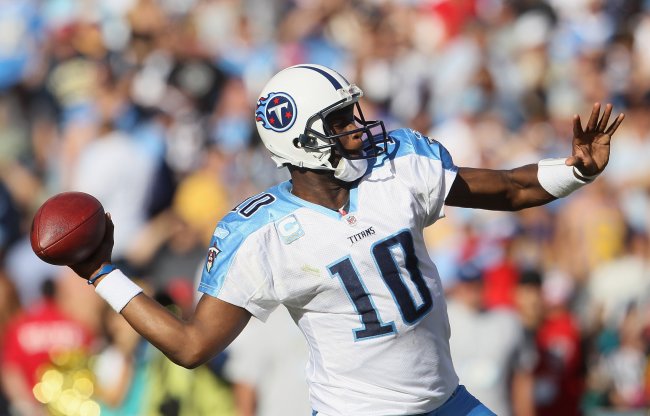 Jeff Gross/Getty Images
Most college offenses have everything set up for the quarterback. The offense tells him where to throw the ball, and he throws it there. He doesn't have to read the defense, and he doesn't have to audible.
Again, this doesn't work in the NFL. Quarterbacks need to make progressions throughout each play, and they need to read the defense to know where to throw the ball.
Many quarterbacks simply aren't smart enough to overcome this difference.
To summarize, the NFL is much more demanding than the NCAA. Quarterbacks have to be better in every area, and many of them aren't physically cut out for the job.
A college quarterback often simply takes advantage of what is in front of him. NFL quarterbacks have to create.
That requires ability that isn't always there.