My 5 Favorite College Football Helmets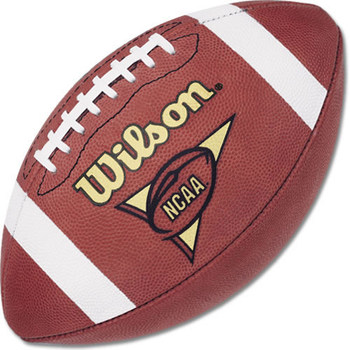 These are my five favorite college football helmets. Please remember, this is an opinion article, not a fact article, and don't say "this team should be here" because this is MY five favorite, not yours. If you disagree, feel free to post a comment saying what you would like it to be. Please enjoy!
#5 Air Force Falcons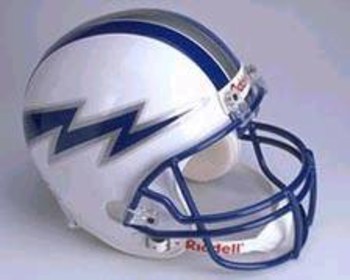 A blue lightning bolt stretches all the way across a clean, white helmet.
#4 Florida State Semilones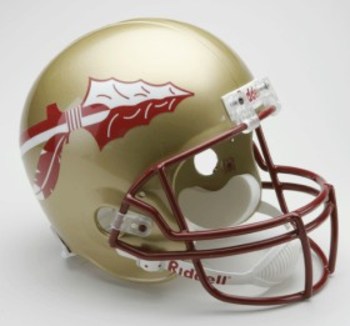 A big red-and-white spear on a light gold helmet, decorated with little black tomahawk pride stickers that make it look even more intimidating.
#3 Washington State Cougars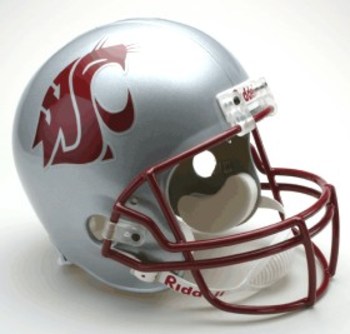 One of the more creative logos: a "WSU" for Washington State University is formed into the shape of a cougar. The cougar is either white or red, the helmet being the color that the logo isn't.
#2 Iowa Hawkeyes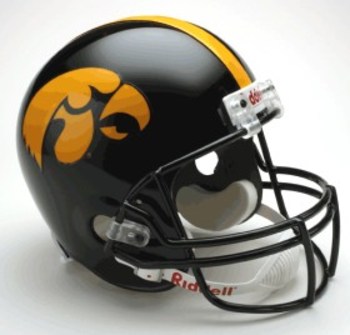 Another creative logo. A furious-looking yellow hawk is placed onto a black helmet with a yellow line running down the middle of the helmet.
#1 Clemson Tigers
For some reason, I've always liked the color orange. It wouldn't really matter what color this helmet is, the logo is cool enough. A big tiger paw is stamped onto an orange helmet, with a white stripe inside two purple ones running down the middle of the helmet.
Honorable Mention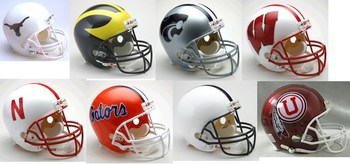 Here are some helmets that I considered, but didn't put in. Not in any order.
Texas
Michigan
Kansas State
Wisconsin
Nebraska
Florida
Penn State
Utah
Keep Reading