San Diego Padres: 5 Offseason Moves That Can Make This Team a Contender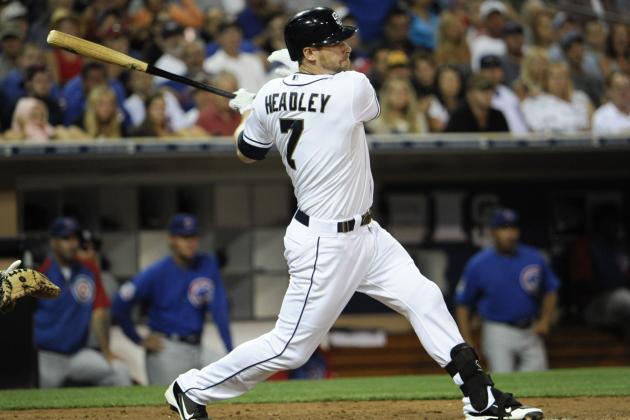 Denis Poroy/Getty Images

With new ownership comes deeper pockets, hope for major improvements on the field and perhaps a Padres push for the playoffs next season. And one man has made a major discovery on how the team plans to make a quick impact.

If XX-1090 Jordan Carruth's report is true that the Padres will have up to $30 million to spend this offseason to upgrade at various positions, fans have reason to expect some changes offseason. That is, if all the pieces fall into place. Right now, the franchise needs help at the major league level in the outfield (right field to be specific), middle infield and pitching.

Come November, Chase Headley will be one of the main topics of interest. Before this announcement, the Padres would have been crazy to not unload Chase for a slew of prospects. However, if the Padres have the flexibility of $30 million, extending Headley's current deal is a strong possibility. We will get to Chase soon.

Here are five moves the Padres should make this offseason to drastically improve their roster.
Begin Slideshow

»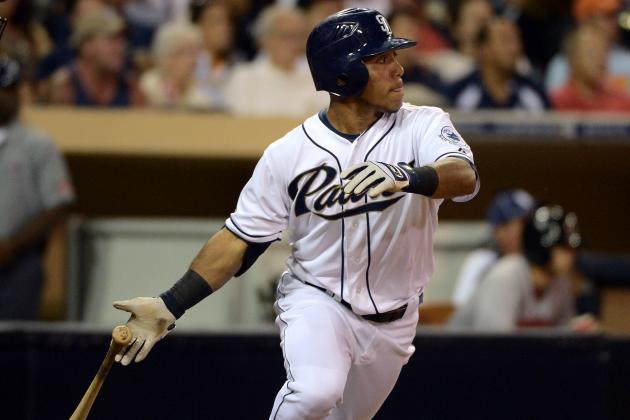 Donald Miralle/Getty Images

One of the biggest problems for the Padres over the last few years has been in the middle infield. San Diego has tried many players over the past few years to play at second and short, but have not found a winning combination. Alexi Amarista is intriguing at the middle infield position, but at 23, he may not be ready to start a full season at 2B or SS.

One thing is certain, San Diego must part ways with an ineffective Jason Bartlett. Bartlett, 32, has spent the majority of his season on the DL with knee problems. And when he is healthy, he is ineffective at the plate.

Some potential players available after the season are Jhonny Peralta, Ronny Cedeno and even Stephen Drew. All three players are under the age of 31, and have all made solid contributions when healthy.

Drew and Cedeno have dealt with injuries this season. Drew has a mutual option with the D-Backs for $10 million, a hefty price for Arizona. There is no question Drew could be traded or let go. Cedeno would be a more affordable option for the Padres, but less of a contribution.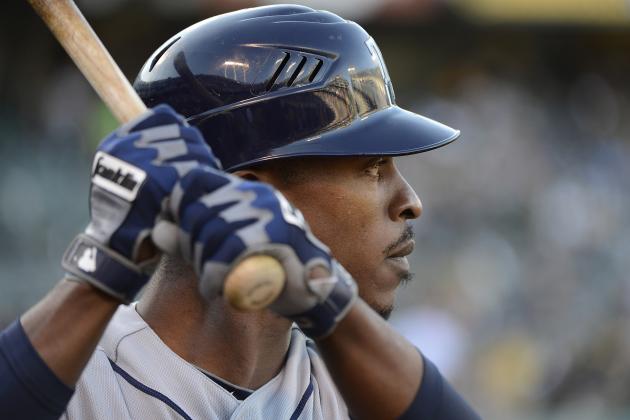 Thearon W. Henderson/Getty Images

Will Venable, 30, has been with San Diego since 2008. However, in more than 100 games, Will has only mustered a .246 batting average, and only hit six home runs. It is time for the Padres to part ways with Venable.

Who could San Diego sign off the market to take his place? There are many options in the outfield. Among the strongest is B.J. Upton, older brother of Justin Upton (who may also be on the move).

Upton, 28, has had success in Tampa. In 2011, B.J. stole 36 runs for the Rays, while hitting 23 homers. His batting average has been low, like Venable's. Yet B.J. can also play a variety of positions, from the outfield to second base. He has more pop in his bat, and has more left in the tank.

Other potential free agents are the speedy Michael Bourn, Grady Sizemore and Delmon Young.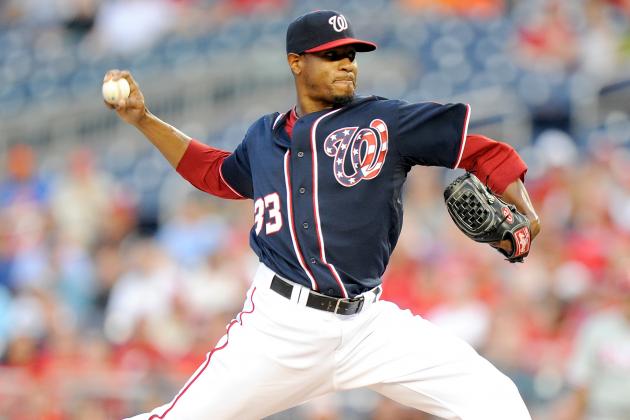 Greg Fiume/Getty Images

It goes without saying that the Padres play in a pitchers park, so signing a SP shouldn't be a problem. The environment and deep outfields causes many well-hit balls to become long fly-outs at PETCO. Many of the fly balls caught in San Diego could be a round-tripper elsewhere. So playing for the Padres is attractive to free agent pitchers.

The list of free agents after the 2012 season at the pitcher position is a countless number, as always. Some of the biggest names available are Zack Greinke, Ryan Dempster, Edwin Jackson and Francisco Liriano. Whom do you think the Padres should sign (or even trade for) to place in the rotation? Take a look at the list yourself, and make a call in the comments below.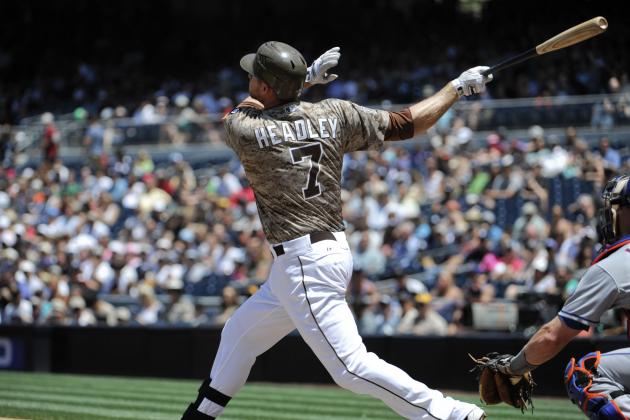 Denis Poroy/Getty Images

I was once a strong proponent for the "Trade Chase Headley" cause, and I still firmly believe Chase will be playing in another town soon. But with new owners willing to open their wallets, the Padres should lock Headley up.

Chase has been the consistent bat in the lineup this season. He has many things going for him. He has speed, he can hit from both sides of the plate and he has a decent glove.

And if the Padres' 2013 campaign isn't successful in its first few months, the team can always unload him and make way for Jedd Gyorko.

The time is now to re-sign the veteran third baseman. In the next few years, he will be the cornerstone of a playoff-contending team, even if he isn't in San Diego.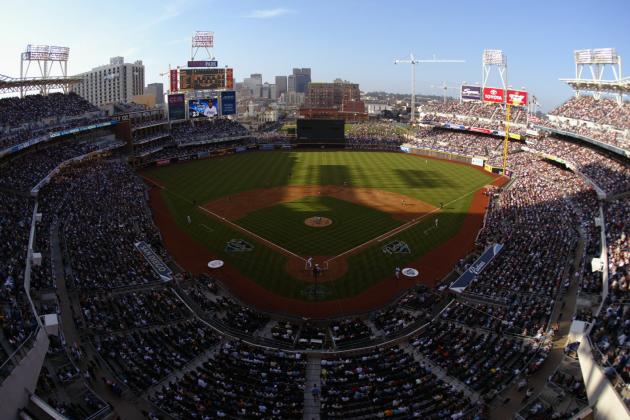 Donald Miralle/Getty Images

That's right, San Diego needs desperately to move the fences in. It is apparent that many ball players dread PETCO Park. Padres CEO Tom Garfunkel seems to agree.

"I do believe it is too extreme right now," he said back in April. "It will still be a pitcher's ballpark. But a hitter should be rewarded if he crushes it. And if a team is down 4-0, they should feel there is some hope. It's just too extreme."

Moving the fences in would not dramatically change PETCO into a hitter's park. But more homers will be hit, and the team could move on from these distractions. Many fans won't be happy until the team takes action, and moving the fences in will make them happy.