5 New NBA Lineups That Only Work on Paper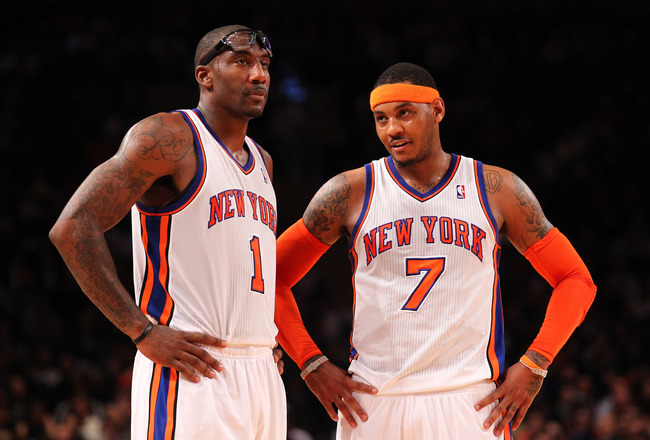 Al Bello/Getty Images
Remember when the New York Knicks thought it would be a good idea to pair Carmelo Anthony and Amar'e Stoudemire?
Well, so much for that.
Sometimes the best-laid plans lose sight of the fact that success in this game isn't a matter of talent alone. That doesn't take anything away from Anthony or Stoudemire. Put in the right situations, they both remain dangerous scorers.
Put in the wrong situation, they're the anchors of a good team that may never be a great one.
Such is the plight in which NBA general managers find themselves. It's not easy to improve overnight in this league without taking some risks, but those risks can backfire.
A few of this summer's moves could do the same.
Here are five new lineups that look best on paper. In practice, they probably won't yield the results we all hoped for.
Brooklyn Nets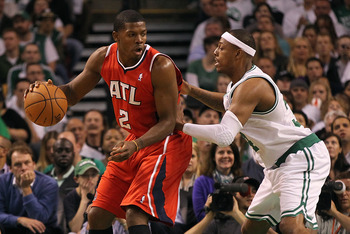 Jim Rogash/Getty Images
The Brooklyn Nets are a lot better than they were last season.
That doesn't mean they're good enough.
Joe Johnson is still a borderline All-Star, but he does his best work with the ball in his hands, and it's unclear how well he'll be able to play off of Deron Williams. In theory, they should make each other's lives easier.
In practice, things may not go exactly as planned.
The Nets would have been better off with a spot-up shooter who could play without the ball in his hands. Johnson might be able to adopt that role, but it will require an adjustment. Gerald Wallace is an off-and-on three-point shooter, and it goes without saying that Kris Humphries isn't exactly a spread-4.
So, what will happen to Brooklyn's floor spacing? Will it even exist? For all the talent on this team, defensive units may wind up having a pretty easy time zeroing in on Williams and Johnson and forcing them to make plays.
They're good enough to carry a team to the playoffs, but they won't go any further than the second round.
Miami Heat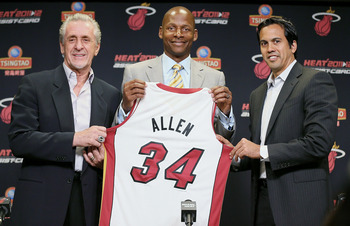 Mike Ehrmann/Getty Images
The good news for Miami Heat fans is that this roster isn't all that different from the one that just won a championship.
Given that the club didn't lose anyone, surely the additions of Ray Allen and Rashard Lewis could only make this team better.
Right?
Don't be so sure. If Ray Allen wasn't happy coming off the bench for the Boston Celtics, it's hard to imagine him settling in as one of Miami's many spot-up perimeter shooters. That kind of role made sense for Mike Miller and Shane Battier.
Allen, however, seems to be in denial about the fact that he's aging, losing a step and all but a liability on the defensive end.
So what?
So, the Heat never had a problem with talent. The only thing that stands in the way of a dynasty for this club is its chemistry falling apart. We began to see examples of just that in Dwyane Wade's frustration in Miami's second round against the Indiana Pacers.
The last thing Miami needs is another guy who will start grumbling when things go wrong.
Los Angeles Lakers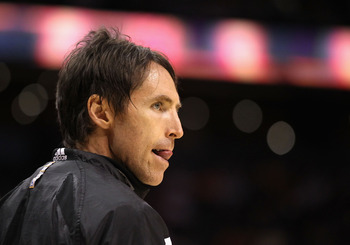 Christian Petersen/Getty Images
Yes, acquiring Steve Nash obviously made the Los Angeles Lakers better. The same goes for signing Antawn Jamison.
Neither move makes this team better on the defensive end, however. That's a serious problem for a team that ranked just 15th in points-allowed last season. You might expect more from a coach with Mike Brown's defensive pedigree, but this roster just isn't equipped with the right pieces.
And it's just as far from having those pieces now as it was three months ago.
The Lakers will be more fun to watch, and they may be good enough to win a title. It should also go without saying, though, that their opponents will remain a lot of fun to watch too.
So long as that's the case, high-scoring clubs like the Denver Nuggets will remain a legitimate threat to Los Angeles' title ambitions.
Los Angeles Clippers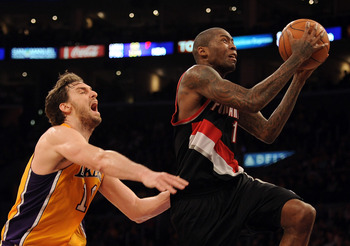 Harry How/Getty Images
Yes, the Los Angeles Clippers needed a shooting guard.
But they probably could have used one who played some defense. That hasn't been part of Jamal Crawford's repertoire, nor has efficiency on the offensive end. If used as a spark-plug off the bench, Crawford could be useful, but he'll otherwise play right into this team's weaknesses as a starter.
The best move this team made was acquiring Grant Hill, but it's uncertain how useful he'll be playing behind Caron Butler.
Hill is at his best when matched up against wing scorers, but he may not be able to make as much of an impact playing a more limited role off the bench.
Despite the new faces, expect more of the same from the Clippers. They're still almost contenders.
Utah Jazz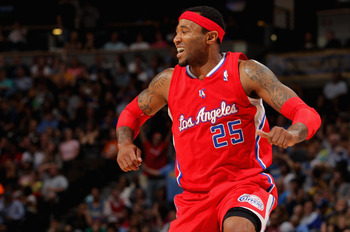 Doug Pensinger/Getty Images
You can't question Mo Williams' heart, and there's little use in doubting his talent either.
Whether he'll be what the Utah Jazz need is a separate matter, though. This roster needs someone who can distribute the ball without also having to worry about being a primary scorer. They'll need Williams to do both, and he's had an uneven history when expected to serve as a complete floor general.
When shooting the ball at a 47 percent clip for the Cleveland Cavaliers in 2008-09, Williams' assist average dipped to just 4.1 per contest. That number climbed to 7.1 a game two years later, but his shooting efficiency dropped to just under 39 percent.
He's struggled to shoot better than 42 percent ever since and settled in as a perimeter threat for the Los Angeles Clippers, more of a Jason Terry type that a legitimate point guard.
It's also unclear if Utah's trade for Marvin Williams will do anything more than stunt Gordon Hayward's already-staggered development.
The Jazz made some moves, but they may not have made themselves much better.
Keep Reading