UFC 150: Justin Lawrence vs. Max Holloway Head-to-Toe Breakdown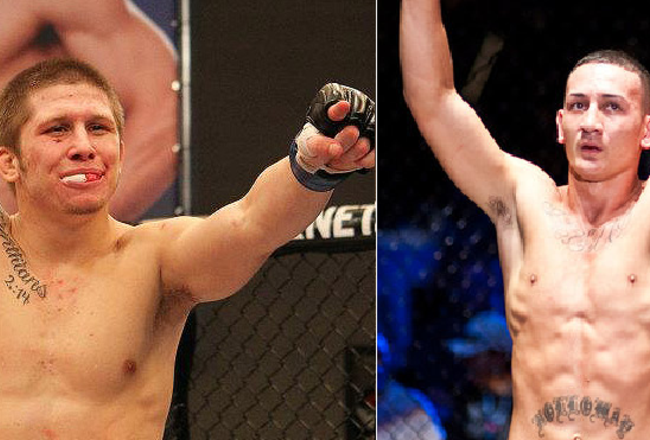 mmamania.com

UFC 150 may host the lightweight championship of the world, but the kickoff to the main card features a featherweight bout with excitement written all over it.
Justin Lawrence and Max Holloway are both gifted strikers with finishing ability. Both men use their hands, feet and knees to threaten a finish at any given opponent.
Here is a head-to-toe breakdown of Saturday's scuffle between Holloway and Lawrence.
Striking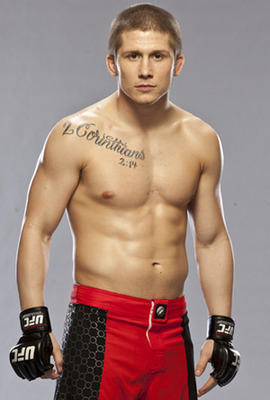 mmajunkie.com
One thing that is certain is that this is going to be an exciting striking affair. Both Holloway and Lawrence are skilled strikers that use their on-feet ability to control opponents.
Holloway uses more boxing, despite his use of spinning kicks and knees. Holloway uses wicked body shots when striking, which not only take their toll, but even dropped Pat Schilling in his last fight.
Lawrence is a star kickboxer who has an impressive amateur kickboxing record. The two-time Pan-Am champion is devastating with both his punches and kicks, with his UFC debut being a head kick knockout of John Cofer.
Both men are great strikers, but Lawrence gets the slight nod.
Edge: Lawrence
Wrestling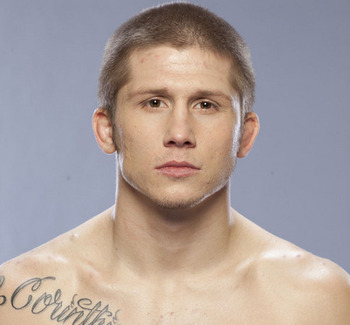 mmamania.com
Neither man is a noted wrestler in their MMA career, but one of these two men has amateur wrestling experience.
Max Holloway's forte consists of striking alone. Justin Lawrence, on the other hand, wrestled in high school. While those credentials don't make him a great wrestler, they are definitely better than that of Holloway.
Edge: Lawrence
Grappling/Submissions
mmajunkie.com
Like the wrestling aspect of MMA, neither man is an accomplished grappler. In fact, both men own losses due to their lack of grappling success.
Lawrence's grappling mishap came in his exhibition bout on The Ultimate Fighter against Mike Chiesa. The referee ended up stopping said fight due to strikes from Chiesa's ground and pound.
Holloway's grappling and submissions were tested in his UFC debut, where he was dominated by Dustin Poirier. He was absolutely worked by the Louisianan and was eventually forced to tap by a mounted triangle armbar.
No man has a clear advantage at this point.
Edge: Push
Intangibles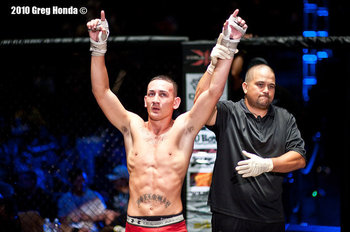 mmadiehards.com
The first intangible has to be experience. Although the two fighters combine for 10 career MMA fights, Justin Lawrence owns over 150 amateur kickboxing fights. That kind of competitive experience will favor him in this outing.
The second intangible is where these two train. While Holloway trains in Hawaii, Lawrence works out at Blackhouse, where a number of quality training partners and coaches reside. This is another big advantage for the TUF veteran.
Lastly, Max Holloway's size advantage will play a key role in this fight. While he is only three inches taller, he is lankier. His weight cut bringing him to 145 makes him the larger of the two fighters.
Prediction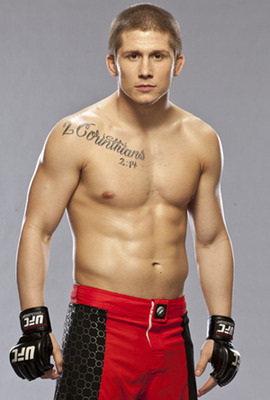 mmajunkie.com
When fight night comes, Lawrence and Holloway will slug it out. I will put money on it.
Lawrence is aggressive, powerful and technical. The same can be said about Holloway, who demonstrated this more for us in his win against Pat Schilling.
Expect this to be a Fight of the Night contender. Lawrence is used to fighting lightweights from his stint on the reality show, so this fight may be similar given Holloway's size.
Lawrence is likely the better striker, which will secure him a win.
Prediction: Lawrence def. Holloway via decision
Keep Reading