Friday's Big Weekend Preview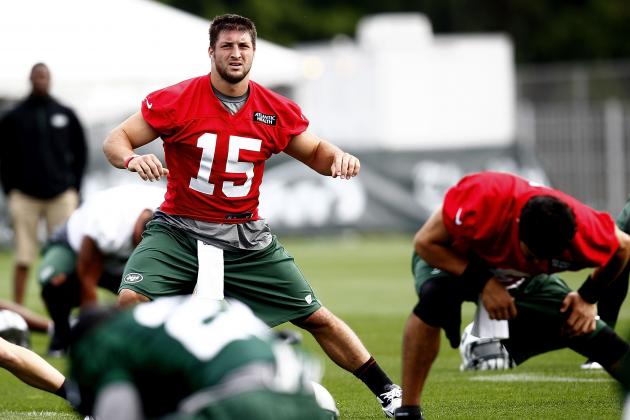 Jeff Zelevansky/Getty Images

Two weeks of Olympic-ness has all but come and passed, with enough grand moments (Phelps going out on top), unexpected drama (Jordyn Wieber missing the all-around finals) and super-lame lameness (Ryan Lochte's grill and catchphrase) to fill our TVs and computer screens with oodles of entertainment.
And now, it's almost gone. With the exception of Team USA basketball sleep-dunking to a gold medal, London 2012 is behind us. But, we've got the NFL taking its place. Yeah, it's preseason, but we'll still be watching.
And of course, you've got a couple of other options, too. Enjoy your weekend viewing.
Begin Slideshow

»
Christian Petersen/Getty Images

When: Sunday, 10 a.m. (ET)
TV: NBC Networks
Why You Should Watch: Barring an Appalachian State level of upset, the Americans will waltz into this game, wow us with some GIF-able moments and then rock their gold medals on the stands before heading back to the states and joining their respective NBA teams—where we'll either like or loathe them.
Super-teams like this are fun to watch—even if the outcome really isn't in doubt.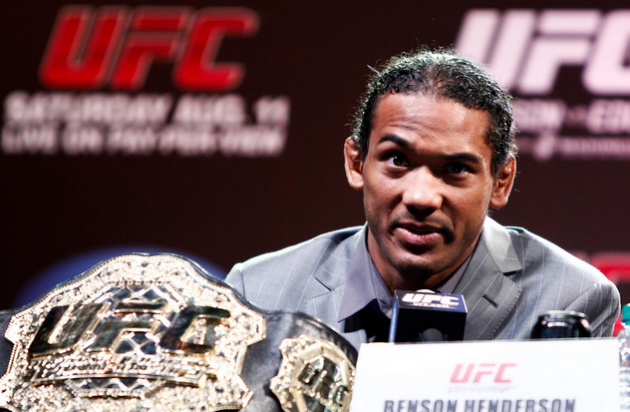 When: Saturday, 10 p.m. (ET)
TV: PPV
Why You Should Watch: While this fight could be hard to justify price-tag-wise for everybody (it's lacking the star power of other bouts), it's certainly better than the sham level of ridiculousness that's been going down in London at the boxing events. While not every ref decision in MMA has been the best, it certainly doesn't reach the farcical levels that the "sweet science" has put forth lately.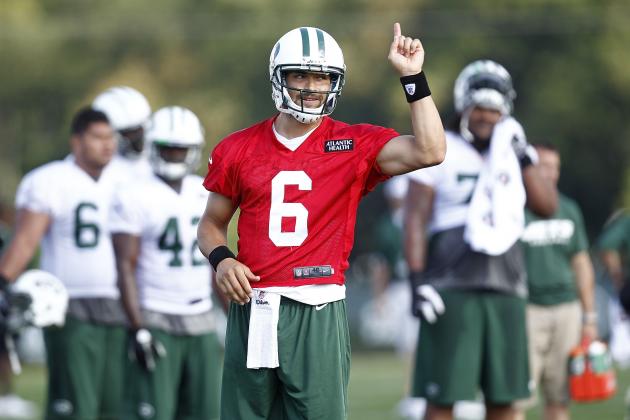 Jeff Zelevansky/Getty Images

When: All Weekend (Jets vs. Bengals, Friday, 7:30 p.m. ET)
TV: NFL Network
Why You Should Watch: Sure, it's preseason. Sure, it "doesn't matter." Sure, you're seeing a bunch of guys battling for practice-squad spots in the later quarters. But is it enough for us not to watch? Hardly.
Check the ratings; these games still do boffo numbers. We just can't get enough NFL in this country, and with storylines like Tebow vs. Sanchez and Andrew Luck playing out this weekend, football fans will be watching en masse.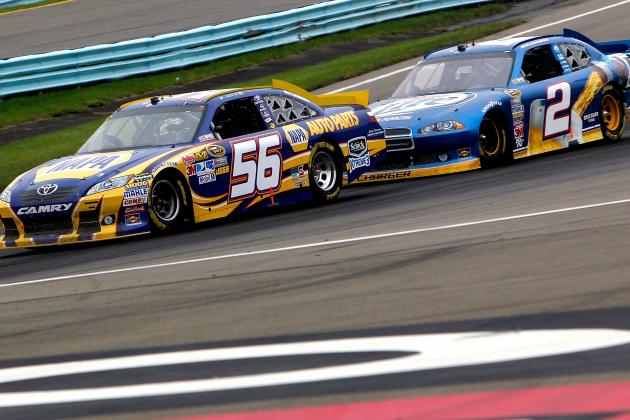 Jeff Zelevansky/Getty Images

When: Sunday, noon (ET)
TV: ESPN
Why You Should Watch: Because they'll be turning right! That's right, right!
I'll never understand why NASCAR doesn't run at least one more road course on its schedule. The bump-and-bang (and resulting between-driver drama) nature of these races makes it some of the best motor-racing TV of the year. Unlike F1 cars and the like, stock cars don't break into bits after minor contact. These are 900-horsepower tanks driving on twisty turns.
Worth a watch, for sure.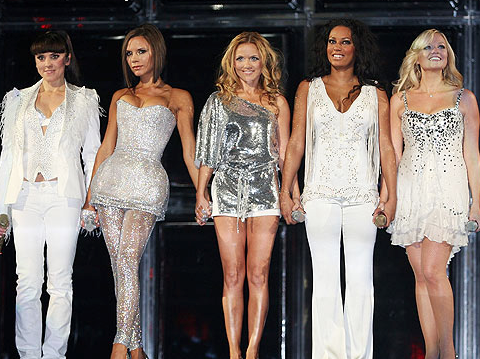 thespicegirlsblog.blogspot.com
When: Sunday prime time
TV: NBC, BBC Livestream (10 a.m. ET)
Why You Should Watch: We know you still like the Spice Girls (who are preforming). No need to deny it. Just watch.