Top 5 Canadian Fighters in the UFC Today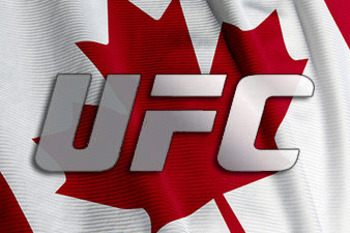 The Ultimate Fighting Championship has fighters—the best fighters from countries all over the world.
Some countries are better represented than others.
Canada has a huge MMA following and many great fighters to rally behind.
From old greats such as Carlos Newton to current stars like Georges St. Pierre and Rory MacDonald, in the coming slides I give you my picks for the top 5 Canadian Fighters in the UFC today.
5. Mark Bocek, Lightweight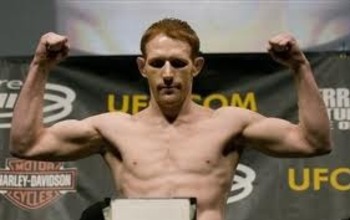 Mark Bocek is a lightweight submission specialist hailing from Woodbridge, Ontario.
He is one of Canada's first BJJ black belts. Bocek owns a record of 11-4 with seven submission wins to his credit.
Since losing to future lightweight champion Ben Henderson, Bocek has rattled off two wins against Nik Lentz and John Alessio, respectively.
His next fight should be a step up in competition.
4. Yves Jabouin, Bantamweight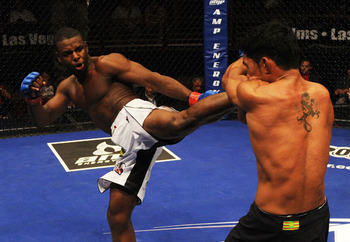 Yves "Tiger" Jabouin makes the No. 4 spot on this list. Jabouin trains out of the famed Tristar gym located in Montreal.
Since losing his UFC debut via flying triangle choke to Pablo Garza, he dropped to bantamweight and has since won three straight fights over Ian Loveland, Walel Watson and Jeff Hougland.
The striking specialist has a UFC record that stands at 3-1, and his overall record comes in at 18-7 with 11 of those wins by KO/TKO.
3. Francis Carmont, Middleweight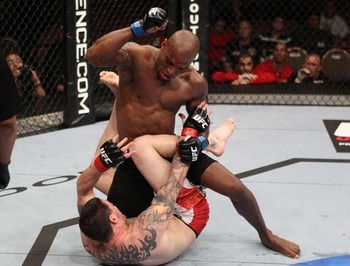 Franics "Limitless" Carmont is a middleweight monster hailing from Paris, France. He now trains out of Tristar gym in Montreal.
Carmont has had three UFC fights and is currently undefeated in the promotion. Every time this guy steps into the Octagon he looks more improved and dangerous.
He has UFC wins over Chris Camozzi, Magnus Cedenblad and Karlos Vemola with the later two wins being by way of rear-naked choke.
The sky is the limit for this middleweight. His next fight comes against Tom Lawlor at UFC 154 in Montreal, Canada.
2. Rory MacDonald, Welterweight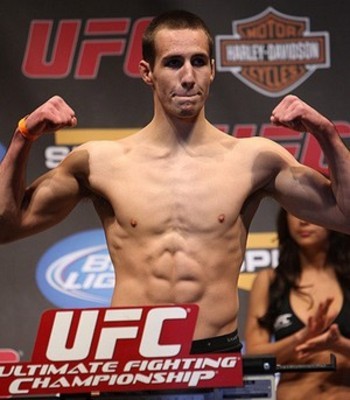 No. 2 should come as no surprise to fans of the UFC as Rory "Ares" MacDonald is currently one of the best Canadian fighters.
Since making it to the UFC, MacDonald has a record of 4-1 with the sole loss coming to Carlos Condit in the dying seconds of their bout.
Since then, he has rebounded amazingly with a win over Nate Diaz and a pair of TKO finishes over Mike Pyle and Che Mills.
MacDonald is considered the heir apparent to the welterweight crown after GSP is gone. With his well rounded and ever improving skill set, this could very well in the case in a few years.
MacDonald was due to fight BJ Penn at UFC 152 but has had to pull out with a nasty cut. The UFC brass are currently deciding if the fight will take place at UFC 153 or what makes more sense in my opinion at UFC 154 in Montreal.
1. Georges St. Pierre, Welterweight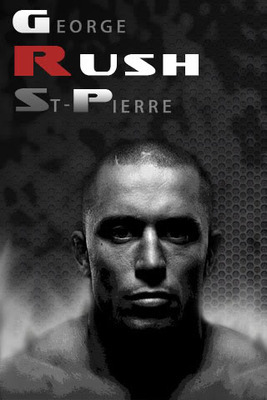 Come on guy's, were you expecting anything less?
Georges St. Pierre is widely considered the second best fighter in the world behind Anderson Silva. He hails from St. Isidore, Quebec, Canada.
GSP is currently on a nine-fight winning streak with recent wins over Dan Hardy, Josh Koscheck, and Jake Shields. GSP has been hurt since last year and is set to make a return fight against Carlos Condit, who holds the interim welterweight strap.
This fight has been pegged for UFC 154 in St. Pierre's backyard of Montreal.
St. Pierre's UFC record stands at 16-2, and his overall record is 22-2. GSP is considered the best fighter Canada has ever produced and for good reason.
I look forward to watching him battle Carlos Condit at UFC 154 in November in his return to the octagon. If there's one fight you don't want to miss it's that one.
Check out my Twitter @FuscoNation16.
Keep Reading