London 2012 Men's Basketball Schedule: Breaking Down Each Team's Odds for Gold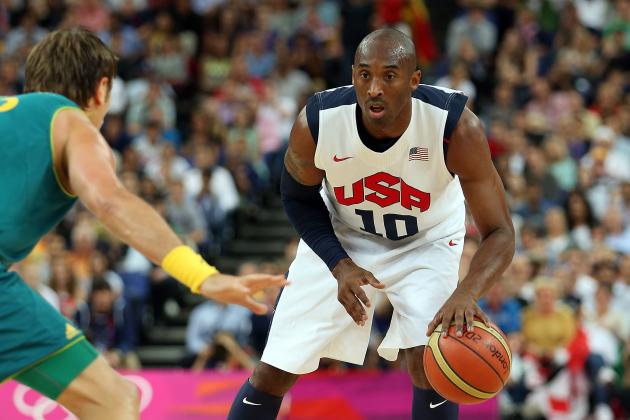 Christian Petersen/Getty Images

The field for the men's basketball semifinals of the 2012 Summer Olympics has been determined.
Team USA will face Argentina, while Spain and Russia will battle it out in the other semifinal.
If you find yourself wondering if you just saw these matchups, you probably did. The United States stomped Argentina 126-97 on Monday, and Russia upset Spain 77-74 on Saturday.
Here is the TV schedule for the rematches:
Semifinal #1: Spain vs. Russia
Date: Friday, August 10th
Time: 12:00 p.m. (ET)
TV Info: NBC Sports Network
Semifinal #2: USA vs. Argentina
Date: Friday, August 10th
Time: 4:00 p.m. (ET)
TV Info: NBC Sports Network
What chances do each of these teams have at taking home the gold? Let's discuss.
Begin Slideshow

»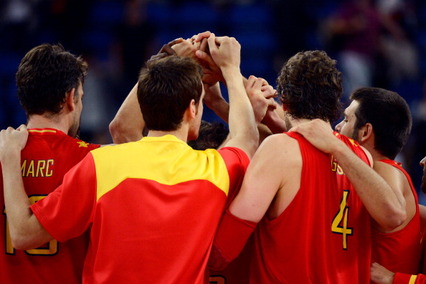 Ronald Martinez/Getty Images

Laden with NBA veterans, the Spaniards are looking to return to the gold-medal game and avenge their 118-107 loss to the United States in Beijing.
Twin towers Marc and Pau Gasol give the Spaniards a post presence down low, and arguably could present the interior defense of Team USA with their biggest matchup problem of the Olympics.
NBA guards Juan Carlos Navarro, Rudy Fernandez and Jose Calderon also give Spain viable options in the backcourt.
On paper, the Spaniards look like the favorites for the silver medal.
On the floor, however, it's been a different story. Their offense lacks flow, and unless they find a way to return to form on that end of the court, they are a long shot to take gold.
And before they can even think about gold, the Spaniards are tasked with facing Russia, a team who has already upset them once in these Olympics.
ODDS: 35 to 1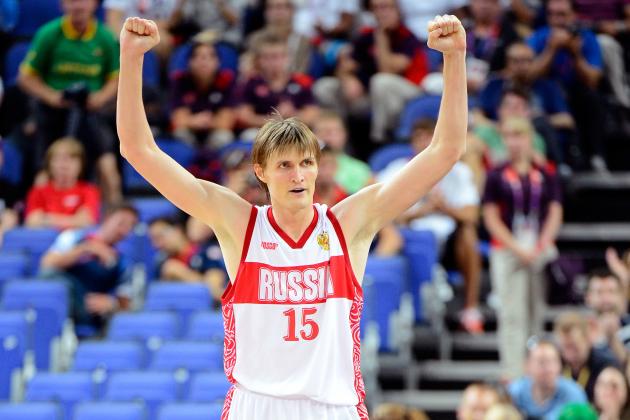 Ronald Martinez/Getty Images

No one has given them a chance, but Russia is headed into the Olympic semifinals.
Led by tougher-than-nails veteran Andrei Kirilenko and complemented by 7'1" Timofey Mozgov, the Russians have scraped, battled and clawed their way into being one win away from the gold-medal game.
Yet, nothing has changed.
Despite already having beaten Spain earlier in the preliminary rounds, the Russians are still considered the underdogs.
However, their size combined with a physical, grind-it-out style of play make this Soviet team a tough out.
Of course they still have to be considered a long shot at gold, but if they were to make it to the gold-medal game versus Team USA, perhaps we could witness the Miracle on Ice, in reverse?
ODDS: 40 to 1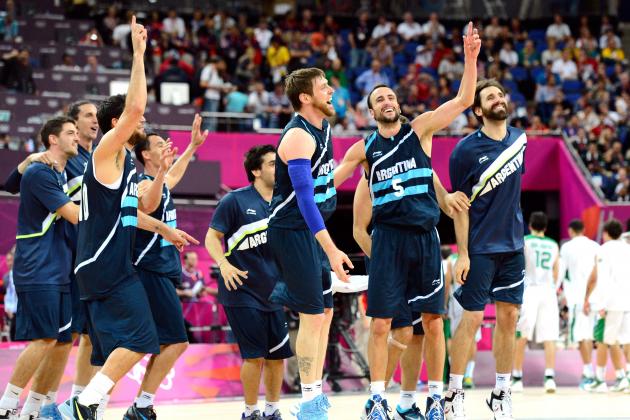 Ronald Martinez/Getty Images

The gritty veteran-laden squad of Argentina was supposed to present Team USA with some sort of challenge in their first preliminary matchup.
It ended up being a 126-97 rout in favor of the Americans.
As the AP's Tom Withers reported, Manu Ginobili summed up his team's chances the best:
We have maybe a five-percent chance of winning...But we are going to fight for that.
Anchored by Ginobili and NBA power forward Luis Scola, the Argentinians have a fighting chance to make it a close game; but a win over Team USA would shock the world.
ODDS: 90 to 1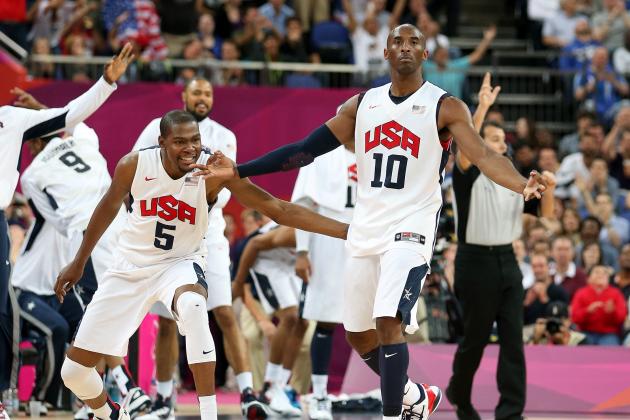 Christian Petersen/Getty Images

What more can you say?
In the most dominating fashion that we've witnessed since 1992, the undefeated USA squad has rolled into the semis and are the heavy favorites to take home the gold.
A different superstar seems to take control every game, and their bench alone is better than any other team in the Olympics.
Anything less than the gold would be a huge disappointment.
ODDS: 1 to 30