Liverpool FC: The Eight Worst Signings Since 2004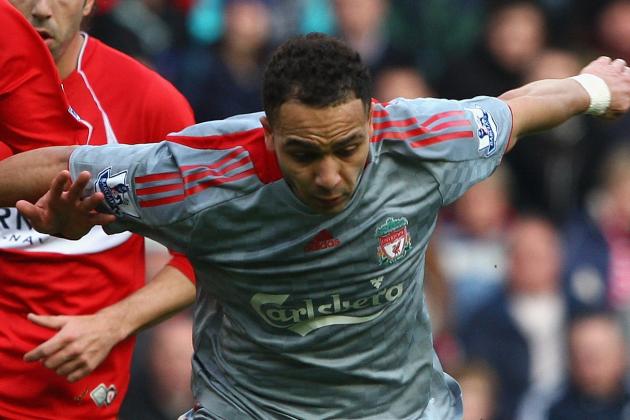 Clive Brunskill/Getty Images

It is always a risk when a new arrival is brought in. Can they perform at a new club? Was the price tag justified? The questions remain unanswered until the new player has a season or two under their belt, but when they are, sometimes the answer is simple: they just won't be able to cut it.
Liverpool seem to have had a fair few of these 'failed' transfers. This list was painfully difficult to compile, simply because picking the worst from the bad takes time. But, I've put the worst eight signings since 2004 together, and if you missed part one, The Best Liverpool Signings Since 2004, click here.
Enjoy.
Begin Slideshow

»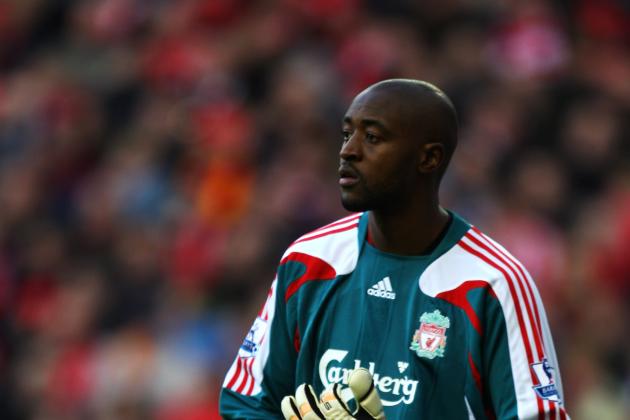 Mark Thompson/Getty Images

Charles Itandje signed in 2007, and stayed with the club until 2010, making barely no appearances.
So why does he make the list?
Some fans may remember. In the Hillsborough memorial service in April 2009, Charles Itandje was reportedly 'behaving inappropriately' and acting in a hugely disrespectful manner towards those families who have suffered (thoughts go out to those families affected, JFT96).
It should be pointed out, however, that Itandje had this to say after the incident:
"I am sorry. I am sorry. I am sorry. A thousand times, I am sorry. To the club, to the fans and especially to the families, I am deeply sorry."
Itandje was signed on a free transfer, so no money was lost, but a signing that makes barely any appearances over the course of three years and disrespects families that have suffered warrants the starting place on this list.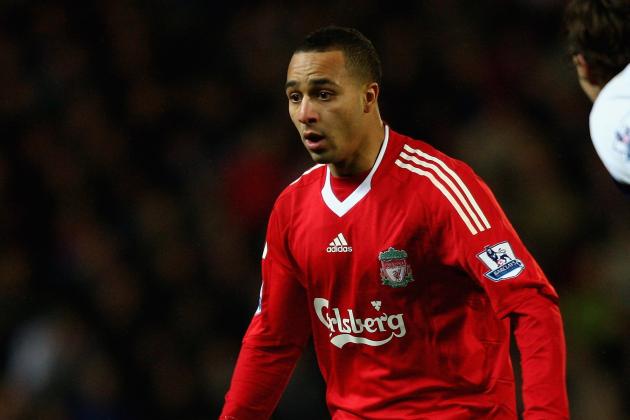 Clive Brunskill/Getty Images

Nabil El Zhar spent over five years at the club, making 21 appearances and scoring twice.
Hardly the most mouth-watering statistics. El Zhar was signed young, but his performances for Liverpool were rarely anything more than woeful. He offered some pace, but no control, finishing, positioning or any kind of forward instinct.
He's gone now though. Relieved sigh.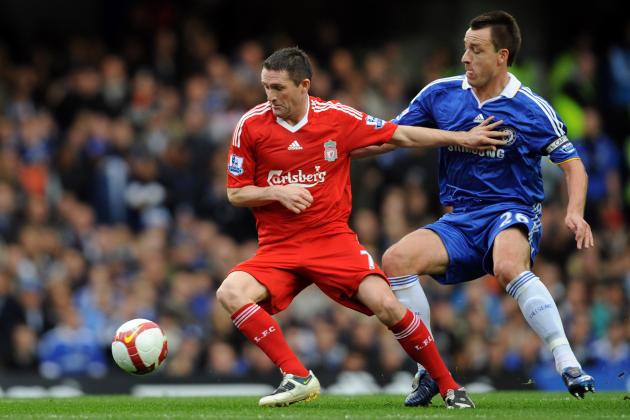 Shaun Botterill/Getty Images

Liverpool payed £19 million to sign Robbie Keane in 2008. Players like Luis Suarez, Fernando Torres and Xabi Alonso have been signed for that kind of price.
Torres scored over eighty goals for Liverpool during a stay of just under five seasons. Keane scored twice, staying at the club long enough enough to make just over fifteen appearances.
£19 million down the drain.
Keane was re-signed by Tottenham the January after the summer he signed, due to circumstance but also due to an awful goal scoring record.
An expensive mistake.
To be exact, Liverpool payed £9.5 million per goal from Keane. That's one and a half Skrtel's for one goal from Keane.
It's also just under £1 million per appearance.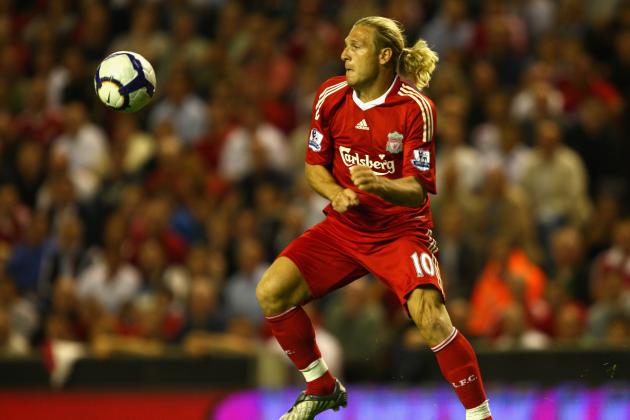 Clive Brunskill/Getty Images

Voronin spent three painful years at the club, showcasing his lack of pace, poor vision and a fantastic ability to miss an extraordinarily large amount of chances. You may have the impression that I am not a big fan of Andriy Voronin.
You would be correct.
Voronin endured an ankle injury late in 2008 and lost what little impact he may have had on the first team. He was sold soon after, and has since failed to make an impact in any of the Russian or German leagues.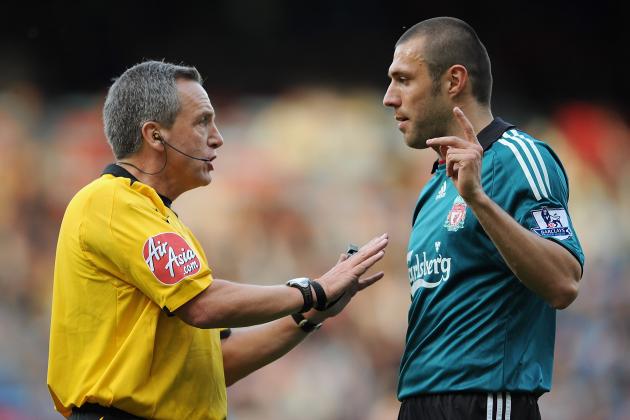 Shaun Botterill/Getty Images

Dossena was signed as a replacement for Fabio Aurelio, at 25 years of age.
Put simply, he was awful. Not particularly pacy, strong or good tactically, Dossena was a £6 million mistake.
Highlights of his career include his goals against United and Madrid, in the same week.
Low lights include large parts of his Liverpool career, in general.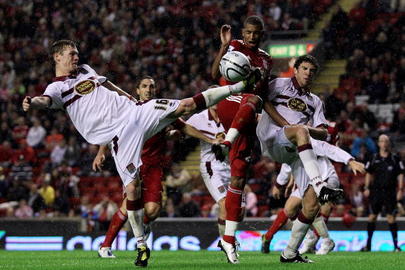 Alex Livesey/Getty Images

"OH MY GAWD A FOOTBALL!"
Such images captivate Ngog's Liverpool career. Amusingly appaling.
Ngog somehow managed to rack up sixty-three appearances for the reds. My only explanation is his age, he is still only twenty-three, which is odd because I've had a strong dislike for him, and I swear I've had it since birth seventeen years ago.
You probably remember him.
I pity you if you do. The good news is we made a profit on him, around four million. That's the only good news.
There's nothing more.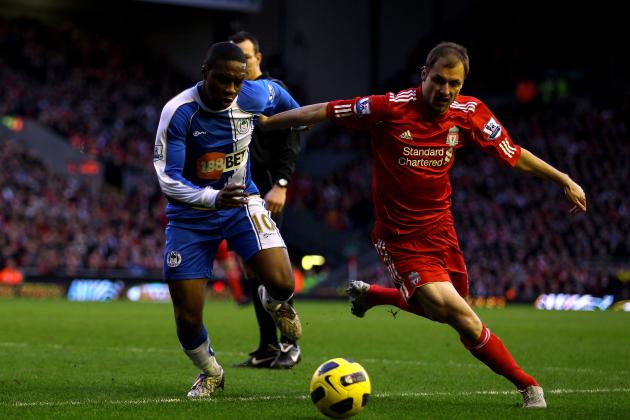 Clive Brunskill/Getty Images

Ten appearances, no goals.
The thing that makes Jovanovic eligible for this list is simple: he was such a disappointment. He worked hard, sure. But that's all he did. He was Dirk Kuyt, but five times less charismatic.
But before we knew that, we were all excited to see him after a promising World Cup for Serbia.
And he was a disaster.
That's what sets him apart from the other failures. We weren't as excited about other players who failed and arrived for free (Plessis, Insua, etc.).
That and the fact that he only managed a season here. He was that bad.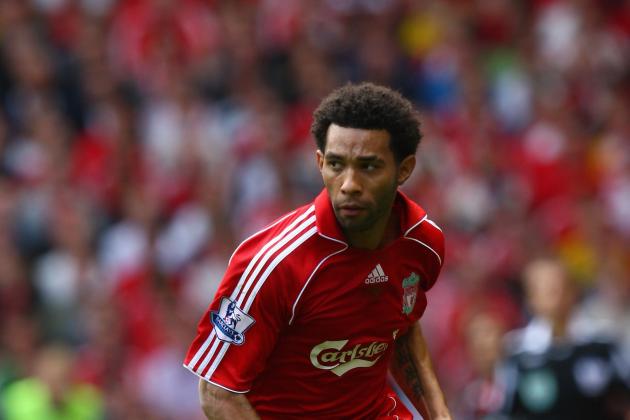 Mark Thompson/Getty Images

Nunez? Antwi? Pennant? Babel?
Who makes the eighth player for you?
Thanks for reading, I hope it wasn't too painful.