The Six Managers Who Need To Step It Up Most in 2009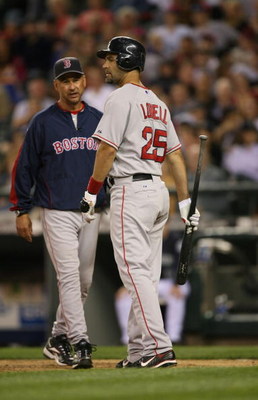 These managers are on thin ice. Verrrrry thin ice. If they want to keep their jobs, they are going to have to do whatever it takes.
Some are obvious, some are not so obvious. Whatever the team, whatever the manager, whatever the controversy, these managers will have to step up their game to keep their jobs. Enjoy the slideshow.
Jerry Manuel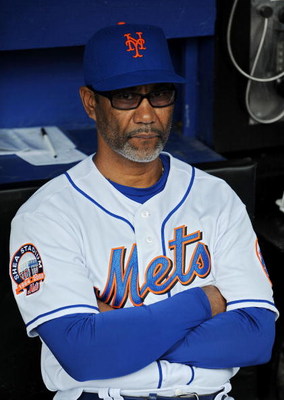 This is totally obvious. After firing Willie Randolph midway through the season, Manuel stepped in and things were looking up for the Mets. However, much like the year before, the Mets and their not-so-rich history keep meeting their destiny year after year. They held a three-and-a-half game lead over the eventual World Champion Philadelphia Phillies, but pathetically collapsed. So, while the Phillies began living it up in Disney World, the Mets sulked. Even though a two-year deal has been signed, Manuel will need to step it up this season in order to keep his thin-ice job.
Lou Pinella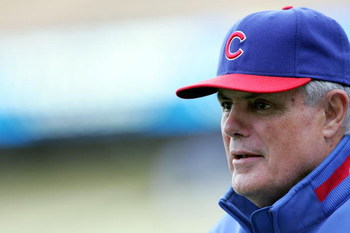 Same old story every year. "Sweet Lou" has been trying, but the same old thing happens. The Black Cat, the Curse. (Anybody need a tissue?) Same as the Mets (kinda), the Cubs get to the playoffs and they get SLAUGHTERED. I am pretty sure GM Jim Hendry has had enough. His contract ends after this year, and if he doesn't get the Cubs somewhere this year, well, let's just say Lou will wish he stayed with the Rays.
Joe Girardi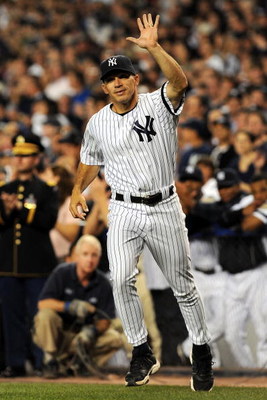 This guy might be able to call a perfect game, but he can't manage a team very well. Girardi led the New York Yuckos to one of their worst seasons in the history of the Yankees franchise. He will be on the hot burning lava seat if he can't manage a team as good as the Yankees are.
Jim Leyland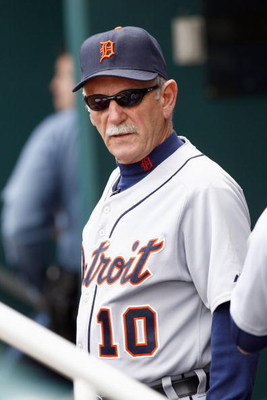 The old-timer's old ways are coming to a fast and abrupt end. One of the most disappointing seasons from a team that promised so much last year, led by who other than Leyland. His contract has been extended for the 2009 season, but if he doesn't perform, the long-time Marlboro smoker will be taking a permanent smoke break.
Cecil Cooper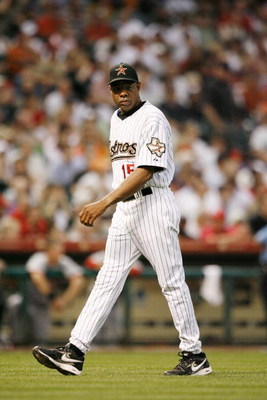 This guy can really manage a team. Yeah, right. Bringing the Astros to a mediocre third place in the NL Central really speaks for itself. Owner Drayton McLane really wants to see something from Cooper and if he does not see it, well, he will be joining Phil Garner. And his managing job will go straight to the moon and lose connection. Houston...we have a problem.
Joe Torre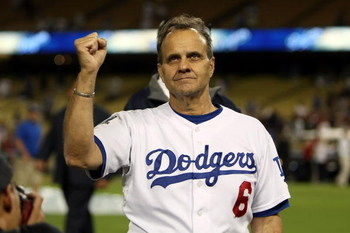 Say it ain't so, Joe! Too bad. It is. The Yankee Years, Manny Ramirez, and the beating by the Phillies made it a dramatic offseason. Joe must put that behind him. L.A. depends on it. Let's see if Joe can do what he did with the Yankees. If not, well....Joe will have TONS of time to write his new book, The Ultra-Short Dodger Years.
The Last One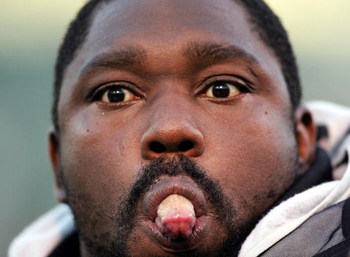 Hey, I can't shake stuff up a little?
Keep Reading